After Christmas – New Year Sales | Cricut, Craft & Heat Press Sales
The best thing about after Christmas…? The Cricut, craft, & heat press After Christmas to New Year Sales!! ?
From Boxing Day to New Years Sales, we've curated the best list of after Christmas deals for crafters:
perhaps you've just got a new Cricut for Christmas and need tools, materials & accessories
did you get a new heat press machine and you're now needing HTV & blank tees?
or, are you just wanting to take advantage of great sales – re-stocking and grabbing those things you're gonna need?
After Christmas & Cricut New Years Sales
Leading up onto Christmas there have been a ton of great craft and Cricut deals – many amazing deals have been kept through from Black Friday.
For example, Cricut's 3 top machines have been discounted for basically the last month!
The Cricut Maker 
is still wonderfully reduced (Cricut Maker review).
The Cricut Explore Air 2, the next best cutting machine, is also on extended sale (Cricut Explore Air 2 review).
The Cricut EasyPress 2, the Cricut heat press, is also reduced down from full price (Cricut EasyPress review).
If you have recieved a new Cricut machine for Christmas, I recommend the following tools and materials for getting started:
Amazon's New Year Crafts & Cricut Discounts
No doubt Amazon is going to have a few after Christmas/Boxing Day Sales in the Cricut and Craft department!
There are plenty of sale items to be found: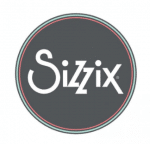 Sizzix are having a fantastic After Christmas Sale!
Stock up on everything Sizzix while stocks last!
Other Great After Christmas Sales
Font Bundles and sister site Design bundles are having a fantastic Christmas sale, lasting until Dec 28. As you can see, there are over 90,000 products on sale!
The Day After Christmas Sales are bound to include plenty of opportunities for stocking up supplies for your new Cricut Machines (and I would consider getting into the 40% OFF materials deal for that right now!).
We'll have the latest deals on vinyl from:
New Years Craft Deals
New Years is usually the last big sale for a while, and so it's a great time to rack our brains and get those things we are going to need. Why pay full price once it's all over if you need it?!
Personally, I'm a little fatigued by all the sales, from the Pre-Black Friday sales to New Years. It sometimes feels like they're never going to end! And while their are always weekly Cricut deals, things are rarely as discounted as they are around this period!
After Christmas Heat Press Sales
Heat Press Nation is the best heat press retailer. They had a fantastic Black Friday, and while I'm hoping for some more final deals on heat press machines and accessories, I'm not sure they're coming!
Here are the Amazon Best Selling heat press machines – of course, the EasyPress machines are always around the top of the list, and are currently discounted.
Is there crafting products you need to stock up on during these End Of Year sales? What would you like to see finally discounted? Leave us a comment down below!
Other articles that might be of interest:
Pin this post!
(Please note: This post contains affiliate links. Read our full disclosure policy here.)