The Ultimate CRICUT Christmas Gift & Buying Guide
CRICUT CHRISTMAS BUYING GUIDE! Are you looking for a Christmas present for your craft loving partner or friend? Or, do you need to send your partner or friend a link to this post!? ?
We've got Christmas gift ideas for:
those you want to introduce to Cricut
gifts for Cricut beginners
presents for those who are long time Cricut users
ideas for Cricut materials and tools that make great Christmas presents
Cricut Christmas Buying Guide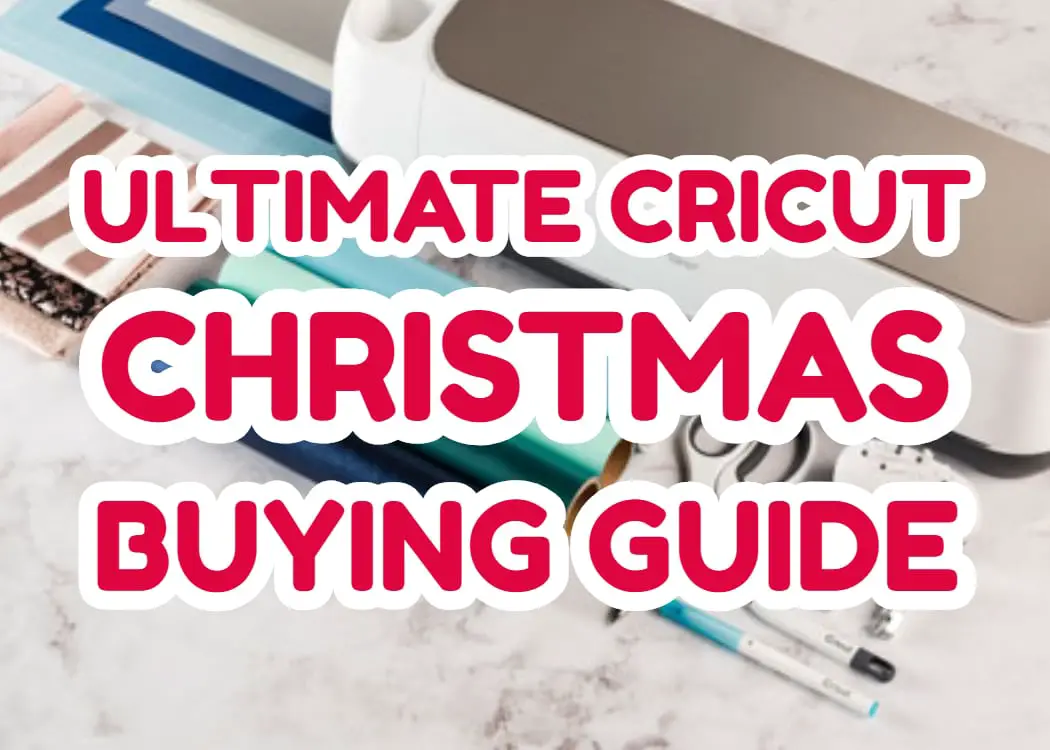 The Best Cricut Gift Ideas
Here are the top 3 gifts you can get for anyone who does not already own one of Cricut's machines:
This Cricut Maker 
is the number one craft cutting machine. It is Cricut's latest and greatest machine. The price tag is  pretty hefty, and keep in mind you also need to spend more on tools, accessories & materials, but it is the best cutting machine for Christmas.
The Cricut Explore Air 2 is the next best cutting machine. It is much cheaper, but still a very good machine.
The Cricut EasyPress is another top gift pick for your loved one this Christmas. Trust me, if they don't already have it, they want it! It is used to make your own t-shirts, reverse canvases, custom baby bodysuits, and so much more.

The HPN 9 x 12 Heat Press is a very good starter heat press. While it isn't as pretty as the EasyPress, you can use it to get better pressure on your heat transfers.
The Power Press heat press is another popular crafting heat press. I also own this machine (along with the EasyPress) and have been very happy with it. I do not use it for items I'm selling, however, it's best for making gifts and crafts.
A super cool Cricut Materials Bundle
! Does not contain a machine, it's just pure materials – a little bit of everything. This is on my Christmas wish list!
Cricut Christmas Gifts For Beginners
Here are some basic accessories and tools that are helpful to have when first starting. Years ago, I quickly found out that I needed these items, after buying my first Cricut Cutter. *Many of these items are currently on sale.
The Cricut scoring stylus, used especially when making cards.
Cricut Fine Point Pens make a nice addition to any beginners Cricut collection. The machines usually come with 1 black pen.
The official EasyPress Mat is a necessity for use with the EasyPress. If you or your giftee didn't get one at the same time as purchasing the press, now's the time!
The Cricut Knife Blade & Housing is for use with the Cricut Maker. This allows you to make deeper cuts, and to work with tougher materials.
The Cricut tools set is a must in my opinion. These tools come in handy for whatever project you might be working on.
Cricut Gifts For The One Who Has It All
Now for some gift ideas that are a little more outside the box – for the person who is a little more difficult to buy for!

The Cricut Bright Pad is an awesome gift for someone who has it all. This allows one to weed vinyl and iron-on easier, or to do tracing projects more accurately.

The Cricut Rolling Tote is the cutest way to store and transport a Cricut Cutting Machine. Especially good for those without a dedicated craft zone, or for those loaning out or moving their machine around.
Heat Press Pillows are a great gift for the one who is right into heat press machines. These pillows allow for more even pressure when pressing items with buttons and seams.
The Cricut Accessory Pouch is an extra nice way to store your tools away. Totally perfect for the person who has everything else already!
Cricut Materials For Christmas
You can't go wrong by giving Cricut materials for Christmas presents. Personally, I'd love nothing more than a new roll of fancy iron-on, or something weird and wonderful for the Maker.

Cricut Patterned Iron-on makes for a really nice gift. It's such a fun product to work with!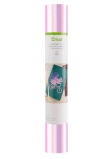 Holographic vinyl is another cool Cricut material you can give as a gift. Use it to make labels, custom mugs, permanent wall decals, etc.
 Cricut Pebbled Faux Leather can be used with the Maker, and is another exciting material to play around.
Cricut Gift Ideas
So there you have it, some ideas for what to give a Cricut Lover for Christmas. However, whatever you choose, they're bound to love it. I'm totally happy receiving any new vinyl, iron-on, card-stock or tools, even if I've already got it!
Need more info about Cricut & Heat Press Machines?
What else would you add to this list? Let me know down below and I will do it!
Pin this post!
(Please note: This post contains affiliate links. Read our full disclosure policy here.)