The Cricut EasyPress 2 – The New Easy Press From Cricut!
The Cricut EasyPress 2 is Cricut's big release of 2018. It's available in 3 different sizes, and is now for sale.
Let's take a look at all the new features of the EasyPress 2, "with the speed of a heat press and convenience of an iron". I love my EasyPress 1, but this looks even better…
The New Cricut EasyPress 2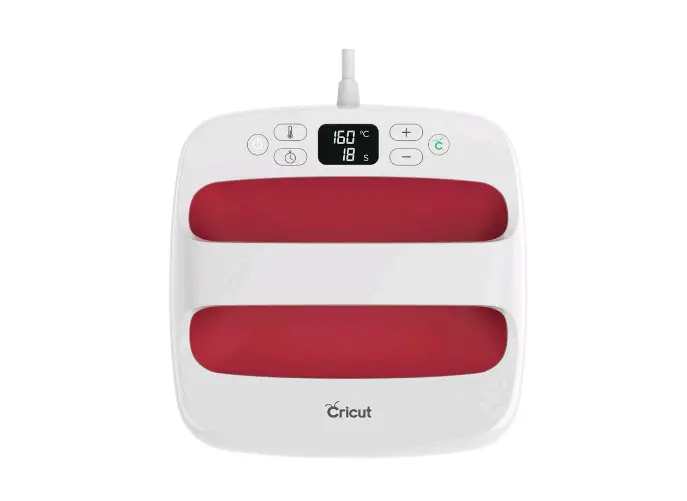 It's available in 3 sizes, each with its own stand.
If you're someone who wants a small heat press for travel, the small EasyPress 2 (6 x 7 inches) is a great new option.
There are also new sizes of EasyPress mat for sale.
What's The Difference Between The EasyPress & EasyPress 2?
There have been some good changes between the EasyPress 1 & EasyPress 2. There are technology improvements and other refinements to make the product better.
These include:
It is now in 3 different sizes – 6 x 7 inches, 9 x 9 inches, and 12 x 10 inches (EP1 is 9 x 9 inches)
Remembers previous press time (see more below)
It gets hotter – EP1 had a max temp of 350°F whereas EP2 has a max temp of 400°F
Able to press more materials than the EP1
EP2 heats up to 25% quicker than the EP1
A thicker heat plate with less temperature variance (EP1 is +/- 9°F, EP2 is +/- 5°F)
A new safer safety base that will keep whatever it's on up to 60°F cooler
EasyPress 2 has a USB port for firmware updates
The color has changed from sky blue to raspberry red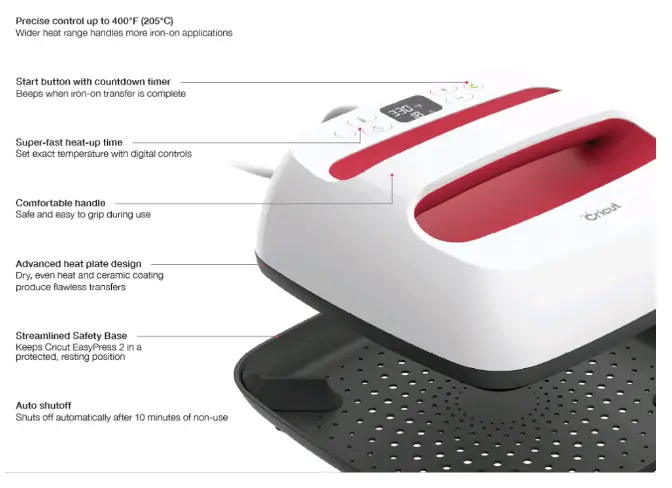 EasyPress 2 Remembers Previous Press Settings
With EasyPress 1, each time you pressed you needed to reset the time and temperature. EasyPress 2 remembers the previous press settings for you to use when doing multiple t-shirts.
I've not found it much of a hassle with EP1, but it will make things a bit quicker at times.
The 6″ x 7″ Small Cricut EasyPress 2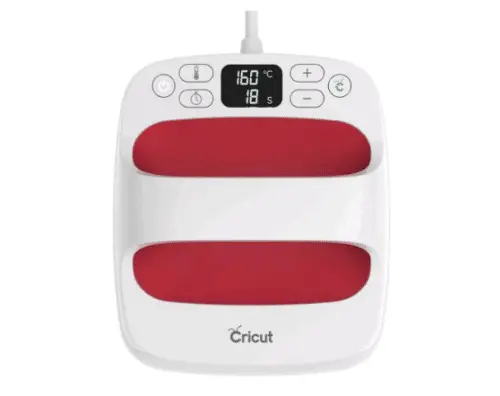 The smallest EasyPress is 6 x 7 inches. It's awesome for pressing kids t shirts and baby onesies.
The 9″ x 9″ Medium Cricut EasyPress 2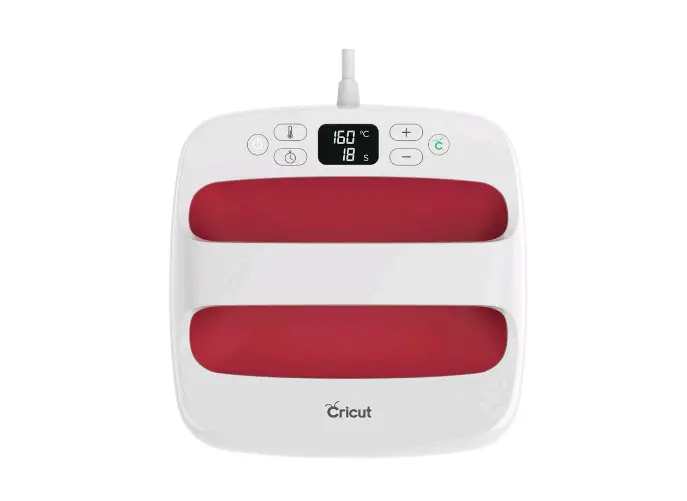 The new medium sized EasyPress 2 is the same size as the original EasyPress – 9 x 9 inches.
The 12″ x 10″ Large Cricut EasyPress 2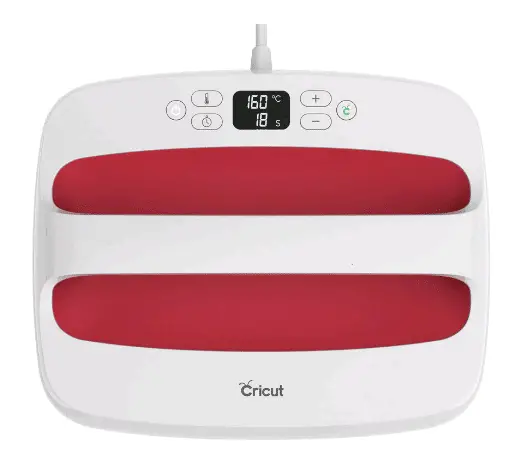 The large Cricut EasyPress 2 is great for those wanting to do larger transfers for adult t-shirts, farmhouse signs, and so on. It is still quite a bit smaller than the standard 15 x 15 inch heat press, but perhaps that's what we can look forward to with the EasyPress 3!
More Info On The Cricut EasyPress 2
My recommendation would be to go with the New Cricut EasyPress, despite it costing slightly more. You are getting better machine with greater functionality… and let's face it, who really wants the older version of something?!
The original EasyPress is still a fantastic machine, and it will be a bit cheaper (currently cheap on Amazon). I've just finished making this patterned iron on project with it, and haven't had any issues with HTV sticking, or anything like that. It's easy to use and does the job!
What Is The EasyPress? – Cricut
The Official EasyPress 2 Announcement – Cricut
The EasyPress VS Heat Press VS Iron – Our 35 EasyPress Pros & Cons
Pin for later! 🙂
(Please note: This post contains affiliate links. Read our full disclosure policy here.)