Cricut Gift Ideas For Birthdays, Weddings, Christmas, & Whenever!
This post contains affiliate links. If you use these links to buy something, we may earn a commission, but it doesn't cost you anything. Thanks!
Here are Cricut Gift Ideas for your loved ones!
So you've got someone in your life who loves Cricut? What can you get them for the best birthday gift?
As Cricut, craft, and heat press nuts ourselves, we know exactly what the best gifts are… the things on this list we don't already have, we want too!
Cricut Gift Ideas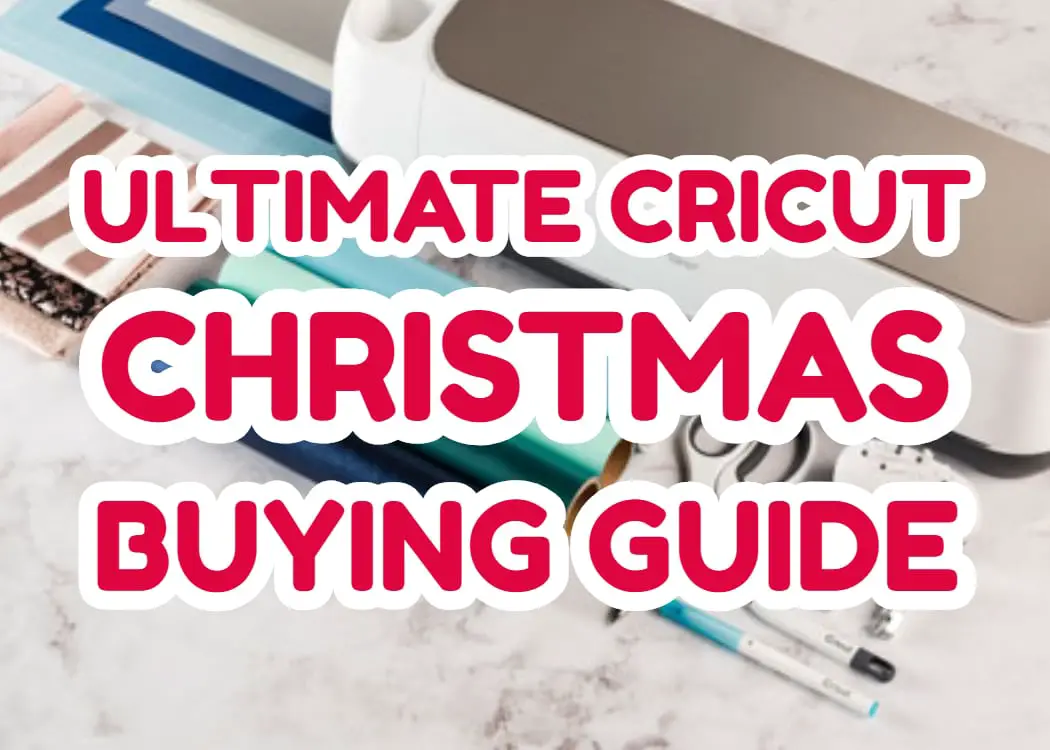 Gifts $100+
If you've got a big budget for your loved one, $100 and over, there are some awesome gifts you can pick up!
Your gift recipient might be an avid fan of the Cricut life – why not take it to the next level with the Cricut Joy? This machine is great for newbies and old-timers alike. It can tackle many projects and is great for quick projects when you don't want to clear a lot of space.
The Cricut Maker 
is the number one craft cutting machine. The price tag is pretty hefty, and keep in mind you also need to spend more on tools, accessories & materials, but it is the best cutting machine for Christmas. Find out more about it in this Cricut Maker review.
The Cricut Explore Air 2 is the next best cutting machine. It is a lot cheaper, and any crafter would be over the moon to recieve. View all the Air 2 colors here.
The Cricut EasyPress is another top gift pick for your loved one this Christmas. Trust me, if they don't already have it, they want it! It is used to make your own t shirts and custom baby onesies. The 9×9 & 12×10 inch machines are both over $100, and well worth it. EasyPress review here.
The HPN 9 x 12 Heat Press is a very good starter heat press. This is a small heat press perfect for home craft and t shirt making!
The Power Press heat press is another popular crafting heat press. We own this machine (along with many others) and have been very happy with it. Read our PowerPress review for more info.
Cricut Storage Totes are the cutest way to store and transport Cricut machines. Especially good for those without a dedicated craft zone, or for those who need everything to be tidy! Cricut Tote Guide here.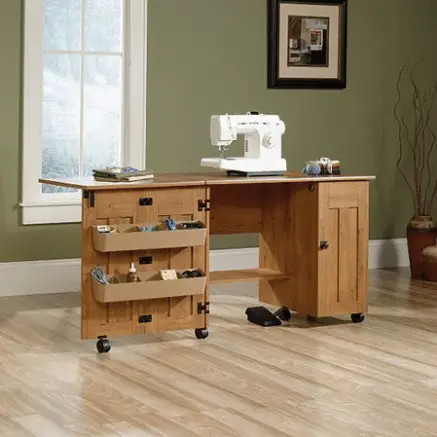 The Sauder Craft Table is a great craft table for home crafters using cutting machines and the EasyPress. It has plenty of storage and folds up tidily. For more options check out these craft tables.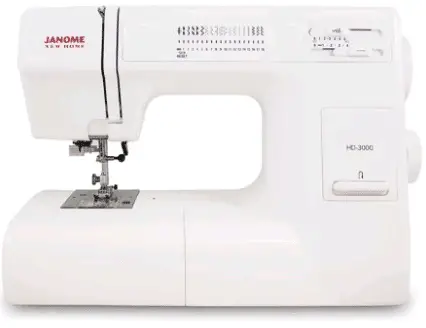 The Janome HD3000 is a quality heavy duty sewing machine for someone who is wanting to upgrade. This machine will handle any craft application you can throw through it! The Janome HD1000 is another, slightly cheaper, option.
Gifts Under $100
At between $50 – $100, these gift ideas are pretty special. It would be amazing to open up any one of these items on one's birthday!

The Cricut Bright Pad is an awesome gift for someone who has it all. This allows one to weed vinyl and iron-on easier, or to do tracing projects more accurately. BrightPad review here.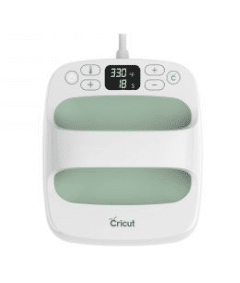 The Cricut EasyPress 6×7 is a small heat press ideal for pressing small heat transfers. Great for kids and baby clothing!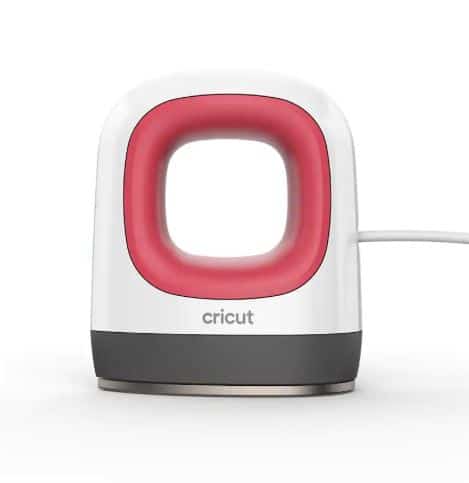 The EasyPress Mini is another great little item – and you might even be able to pick it up for under $50 if it's on sale! Find out more about the smallest EasyPress here.
This Cricut beginners set comes with everything someone who has just bought a new machine might need. Tools, mats, pens, and the deep cut blade will get them off to a good start.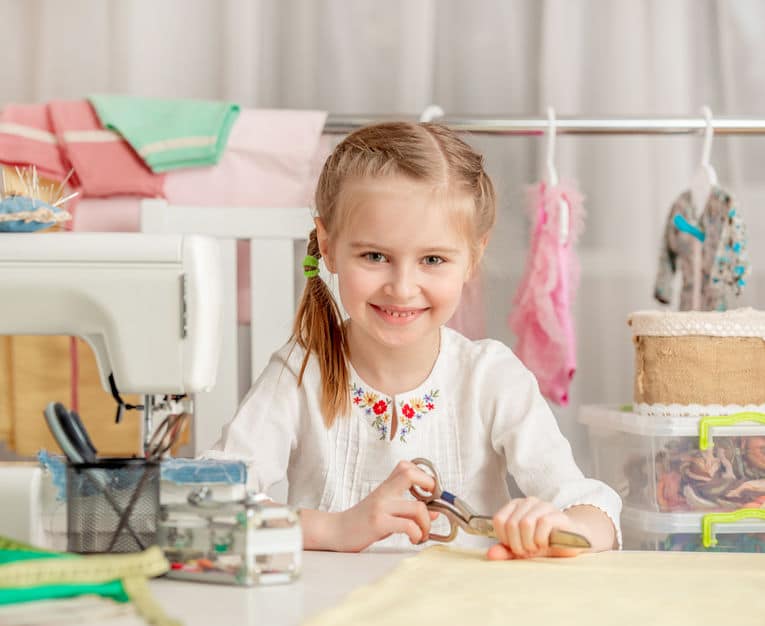 A kids sewing machine can be very cheap, and there are a number of options under $100. These machines are not only for kids, but also good for lighter craft sewing tasks.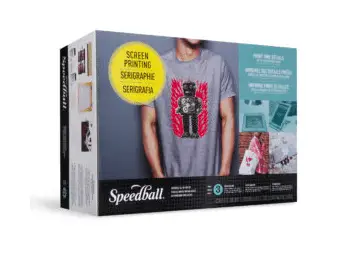 Speedball screen printing kits make for such a fun gift! And you don't need to buy anything else along with them! These kits allow you to make DIY t shirts using different screen printing methods.
Gifts Under $50
These items are great for all those who use Cricut and heat press machines. At under $50 it's not going to break the bank either!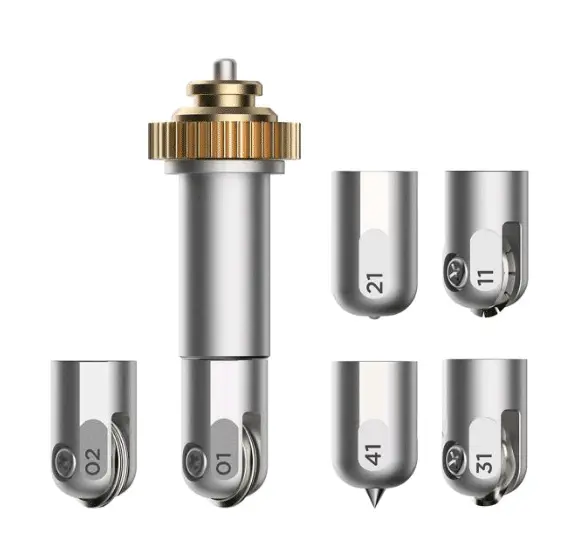 The Cricut QuickSwap Tips are all sold separately and are a great addition to anyone's Cricut collection. You only need the housing once, and then purchase the tips on their own. More on that here.
The Cricut tools set is a must in my opinion. These tools come in handy for whatever project you might be working on.
Heat Press Pillows are used when pressing garments that might have buttons, thick seams, or other raised parts. They help to even out the pressure. Heat press pillow guide here.
A big pack of adhesive vinyl is always going to go down well. There's no end to the decals one can make and apply to everything in the home!
The Cricut EasyPress Tote is another awesome idea for the Cricut fan who has everything! Make sure you get the right size – these are the official Cricut totes, and all are under $50.
Gifts Under $20
Here are some basic Cricut accessories and tools that are helpful to have on hand. Many of these items are on sale at the moment as well!
The Cricut scoring stylus, used especially when making cards.
Cricut Fine Point Pens make a nice addition to any beginners Cricut collection. The machines usually come with 1 black pen.
The official EasyPress Mat is a necessity for use with the EasyPress. If you or your giftee didn't get one at the same time as purchasing the press, now's the time!
The Cricut Knife Blade & Housing is for use with the Cricut Maker. This allows you to make deeper cuts, and to work with tougher materials.
Cricut Patterned Iron-on makes for a really nice gift. It's such a fun product to work with! To see a huge range of different patterns, see our Patterned HTV Guide.
Holographic vinyl is another cool Cricut material you can give as a gift. Use it to make labels, custom mugs, permanent wall decals, etc.
Cricut Pebbled Faux Leather can be used with the Maker, and is another exciting material to play around.
Cricut Gift Ideas
So there you have it, plenty of Cricut gift ideas for your friend or family member on their special day.
Whatever you choose, they're bound to love it. We would be totally happy receiving any new vinyl, iron-on, card-stock or tools, even if we've already got it!
Need more info about Cricut & Heat Press Machines?
Pin this post!
(Please note: This post contains affiliate links. Read our full disclosure policy here.)