Cricut Window Cling Ideas For Christmas | DIY Christmas Window Clings
I've had Cricut Window Cling in my big stash of vinyl for months now. I've been waiting for it to be close enough to Christmas to not be too weird to be making and applying Christmas decals to my windows!
It's the end of September and close enough to get going (in my opinion)! I've just finished two Cricut Window Cling projects for Christmas that I'll share with you today.
DIY Christmas Window Clings
I loved making these Christmas window clings. They are super quick and easy:
to make
to apply
to remove
& to re-use next year!
For these two projects I'm using Black & Frosted window cling with my Explore Air 2. You can pick up Cricut Window Cling from Amazon, and I recommend you compare prices with Cricut.com.
Or take a look at our article all about Cricut Window Cling.
Christmas Nativity Scene Window Cling
I've downloaded a great nativity scene SVG from this Christmas design bundle for these Christmas window decals. This silhouette nativity scene will look perfect in black window cling.
With all the components in my design grouped together I can decide the total width I would like my design to be. I measured my window and decided I want my design to be 22 inches wide.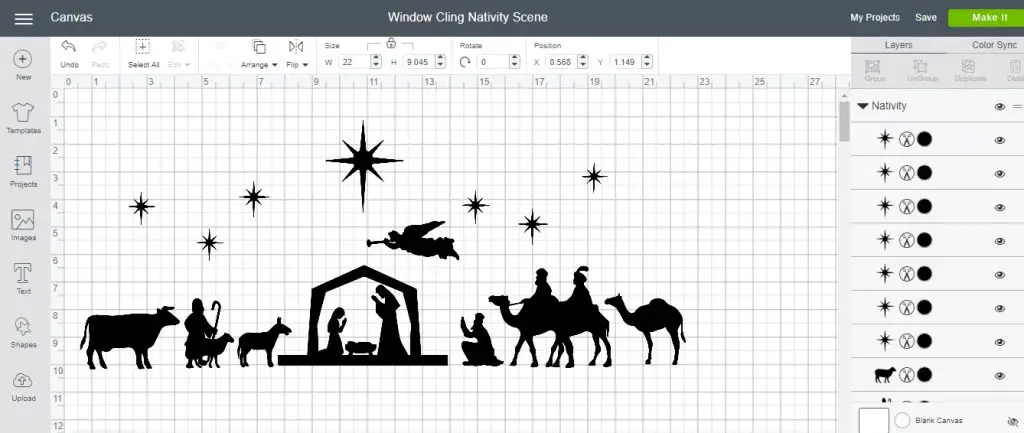 Here's my mat preview. I don't need to mirror my mats because there are no text elements and the design will look good either way.
At 22 inches wide, this entire Nativity scene fits onto one mat.

I've set the dial on my Explore Air 2 to 'custom' and selected 'browse all materials' in Design Space. Then I searched for window cling and selected it.

I'm using black Cricut window cling. I was surprised by how much you get in one roll – 12 x 48 inches. There's plenty left for more projects!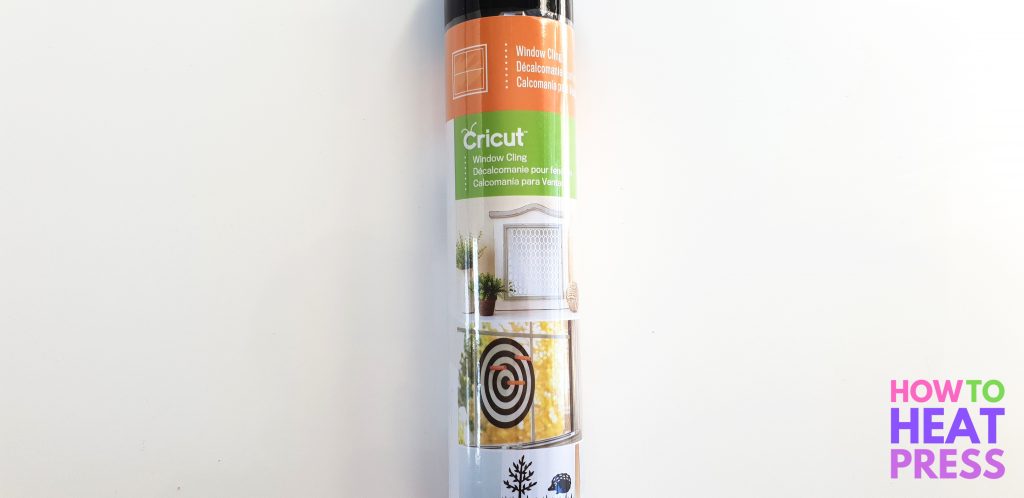 Window cling goes on the Cricut mat with the backing paper facing down and the shiny side facing up – same as any adhesive vinyl.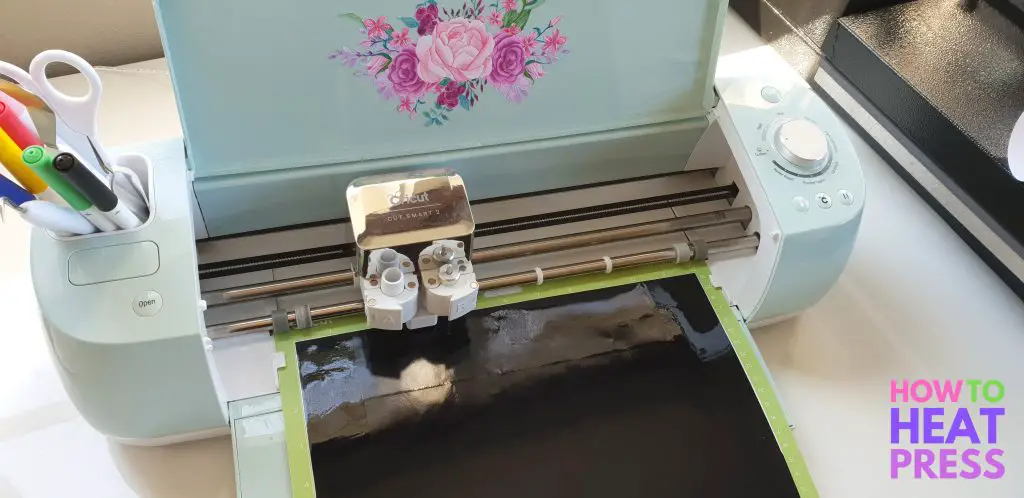 Next, I weeded away all of the excess window cling, and am left with the nativity scene decals. Window Cling is very easy to weed – probably the easiest material I've ever weeded by far.
However, I didn't notice until later that I lost one of my stars in the weeding process – so weed carefully!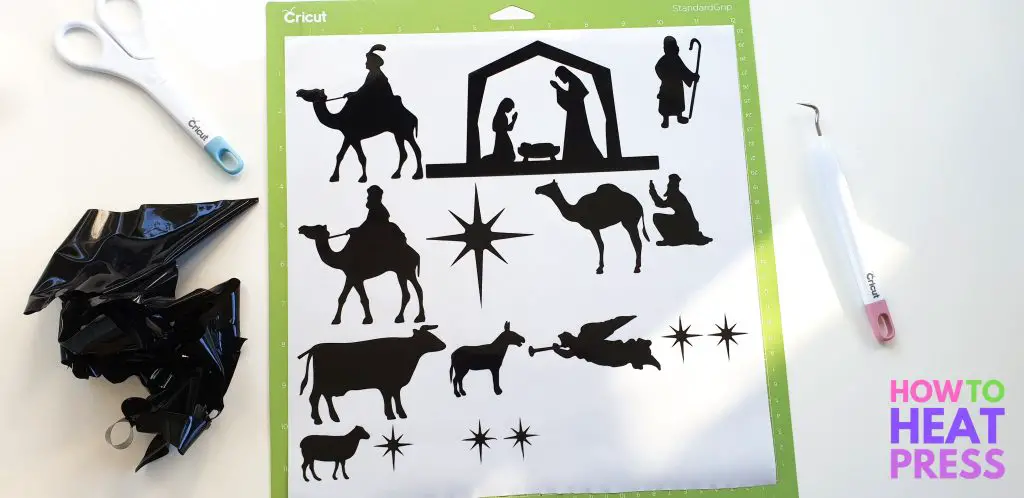 I used the original picture of the nativity scene on my computer as a rough guide for placing it onto my window. Window clings need to be placed on the inside as they won't stand up to rain, etc.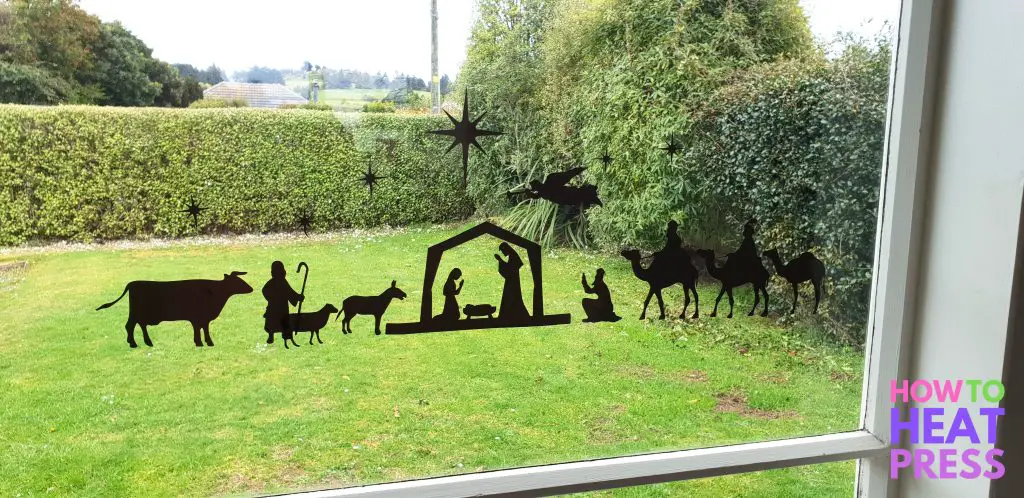 These decals attach to the window by static energy, so you don't need to peel them off like stickers or adhesive vinyl. They come off simply with no friction at all, and can easily be re-positioned and reused again and again (as long as they don't get wet).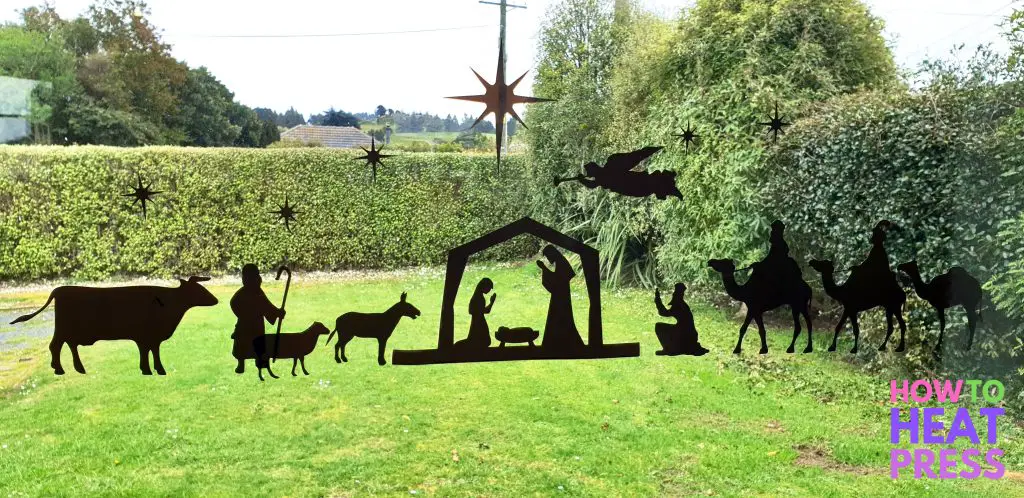 And I just had to include this picture of the sunset because…why not!
Christmas Snowflakes & Trees With Cricut Frosted Window Cling
For these white frosted window cling decals I'm using:
I created a mock up of my design in Design Space. Once I had everything the way I liked it, I selected everything and grouped it together. Then I was able to decide what size I wanted the whole design to be in relation to my window. I always like to do up my design as thoroughly as I can in Design Space so I know I'm actually going to like how it looks.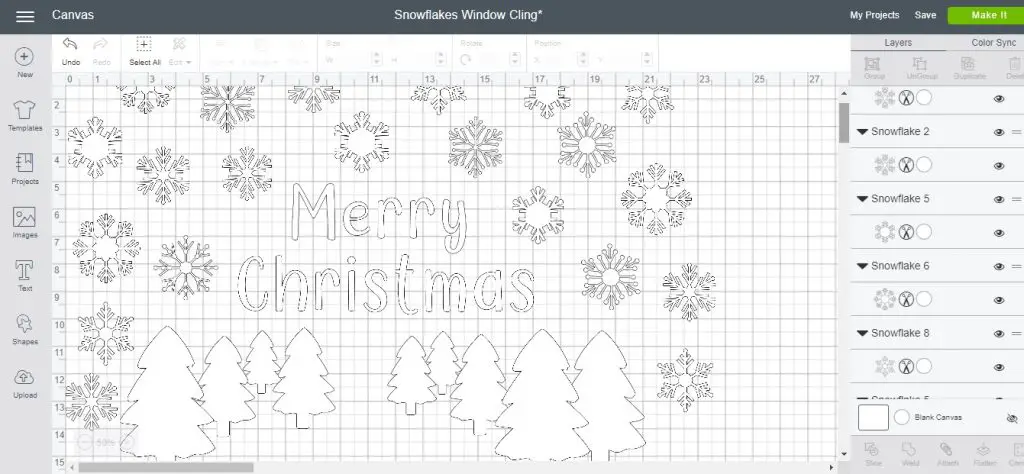 I thought my snowflakes might be too small and intricate for my Explore to cut out of the window cling, but it was totally fine. There were no problems there, and once cut the snowflakes were very strong. I thought they might be fragile and easily broken.
Once I was all done making my design I clicked 'Make It' to go on to the mat preview.
My design is going to take just over two 12 x 12 inch mats of window cling to cut out. Because I want my 'Merry Christmas' to be read from the outside of my house, I selected to mirror my mat. This will cut the word out in reverse, which means that it will be read the right way round on the outside of my window.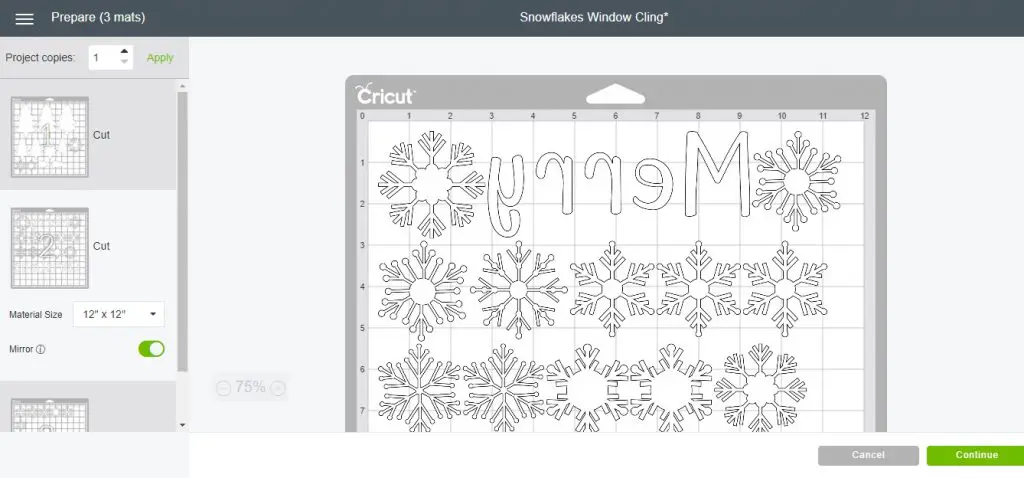 To cut Cricut window cling with my Explore Air 2 I set the dial on my machine to 'custom'. Then I clicked 'browse all materials' and searched for window cling.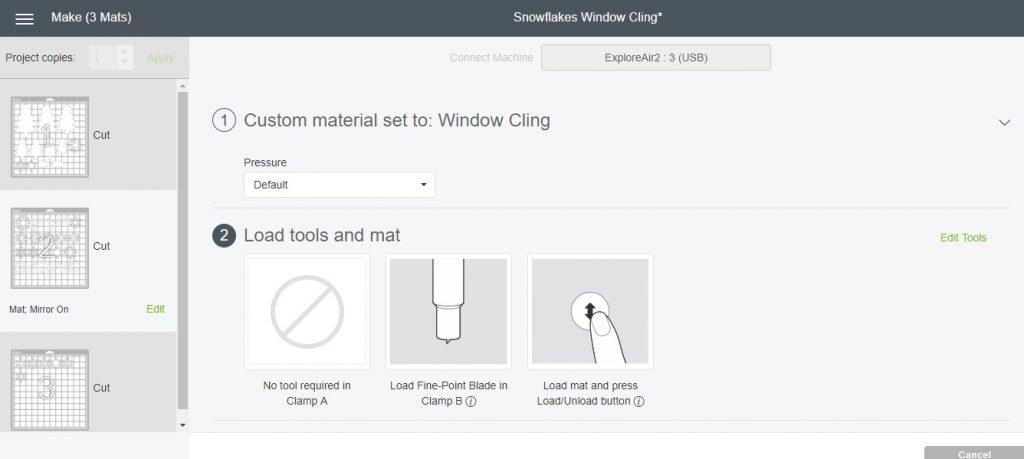 I'm using Cricut white frosted window cling.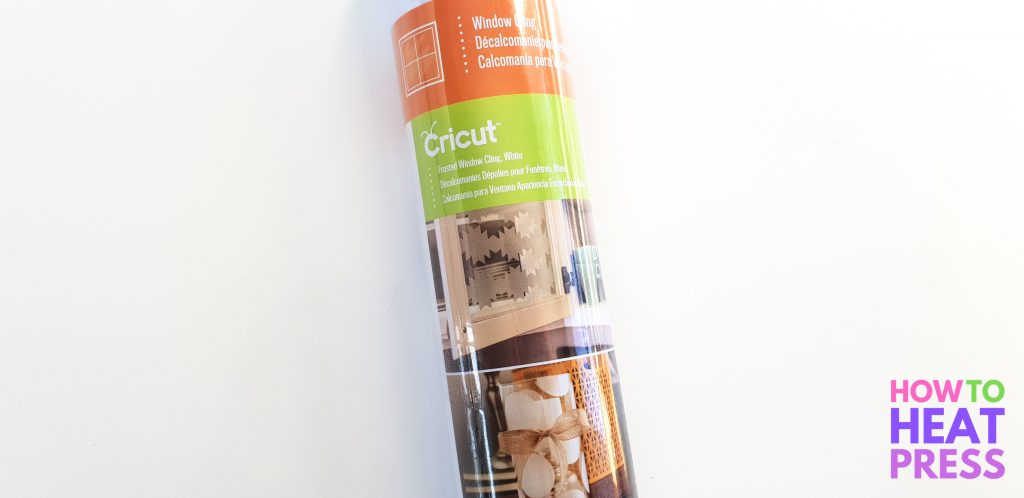 I placed the window cling backing paper side down onto my standard green cutting mat. Then I loaded my mat into my machine and pressed go.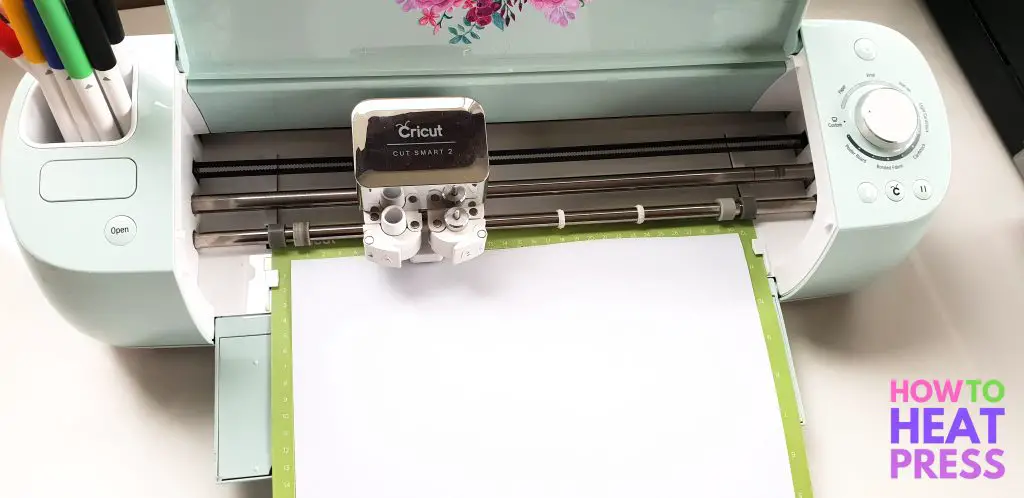 Next I just peeled away the excess window cling away from the backing paper. This took less than 10 seconds and was very easy to do. It's quite different to HTV in that there was barely any friction trying to pull the excess material away.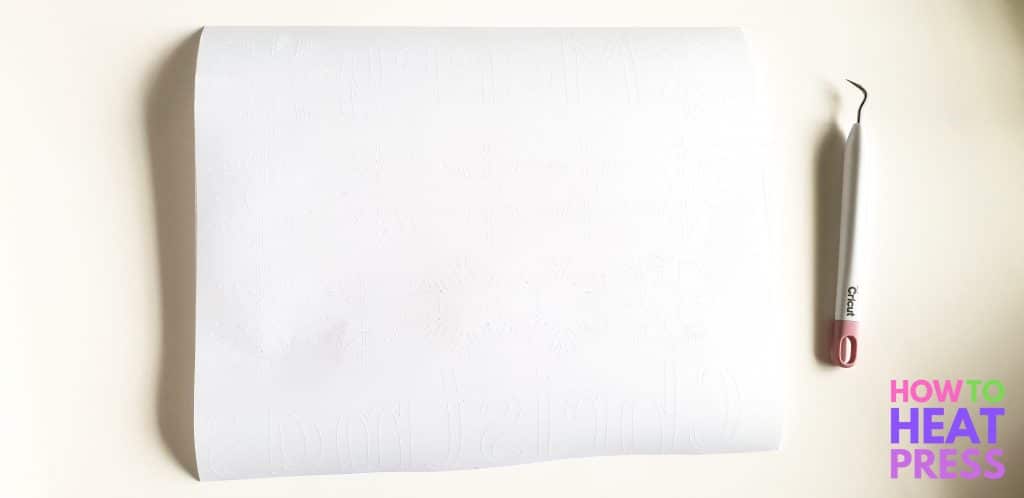 It's quite hard to see the window cling in the photo below since the window cling is translucent, but here's one sheet of my design all weeded. I can keep the backing paper to store my decals again when they're not in use. I'll be able to reuse these decals again and again.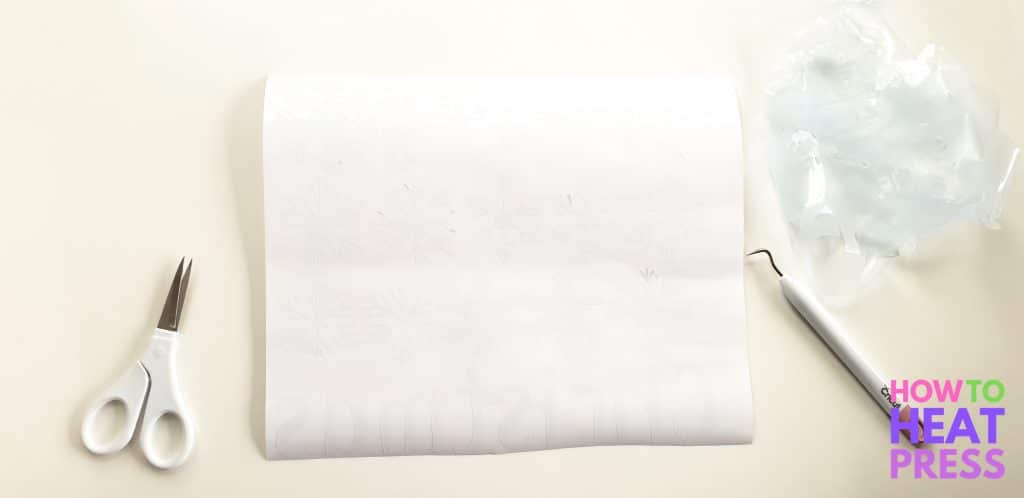 And here are all the decals up on the window. It's only September but I'm excited to be able to decorate with these decals this Christmas!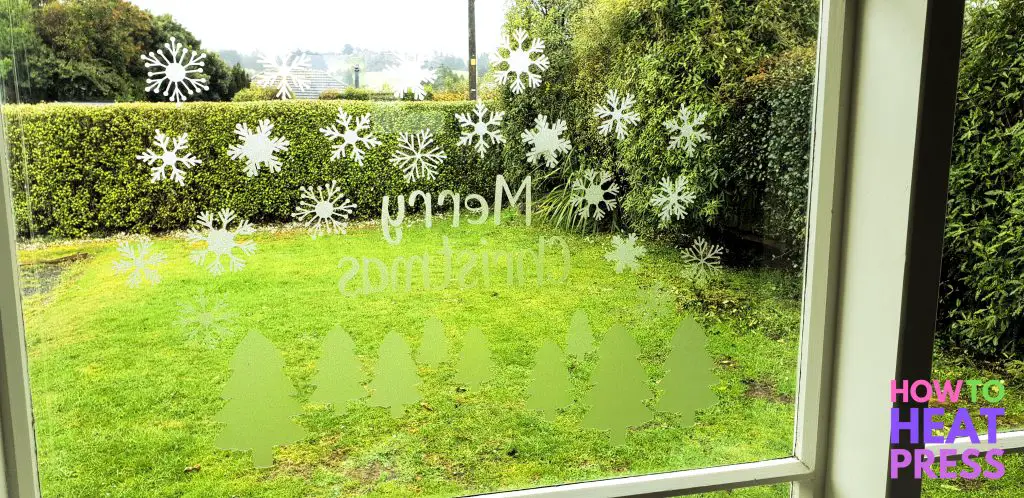 It's really easy to put the decals on the window and to take them off again. They can be re-positioned again and again without leaving any residue behind (because there's no adhesive).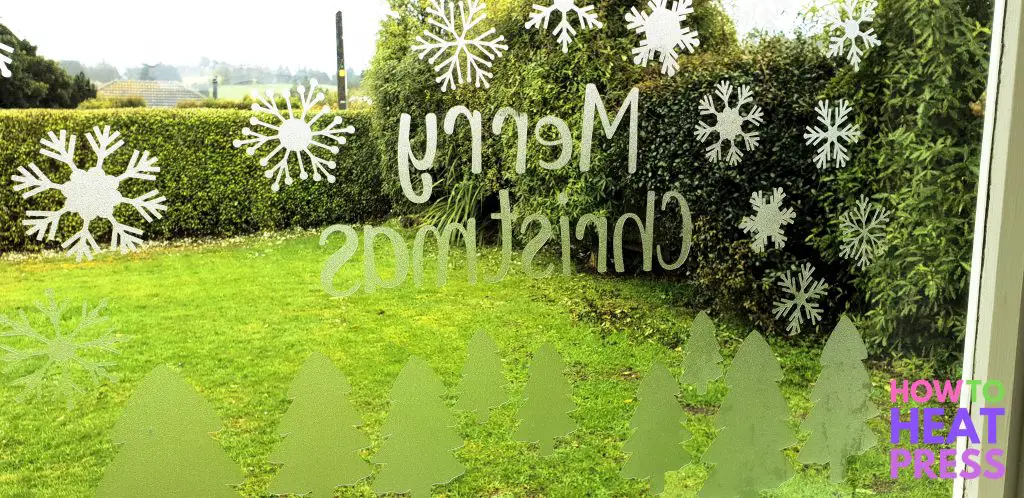 It's a little hard to see in the photo, but the frosted window cling looks like sparkling diamonds and is sooo pretty! It's absolutely perfect for snowflakes!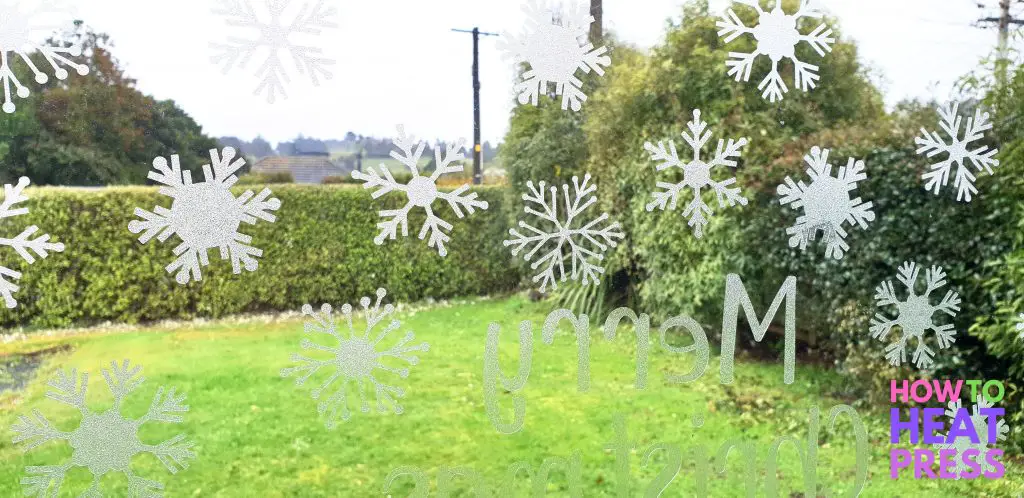 Cricut Christmas Window Clings
Check out our post with a whole lot more Cricut Window Cling ideas. And let me know what you're making in the comments below! I'd love to hear about your ideas as well.
Pin this post! 🙂
(Please note: This post contains affiliate links. Read our full disclosure policy here.)