Heat Transfer Printer Guide: Inkjet, Laser, Or Sublimation?
What is the best heat transfer printer?
There are many different types of printed heat transfers, requiring different inks, different transfer papers, and using different printers.
In this post we'll consider inkjet printers, laser printers, and sublimation printers for heat transfers, and help you to decide which is best for your needs!
Heat Transfer Printer Review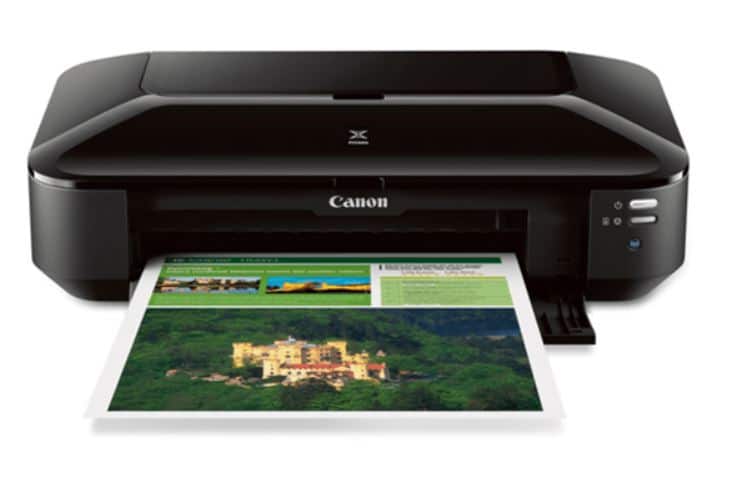 If you already know the type of heat transfer printer you want, here is a list of tried and tested printers.
These machines are all commonly used by those at different stages in their t shirt printing journey. The machine you choose will depend on the type of transfer you want to complete, your budget, and possibly your preferred brand.
Check them out and compare the prices of the different types of printer!
The Epson Stylus C88+ Printer For Sublimation

A great starter and craft dye sub printer
Make home craft sublimation projects
Prints up to 8.5" x 11"

View on AmazonView on Heat Press Nation

Epson Workforce WF-7710

Use for inkjet printed transfers or convert to sublimation
Creates vibrant transfers
Prints up to 13" X 19"

View On Amazon

Epson Workforce WF-7720

Wide format desktop printer
Use as inkjet or sublimation printer
Prints up to 13" X 19"

View On Amazon

Brother HL-L2320D Mono Laser Printer

Laser printer for heat transfers
Print Speed: up to 30ppm
Prints up to 8.5" x 11"

View On AmazonView on Heat Press Nation

Canon PIXMA iX6820

Inkjet heat transfer printer
Jet Pro SS & 3G opaque transfers
Prints up to 13" X 19"

View On AmazonView On Heat Press Nation

Canon PIXMA Pro-100

Inkjet transfer printer
Use with transfer paper or printable vinyl
Prints up to 13" X 19"

View On Amazon

Epson Expression Photo HD XP-15000

Use for inkjet prints
Neenah 3G Jet Opaque Transfer Papers and 8.5 x 11 Avery Fabric Transfers
Prints up to 13" X 19"

View On Amazon

The Epson Artisan 1430

Wide format printer for sublimation & inkjet transfers
Can be used with SawGrass Inks
Prints up to 13" X 19"

View on Amazon

The Sawgrass Virtuoso SG400

Specifically designed for dye sublimation printing
Uses a gel ink concentrate that goes a lot further than many other options
Max media size: 8.5" x 14"

View On Heat Press NationView On Amazon

The Sawgrass Virtuoso SG800

A larger version of the SG400
Can print images 13 x 19 inches
Max media size: 11" x 17"

View On Heat Press NationView On Amazon

The SawGrass EasySubli Bundle

SawGrass SG400 with Siser EasySubli Inks
Sublimatable HTV which is able to be pressed on dark colors & cotton
Complete Kit also come with Siser EasySubli Media & Masks

View Siser EasySubli SG400View Siser EasySubli SG400 Kit

OKI Laser Printers

Perfect for apparel & hard surface applications
1200 x 600 DPI Print Resolution
Max media size: 11" x 17"

View On AmazonView On Heat Press Nation
Best Printer For Heat Transfers
Here are the different types of printers that you can use for heat transfers.
Keep in mind that each uses different transfer paper and ink, and all have a different look and feel upon transfer! It's best to go out and see the final products in real life to determine what you like best.
Best InkJet Printer For Heat Transfers:
Inkjet printers are great for starting out with heat transfers. You can use cheap iron on transfer paper and be making your own t shirt designs in no time.
Inkjet printers that can do heat transfers are very affordable, straightforward to use, and there is a ton of online support out there to help get you going.
Here is a range of heat transfer paper for inkjet printers.
---
Best Laser Printers For Heat Transfers:
Laser printers for heat transfers come as either CMYK or CMYW.
Laser printers that print white toner are particularly desirable for t shirt design as you can use white in your design on colored garments.
Mono laser printers (such as the Brother HL-L2320D) only print in black and are good with Forever Flex Soft Laser Transfer Paper (see here).
Here is a range of heat transfer paper for laser printers.
---
Best Sublimation Printers For Heat Transfers:
When you are using sublimation ink in your printer, whether it's a converted Epson or a SawGrass, you need to use sublimation paper and ink from then on.
You are able to use a CISS (or Continuous Ink Supply System) to buy ink in larger quantities. A CISS is an external ink tank that your printer draws from.
Check out this heat transfer paper guide by HPN for more info on what might be best for you.
Epson Heat Transfer Printer
Epson printers are the best printers for heat transfers when first starting out (in my opinion)!
We've been using a cheap workforce printer for many years to print on both heat transfer paper and adhesive vinyl. While the results are not as bright and vibrant colorful as with better (more expensive) printers, they are definitely acceptable!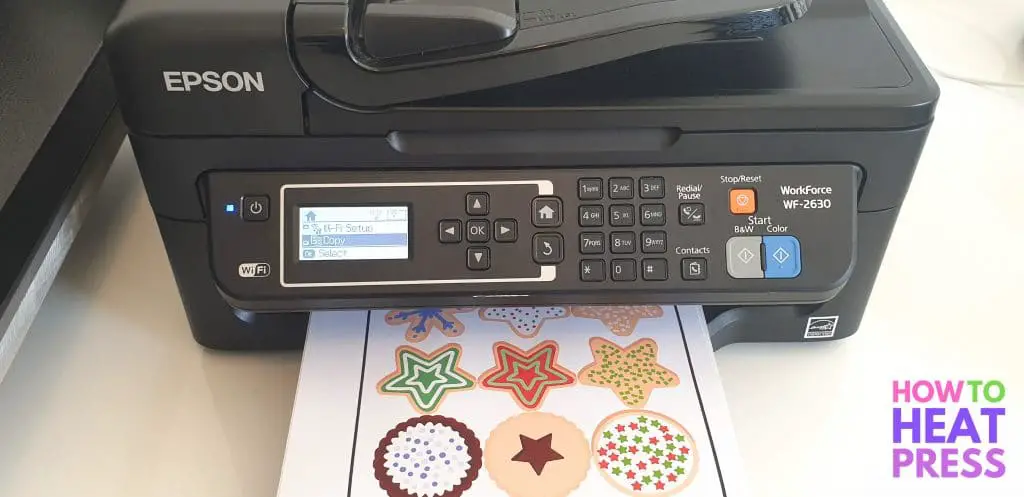 Many of the Epson printers can be converted for use with sublimation inks. You will need to keep in mind though that whatever ink goes into a printer first, that's what it needs to stay with. You either need to use it as a dedicated sublimation printer or inkjet printer for heat transfers.
The good thing about using it as an inkjet printer is that it can then be used as your ordinary office printer as well.
Epson printers are good at feeding transfer papers through while not damaging or melting them. Some brands of printers have a more difficult time of this.
Pros
A range of machines at each price point
Can be converted to print sublimation
Reliable machines
Cheap to run & maintain
Cons
Print quality on cheaper machines not so good
Not the best for business
Canon Pixma For Heat Transfers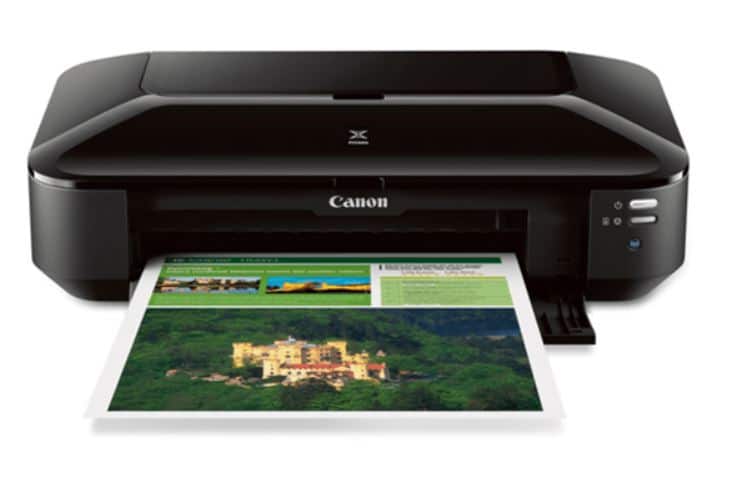 Canon Pixma Printers are another popular printer for heat transfers, with the CANON PIXMA iX6820 being the machine of choice for most.
The Canon Pixma iX6820 prints rich vibrant colors, making it the best for inkjet heat transfer paper. It has a large 13 x 19 inch printing area with a maximum 9600 x 2400 color dpi.
Use these machines with Jet Pro SS, 3G opaque transfers, or other transfer papers such as Avery.
Pros
Range of machines – many very cheap
Good for heat transfer paper
Heat transfer paper printing option for paper type
Less ink head blocking than other printers
Cons
Not for sublimation inks
May use ink quickly depending on model
Cannot be used with CISS
SawGrass Printers
SawGrass Printers are the best sublimation printers.
Because they cost a bit more than the Epson printers, most people usually start off with an Epson and then upgrade to a SawGrass.
These machines have been specifically designed for Sublimation Printing, and there are no others quite like them. They allow for highly vibrant prints which can be applied to garments and hard substrates.
A more recent addition to the SawGrass family are the Siser EasySubli range of products. This includes a new type of sublimation ink for printable vinyl, allowing you to apply sublimation transfers onto colors and cottons.
We have a full and in depth article on SawGrass printers for sublimation here.
Pros
The best sublimation printers
Extremely high quality prints
Vivid colorful heat transfers
Cheap per page ink cost
Range of dedicated products
Cons
More expensive than the entry level models
Must be used frequently to prevent heads drying out
Sublimation is only for polyester white garments
Oki Heat Transfer Printer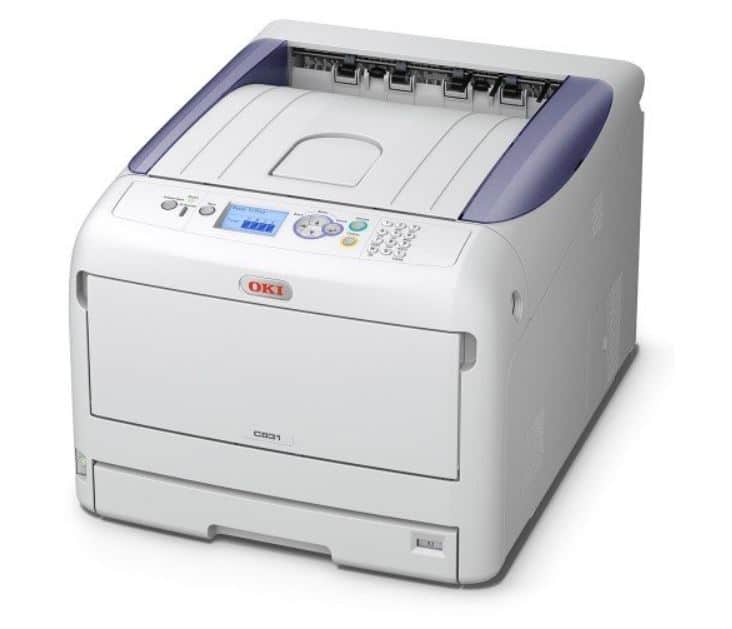 Oki white toner printers are popular printers for t shirt printing businesses.
These machines are much more expensive, running into the many thousands of dollars. However, there is reason for this! They are efficient printers designed specifically for printing on heat transfer paper for garment application.
Not all Oki Printers can print white toner (some are CMYK), so ensure you're looking at the one suited for your requirements.
Pros
Use white toner in your heat transfers
Quality full color transfers
High speed
Easy to use
Media flexibility & low cost per page
Cons
These are expensive printers
Less online tutorials
Best Printer For Heat Transfer Paper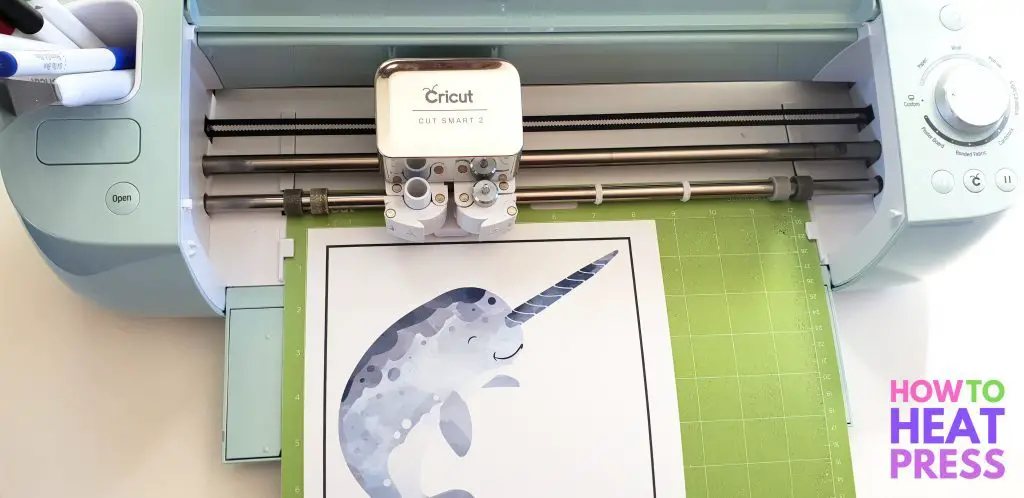 While there is no single best printer for heat transfer paper, there are certainly those that are better than others!
I hope this post has served to show you some of the most popular choices among those who are printing t shirts for business and those doing it for fun from home.
If you are just wanting a printer for the likes of Avery transfer paper, picking up an Epson Workforce is your best bet. That's what we've used for creating cool heat transfers from home!
Let us know if you've got any questions, and leave any comments below. Thanks for visiting!
(Please note: This post contains affiliate links. Read our full disclosure policy here.)