Hix Heat Press Review: When You're Serious About Making T-Shirts
If you're ready to dive into the deep end and start your professional heat pressing business, then this post is for you. Hix is a great American company doing a fantastic job of producing high quality and desirable presses.
Click to skip to a heading in the contents below or continue to read our full article.
So You're Considering A Hix Heat Press?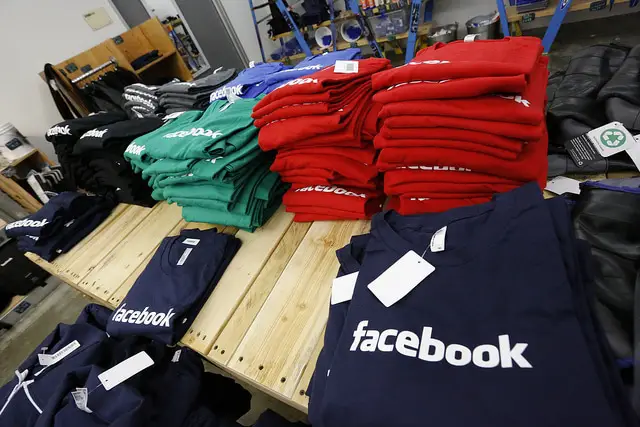 As you know, it's not always a good idea to go with the cheapest product on offer – especially if you can afford better. Sometimes you've got to spend a little more up front for a better quality product and user experience.
A heat press is one of the most important pieces of equipment in your t-shirt business. It is like a builder's drop saw or a gardener's lawn mower – a pivotal item. Along with an inkjet printer or vinyl cutter to produce transfers, there aren't many other equipment expenses when starting up.
As there are few major expenses in starting up, you should consider spending up to or even over $1000 on your heat press. Depending on your stage and circumstance of life, this could be a lot of money, but if you work hard you won't have any problems recouping the cost.
If you're serious about starting a clothing design business and you're fired up to work at it until you succeed, then a Hix Heat Press could be just right for you. If you are not sure whether you'll stick with it until you see success – if you're just wanting to test the water – then perhaps a cheaper press is for you. Have a look at the Gecko GK100 or the Power Press Heat Press.
Cheaper heat presses are not necessarily bad – by no means! It is just that the more expensive models are better. The design and style of a more expensive model can be nicer to look at, the quality of the components can be higher, the use can be smoother, and the resulting product better. You might get higher consistency of product with something like the Hix Heat Press.
Often, in situations like this, you're paying extra for the place of manufacture. This may or may not have any bearing on the quality of the product. Hix Heat Presses are designed and built in the USA. The Gecko Heat Press is made in China. Labour is much more expensive in the USA, and so for that reason alone, if nothing else, a Hix heat press will need to be more expensive. Though, I assure you, there are more advantages to Hix than merely the location of its build.
Is a product made in the USA better than that from China? Some products will be, but others not. It is really hard to say from item to item. Chinese products often get a bad rep from people, which I think is unfair. As I said before, you get what you pay for. What should we expect if we're only willing to spend a couple hundred on a heat press? We really should be amazed at what we can get for that price – I'm surprised that we don't get much less!
Where Are Hix Heat Presses Made?
The Hix Coporation is located in Pittsburg, Kansas. Here are their contact details. They do not sell directly from their website, but instead sell on Amazon and through other authorised distributers.
They have a huge facility of around 110,000 square feet with their own aluminium foundry, CNC milling machines, metal forming and welding unit, electrical and wiring department and last but not least, assembly and packaging specialists – among other things!
A genuine benefit of buying US made is that the place of manufacture is nearby and easily contactable. They are just a phone call away and more accessible when it comes to fixing any issues you might have with your press.
Sometimes, when companies are simply reselling imported Chinese products, the returns or repairs process can be more frustrating and difficult. There can be more delays.
Another benefit to buying American made is that the instruction manuals are a bit easier to read than some Chinese produced ones. Most Chinese manuals are totally fine, of course, they are just very to the point and don't always have all the information you might need. This is less of a problem nowadays anyway; the internet is an amazing source of information about such things.
Do Hix Heat Presses Come With A Warranty?
All Hix Heat Presses come with a one year warranty on the individual parts, or components. They come with a lifetime warranty on the heating element – usually the top platen of the machine.
They are ETL Certified which is "proof that your product has been independently tested and meets the applicable published standard." Especially good if you're planning to use this for business, as your state may require this standard for products used in this way.
Well, without further adieu, let me tell you about some specific Hix Heat Presses.
The SwingMan15 & SwingMan20E
"Designed to provide high performance with a long life span" – Hix Corporation Website. 
The SwingMan heat press comes in two sizes: 16×20 and 15×15.
View the Hix SwingMan20E: 16×20 Swing-Away Heat Press on Amazon for the latest price and any available discount
View the Hix SwingMan15: 15×15 Swinger Heat Press on Amazon for the latest price and any available discount
About The SwingMan15 & SwingMan20E
Sizewise, a 15×15 inch press will likely be big enough for your needs. It can press all sizes of t-shirt. However, the size of your transfer will be limited to approximately 14×14.
If you thought you were going to be doing plenty of XL shirts, you would be better off getting the larger size press. If money or space in the home and business aren't an issue for you, get the 16 x 20 even if you're only going to be pressing baby onesies!
This model of press is well designed and good looking. It has a decent amount of space, when opened, between the top and bottom, and of course, the top swings away. This allows easy access to the lower plate to lay out your garment and position the transfer.
An impressive feature of this press is that it is able to apply transfers to fabrics, garments or tiles up to, and including, 1 and ¾ inches thick. This is a thickness a cheaper press would be ill equipped to do. It takes special engineering to create a machine able to do this while keeping the appropriate level of pressure.
The great thing about swing away presses is that they allow you to position the top platen directly above the bottom and bring it down uniformly. Pressing designs onto items such as tiles or plaques require this. A clamshell press is not always the best style for doing this type of job.
Other Features
A cast in heating element allowing for excellent thermal diffusion
Sturdy steel design, made for long life
Temperature range from 0° to 400°; sufficient for all types of transfer
Heat indicator light; it's good to know if it's hot or not
An easy to use pressure lever
A built in electrical safety fuse
A relay which protects the on/off switch
Setting The Pressure
To set your pressure, turn the knob clockwise for harder and tighter pressure, or anti-clockwise for less pressure. This must be done while the press is open. With these you are not able to see what exact pressure your machine is set to, like the clamshell press and the SwingMan 20 reviewed below. 
What Items Can I Press?
License plates
Canvas bags
Garments
Mouse pads
Glass cutting boards
Plaques
Ceramic tiles
Magnetic material
And a whole lot more
The Hix Clamshell Heat Press
The Hix Clamshell comes in two sizes: 16×20 and 15×15.
View the Hix HT600P 16×20 Clamshell Heat Press on Amazon for the latest price and any available discount
View the Hix HT400P Digital 15×15 Clamshell Heat Press on Amazon for the latest price and any available discount
About The HT400P & The HT600P
These two machines are both manual clamshell presses; they will not automatically open or close. Both are the same in terms of design and features, the only difference being in the size. As there is not a large price difference between the two, I recommend going with the larger. This way you'll be sure you can apply large transfers to large garments without any trouble. However, this being said, the HT400 has sold over 100,000 units worldwide! There are a lot of people doing well with the smaller size, so if the extra $200 or so makes a difference to you, go with that one.
They are both very heavy, so if you do get one, make sure you've got help getting it into position. The HT600 weighs in at 83 pounds, while the HT400 is at 72 pounds. Both will weigh an extra 10 pounds than that during shipping and upon arrival, so be careful setting up!
These presses can apply transfers onto items up to 1 inch thick – slightly less than the SwingMan20E and the SwingMan15, as reviewed above. 1 inch is suitable for most of the pressing you will be doing. Tiles are an item which can possibly be thicker than that.
Setting The Pressure
The pressure is easily changed and set: turn the black pressure dial to the right for more pressure, or to the left for less. It also has a full range of pressure settings from 0 – 9. Cheaper presses often do not have this feature – they have a pressure adjuster where you know when it's set to lightest and heaviest, but you have to guess at anything in between that.
This machine's settings are:
0-3 as the range for light pressure

4-6 as the range for medium pressure

7-9 as the range for high pressure

These models are a bit special compared to cheaper clamshells in that they have a tilting, or floating lower platen. When you bring the top platen down to press, the back will meet the bottom first. This can negatively affect the pressure if the bottom is not floating. This means it will tilt to meet the top and allow pressure to equalize.
Examples Of Different Transfer Requirements
Siser EasyWeed
Heat: 305℉
Pressure: Medium
Time: 10-15 seconds
Peel: Hot or cold
Siser EasyWeed Extra
Heat: 320℉
Pressure: Light-Medium
Time: 10 seconds
Peel: Hot or cold
Siser Glitter
Heat: 320℉
Pressure: Firm
Time: 10-15 seconds
Peel: Warm
So as you can see, it's important to be able to know exactly what your settings are. The requirements are very specific to achieve the best possible adhesion!
Other Features Of The HT400P & HT600P
Touch screen controller for setting time and temperature – which makes it easy to control.
Opens up to 70° – should be plenty of room for you to work in without burning yourself!
It has a thermometer to tell you the heat platen temperature, though it can be good to test each of the four corners with a digital laser thermometer before pressing.
A top pressure plate – a smaller pressure plate connects the handle to the top platen. This allows for a more even pressure right across the platen.
Temperature goes up to 450°F, but as it is heating it will always tell you the current temperature.
ETL certified – proof your product is independently checked and meets the advertised standards.
Their handles have a spring assist to make opening and closing easy, and also feature a slightly unusual design which adds 20% more pressure over straight handle designs.
All in all, you would be lucky to have either of these great machines, and I'm happy to recommend both of them.
Hix 16 x 20 Digital SwingMan 20
"This heat press is for professionals who are serious about maximum production, high-quality impressions, safety, and minimal effort on the operator." – Hix Corporation Website.
View the Hix SwingMan20 16×20 Heat Press on Amazon for the latest price and any available discount
About The Hix 16×20 Digital SwingMan
Now this is an impressive machine. It has a bit of a different look to it, and there is a reason for that. The design allows you to apply 1200 pounds of pressure with the greatest ease. Because of excellent Hix engineering, you are able to open and close this press with a couple of fingers – even when it is at maximum pressure!
The technology is called 'progressive linkage'. This is basically a system with a series of stages to openings – The first stage is opened, then when a certain opening point is reached, the next stage will open, and so on. I'm no astronaut so I cannot articulate how this works, but trust me, it does.
It makes churning out many t-shirts much much easier. If you don't know what it's like to work with a clunky machine, pressing down and pulling back up with tons of force, then you won't appreciate this as much. But I suggest you don't even find out. Just go for this press!
It is able to press on items up to 1¾ inches thick, like the SwingMan20E and SwingMan15 above. As I mentioned with these other models above, this is because with a swing away press all the pressure is exerted downwards. The top plate is brought above the bottom, swinging from the right. There is a stop built into the machine so that it will settle perfectly above the bottom. Being able to bring the top down perpendicularly allows for maximum pressure.
Other features of this press include a joint digital time and temperature display. And the display is touch-screen!
Watch this video to see the Hix 16×20 digital SwingMan20 in action:
Setting The Pressure
The pressure is scaled from 0-9 and you are able to specify exactly which setting. As with the the clamshell press above, the settings are as follows:
0-3 as the range of light pressure

4-6 as the range of medium pressure

7-9 as the range for high pressure
Because of its ease of use this press is especially good if you think you'll be creating many t-shirts each day. It will be able to handle it, no problem, and so will you.
How To Use This Press
Open your press and turn it on

Set the temperature on the touch screen

Once temperature is reached (which will be displayed on the screen), set the time for the press

Close the press and the timer will begin countdown

A buzzer will sound once the time has been reached and you will have to lift up the top platen to stop it

The timer will be automatically reset
Other Specifications
Shipping weight: 125 pounds

Heat press weight: 99 pounds

Electrical: 120 Volt, 14.5 Amps, 1750 Watts

Nema 5-15P Standard Plug

ETL listed – this press is safe in your business or home, meeting (and often exceeding) all the required component, wiring, connection, and construction standards
Thank you for reading this review all about Hix heat presses. You can't go wrong with a Hix Heat Press – they are a top quality press that will serve you well. We will continue to add further Hix Presses to this post as time goes by, so be sure to check back.
Are there any models in particular that you would like to see here?
(Please note: This post contains affiliate links. Read our full disclosure policy here.)