The Best Irons For Heat Transfers & How To Use Them!
This post contains affiliate links. If you use these links to buy something, we may earn a commission, but it doesn't cost you anything. Thanks!
What is the best iron for heat transfer vinyl and other heat transfers?
Iron On heat transfers are a great way to start making custom t shirts! Most of us complete our first heat transfer using an ordinary home iron. It's super easy, and we've all got an iron already.
We're going to share everything you need to know about how to apply heat transfers with an iron, and then we'll share some of the best irons for heat transfer vinyl.
How To Apply HTV With An Iron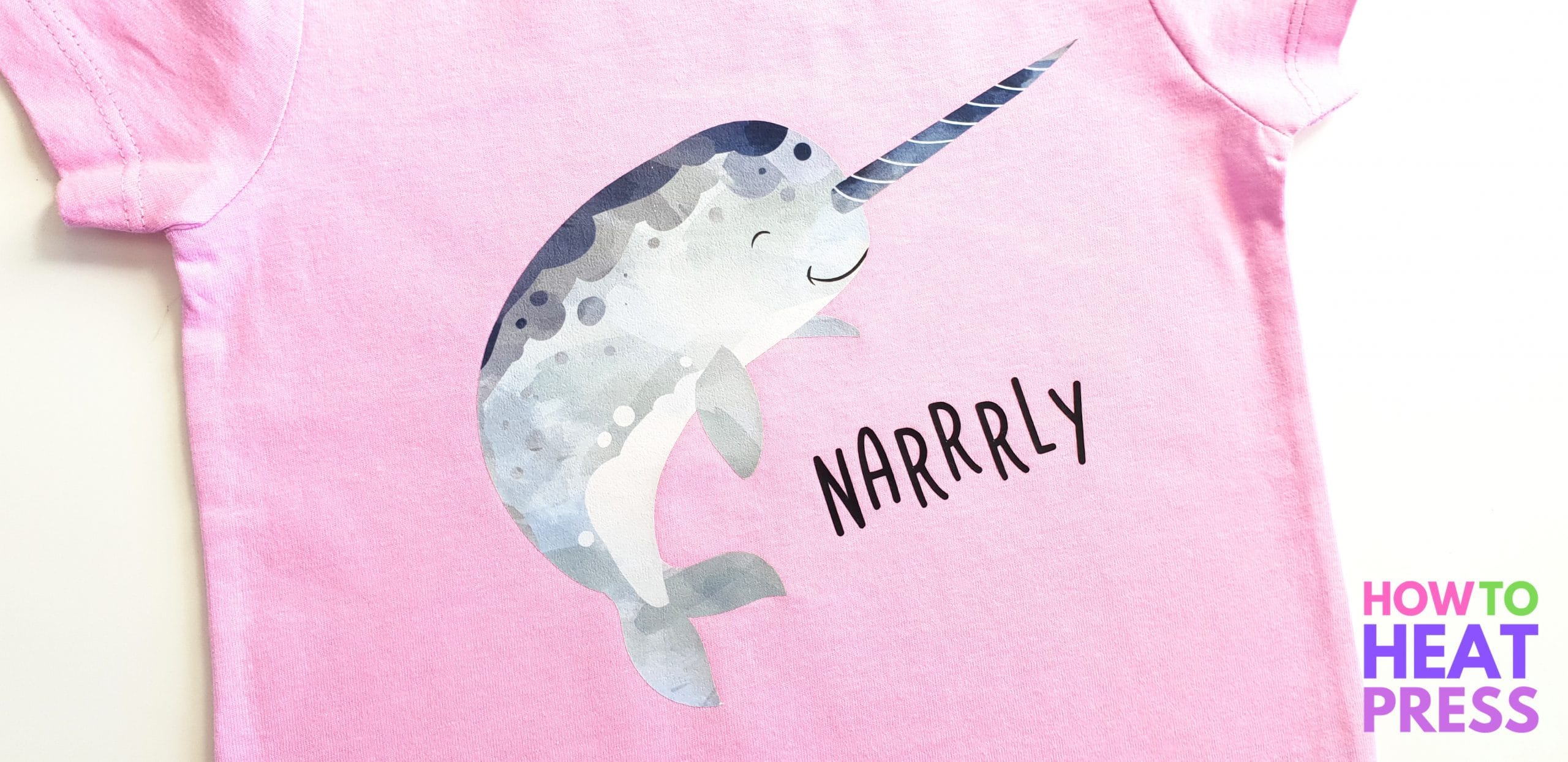 Before I get into how to apply iron on, let me share with you the different types of iron on heat transfers, and tell you a little bit about them.
Heat Transfer Vinyl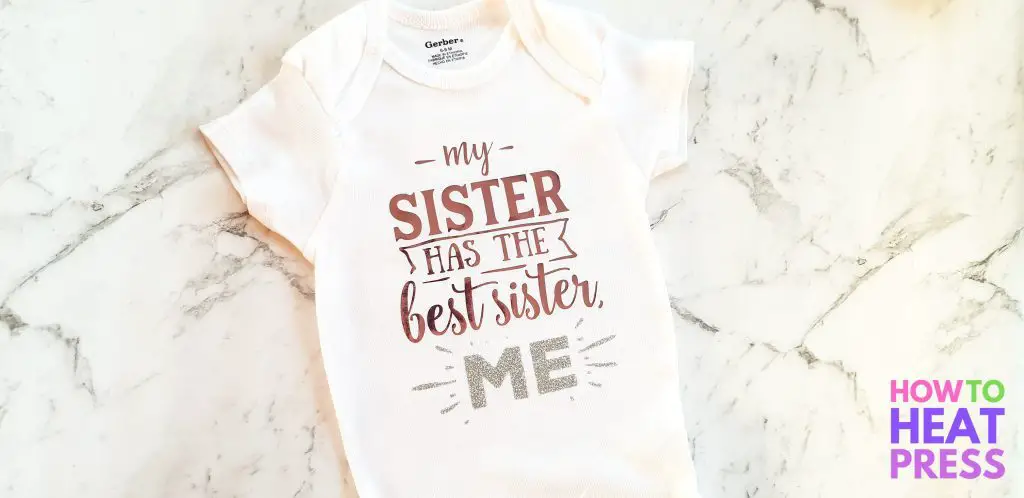 Heat transfer vinyl (HTV or iron on) is perhaps the most popular type of iron-on transfer. It can easily be pressed onto a t-shirt with an ordinary household iron, though a heat press machine is better if you are thinking of doing it more often.
Siser EasyWeed is one of the best HTVs, but there are plenty of other good options.
Here is how to apply Siser HTV with an iron:
Set your iron dial between Cotton and Linen
Position weeded HTV design on t-shirt
Cover design with parchment paper or Teflon sheet
Place on a flat, hard surface such as a wooden chopping board (ironing board not recommended)
Press iron with medium/firm pressure and hold in place; don't slide the iron around over transfer
Press each section of the design for 10-15 seconds – if you have a large transfer you might need to press it in 3 or 4 stages
If areas of the design lift after application, replace cover sheet and re-press for 5-10 seconds
Peel the carrier sheet off hot or cold (this varies on the type or brand of transfer)
See how to iron on Siser EasyWeed in the following video:
Iron On Inkjet Transfers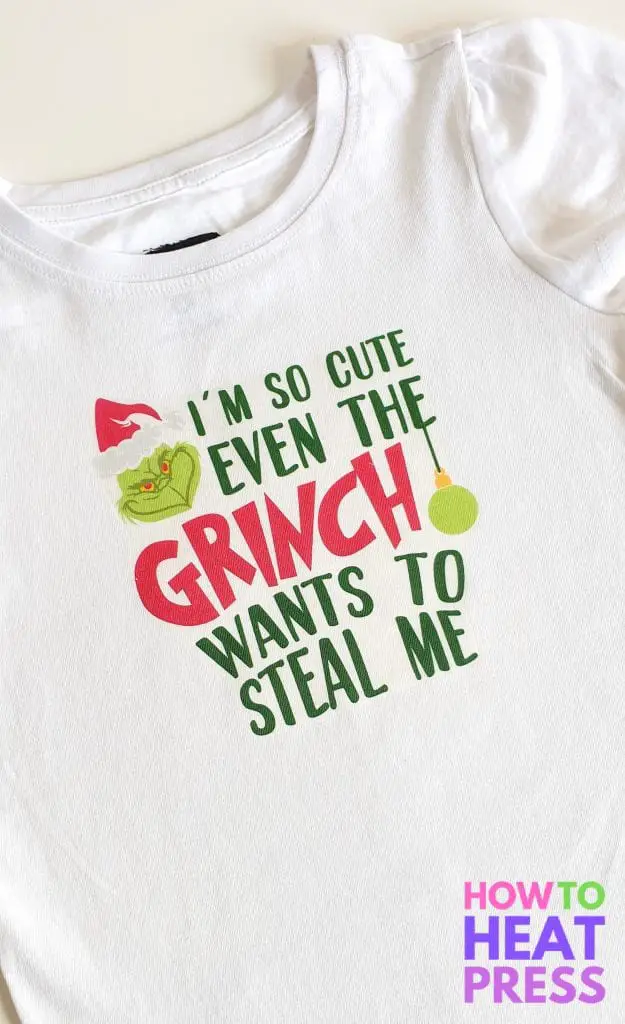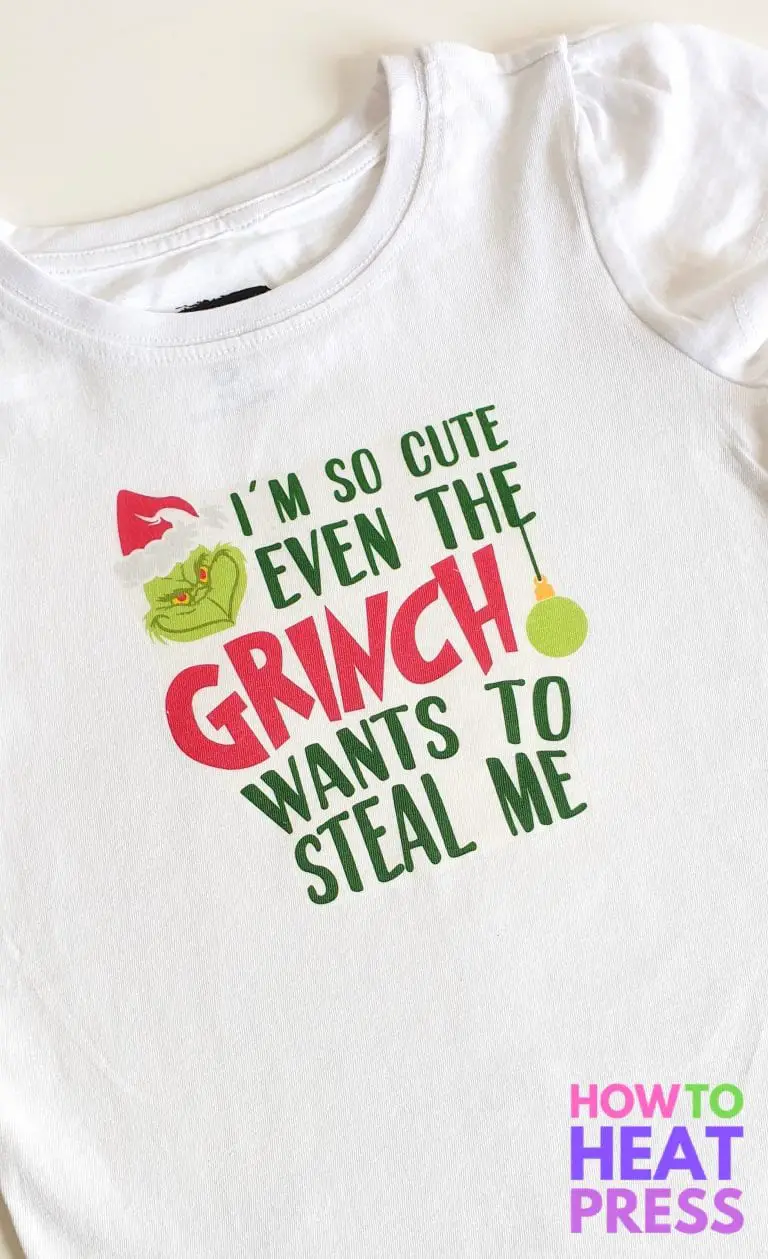 Inkjet transfers are another type of t-shirt transfer you can make with your home printer and iron. This way you can print out your favorite photos, images and designs onto transfer paper, and then apply them to your t-shirts, tote bags, or whatever else!
Avery transfer paper is one of the most popular transfer papers. It's available for use on dark garments or light garments.
Iron On Rhinestone Transfers
Rhinestone transfers are also able to be pressed with an iron – at least some of them can! These are awesome little suckers which will make your t-shirts glimmer and sparkle, and are especially cool for little girls' clothing.
You can make your own Rhinestone transfers at home using the Brother Scan N Cut – features of this machine make it a good cutting machine for making Rhinestone transfers.
Iron Pros & Cons
Here are the biggest pros and cons of using an iron vs heat press.
Iron Pros
Small, compact, and easy to store
Most people already have one
Heats up quickly
Easy to use – little to no learning curve
Much cheaper than alternatives
Iron Cons
Results may not be as good as with an EasyPress or heat press
Cannot set to exact required temperature
Do not have a countdown timer
Must manually apply pressure
Easier to burn or scorch garment with an iron
Most irons have steam holes which negatively affect pressure
So you can see, there are plenty of pros and cons for each option.
If you're just starting out and haven't even tried an iron-on transfer, give that a go first, and then consider buying a heat press. Another alternative is the Cricut EasyPress 2.
Best Iron For Heat Transfer Vinyl
The trick to finding the best iron for pressing HTV, is to find the flattest, weightiest iron with the fewest holes on the base!
You won't be using the steam feature for the transfer process, so if you're seeking an iron solely for transfers you won't need to consider an iron with that feature. Irons without the steam feature are called 'dry irons'.
Oster Heavyweight Dry Iron
The Oster Heavyweight Classic Dry Iron is the best one if you are looking for a home iron especially for heat transfers.
This is a heavy iron (weighing 4 pounds) which is great because it means you don't need to apply as much pressure yourself. A lightweight iron is no good for heat transfers.
This iron also does not have any holes or grooves in the base which means you'll be getting the best pressure without missing any spots.
The Cricut EasyPress
The Cricut EasyPress is basically an
iron, and because the small 6 x 7 inch machine costs about the same as a good dry iron, I'm adding it to the list!
The EasyPress ticks many of the boxes required for a good heat transfer, and is considered by many to be the best of both worlds… it's a little bit iron, and a little bit heat press!
There are no steam holes, you can set the temperature, set a timer and it has a large pressing area. It only really differs from a heat press in that you must manually apply pressure.
Depending on how you define it, this is by far the best iron for heat transfer vinyl, Infusible Ink, and other heat press transfers.
BLACK+DECKER Steam Iron
The BLACK+DECKER Digital Advantage Professional Steam Iron is an option if you were wanting a cheap iron for transfers that you could also use for your regular ironing (you can use the other ones as well, of course, but this is also a steam iron).
Tips For Using An Iron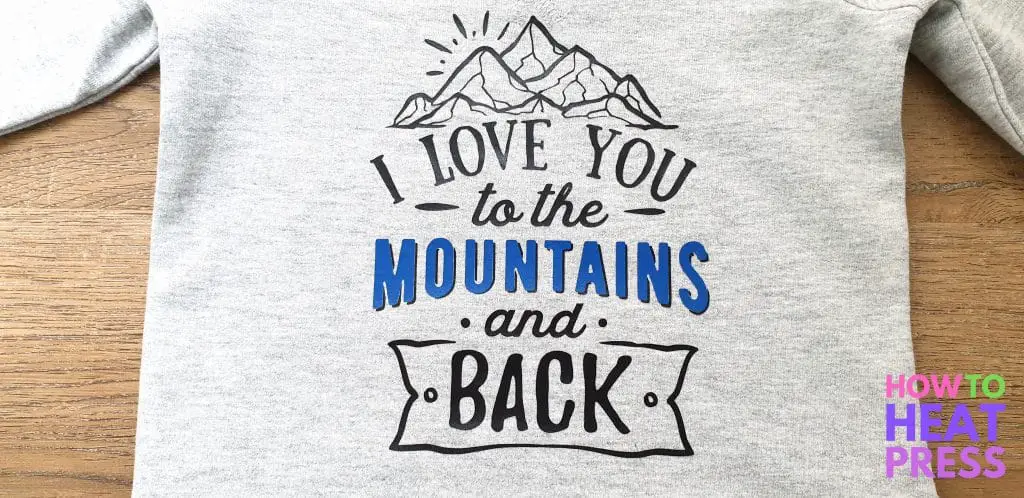 There are quite a few tips and tricks to getting the best iron-on transfer you can. Here are the ones we've discovered:
If you are using a steam iron, make sure the steam setting is off!
Set your temperature setting to between cotton and linen and test. If it does not seem to be transferring well, turn it up more towards cotton and test again. Usually cotton is the hottest setting on an iron.

Make sure the surface that you are pressing on is flat and hard. For example, don't attempt to do it on a padded ironing board, but rather a wooden surface.

A large wooden chopping board is a great surface to press on, and it will protect your table (or other surface) from any damage at the same time.

Iron your garment before you press your transfer to remove any moisture and wrinkles.

Always use a Teflon sheet (or parchment paper) when pressing your transfer to protect both your garment and your iron.

A Teflon sheet will also make it easier to run your iron over the transfer – it is easier to glide across that than the transfer backing.

If you are new to HTV or other transfers, cut a couple of pieces of vinyl (or print a small image) to test on some scrap fabric. Try to familiarize yourself with the process before doing your first real job!

When you press down, apply even pressure upon the iron – this will be easier to do if you are standing above the project and can put some weight down upon it.
Here is an infographic showing how to apply HTV with an iron:

(You are more than welcome to use this infographic on your website, but please provide a dofollow link back to this page!)
What better way is there to learn how to do this than by watching YouTube videos?!
Pressing vinyl onto a baby onesie with Bailey's Blossoms.
Another couple of creative ways to use irons for heat transfers. This video uses iron on letters and fabric paint. This cool video is from But First Coffee.
How To Clean An Iron
The same things apply to cleaning your iron, as apply to cleaning a heat press.
Irons (and heat press machines) get grubby over time, even if you haven't had an accident melting a heat transfer! They can get starchy from the fabric, or they tend to pick up other bits of grime from general use, and so it's a good idea to give them a bit of a clean every once and awhile, and there are some great products you can use to do this well.
We recommend using an iron cleaner from your local store, or see these cleaning products for sale on Amazon:
Iron On Transfer Resources
Irons are a great way to start heat pressing transfers onto t-shirts. They can make awesome additions to your own wardrobe, or even fantastic gifts for friends and family. And if you really enjoy the process, you should definitely think about upgrading to a good heat press.
How To Apply Heat Transfer Vinyl – Expressions Vinyl
5 Easy Steps To Make Your Transfers Stick – Cricut
Pin this post!
(Please note: This post contains affiliate links. Read our full disclosure policy here.)