Our Top 5 Phone Apps For T-Shirt Creators – Free Use
Everything is better with an app, and t-shirt creation is no different. We have checked out 5 great apps for you to download and try out below. We hope you find these apps useful.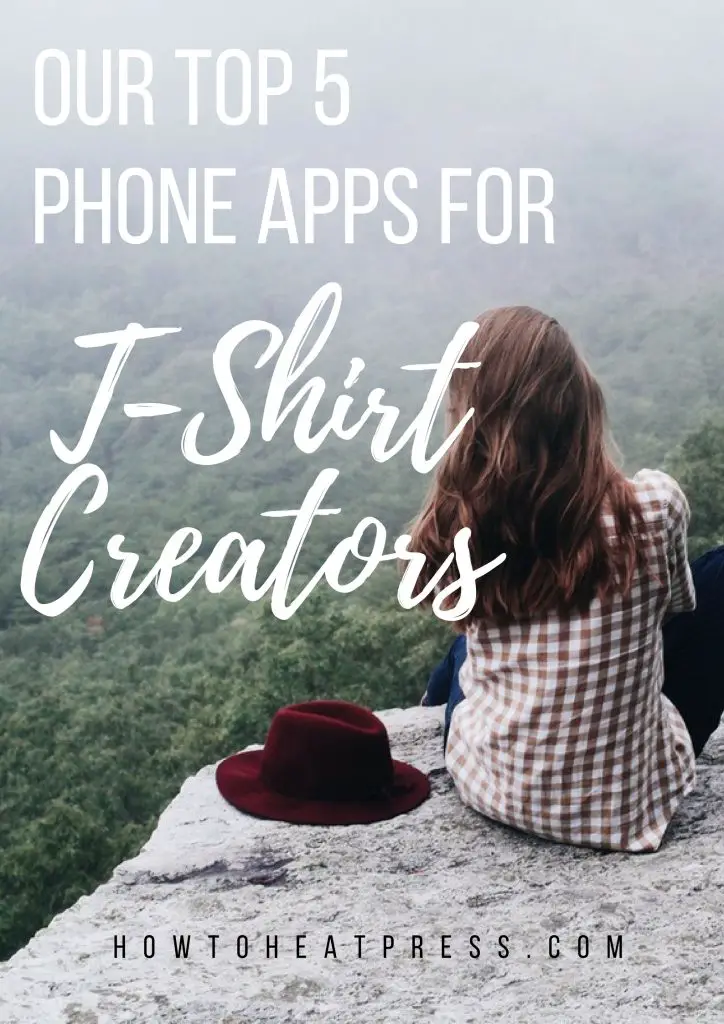 You can't be in the t shirt business and not know about t-shirtforums.com. They are the premier t-shirt community and this is their app.
To be honest, the app isn't as user friendly as the browser based site – you do not get the same information through the app as you do on the browser site. Nevertheless, it is still a great app to have ready on your mobile device so that you can easily and readily check any updates to threads you might be commenting on, or to help out others in the business with new questions.
You are able to see any unread posts in the forum, and you can view all posts in the forum or simply those you have participated in.
You can also:
View vendors
Private message other users
Update your profile
Search information in past discussions
Enter different categories within the forum
Read industry news and articles
Download the app and test it out. If you're like me you'll continue to mainly view and participate in the forum from a desktop or laptop computer, while every now and again checking up in things through the app.
The iPhone version of the app is currently indisposed, but in the meantime you are able to access T-shirt Forums through the Tapatalk App.
Here are the Android & iPhone app links.
#2 T-Shirt Design – Snaptee
Snaptee is an app through which you can design, order, make, sell and ship your garments. They are similar to other t-shirt fulfillment companies like Represent and Printful. Printful and Represent, although great companies, do not at this stage have mobile apps, so are not represented here.
Snaptee's App is attractive, easy to use, and well reviewed by users.
Here are the Android & iPhone app links.
The Siser App contains lists of the different Siser Vinyls they supply, along with the varying colors.
You are also able to:
Click through to all of the Siser produced YouTube videos

View an image gallery with design ideas

Read testimonials

Connect with Siser on social media
It does not cost you anything to try it out, so search for Siser in your app store and download it to give it a go.
Here are the Android & iPhone app links.
The Cricut Design Space App is for use with Cricut cutting machines. We have reviewed the Cricut Explore Air 2 machine here.
Within the app you can view thousands of designs to cut with the machine. If you have a bluetooth enabled Cricut you are able to do this wirelessly.
Features of the app include:
Instructions and tutorials for use
Access to all of your designs in the Cloud
Peruse thousands of other designs for you to cut and create
Wireless bluetooth control of your Cricut machine (older styles will need a bluetooth adaptor)
Here are the Android (Beta) & iPhone app links.
The Silhouette Studio Mobile app is for creating designs and cutting them with your Silhouette CAMEO, Curio and Portrait cutters. It includes design and text tools in order for you to create your own designs for cutting.
The Silhouette Cloud grants you access to your Silhouette Library from any mobile device. The app is intuitive and will not take you long to get going. Learning how to use it is a breeze.
Features of the app include:
Two screen access to the Silhouette Design Store downloads

On-screen editing

Creating shapes and adding text

Two finger pinch to zoom and pan the work area

Ability to retrieve designs from your own personal Cloud Library

Save designs as studio files

Change media, mat and cutter settings

Undo and redo elements of a design
All in all this app makes using Silhouette cutters an easier and better experience for those who love their mobiles!
Here are the Android & iPhone app links.
So that's all we've got for today, but please comment and link to any other helpful apps you've come across for use in t-shirt creation in the comments section below. hat have your experiences been like using the apps we've looked at here? 
(Please note: This post contains affiliate links. Read our full disclosure policy here.)