Starbucks Tumbler Project & Where To Find Blank Tumblers!
This post contains affiliate links. If you use these links to buy something, we may earn a commission, but it doesn't cost you anything. Thanks!
How To Personalize A Starbucks Tumbler for your next vinyl project!
Recently I picked up a cute Fall themed Starbucks tumbler which I've decided to personalize as a gift for my niece (who has just discovered Starbucks)! I'll share the whole process with you in this post, and then I'll show you where you can buy blank Starbucks Tumblers online!
Cricut Starbucks Tumbler Project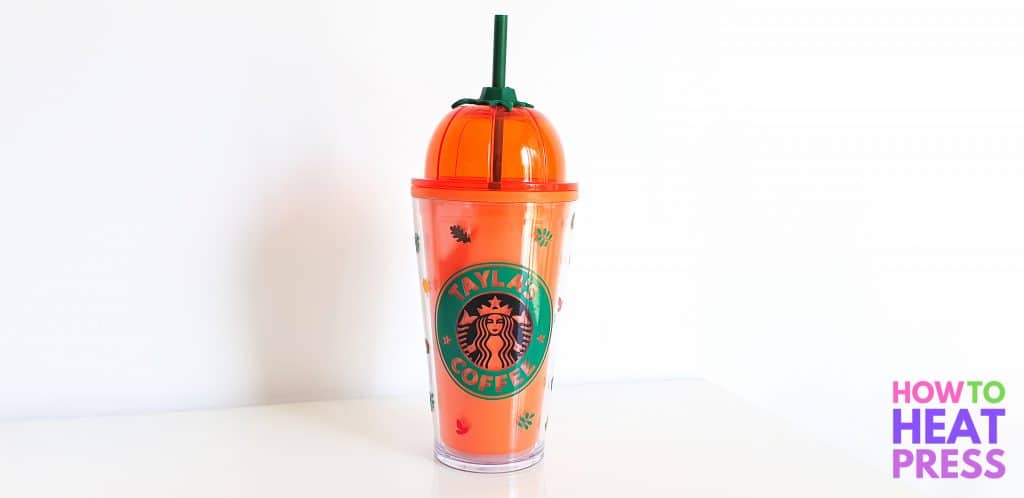 Materials Needed:
Here's the blank Starbucks tumbler I picked up for this project…so cute!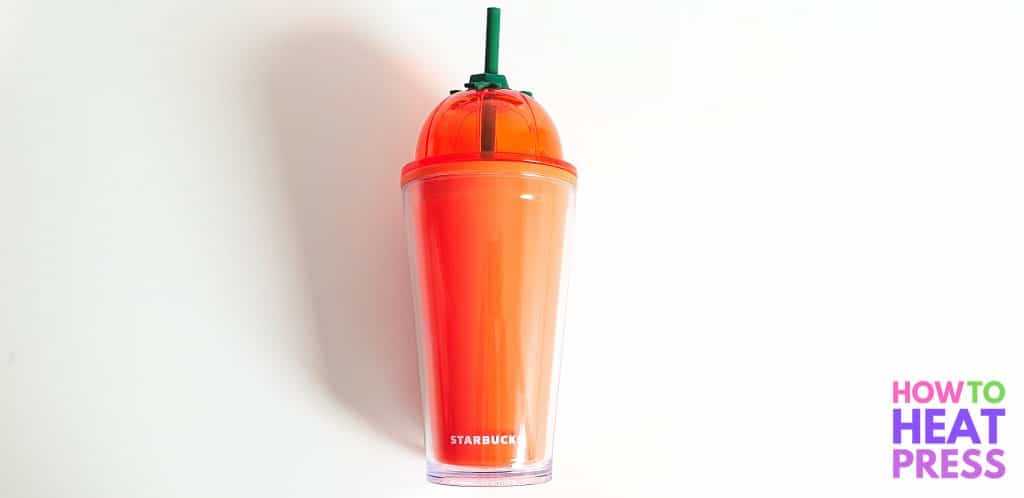 1. Starbucks Font & SVG
First, I needed to work out what font the Starbucks logo is. Once I know what font it is, I will be able to add a name to the logo which perfectly matches the word 'coffee'.
I used Font Squirrel's Font Identifier to do this. I just uploaded an image of the Starbucks font, and the Font Identifier matched it with a font that I could download for free.
I downloaded the font Santana-Black Regular font and installed it onto my computer.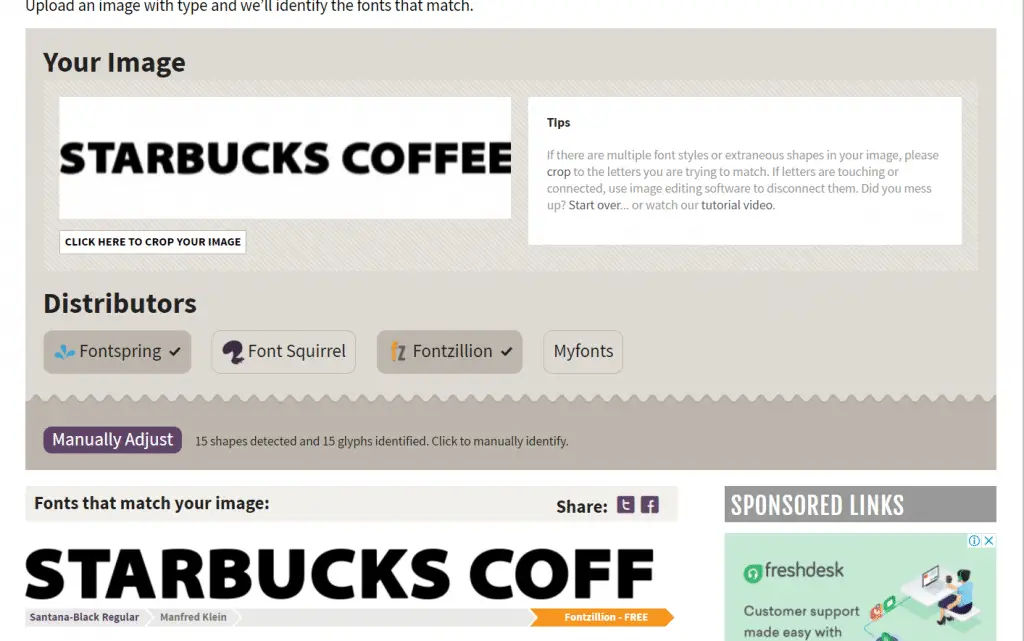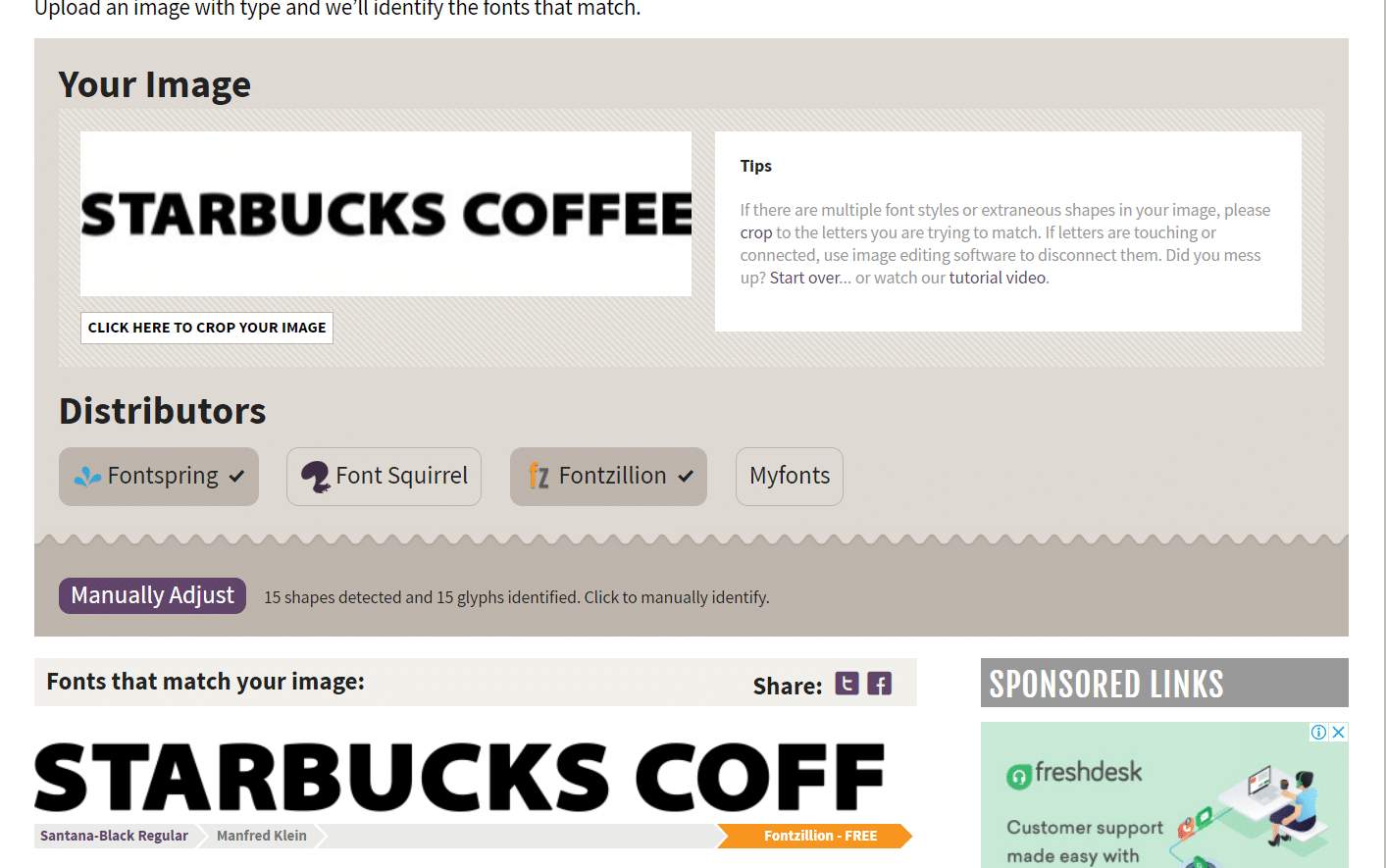 Here's how to make a personalized Starbucks logo:
Upload the Starbucks logo SVG to Cricut Design Space
Insert the logo into a new project
Decide what size you'd like your logo to be (mine is 3 inches wide)
Click 'text' and type the name you'd like on your logo
Change the font to Santana-Black Regular (should appear in DS if you've installed the font onto your computer, though you may need to sign out and back into DS for it to appear. See more info about installing fonts here
Use the curve feature to curve your name (if this doesn't work well you can also click 'advanced' and 'ungroup to letters' to rotate each letter individually
Once your name is perfectly positioned on the logo, select both the name and the logo and click slice
Delete any extra sliced pieces and you are left with your own personalized logo!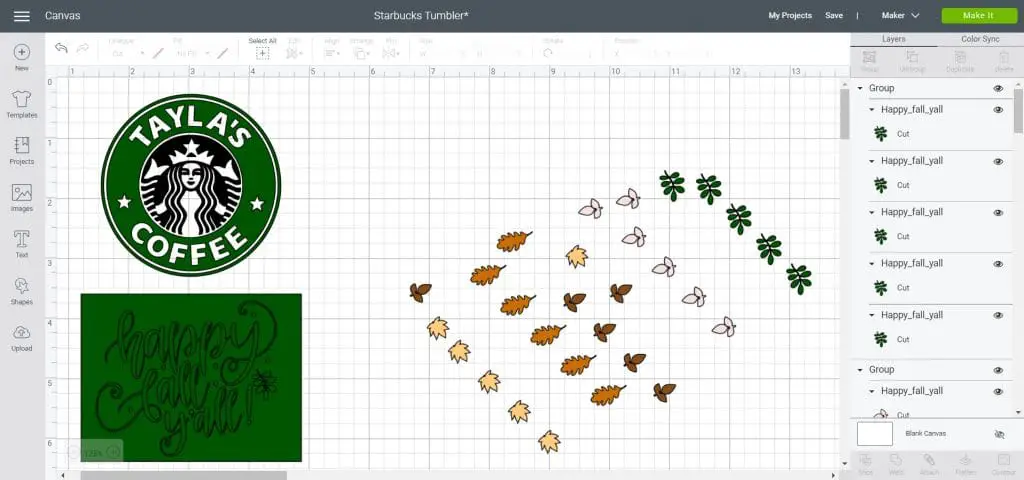 I also added the 'Happy Fall Y'all' SVG into my project, which I will put on the back of the tumbler.
I also made this design 3 inches wide and added a weeding box around it to make weeding easier (more weeding tips here). I duplicated the leaves from the Happy Fall Y'all design a few more times so that I could cover the tumbler with them.
Now I'm all done designing and I can continue on to the mat preview. Here you should check that everything is showing up correctly. You don't need to mirror your mats if you are using adhesive vinyl.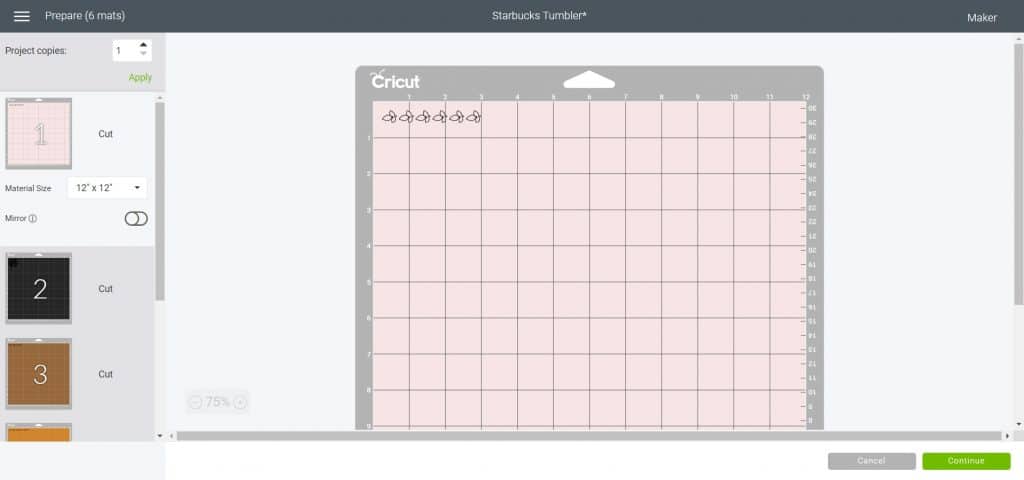 2. Cut Out Your Designs
For the Explore Air 2: Set the dial to 'Vinyl'.
For the Maker: Choose 'Vinyl' from the material settings in Design Space.
Place vinyl shiny side facing up (backing paper underneath) on your green StandardGrip mat.
3. Weed Your Designs
After everything is cut out you need to remove all the excess vinyl, so that only your designs remain.
As a lot of the pieces in my design were very small (especially the hand-lettering), I decided to reverse weed most things. Reverse weeding can be a life saver for intricate designs!
Here's a short explanation of how to reverse weed:
Place transfer tape over top of your vinyl design
Peel away vinyl backing paper from the back
Remove the excess vinyl (you are now weeding on the transfer tape instead of the vinyl backing paper)
See our tutorial on reverse weeding for a fuller explanation.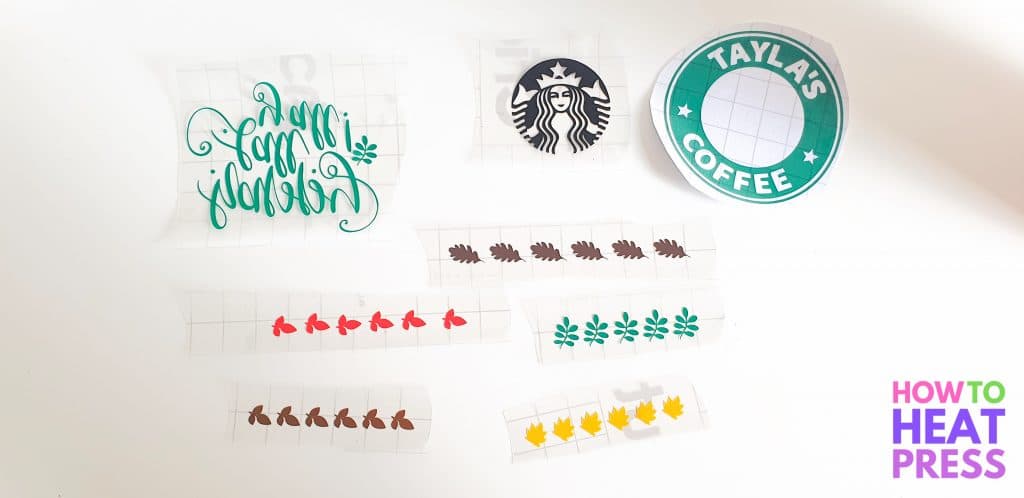 I will separate all the different types of leaves and scatter them around the tumbler.
4. Apply Vinyl Designs To Tumbler
Now you can start applying your design onto your tumbler.
Here's a few tips for applying the vinyl:
Make sure the surface is clean – prep it with some rubbing alcohol
Press down along the center and work from the center out towards each side
Use a squeegee to burnish your design after it has been applied
If there are any bubbles you can cut these with an exacto knife and release the air
Hardest part done…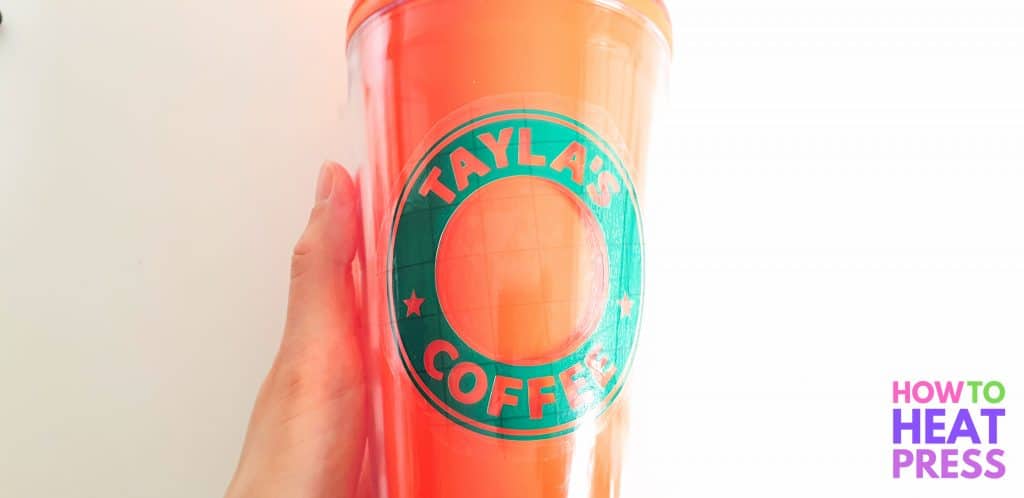 All done. Perfect for Fall!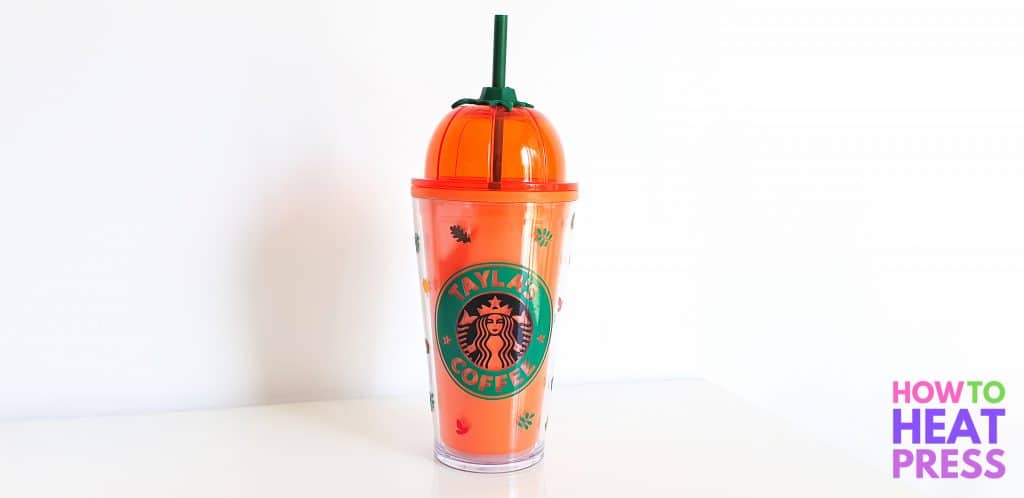 Whooops, I lost her nose!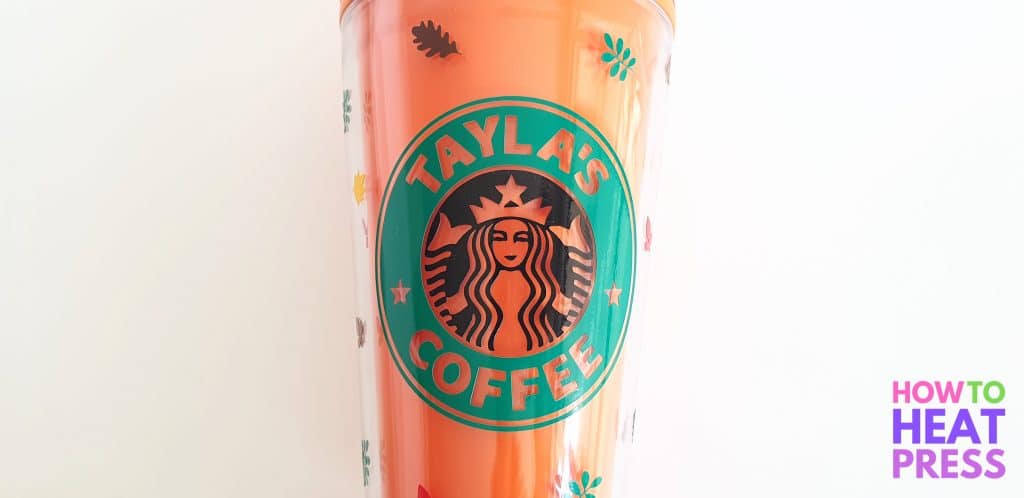 Check out these tips on how to apply vinyl to a curved surface – there are a few tricks to make it a bit easier! It's certainly different to applying vinyl on a flat surface.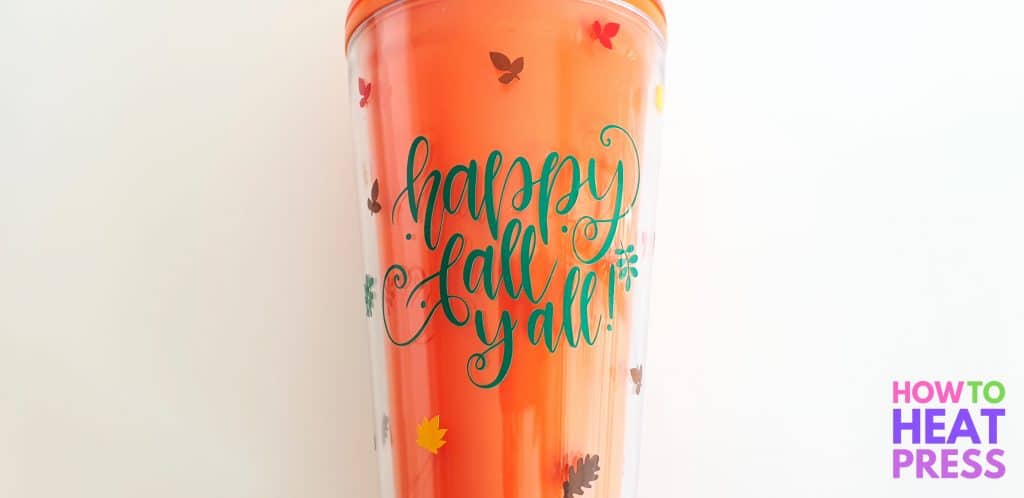 The pumpkin shaped lid is so cute!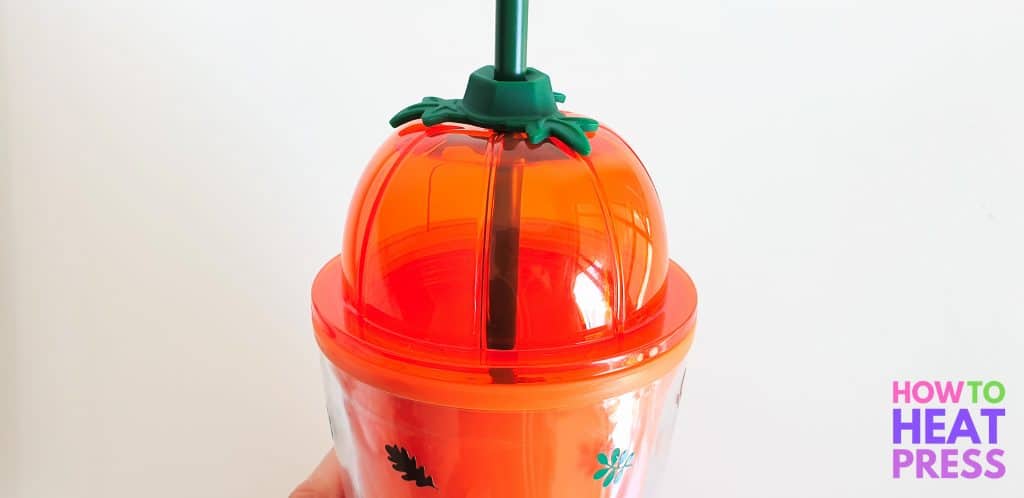 Let me know what you think in the comments at the end!
Now we'll take a look at where you can find blank Starbucks Tumblers online.
Blank Starbucks Tumblers
These blank tumblers range from cheaper plastic options, to the more pricey models such as the Starbucks Gold Swarovski Tumbler (with wood box none the less).
The best place to buy blank tumblers is here on Amazon (in my opinion). And the best spot to pick up an already customized Starbucks Tumbler is here on Etsy.
Starbucks Stainless Steel Tumbler
A stainless steel tumbler is a great candidate for personalization and customization 🙂
Here are some of the best picks we found for you to check out!
This 24 ounce stainless steel tumbler comes in matte black. It's double walled, with a plastic lid and comes with a straw. A stylish option!
Another 24 ounce tumbler with the Silver Siren image on the side. Perfect as is, or add a permanent vinyl decal!
This is a Starbucks Coffee Tumbler with a difference – the Pikes Place tumbler, remembering where the first Starbucks store was located.
This is a 16 ounce tumbler, for those wanting a smaller stainless steel option. It has a flip locking lip for keeping everything in!
Starbucks Tumbler With Straw
This Starbucks Tumbler with straw is one of the most popular choices out there. It's cheap, simple, and awesome! Perfect for a vinyl project.
This 24 ounce Starbucks Siren Tumbler with straw is in mocha swirl color! While it has a Siren design already, it can be further customized.
An alternative to the Starbucks brand tumblers, these are quite a bit cheaper and also come with straws. Made of double plastic and totally re-usable!
This plastic tumbler could have vinyl applied below and above the sleeve, but the textured grip would not be suitable for personalizing!
Glass Tumbler
A super cool glass Starbucks Tumbler! It's so nice, would you want to apply adhesive vinyl to it as well…?
This glass tumbler could have vinyl applied below the sleeve, but as the sleeve is made of silicon, it's not a good idea to customize that area.
Etsy Tumblers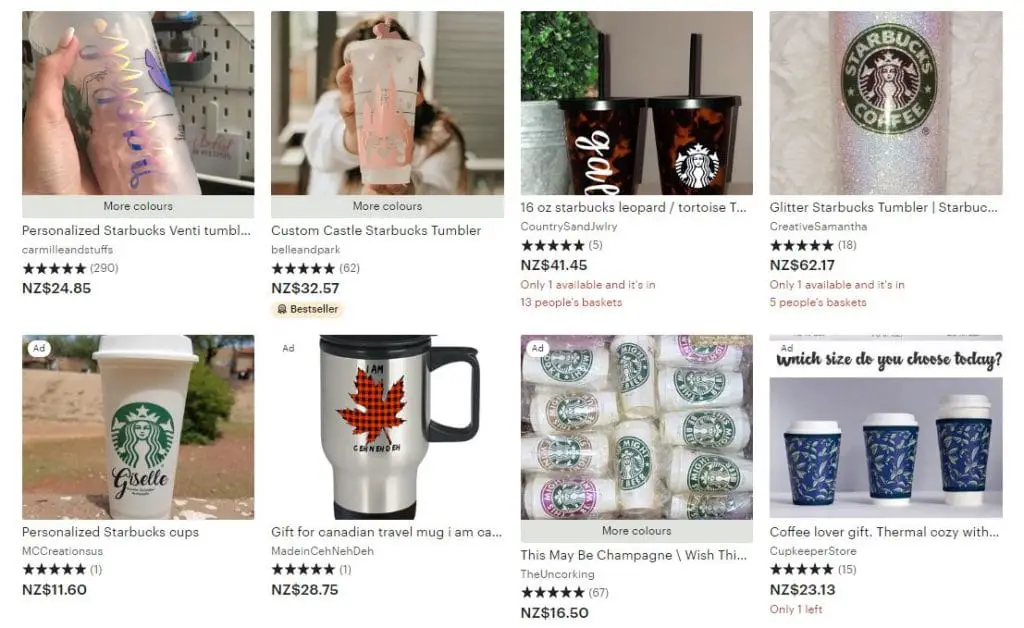 If you just want someone else to make a custom Starbucks Tumbler for you, you have to check out Etsy!
Etsy has the most incredible range of options available, with tumblers in all colors and sizes, with everything on them from vinyl, to glitter, to Swarovski crystals!
Thanks for reading – please leave any comments or questions below 🙂
(Please note: This post contains affiliate links. Read our full disclosure policy here.)