Sublimation Designs – Where To Find Them & What To Use!
This post contains affiliate links. If you use these links to buy something, we may earn a commission, but it doesn't cost you anything. Thanks!
Where can you find the best sublimation designs?
If you don't have the time, desire, or skill-set to design your own sublimation files, here are some of the best sites for buying them – along with some freebies!
If you would rather buy 'ready to press' pre-printed sublimation transfers, check out the range over at My Vinyl Direct!
Sublimation Designs For Sale
The exact type of file that you should use for sublimation printing will depend on:
the design software you are using
the sublimation printer brand
your file preference
However, most sublimation printers and programs will support PNG files for sublimation transfer designs. Most files online will be sold as PNG files.
Here are some of the best sites for getting design files for sublimation!
1. Design Bundles Sublimation Designs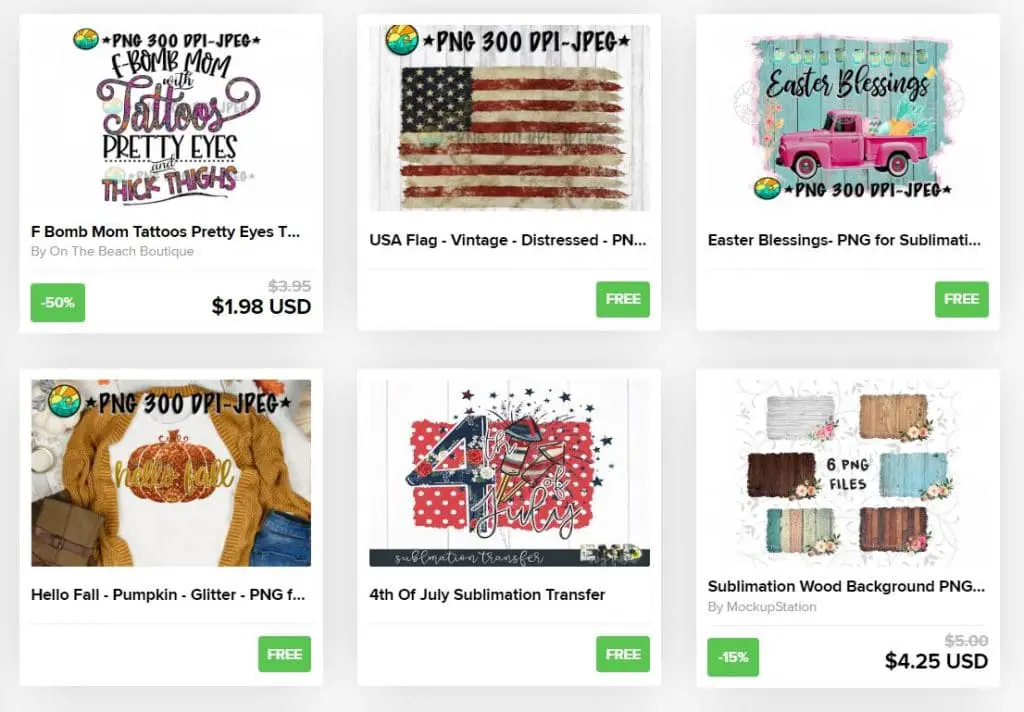 You have got to check out Design Bundles first!
Not only do they have a range of FREE sublimation designs, but their large selection of sublimation designs for sale are very affordable. What's more, whether free or paid, they come with a commercial use license!
As you'll discover, they have:
seasonal & occasional designs
free sublimation files
templates for sublimation mock ups
The freebie offers don't always stay free, so download them while you can!
2. Creative Fabrica Sublimation Files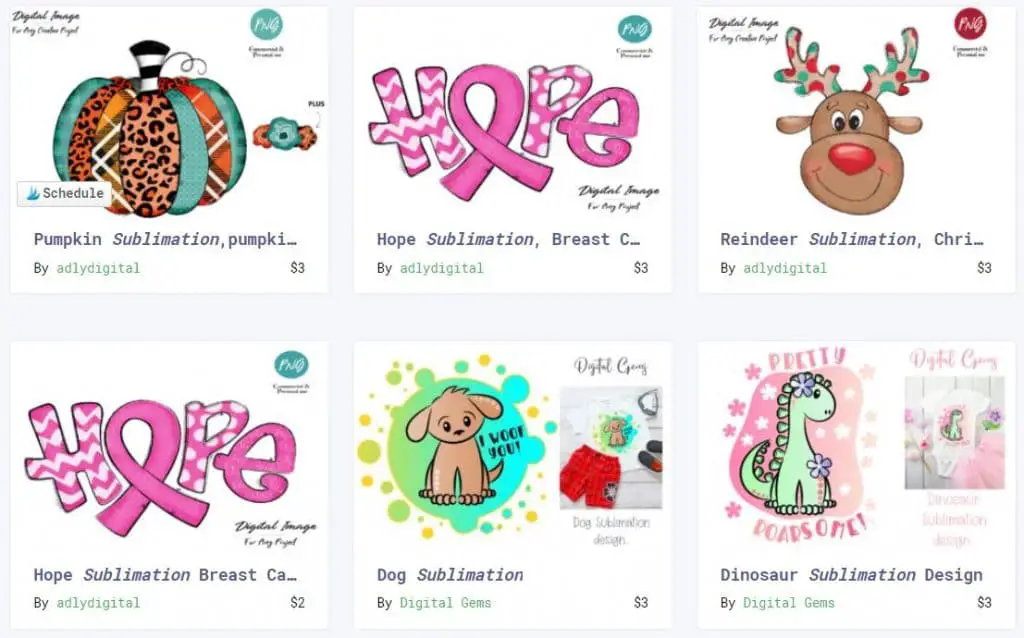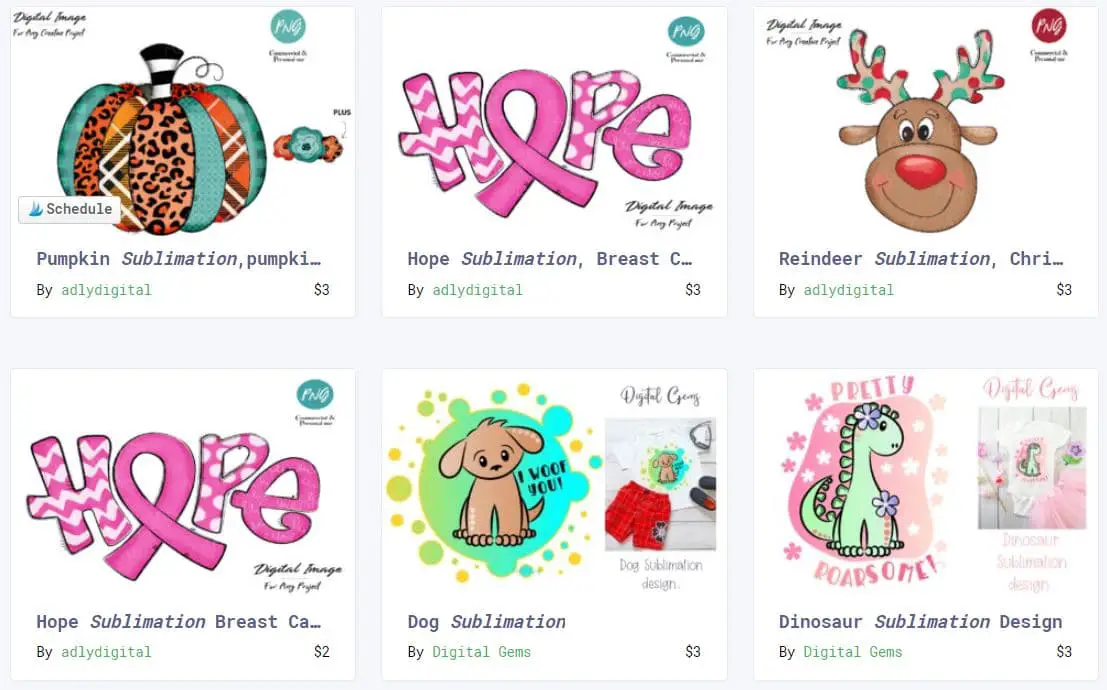 Creative Fabrica has a wide range of sublimation designs for download, as well as templates for mock ups (mugs, pillows, tees, etc).
Their high definition designs can be used on mens, womens, and childrens tees – including designs for baby onesies.
Of course, mug sublimation is another popular application, and there are plenty of designs for this as well.
3. Hungry Jpeg Designs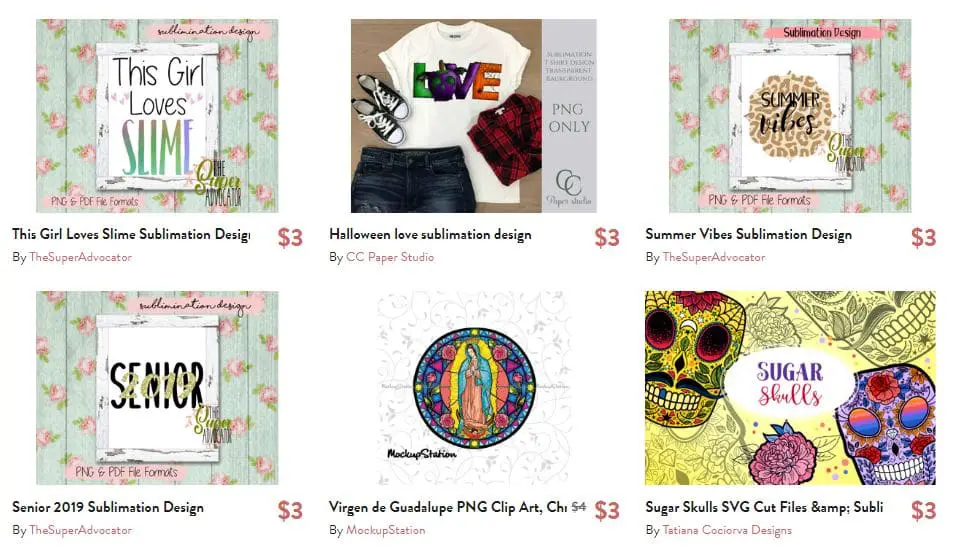 The Hungry Jpeg also offers hundreds of vibrant designs for sublimation – all at affordable prices with commercial licences.
Find text designs, text and image files, designs for mugs and shirts, and a whole lot more!
4. So Fontsy Sublimation Files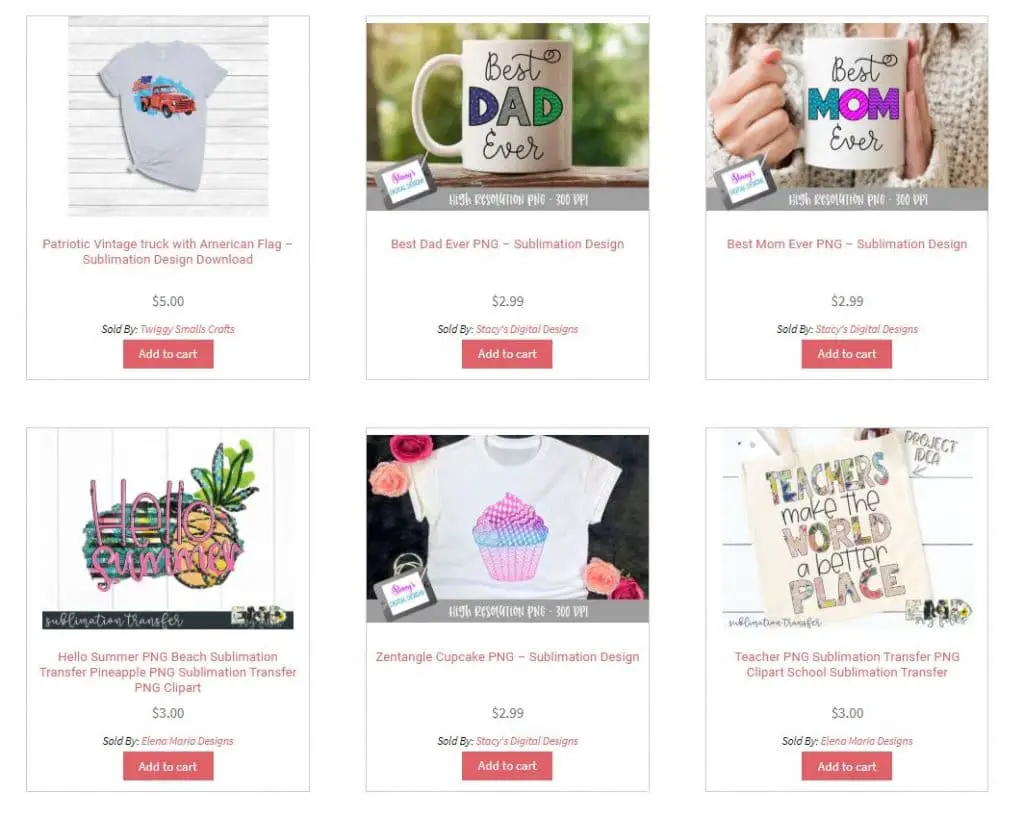 So Fontsy is another good spot to pick up sublimation images for mugs, tees, and other sublimation blanks.
They've got a great range of Christmas, Halloween, fall sublimation designs, as well as options for giftware, and other seasonal and occasional designs.
5. Etsy Designs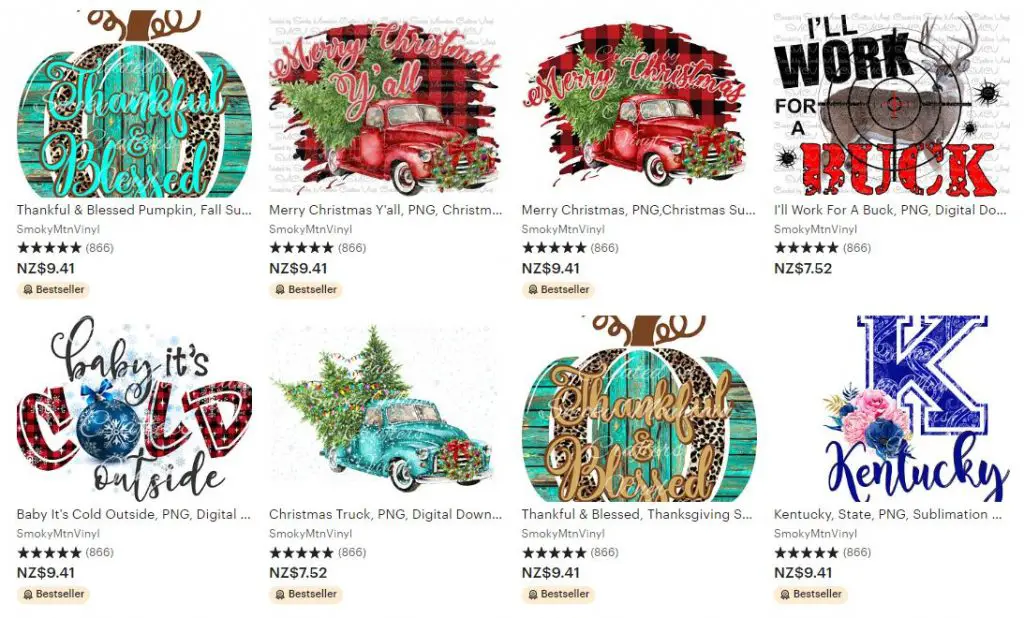 And last but not least, if you're not designing your own sublimation transfers, check out the selection on Etsy.
As with the other sites listed, Etsy has a huge range of designs for every holiday, season, or special occasion. Making a mug for moms or dads? A t shirt for girls? A Kentucky State design? It's all there!
Free Sublimation Designs
As far as we've been able to find, the best free sublimation files can be found on Design Bundles – such as the design pictured above.
The other sites listed above will also have sublimation freebies from time to time. For a more extensive range, check out all of these free cut files for t shirts, and let us know in the comments below where you find them!
Thanks for visiting!
(Please note: This post contains affiliate links. Read our full disclosure policy here.)