T Shirt Packaging Ideas For Home Businesses
This post contains affiliate links. If you use these links to buy something, we may earn a commission, but it doesn't cost you anything. Thanks!
Want to know how to best package t-shirts?
I hope you're here because you've begun selling your very own products to customers online?! Whether you've got an Etsy Store, or other print on demand store, your own website, selling through Facebook, or simply by word of mouth, it's so exciting to see those first orders coming in, isn't it!?
T Shirt Packaging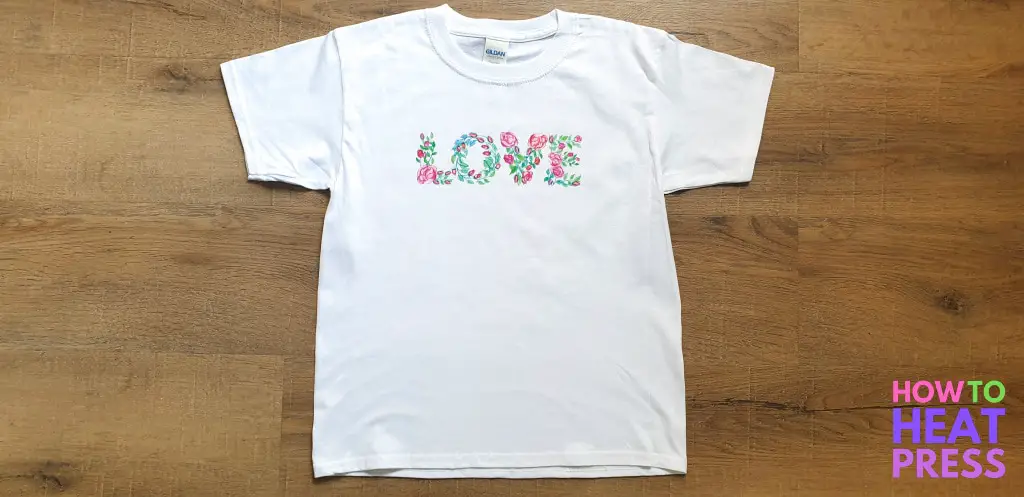 Once the orders start coming in, one of the things you must think about and organize is how to package and send your products to the customer. You might be tempted to think it's not important, that it's the product inside that counts, right?
Not right!
You'll never be as big as Apple with that attitude! Steve Jobs was famous for his obsession over Apple product packaging. Apple even has a secret division of the company devoted just to opening boxes and perfecting the customer's experience from the first initial contact – because it does matter!
With our packaging budget, we might not be able to generate quite the same user experience as Apple has with their customers, but we can start taking steps in the right direction – that's what this article is about.
We want to give you some cheap packaging ideas for your t-shirts: affordable but beautiful packaging for women, and some more masculine ideas for the menswear items you're posting.
Here are a few easy and cheap ways to pack t-shirts for mailing out to customers.
Even a small amount of effort can go a long way and give a great impression. This might be as simple as using colorful, printed poly mailers. It might include adding an attractive business card. You might use some tissue paper.
It will depend on the demographic which you're selling to – men, women, young and old all tend to have different preferences in packaging. Floral mailers, for example, are probably best suited to females!
T Shirt Packaging For Women
Here are some vibrant poly wrappers for sale on Amazon that your customers will love! Most of these come in packs of 100 and work out costing between 10 and 15 cents each. Many of these designs are available in different sizes, such as 10×13 or 6×9, for example.
Colorful 10×13 Pineapple Designer Poly Mailers 
Stunning 10×13 Blue Paisley Poly Mailers
Cute 10×13 Bunnies Hare Poly Mailers 

10×13 Blue & Green Peacock Designer Bubble Poly Mailers
10×13 Summer Fruits Designer Poly Mailers 
And many of these poly mailer sellers have many other designs for you to choose from. Some of them are so cute! The beautiful designs and vibrant colors will make a huge impression on your buyers.
T-Shirt Packaging For Men
Poly mailers for men are a bit scarcer, but there are a few out there – have a look at these:
Colorful 10×13 Fire-water Designer Shipping Envelopes 
Patriotic 10×13 Red, White, & Blue Stars and Stripes Designer Poly Mailers 
10×13 Geometric Print Colored Shipping Envelopes 
It is a good idea to keep in mind how protected your product will be during shipping as well. It might get beat up a bit by couriers. Either the interior or exterior packaging should be in bubble wrap for extra protection. Many of the above poly mailers are available in bubble packaging as well, you just need to follow the links to the sellers and view the rest of their selection.
Tissue Paper & Twine Packaging
Another way you might like to package your parcels is with tissue paper and twine. This is another way to add value to your product and create a better experience for your customer.
Twine Packing Rope String for DIY Crafts 
200-Feet 6-Strand Fine Hemp Cord Bright 
Basic Solid White Bulk Tissue Paper 15 x 20 
Acid Free Tissue Paper – 100 Sheets 15 x 20 
Packaging Final Touches
Depending on your choice of poly mailer you may not need to add thank you stickers. However, if you do go with a plain clear shipping bag, a 'Thank You' sticker will make it look very tasteful indeed.
Gold Heart Shape Foil Sticker Labels 
Heart Shape Kraft Paper Thank You Adhesive Label 
Round Thank You Sticker Labels with Red Hearts 
Add A Business Card
Another small added touch is to put a business card (or business magnet!) into the bag with the t-shirt. Doing this will emphasize where the product has come from, and your customer might see it over and over again in their home for a long time to come, reminding them of your business.
So there are a few examples of basic things you can do to make your t-shirt packaging a bit nicer.
Go the extra mile and do as much as you can, all the while keeping your eyes and ears open for ways to improve. You'll be as big as Apple in no time!
(Please note: This post contains affiliate links. Read our full disclosure policy here.)