11 Best Websites With Free SVG Cut Files
Are you, like me, always on the hunt for free SVG files?
Well you're in luck today! In this post I'm sharing eleven of my favourite websites with free SVGS! Many of these websites have hundreds of free designs available for download in multiple formats. Some of the sites also have designs available for purchase as well.
Free SVG Files For Cricut And Silhouette
I hope these sites inspire you to start creating. I'm sure you will find designs that you can make wonderful projects with. You can use these SVG files for Cricut and Silhouette cutting machines. You can use them with any cutting machine really!

#1 Lovesvg.com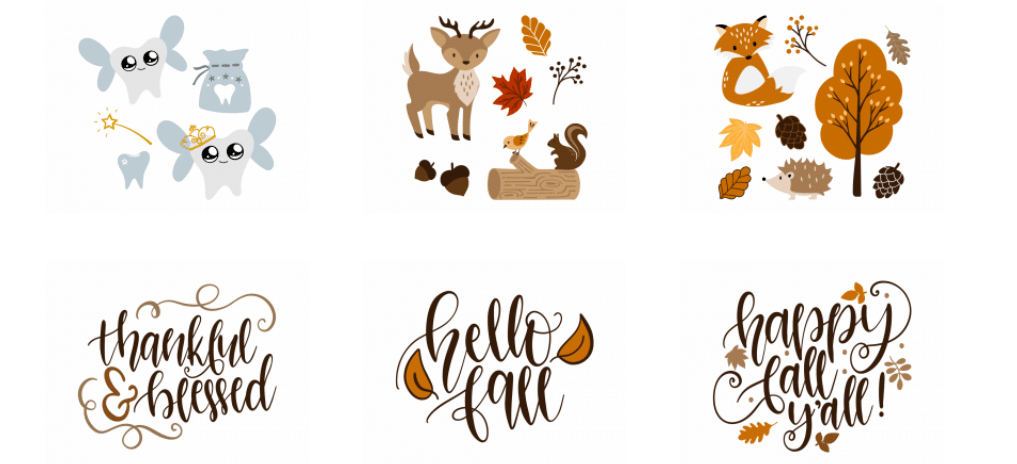 First up we've got lovesvg.com which is in my opinion, the best website ever to get free SVG's! They have hundreds and hundreds of custom designs on their site including quotes, maps and images. They also have many seasonal designs too so let your imagination run wild! You can access their free cut files here. Be sure to check out their free font and deal freebies too!
READ: What Are The Best Heat Press Machines For Beginners?
#2 Svgcuts.com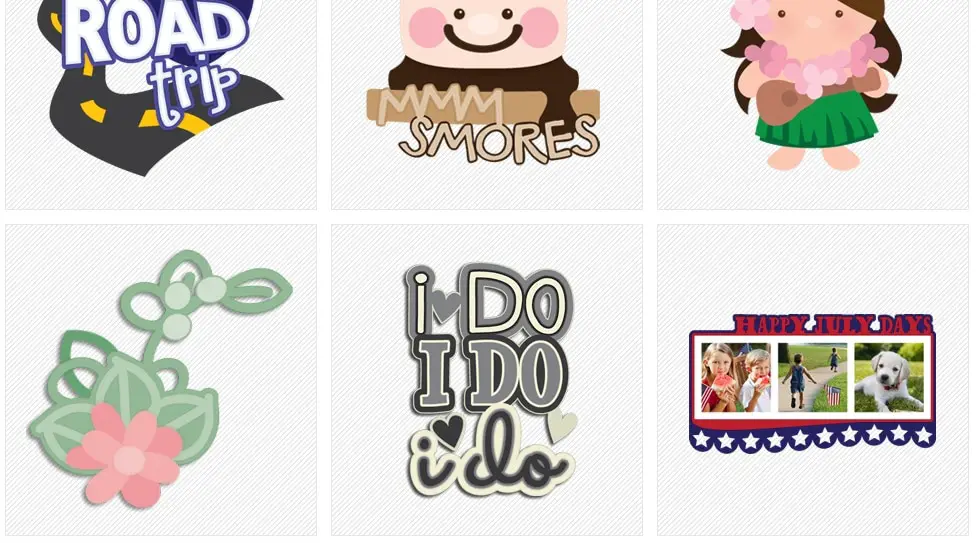 Next up, in position number 2, is svgcuts.com. Click on the Free Designs tab at the top of the page. They have many different designs that can be used on a variety of projects. If you'd like to use these designs commercially, you can fill in their commercial use form and wait to be approved. Make sure you also check out their Idea Gallery for some inspiration on what projects to make.
#3 Printablecuttablecreatables.com
Next up is printablecuttablecreatables.com. They have over 100 free designs available for download. You can view their freebies here. This website is another great resource for those who want to create on a budget, and their designs are awesome. For license information, see this page.
READ: The Cricut Easy Press – 35 Pros And Cons
#4 Freesvgimages.com

Freesvgimages.com is another of our favorite websites to get hundreds of free SVG files. They have so many cool quotes you can download in SVG, PNG and EPS formats. Many of these designs would be perfect for use on t-shirts, tote bags and so on! There's no excuse not to craft when you can get so many amazing free resources online like this!
#5 Thecraftchop.com
Wouldn't the tribal fox design above look awesome on a t-shirt? I think it would! It's one of my favorite designs from the website thecraftchop.com and it's free to download along with many other SVG cut files. And I recently completed this simple zebra striped heart design on a tee for my daughter – I posted about it here on hometalk.com.
#6 Little Big Crafter

Littlebigcrafter.com has free designs available in SVG, PNG, EPS and DXF formats with free lifetime commercial use (make sure you still check the license of your particular design). Here are their freebies, along with many free fonts. They have cheap SVG files you can buy, so take a look at them too.
#7 Kimberdawnco.com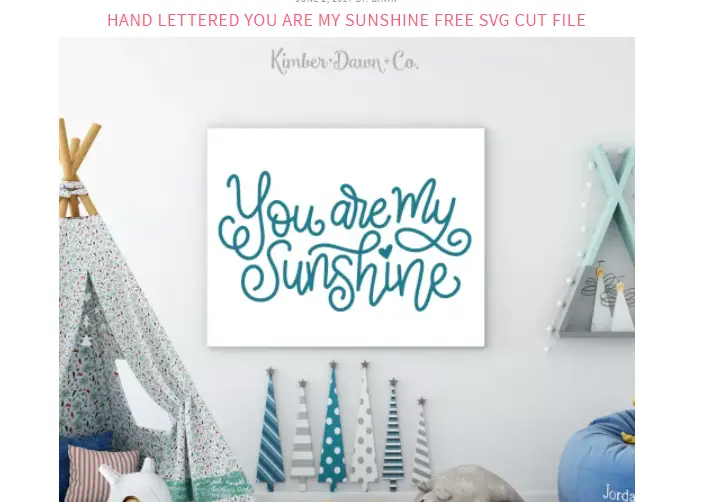 Kimberdawnco.com is another awesome place to get free beautiful hand lettered designs. Check out their free cut files here. The image above shows one of my favorite designs they have available for download. What's cool about this website, is that they not only give out the free cut files, but they often give multiple examples of how you could use the design, whether on mugs, canvas, clothing etc. I always love new ideas for projects and their designs are so beautifully presented, as you can see by the example above.
READ: The 7 Best Free Font Websites
#8 Craftbundles.com

Craftbundles.com is another great source to get free designs from. They have some really pretty free designs as well as huge craft bundles you can purchase. See their freebies here with several different format options. What's awesome is that all their freebies come with a full commercial license!
#9  Lovepapercrafts.com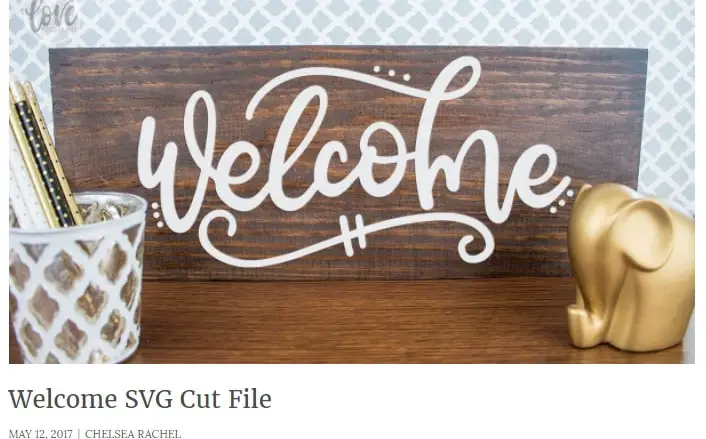 How pretty is this wooden welcome sign in the image above? This is one example of the kind of awesome hand lettered designs you can download for free at lovepapercrafts.com. There are also cool ideas for how to use the designs. You can find all the SVG freebies by clicking here (and I also really love the free printables!!). There's also some really cute designs in the Love Paper Crafts Etsy store.
READ: The Cricut Explore Air 2 – 25 Tips And Tricks
#10 Heyletsmakestuff.com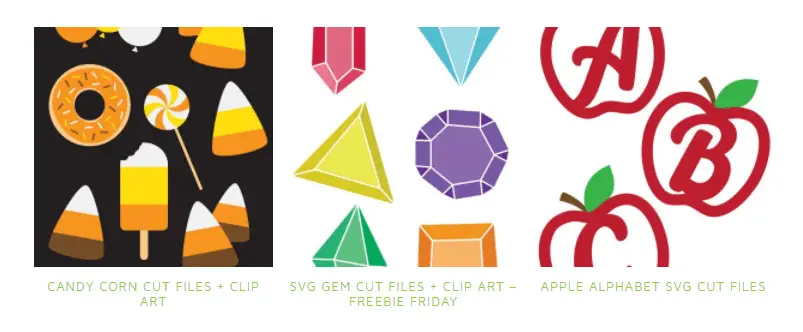 Here's another great website to get some cute SVG cut files from – heyletsmakestuff.com. Cori (the author) does a Freebie Friday each week with cut files and clip art you can download. There are also awesome DIY project ideas on her website for all different occasions (back to school, weddings, birthdays etc). See all her SVG related projects and cut files here. She also has some great information and tips for using the Cricut Explore!
#11 Poofycheeks.com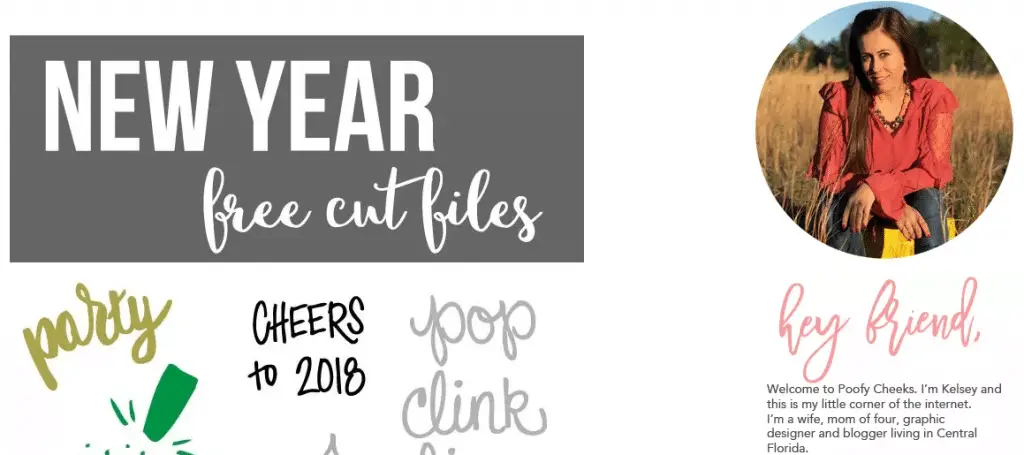 Our last pick is poofycheeks.com! This website has some awesome free SVG cut file designs available. There are many resources here for Cricut and Silhouette users and lots of other craft ideas. I definitely recommend checking this one out!
#12 Bonus Site! Cut That Design

And for real this time, a final site as a bonus! Cut That Design is another great site you need to check out. With more designs being added each week you won't be short on ideas and inspiration!
That's all we've got for now. What's your favorite website to get free SVG cut files from? Leave a comment down below and let us know!
So long for now!
(Please note: This post contains affiliate links. Read our full disclosure policy here.)