The Best Free SVG Files For Cricut & Silhouette – Free Cricut Images
This post contains affiliate links. If you use these links to buy something, we may earn a commission, but it doesn't cost you anything. Thanks!
*** New resources added in April 2021! We're always on the hunt for the best free SVG files for Cricut – let us know if we've missed any!***
Where can we get the best free SVG files for Cricut?
I'm sharing my favorite websites with free SVGs and free Cricut images!
Many of these websites have hundreds, or even thousands of free designs available for download in multiple formats! Whether you are using Cricut, Silhouette or other cutting machines, there are thousands of free cut files for your small business or DIY endeavors!
Free SVG Files For Cricut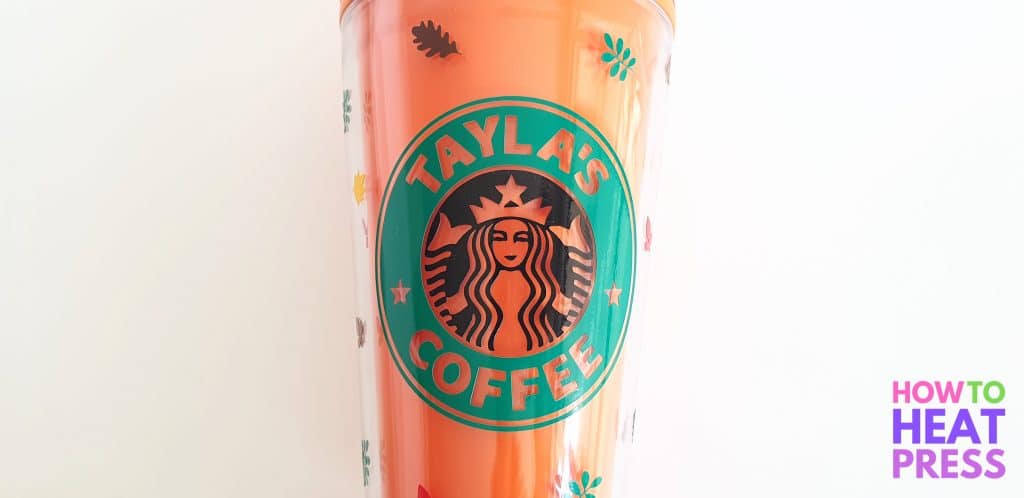 After spending all your money on cutting machines (these freebies will work with either a Cricut machine or Silhouette Machine), materials, and tools, we're all happy to discover there is no shortage of FREE SVGs.
If we're honest, sometimes free things suck! BUT, the big difference here is that you can get high quality SVGs (and other download types) for absolutely nothing (even the Starbucks SVG pictured above)! Whether you're looking to make personalized gifts, accents for home decor, or recreating work from your favorite bloggers there's no need to pay for your SVGs. Be patient, and keep digging until you find just what you want – trust us, it's out there!
A couple of relevant tutorials to help you out with your new freebies:
Now let's get into it!
---
1. Design Bundles Freebies

You have got to check out Design Bundle's free cut files here – there are so many awesome files it's hard to choose which to use first! All their freebies can even some with a commercial use license!
As you'll see in the banner above, they have:
free SVG, DXF, EPS, PNG files
free mockups, textures, templates & backgrounds
royalty free images
free printables
Their freebie offers don't last forever, so get them while they're free and keep checking back for newly released free SVGs! For example, this sunflower split layer monogram or layered mandala are both great downloads while they're available for free!
Design Bundles' sister site is Font Bundles, who also have a huge range of free design fonts.
---
2. Creative Fabrica Free SVGs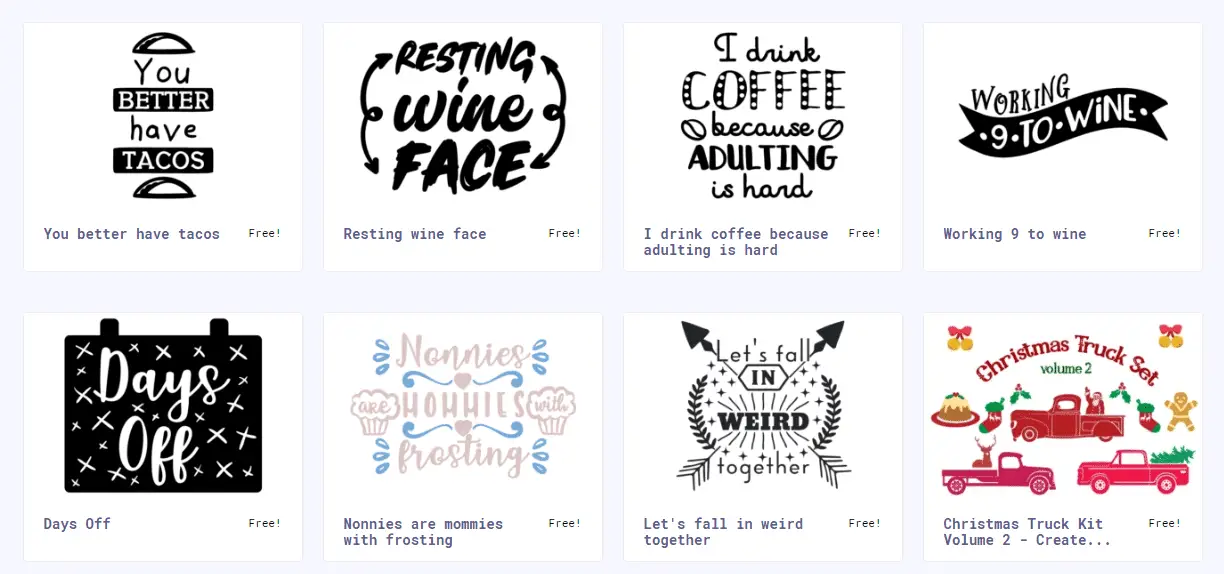 There are a ton of awesome free SVG files for crafts from Creative Fabrica. Use these free SVGs for vinyl, iron-on, or cardstock. These are super stylish designs that will have your t-shirts, baby onesies, and cards popping.
Not only do they have free cut files, but a lot of free fonts and other graphic design elements – 13,787 quality freebies at the time of writing!
---
---
3. Dreaming Tree 3D SVGs
Dreaming Tree has the best range of 3D SVGs for Cricut and Silhouette. Create stunning cards, boxes, floral arrangement, and more with these incredible design resources.
Here are some of the projects on offer:
card favor bags
truffle boxes
beautiful gift tags
The range really is so beautiful… I've got to get into them myself! Check out all the free 3D SVGs here, but make sure you check out the paid selection as well (if you like gazing in wonder at beautiful things)!
---
4. Craft Bundles Free SVG Files

Craftbundles.com is a great source for free Cricut designs. There are a lot of really pretty designs for free, as well as huge craft bundles you can purchase for your craft projects.
See their freebies here, available in several different format options (SVG, PNG, EPS, DXF Format). All of their free cut files come with a full free commercial license.
---
5. Love SVG Free Downloads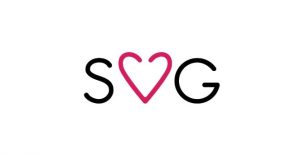 Love SVG has one of the biggest libraries of Free SVG cut files known to woman – almost 5000 of them in total! It is one of the very best websites to get free SVG files for Cricut, Silhouette and Brother cut projects.
They have many seasonal and holiday designs as well, so it is the perfect place to get:
free Christmas SVGs
free Easter SVGs
free Valentine's Day SVGs
free St. Patrick's Day SVGs
free birthday cut files
free fall, winter, summer, and spring downloads
free Mother's Day SVGs and free Father's Day SVGs
Find out everything you need to know about commercial use licenses, and check out the Love SVG Shop here.
---
6. The Hungry Jpeg SVG Freebies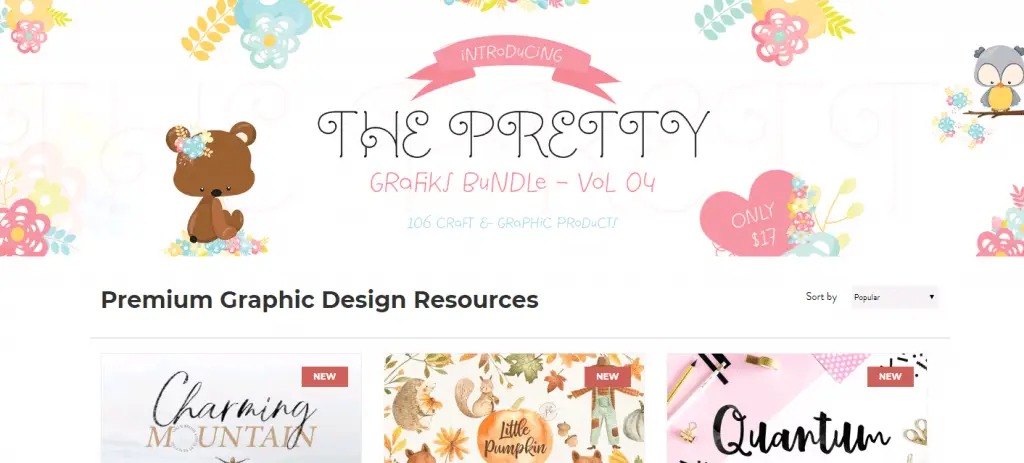 The Hungry Jpeg is a hugely popular website for free SVG files and fonts. Take a look at all of their freebies here. Use the category selector to look for the type of files you want.
They include:
Free SVG files for crafters
Free graphics and jpg images
Free fonts
---
7. So Fontsy's Free Cut Files
So Fontsy has another great range of free DXF files for Silhouette, and SVGs for Cricut.
You can see their free SVGs and fonts here, and be sure to check out their 'almost free' range as well. The selections are always changing, the freebies aren't free forever, and are replaced by newbies often!
---
8. Artixty Freebies
Artixty has a lot of amazing freebies – especially their free fonts! They've got some we haven't seen anywhere else which makes them a great resource.
It's good to know that Artixty is focused on providing high quality elements specifically to graphic designers and photographers – you can be sure if it's good enough for the pros it should be good enough for you!
---
9. Free Pretty Things For You!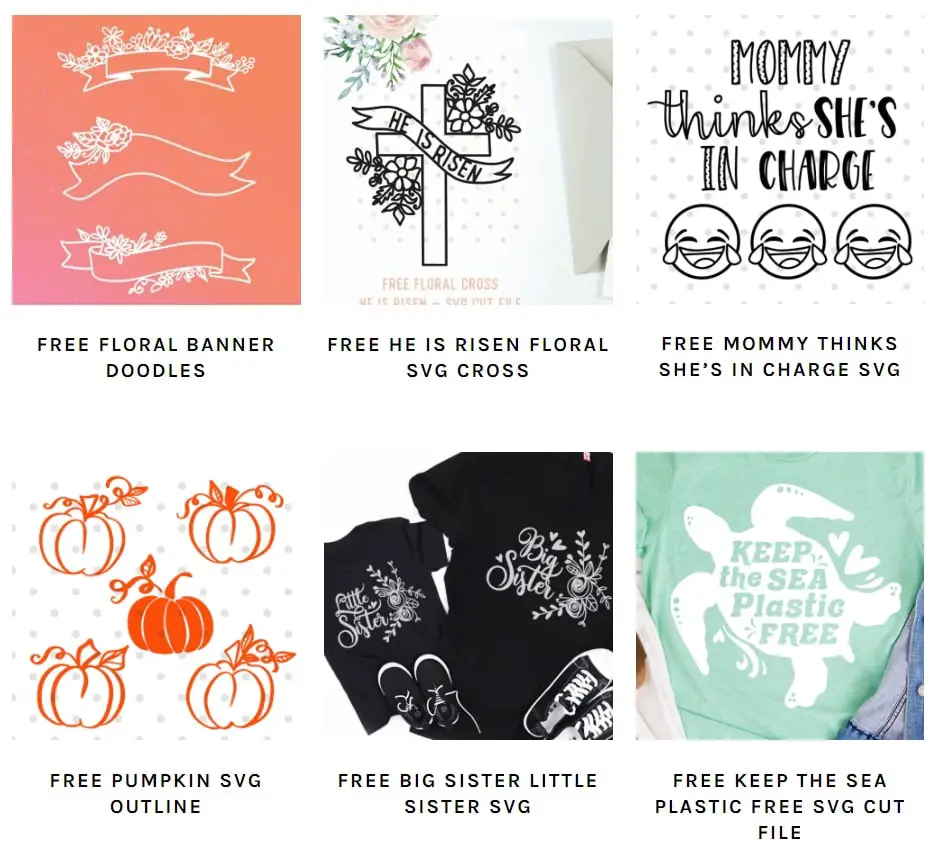 Free Pretty Things For You have an awesome range of free pretty SVGs here!
They truly are beautiful cut files that will look great on tees, mugs, cards, and everything else. Unicorn silhouettes, mermaid tails, camper SVGs, and we love the He Is Risen floral cross SVG!
---
10. Caluya Design Free SVGs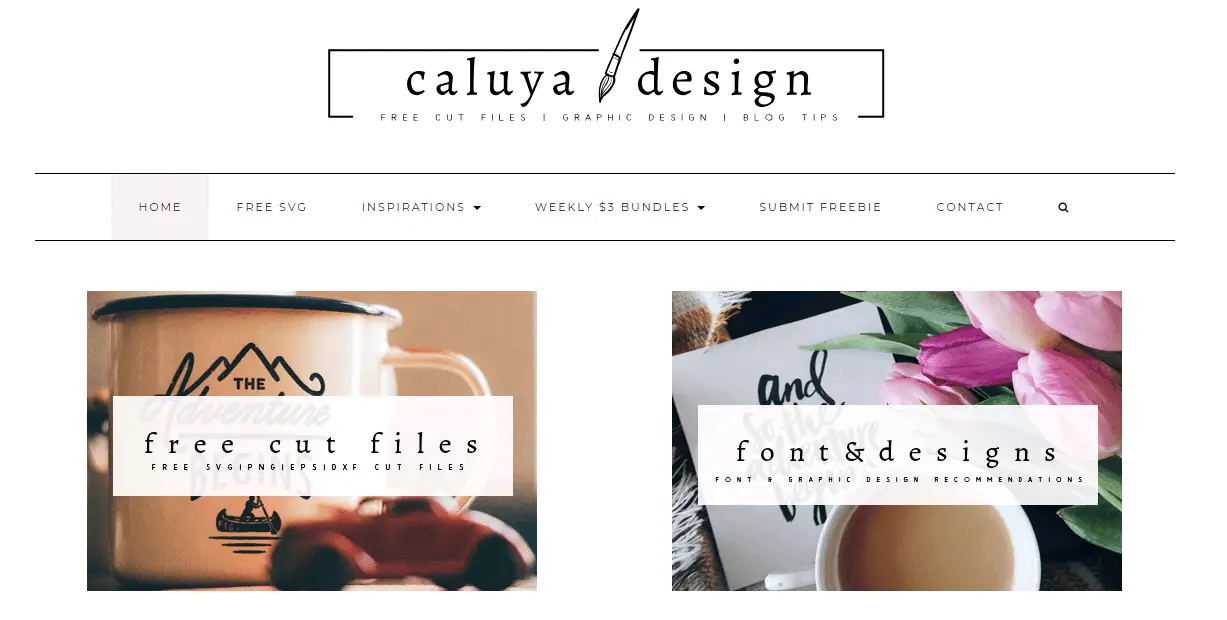 Caluya Design has a gigantic array of free SVG, PNG, EPS & DXF files. It's one of the very best free SVG websites for quality, useful, and best looking designs.
These freebies are actually the sort of free SVG you would use. We aren't being given the off-cuts for free, we're being given some of the best looking designs out there!
Also, check out the Caluya Design shop on Etsy.
---
11. The Pineapple Paper Co.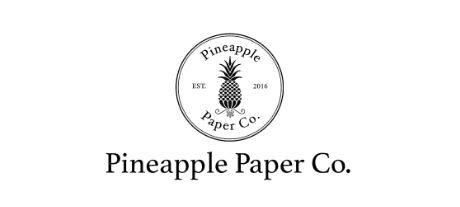 The Pineapple Paper Co. are well known for their awesome free SVG downloads. Most of them are simple text SVGs, but the font choices and arrangements are really nice.
Among all the freebies on offer, there are a couple of great free Harry Potter SVGs:
---
12. Simply Crafty SVGs
Simply Crafty SVGs have a unique range of 3D cut files for Cricut, Silhouette, Sizzix, and more.
They also have a great range of freebies on offer as well! Try one of the many seasonal 3D SVGs today. There are fall & Halloween SVGs, winter & Christmas cut files… check them out yourself to see it all!
---
13. Scarlett Rose Designs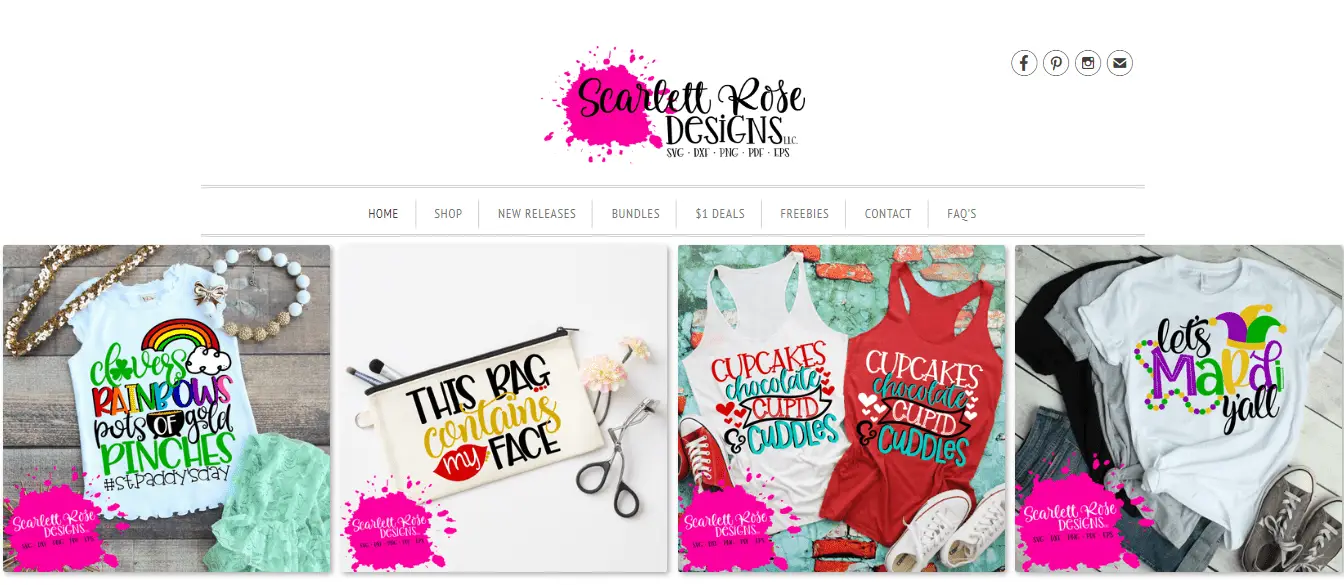 I love the color of Scarlett Rose Designs! There are plenty of freebies and cheapies to keep anyone busy.
All SVG file downloads also come with DXF, PNG, PDF, and EPS file formats, and come with a small business commercial license (including freebies). Etsy Store Here.
---
14. Printable Cuttable Creatables

Next up is Printable Cuttable Creatables' freebie page, currently offering 189 free SVG designs for download.
This website is a fantastic resource for those who want to create amazing crafts on a budget, without compromising on design quality. See their Etsy Store Here.
---
15. SVG & Me Freebies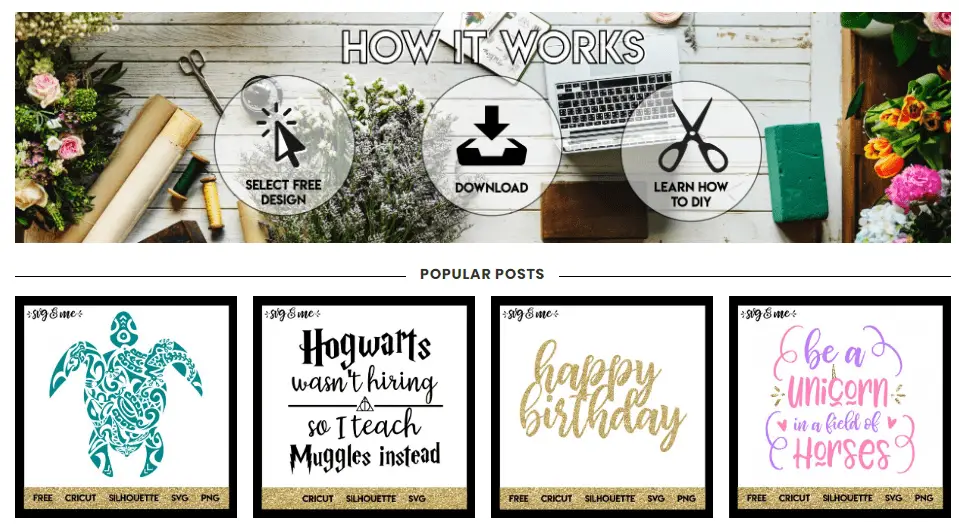 SVG & Me gives away hundreds of free SVG files for Silhouette & Cricut. In order to get access to all the freebies, you will need to join the mailing list here. You will then get a password to access the many free SVG files that are on offer.
---
16. Cut That Design

Cut That Design is all about 'Free SVG Cutting Files for Crafters'. With more designs being added each week you won't be short on ideas and inspiration for SVG vinyl projects & more.
Their selection includes:
free SVG files for halloween
free mason jar cut files
free nautical SVG files
---
17. Vexels Free SVGs
Vexels is an online design platform perfect for finding all you need for your Cricut & Silhouette projects.
They've got tons of free SVG files to download and use for Crafters, like Lettering Quotes, Stickers, all kinds of silhouettes, Paper craft designs, and much more!
Here's a preview of what they've got to offer:
Variety in File Formats: SVG, PNG, EPS, PSD & AI files
Graphic Resources: Isolated PNG & SVGs, SVG Sets, Icon Sets, Backgrounds, Patterns & Characters
Editable Templates: Vector Templates for Businesses like Logos, Posters, Banners & Social Posts
PSD Mockups: Branding Mockups, T-Shirt & Merch Mockups & more
---
Free SVG Images
You've probably got free SVG fatigue by now, right?
We've got access to 10,000+ free SVG files, so we're not going to run out anytime soon! Read the comments below for more great suggestions from readers, and be sure to add your own if it's not on the list. All of these files will work great with all common cutting machines including the Cricut Joy, Cricut Maker, Cricut Explore, or Silhouette Cameo. The same goes for your materials – adhesive vinyl, HTV (heat transfer vinyl), iron-on vinyl … they'll all cut beautifully.
Some of those SVG freebies even come with commercial use license included, like Design Bundles for example. Other sites have downloads that are free for personal use only, and you need to purchase a commercial use license separately. Make sure you check if you're in business!
Finally, here are some further free cut file posts we've got on the site:
Pin this post!
(Please note: This post contains affiliate links. Read our full disclosure policy here.)