How To Use Cricut Foil Iron On With The EasyPress – Baby Onesie Project
One of the great things about having children is that you've got a good excuse for making tons of custom designed clothes for them! In this post I'll show you how to use Cricut Iron On Foil with the Cricut EasyPress.
This sort of project is not only great for your kids, but also as gifts for friends and family. I'm sure you would even be able to sell something like this!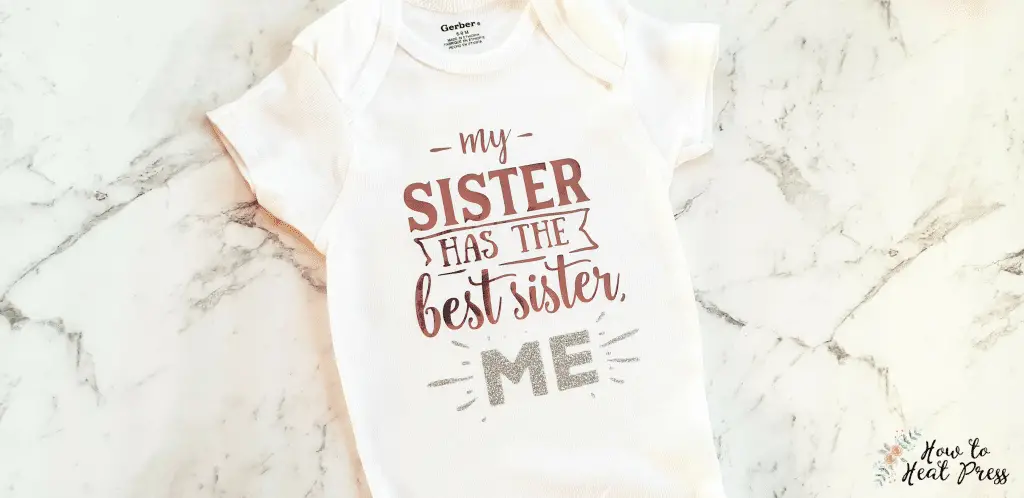 How To Apply Foil Heat Transfer Vinyl
For this project I'm using Lilac Cricut Foil Iron-On from the Spring Meadow Sampler, and this silver Siser glitter heat transfer vinyl.
Have a look at the Bejeweled Sampler which also has a nice selection of colors: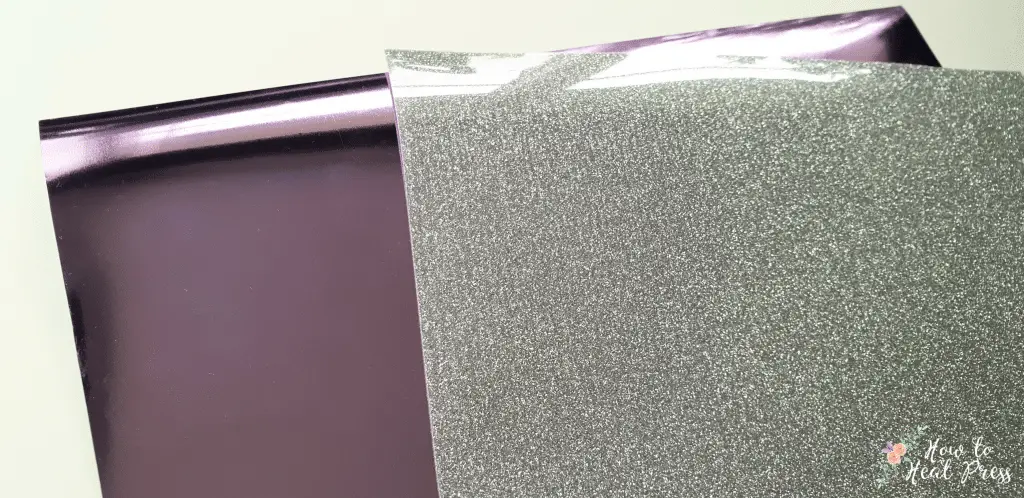 The SVG I'm using says 'My sister has the best sister, ME!' I grabbed this SVG as a freebie from Creative Fabrica. It's no longer available for free, but you can purchase it here for $3.00.
I uploaded the SVG to Cricut Design Space and inserted it into a new project. I changed the width of my design to 5 inches, and I changed the color of the 'ME' because I want my design to cut out on two different mats.
Here's a view of my mats. I selected the mirror option for both mats, so that my design would be cut in reverse.
I cut out the "ME" in the Siser glitter HTV first. To cut out the glitter, I put the HTV shiny side down on the cutting mat, and then I changed the dial to 'custom'. In my custom settings in Cricut Design Space I selected 'browse all materials' and selected glitter iron on. It cut perfectly.
Next I changed my custom settings to 'foil iron on' to cut out my second mat.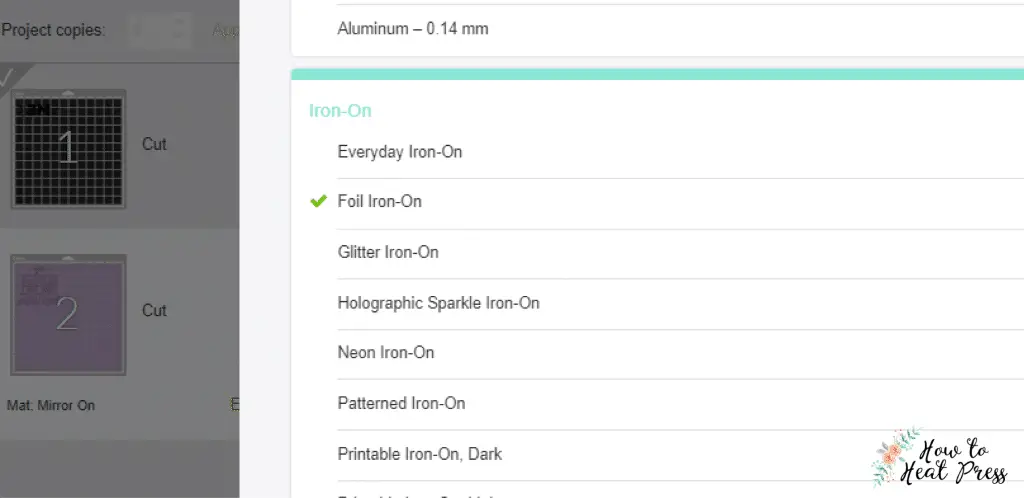 Foil iron-on also goes on the mat shiny (carrier sheet) side down and gets cut in reverse. For more information on how to cut foil heat transfer vinyl, read Cricut's foil iron on instructions.
Once everything is cut it's time to weed away the excess HTV from my designs.
I'm pressing this project with the Cricut EasyPress rather than my Power Press heat press. This is because I'm using two types of heat transfer vinyl and I want to have a bit more control over which sections I'm pressing and for how long.
I turned on my EasyPress and set the temperature to 320°F. I'm going to start by pressing the glitter HTV first, and that is the temperature recommended by Siser for their glitter HTV.
I love making heat press gifts for friends and family, so I thought I'd stock up! I bought this bulk pack of Gerber baby Onesies from Amazon. They were slightly thinner than I was expecting, but they'll be good for babies in the summer.
I pre-pressed my baby onesie for 5 seconds to remove moisture and wrinkles.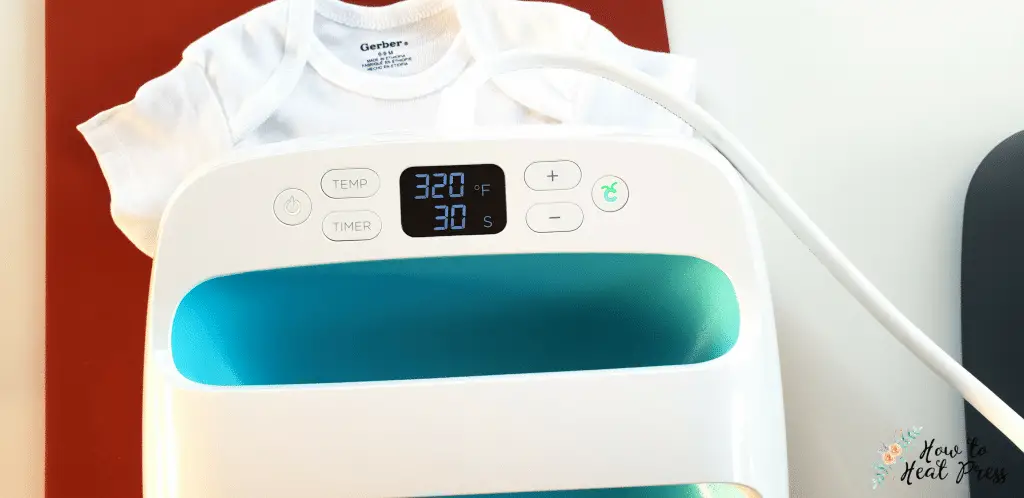 I have to start by pressing the glitter first. This is because the glitter HTV is not as sensitive as the foil, and it is pressed at a hotter temperature. If I started with the foil, and re-pressed it while doing the glitter, I'd risk over-pressing it and could end up scorching the foil.
I put both sections of my design onto the baby onesie to get the positioning right. Once I had it exactly where I wanted it, I removed the foil part of the design and pressed the glitter.
Siser recommends pressing their glitter for 15-20 seconds at 320°F, using firm pressure, and peeling the carrier sheet warm. Because I'm going to be pressing it again when pressing the foil, I only pressed it for 10 seconds at this stage to tack it down.
Always peel the carrier sheet off slowly just in case part of the design has not adhered properly. The glitter had adhered perfectly after 10 seconds.
Now it's time to press the foil. I placed the carrier sheet back over the glitter to protect it while I press the foil. Then I positioned my foil onto the baby onesie.
How to press Cricut foil iron-on with the EasyPress:
Set temperature to 295°F
Set timer to 30 seconds
Press down with firm pressure
Press the reverse side for another 15 seconds
Cold peel the carrier sheet
Seams, buttons or pockets can make it difficult to get full pressure when pressing the HTV. Try maneuvering the press around these garment features, or think about using a heat press pillow.
Depending on the type of iron on vinyl I'm using, I sometimes like to use a teflon sheet to protect my design from melting. However in this instance, I pressed directly on top of the carrier sheet, and my foil iron on adhered perfectly with no problems at all.
All done – I love the color and look of the foil heat transfer vinyl. It really stands out well.
In my experience, Foil HTV is quite sensitive to being over-heated. Make sure you don't give it longer than it needs because it will warp.
If pressed correctly, foil iron-on should not wrinkle or distort. You should be able to see the pattern of the fabric underneath coming through – this tells you it has adhered properly.
I've made this baby onesie for my 6 month old daughter. I think her sister, who is 2 years older than her, agrees with what is written… most of the time!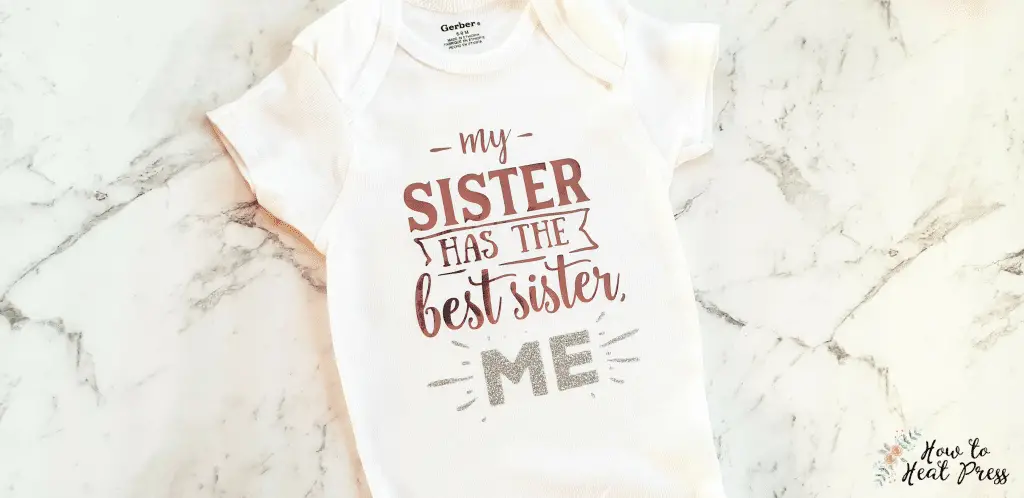 So there you have it, a custom baby onesie design with Cricut Foil Iron-On. Grab some for yourself or take a look at the rest of Cricut's Iron-On selection. This sister SVG would also look great with something like holographic sparkle or patterned iron-on!
Pin this post! 😀
(Please note: This post contains affiliate links. Read our full disclosure policy here.)