Cricut Explore Air 2 Review: Pros, Cons, & Everything Else!
This post contains affiliate links. If you use these links to buy something, we may earn a commission, but it doesn't cost you anything. Thanks!
Is the Cricut Explore Air 2 the best cutting machine for you?
We'll be up front from the start and say that we've been using this machine for years, and are huge fans!
In this Cricut Air 2 Review, we'll tell you why we love it, take a look at the features, and tell you what it can and can't do. Well also compare prices to get the best deal!
Cricut Explore Air 2 Review
The Cricut Explore Air 2 is a 12 inch cutting machine that cuts, draws, and etches. It is 2x faster than previous Explore models, which isn't a huge value unless you're using it for business.
The Air 2 uses a cutting mat to feed materials into the machine, and uses different blades to cut different types of materials. Easy create vinyl decals, iron-on heat transfers, or intricate card-stock embellishments.
We decided to buy the Explore Air 2 after dozens of hours of researching. We compared it with machines like the Silhouette Cameo 3 and the Brother Scan N Cut. For us, the Air 2 came out on top!
Pros:
High quality components
Beautiful design
Very affordable
Easy to learn
Cut hundreds of materials
Huge FB support groups
Tons of online resources
Suitable for small business
Cons:
Does not cut as many materials as Maker
Design Space software slow
Only 12 inches wide
Air 2 Features
Cricut Explore Air 2 features:
✔️ cut hundreds of materials
✔️ Double tool holder
✔️ Bluetooth capable
✔️ Set material to be cut on dial
✔️ Super easy to get up and running
Now let's take a closer look at what the Air 2 can do!
Cricut Explore Air 2 Materials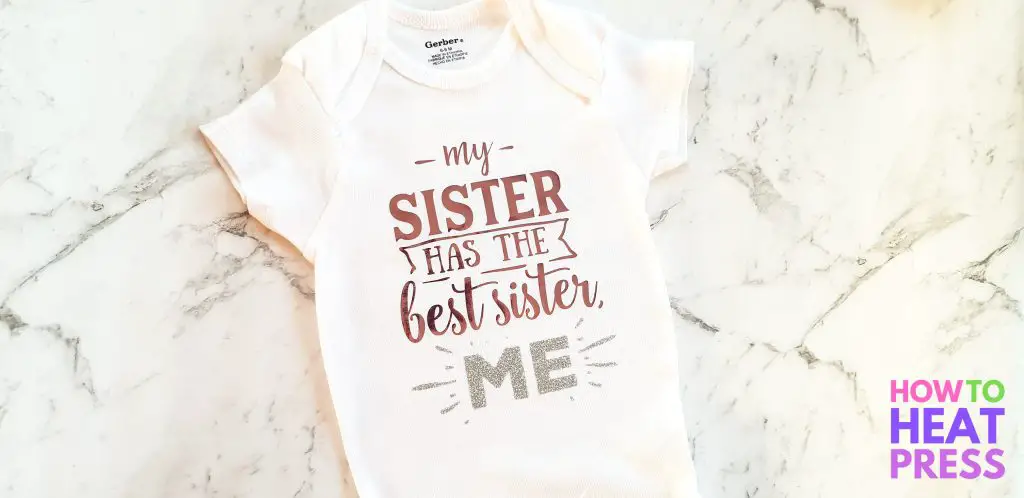 We use the Explore Air 2 mostly for cutting heat transfer vinyl. Being 'How To Heat Press', we love working with HTV and adhesive vinyl – there's no end to what can be made.
Besides this, the Air 2 can cut a wide range of other materials:
Standard materials like:
paper
light cardstock
cardstock
different iron-ons
fabric
poster board
washi sheet
adhesive vinyls
parchment paper
Interesting materials like:
window cling
magnetic sheet
vellum
wrapping paper
adhesive backed cork
canvas
thin faux leather
felt
aluminium foil
The Air 2 is capable of cutting a huge range of fabrics, vinyl, craft boards, papers, and more. Next to the Cricut Maker, it is the best craft cutting machine for doing a wide range of different craft projects.
Explore Air 2 Projects
Here are some of the projects I have made with the Cricut Explore Air 2 over the past year or so. I love using heat press machines, so you might notice they're mostly iron-on vinyl projects! Click the image to see the full project tutorials.
There are so many craft projects that can be done with the Air 2. Other popular things people make include:
intricate paper flowers
scrapbooking decals
stencils
complex cards & boxes
stickers and labels
vinyl wall decals
wedding and birthday cake toppers
wedding signs, menus and invitations
shadow boxes
reverse canvas wall art
Cricut Explore Air 2 Tools
There are 3 different blades and a scoring stylus used with the Cricut Explore machines.
Premium Fine Point Blade – is used for most materials, like HTV, vinyl, and standard cardstock
Deep Point Blade – is used for thicker and harder materials, like leather, craft foam, and magnetic sheet
Bonded Fabric Blade – is used for working with bonded fabric, like bonded polyester, bonded silk, and bonded burlap
The Cricut Scoring Stylus is not technically a blade, but it's like one, but is another tool used with the Air 2. This is used for scoring lines in cardstock when making custom cards, boxes, and so on.
You do not need all of these blades to start using the Air 2. The machine comes with the Fine Point Blade & Housing, which is all you need for most tasks. To learn more, see our Cricut blades guide.
Cricut Design Space
The Air 2 cutting machine works well with both Windows and Apple computers.
Most people will use their computer to send designs to their Explore Air 2, but for those wishing to send it via their smartphone or tablet, download either the Apple or Android app.
Once you plug the cutter into your computer, you should find the Design Space software automatically begins downloading. If this does not happen, here is the page for Windows and here it is for Apple.
Cricut Explore Air 2 Vs Cricut Maker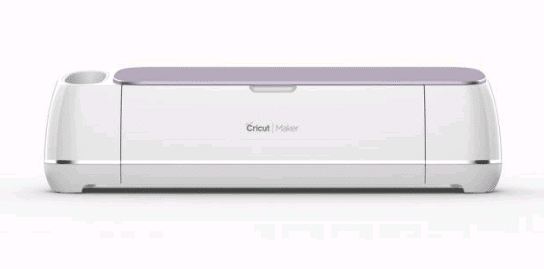 When it comes to comparing the Explore Air 2 with the Cricut Maker, the Maker is certainly a lot better.
If the cost of the Maker is within your budget, it would be best to get that machine for the following reasons:
you can cut more materials
use more blades
do far more projects
control the machine entirely from your computer
Besides this, the Maker is the machine that is being further developed. Cricut continue to release more Cricut Maker tools and accessories than they do for the Air 2. Their focus is not so much on improving the Air 2.
Please take a look at our Cricut Maker review for more info.
Buying An Explore Air 2
When it comes time to buying a Cricut Air 2, we really recommend checking Amazon and Cricut. In our experience, one of those two sites always has the best deal.
However, if you really want to see the full range of retailers, see this post on Cricut Explore Air 2 Colors. We have a massive table with all of the different colors of Air 2, and links to each retailer that stocks them!
Another heads up… you might also want to check out this Cricut Bundle Round Up. In that post we've got a big list of all the different types of Cricut bundles!
So if:
you love making extraordinary craft projects
you want to learn new skills
you want to explore craft business
you love beautiful crafting machines
you want to be able to make cards and gifts for all your family and friends
Get a Cricut…!
And feel free to leave any comments or questions down below 🙂
(Please note: This post contains affiliate links. Read our full disclosure policy here.)