Custom Peter Rabbit Throw Pillow – Typewriter Font PLUS GIVEAWAY!
I wanted to make something really cute and personal for my daughter this week, and thought, 'what could be better than a custom Peter Rabbit throw pillow?'
She's coming up 3, has always loved Peter Rabbit, and is just starting the process of learning to read. I also wanted to use a great typewriter font that I found on FontBundles.net, and so I pressed the opening sentence of 'The Tale Of Peter Rabbit' onto a decorative pillow for her.
Scroll down and take a look at the result, and see how I did it, in the following tutorial.
DIY Throw Pillow With Typewriter Font
So like I said, I found a really cool typewriter font on FontBundles.net. Font Bundles is sponsoring this post, so I wanted to create something that really shows off the font – I needed a lot of text!
Because my daughter loves Peter Rabbit, I'm pressing the first sentence of 'The Tale Of Peter Rabbit' onto a throw pillow. Here are some more ideas for what you could put on a throw pillow with a paid or free font from Font Bundles:
An inspirational quote – If you try to fail, and succeed, which have you done?
The name of the giftee – My Beloved Myrtle
A Bible verse – The Lord your God is with you wherever you go
A logo or symbol – Use your imagination with the Kookyheads doodle font
Now let's get into the custom throw pillow tutorial! To complete the project I used my Cricut Explore Air 2 and the Design Space software. I also used black Cricut Iron-On Vinyl.
A Custom Peter Rabbit Throw Pillow
Peter Rabbit is a classic story, and the original book uses something like a typewriter font. When I saw the font 'Intellecta Typewriter' from Font Bundles, I knew it would be perfect for this project.
Here's a preview of what the font looks like:

Once I'd ordered the font, to download it I simply hovered over my name and a drop down menu appeared. I clicked on 'purchases' and it brought me to the screen below.
I clicked 'download files' and selected the file name to download my font.
Next, I located the saved file on my computer, opened it, and clicked 'install'. You can read more about how to install fonts in Design Space here.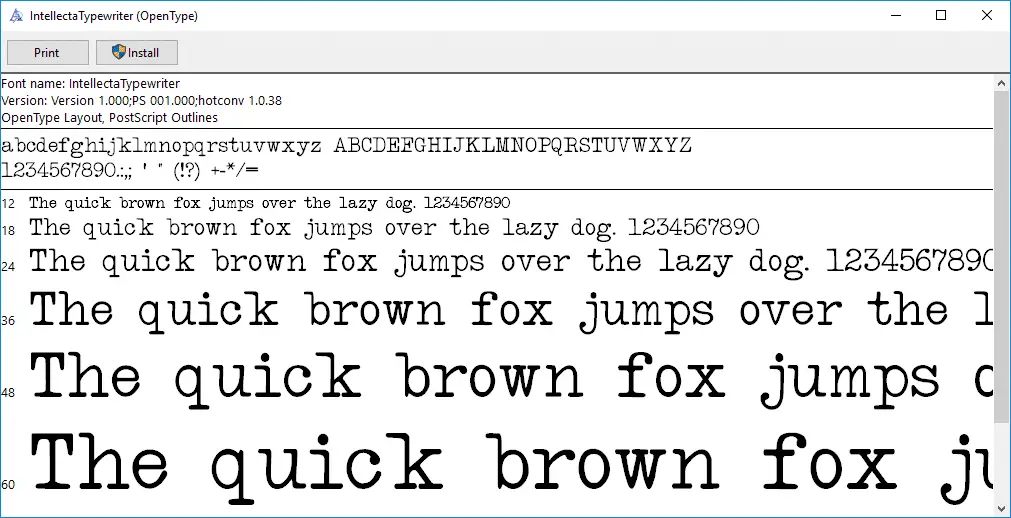 The font is now installed on my computer.
I signed out of Cricut Design Space, and then back in, for my new font to appear. I copied my quote, selected the text option and pasted it onto the canvas. Then I selected to change the font, started typing the name of my new font, and it appeared below the search bar.

Voila! My brand new font. I love old fashioned book fonts and typewriter fonts – they look great. Now it's time to play around with my text and arrange it how I would like it to appear on the pillow cover.

It was really hard to decide… left alignment or center alignment? Comment below and tell me which you would have gone with!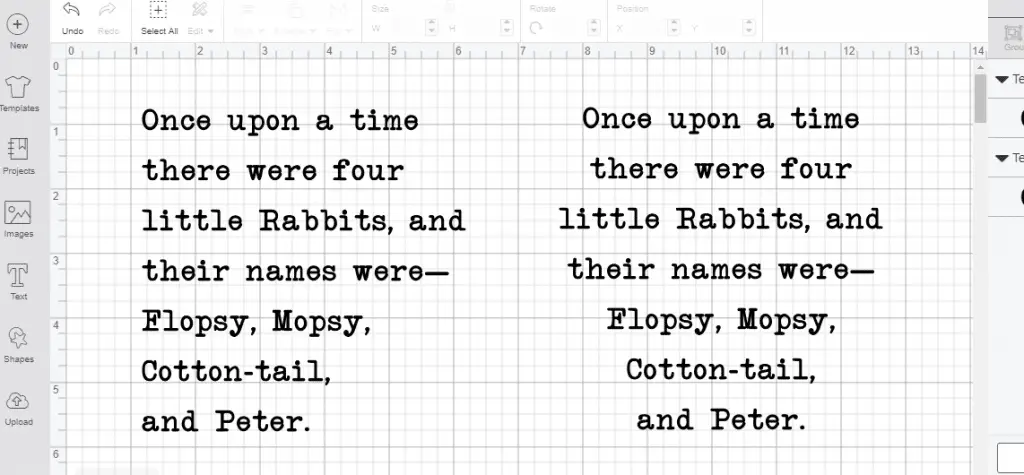 I decided I liked left alignment better as I felt it was more "book-like". Next decision… should 'ONCE' be in all caps, or not?
I ended up deciding upper case 'ONCE' was a little more interesting.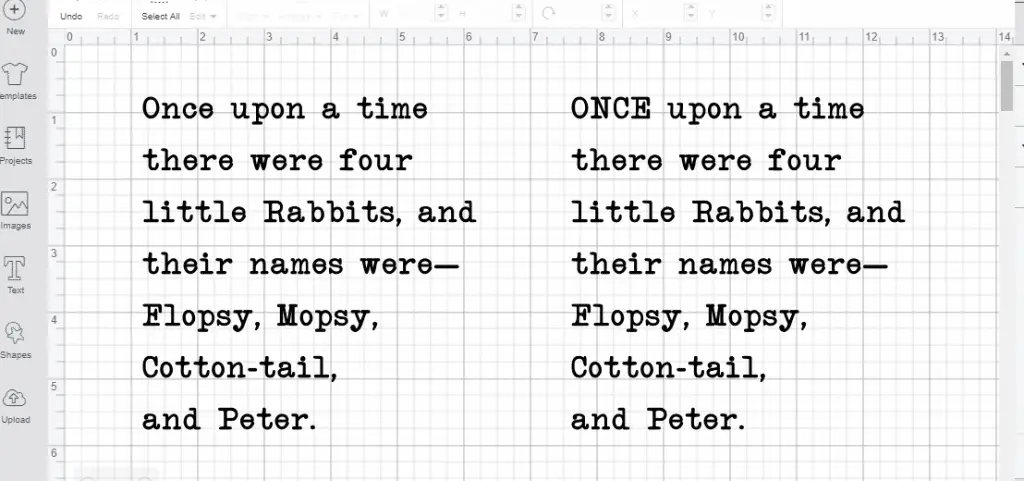 Next I worked out what size I wanted my design to be. My throw pillow cover is just under 16 x 16 inches so I decided I wanted my design to be 11 x 11 inches (as my vinyl is only 12 inches wide anyway).
I changed the width of my project to 11 inches wide, and then simply increased the line spacing until the height was about 11 inches too. This made my project as square as possible.
Here's a view of my mat. The mirror option is selected for heat transfer vinyl.

Here's a look at the blank pillow cover I'm using for this project, and I'm using black Cricut Iron-On Vinyl.
Here's my Explore Air 2 all set and ready to cut out my design. My Iron-On is placed shiny side down on the mat, and my Cricut dial is set to 'Iron-On'.
Once cut, it's time to weed out the excess vinyl. I have written an article with 11 tips for weeding heat transfer vinyl, but you can see that I forgot to take my own advice – it's much easier to weed the inside cavities of the letters first before pulling away all of the excess vinyl. This is because the carrier sheet is so sticky!
All done weeding and it's ready to be pressed!
Always make sure you pre-press your fabric to remove any wrinkles and moisture. Do this for 10-15 seconds with a household iron, or 2-3 seconds with a heat press. This will help the heat transfer vinyl adhere better to the fabric. Click here to see the application instructions for pressing Cricut Iron-On Lite.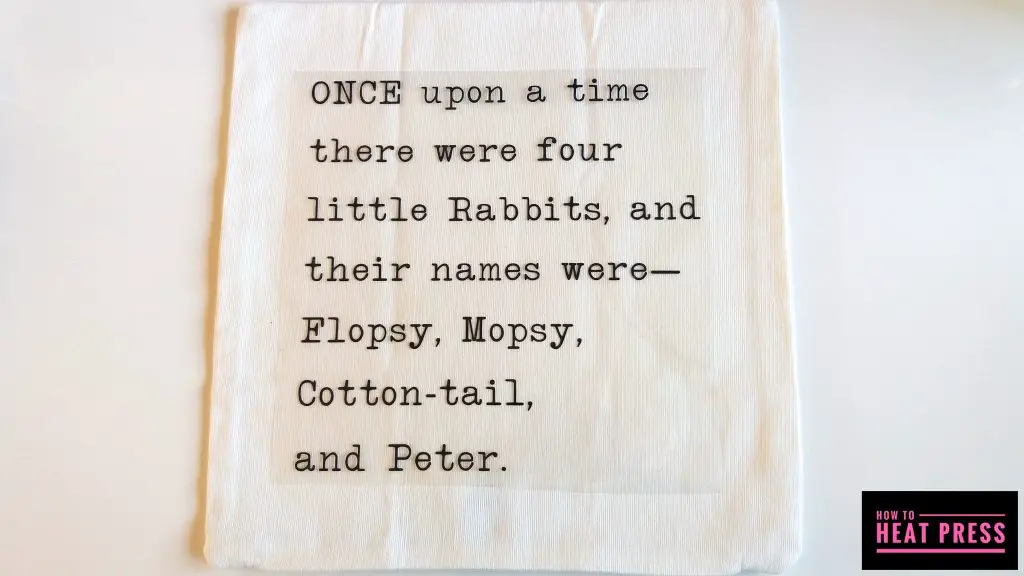 And here's the finished product. I think it was the perfect font for this project, and I'm really happy with how it turned out.
Font Bundles Giveaway June 2018!
We're also really pleased to give one reader a chance to win a free bundle from FontBundles.net. Choosing from the huge variety on offer at Font Bundles (including awesome weekly freebies) is sure to spice up your next craft project.
Look at these great examples:
Don't these bundles look fantastic?
In one font bundle you can get over 50 premium fonts. Imagine the custom pillow case covers you could create with these fonts!
To enter the draw to win a free bundle, just click on the Rafflecopter widget below. Please see the terms and conditions below, or within the Rafflecopter widget, before entering this giveaway.
Thank you to FontBundles.net for sponsoring this post and offering this giveaway!
This giveaway is now closed. Congratulations to Sanam Hana, the winner of this giveaway!
Giveaway Terms and Conditions:
The prize of this giveaway is one bundle from FontBundles.net. Only one winner will be selected to win this giveaway. The winner will be randomly selected by Rafflecopter and will be contacted by the email they provide within 24 hours of the end of the giveaway. The winner must respond within 24 hours of being contacted or another winner will be chosen, and the winner will be announced in this blog post after the winning entry has been verified and the winner has been contacted. No purchase is necessary to win this giveaway. This giveaway is in no way endorsed by or affiliated with Facebook. This giveaway runs from 12:00 AM EST 13th June 2018 to 12:00 AM 27th June 2018. Entrants must be at least 18 years of age to enter. This is an international giveaway. The odds of winning are dependent upon the number of entries. The information entrants disclose to enter this giveaway will be kept private and will not be shared with any third party. Private information will only be used to contact the winner. The prize will be fulfilled by the sponsor of this giveaway (FontBundles.net). If you have any questions or concerns about this giveaway, please email us hello@howtoheatpress.com. See our privacy policy here. Thanks for entering this giveaway!
(This post is sponsored by FontBundles.net. All opinions are my own. This post also contains affiliate links. Read our full disclosure policy here.)