What Cricut Supplies Do I Really Need With My New Machine?
This post contains affiliate links. If you use these links to buy something, we may earn a commission, but it doesn't cost you anything. Thanks!
What Cricut Supplies do you really need when first starting out?
We've gone through the process of buying both the Explore Air 2, and the Maker, so have discovered which Cricut supplies one really needs or not!
In this post I'll share with you which Cricut accessories and supplies are important for starting with a new cutting machine, and which you can leave (for now at least)!
Important Cricut Accessories
There are a number of essential Cricut accessories, tools, and supplies that you should definitely get when you buy a Cricut machine.
I actually recommend people take a look at the variety of Cricut bundles for sale as well. These bundles can be geared towards what you want to do with your machine.
For example, there are:
Cricut bundles with vinyl for those wanting to start out making vinyl decals
bundles with iron-on for making heat transfers
bundles with the 'essentials' included
But let's take a look at what Cricut supplies really are important!
Cricut Explore Air 2 Supplies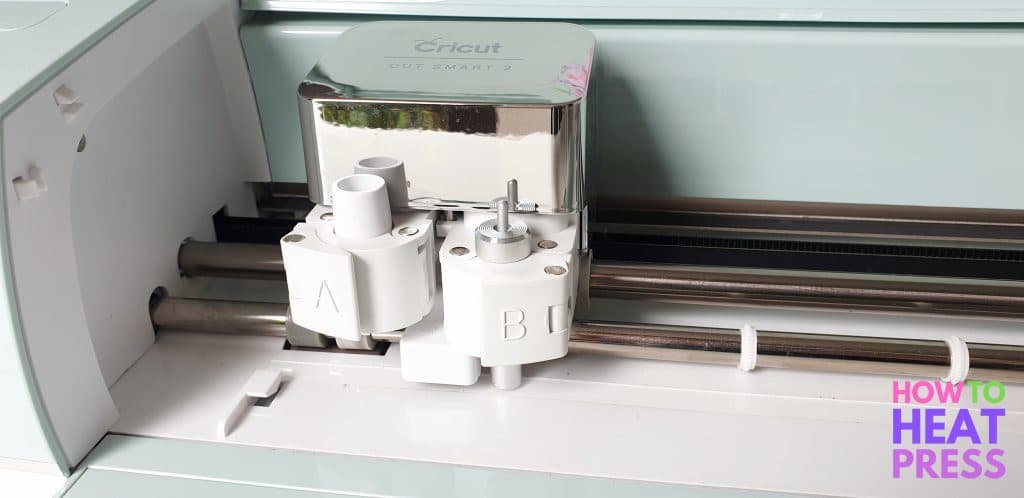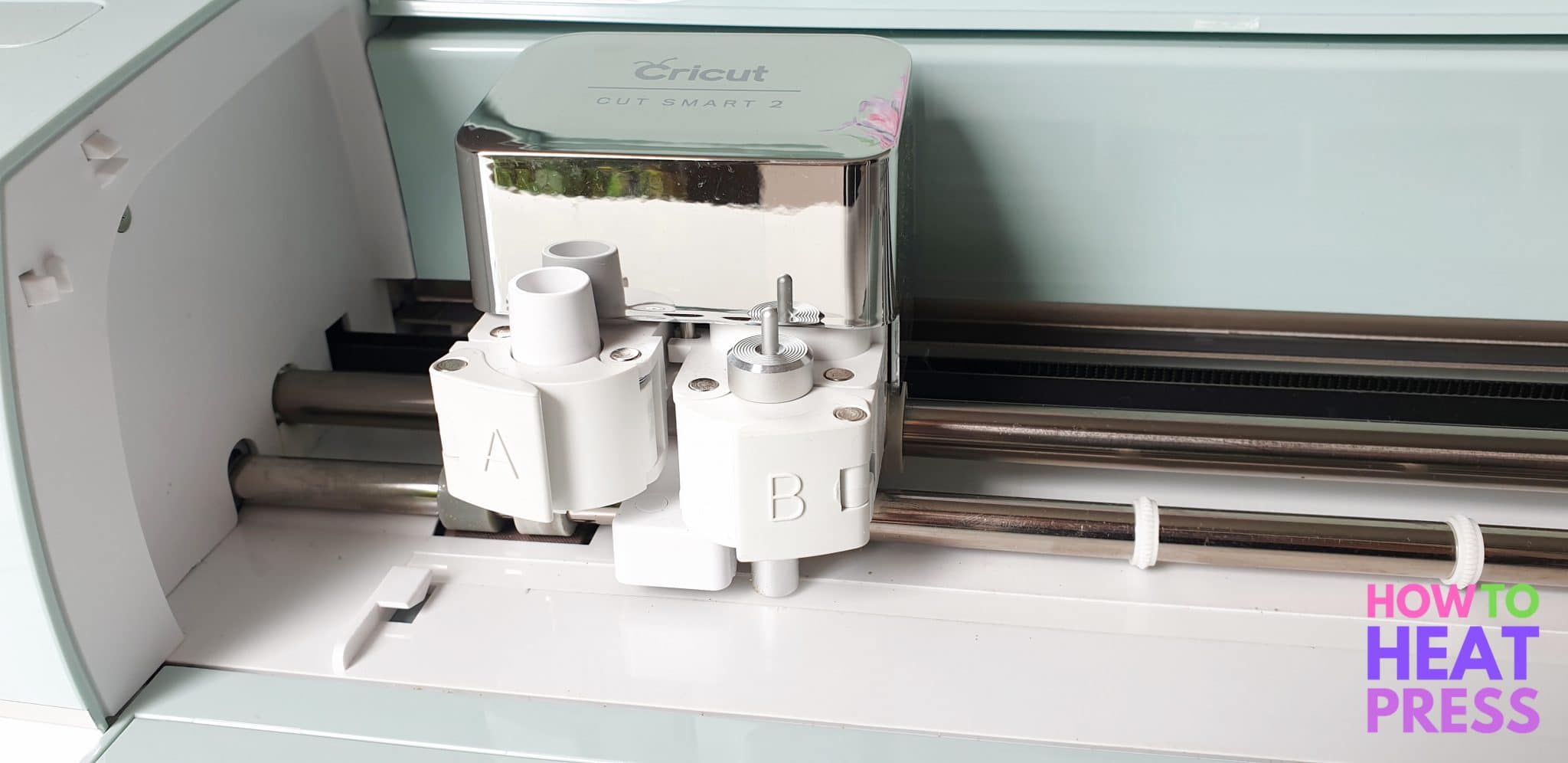 What comes with the Explore Air 2 when you buy it?
One standard German carbide premium blade
The Accessory Adapter
A USB cord (though the Air 2 is also bluetooth capable)
Standard US Power Cord
Pen & cardstock sample (for first project)
Cricut 12 x 12 inch standard cutting mat (green)
Getting started guide
Cricut Design Space Access
Free online images & project ideas
So the only real accessories that you are getting are the standard blade and the standard green cutting mat.
What Else Do You Need?
Here are things that you really need when you get started with the Cricut Explore Air 2. These are the things I wished I had got when I bought my machine! Instead, I had to order them and wait for them to arrive before I could carry on.
Many of the projects that are waiting to be made in Cricut require certain tools, accessories, and/or materials. Some of these are often used, others are rarely used.
These are the often used Cricut accessories that you really need!
Cricut Tool Set
The Cricut Tool Set is an absolute essential (in my opinion)! You will use these tools for whatever sort of project you are working on, but it's especially important for working with iron-on and vinyl.
It comes with scissors (and blade cover), tweezers, weeder, scraper, and spatula.
The Scoring Stylus
The Scoring Stylus is an important Cricut accessory. This tool is used in basically every card made with the Air 2.
It scores folds in card-stock used in cards, 3D boxes, and a bunch of other card-stock projects. If you haven't already needed it for a project, you will soon!
The Deep Point Blade
The Deep Point Blade is another important Cricut tool that is very handy to have on hand. There are many projects that require it.
You won't be very surprised to hear that the deep cut blade is used for cutting thicker materials. This includes heavy card-stock, cardboard, and some fabrics.
Don't bother getting this blade if you are going to be focusing on vinyl and iron-on when starting out. The premium blade that comes included is sufficient for this.
Spare Premium Blades
Spare premium blades are good to have for when you need them, and they're cheap! When a blade becomes blunt the cuts will not be as precise and clean. That's when you need to change.
Some people suggest using different blades for when you're cutting vinyl or card-stock, and that this will make them last longer, but I haven't tried or tested it!
I just replace the blade when it becomes blunt, but each blade does last quite a while.
Materials
The other thing you really need is a selection of materials. You can't make anything without any materials! This means you will need:
card-stock if you want to make cards
Iron-on (heat transfer vinyl) if you want to make heat transfers for t-shirts
Adhesive vinyl (such as Oracal 651) if you would like to make permanent vinyl decals
Cricut Maker Supplies
What comes with the Cricut Maker?
Rotary Blade & Housing
Premium Fine-Point Blade & Housing
Fine-Point Pen
12 x 12 Fabric Grip Mat
12 x 12 Light Grip Mat
USB cable
Power adapter
Materials for your first project
Welcome book
Access to Cricut Design Space
So the accessories that come with the Maker are the fine point blade, the rotary blade (and housing), a pen, and 2 mats.
What Else Do You Need?
Some of the Cricut supplies that you should consider getting when you buy a Cricut Maker are the same as with the Explore Air 2.
For example, the Cricut Tool set is still a must, along with Cricut materials. You still need tools for weeding and burnishing, and you still need materials for making stuff!
However here are a few different supplies for you to think about getting.
The Scoring Wheel
The Cricut Scoring Wheel is especially for the Cricut Maker. It comes with two heads: a single scoring wheel and a double scoring wheel. The double wheel is for use with thicker materials.
BUT, you don't have to get the scoring wheel, which is somewhat expensive. You can use the Scoring Stylus instead, and that will be fine for standard cards, etc. The wheel is able to apply greater pressure and do a better job, and is able to work with the thicker materials, but again, the stylus is fine for making ordinary cards.
The Knife Blade
The Knife Blade is another blade that is for use only with the Maker. This can be used similarly to the Deep Point Blade.
The Deep Point Blade might be the better blade to start off with as it is used for a wider range of projects. The knife blade is good for cutting the likes of balsa wood and chipboard.
Cricut Essentials
So in my experience, those are the absolute essentials when considering what are the best Cricut Supplies for starting out.
There are so many other fun, pretty, funky, amazing, and crazy Cricut products out there, that you could go nuts! (And sometimes I do, unfortunately for the bank account). But I recommend just grabbing what you need to start off with, and then getting more of what you love.
Here are some of the materials you might like to play around with for starters, and then we'll take a look at some supplies you don't need!
What Cricut Supplies Not To Buy
These are the non-essentials, that may or may not be super cool! Pick up these things if they extra cheap, or if you know you're going to be needing them for the type of projects you're working on.
I wouldn't rush out and buy the following:
The Coolest Cricut Accessory
The coolest Cricut accessory has got to be the EasyPress, doesn't it?!
For those who are new to such things, this is a fancy iron that is used for applying heat transfers. It is not an essential for starting to work with iron-on and HTV, but if you find you enjoy making heat transfers it is worth checking out.
Sometimes the difficulty is knowing which is best, the Cricut EasyPress or a heat press machine. If you want to learn more, you can check out these pros and cons of the EasyPress.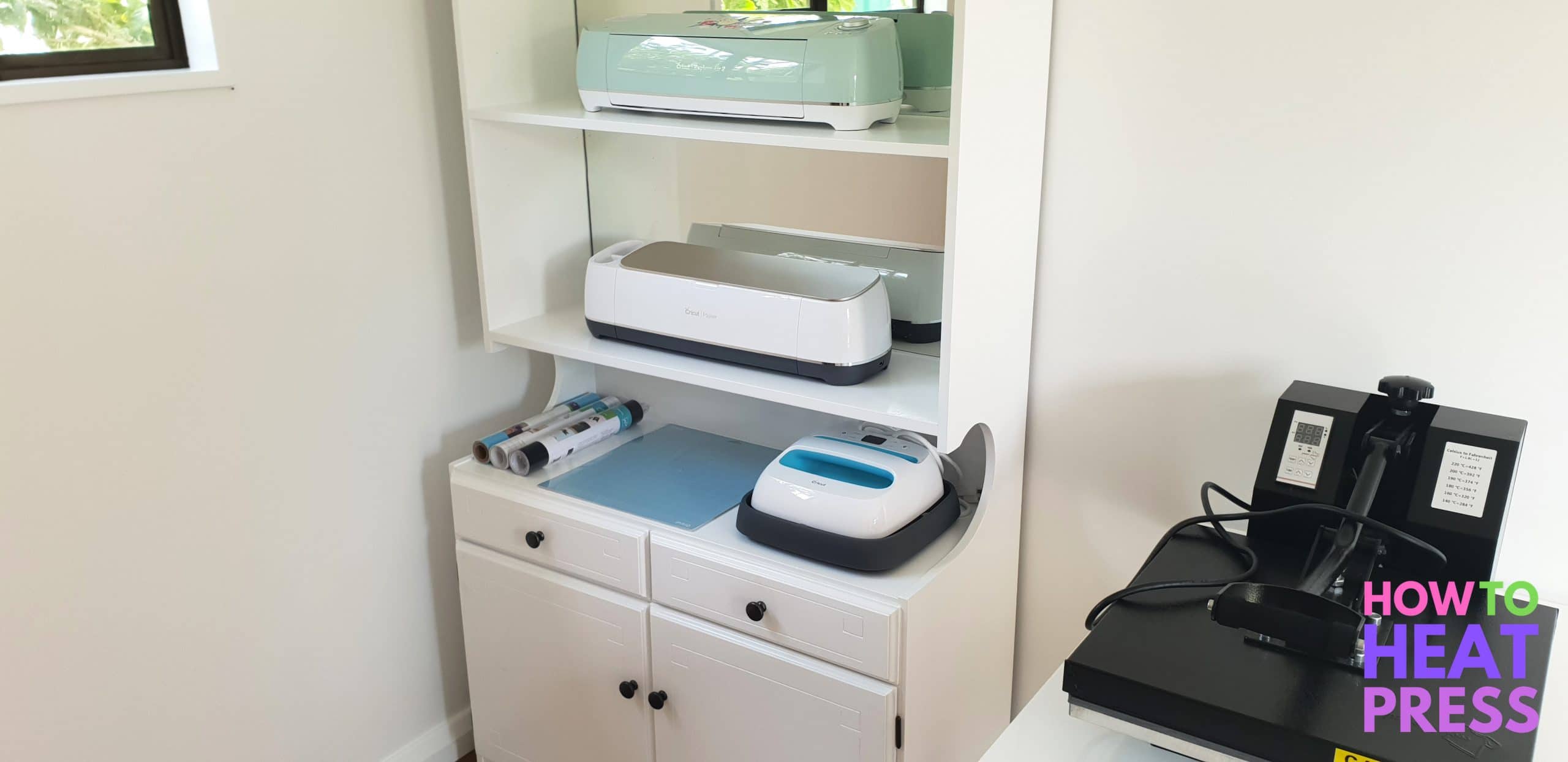 Those are all the must-haves and the don't-need-to-haves that we have time for. Comment below with any essentials you would add to the list, and we'll add them to the list! These are just the things I found I needed when getting started!
Want to see the full range of Cricut supplies? Shop Now ?
(Please note: This post contains affiliate links. Read our full disclosure policy here.)