What Is Oracal 651 Vinyl Used For?
What is Oracal 651 Vinyl used for?
So you've heard people talking about Oracal 651, you've seen it for sale with the best ratings and reviews, and your favorite blogger has been using it in her latest projects… but what is 651 vinyl?!
Oracal 651 Vinyl is a permanent adhesive vinyl that is applied with transfer tape to smooth, non-porous surfaces.
Keep reading, and I'll share everything you need to know about it.
What Is Oracal 651 Vinyl?
Adhesive vinyl is basically just a sticker. BUT, it's a very strong and very sticky sticker! That's why 651 is called a permanent adhesive vinyl. Once it's on something, it can be tricky to remove, and it can withstand a reasonable amount of wear and tear.
When you buy Oracal 651, you will also discover it has 2 parts to it:
there is the vinyl itself (which the design is cut into)
and the backing paper
When working with 651 vinyl, you also need transfer tape. Transfer tape allows you to move the vinyl design off the backing sheet, and onto your surface -we'll get into that a bit deeper below!
What Is Oracal 651 Vinyl Used For?
Oracal Vinyl is used for making custom decals, or permanent stickers. It's used for text quotes and slogans on shop or car windows, designs for mugs and bottles, labels for kitchen storage, and so much more.
651 can be applied to all sorts of surfaces. As mentioned above, it is best if the surfaces are clean, dry, and non-porous. This will allow your 651 vinyl transfer to last a long time.
Use Oracal 651 Vinyl on:
mugs & cups
drink bottles (looks especially good on stainless steel!)
shadow boxes
plant pots
walls (if you want the decal to be permanent)
cutting machine decorating (a popular project!)
plaques
kitchen storage containers
car window decals
The list of what to put Oracal 651 on really is endless. Use your imagination and make everything beautiful with intricate designs. Also, check out these adhesive vinyl project ideas.
What You Need To Use Oracal 651
In order to use Oracal 651 vinyl, you will need to have a cutting machine. In my opinion, Cricut make the best vinyl cutters. I use both the Maker and the Explore Air 2, and can highly recommend them (you can see the best Cricut bundle packs here).
Here are the other tools and accessories you might need:
a burnishing tool which is used for applying the transfer tape to the vinyl, and then the vinyl to the surface of your project
weeding tools which are used to remove excess vinyl after you have cut out your design (this kit contains both weeding and burnishing tools)
transfer tape to apply 651 vinyl (Oracal transfer tape here)
And of course you need Oracal Vinyl!
Where To Buy Oracal 651 Vinyl?
All three of the following retailers have a great range. Compare prices and get yourself the best deal on Oracal 651 Vinyl!
It comes in a range of sizes, including different size sheets and rolls. And, of course, in a wide range of colors. I like buying the Oracal 651 bundles on Amazon, though I do end up with a bunch of colors I don't really use!
How To Use Oracal 651 Vinyl
1. Choose a SVG cut file and upload it into your cutting machine design software. Because I am using a Cricut machine for this project, I'm using Cricut Design Space.
You will then need to arrange the file – sizing and positioning it correctly. You can learn more about how to do this and how to do a multi-colored adhesive vinyl project here.

2. Cut the design with your cutting machine, and weed away the excess vinyl.
3. Next, you use transfer tape to pick up the vinyl off the backing paper. This simply involves placing the tape over top of the design, burnishing it, then pulling it up carefully.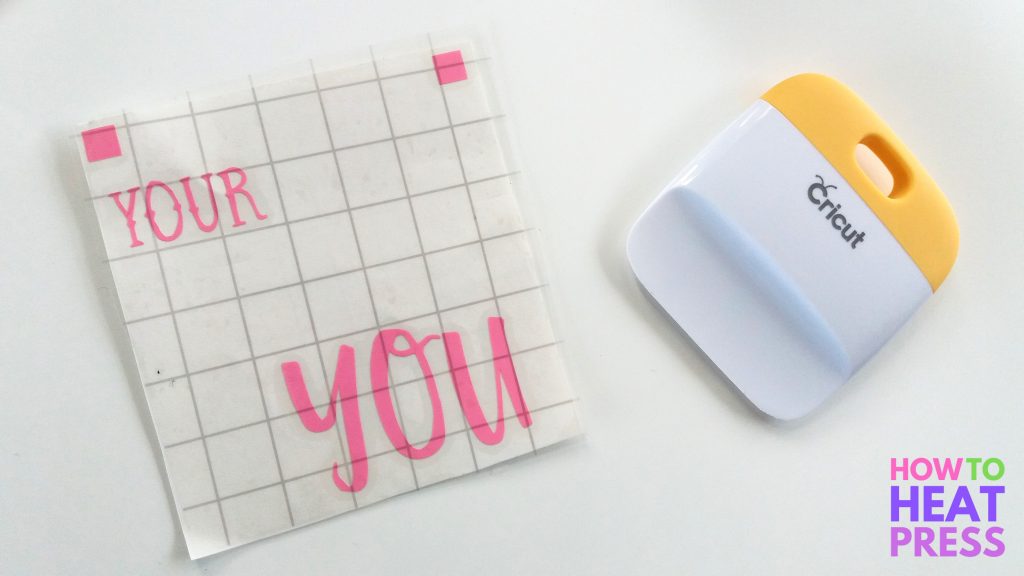 4. Then the transfer tape with vinyl is applied onto the project, burnished, and the transfer tape pulled away (carefully). Here are tips on how to apply vinyl to a curved surface.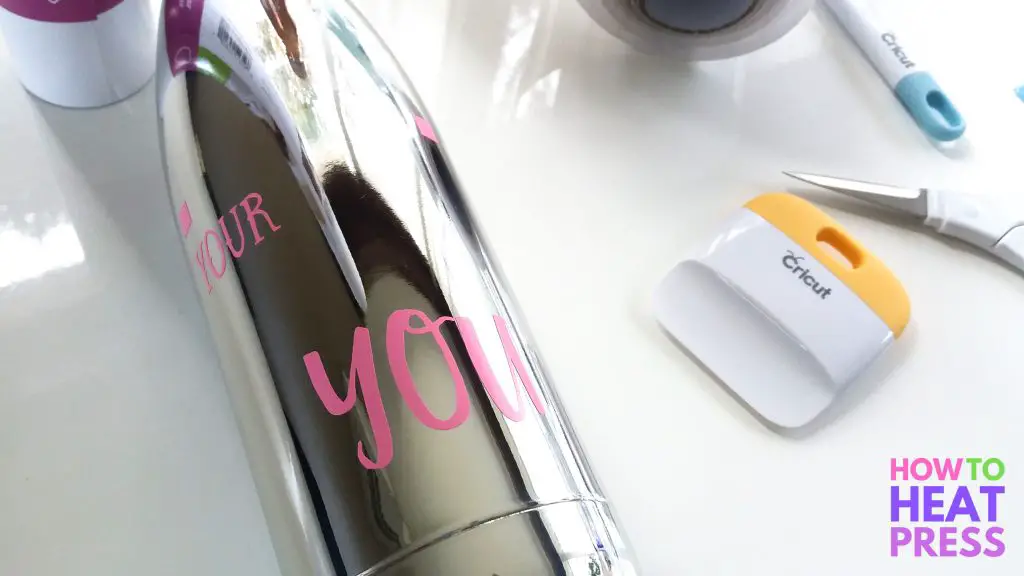 So that is how to use Oracal 651 vinyl. As I said before, you can find out a lot more about the full process in this 'how to make a custom water bottle' post.
What Is 651 Vinyl?
So, 651 Vinyl is a totally cool product for making unlimited awesome craft projects with. Don't be upset if it's difficult to use and apply the first few times you use it. It does take a little getting used to.
Comment below with any questions, or if there is anything else you would like to know.
Pin this post!
(Please note: This post contains affiliate links. Read our full disclosure policy here.)