Homemade Cricut Memes – Get Them While They're Fresh!
We made Cricut memes!!
These are the freshest Cricut memes – all homemade, all 100% original, and only with the finest meme formats. We work mostly with vinyl and iron-on, so you may notice those themes coming through!
Hope you like them.
Cricut, Craft & Heat Press Memes
We all know how this feels… to have an Air 2 but be longing for the best Cricut machine…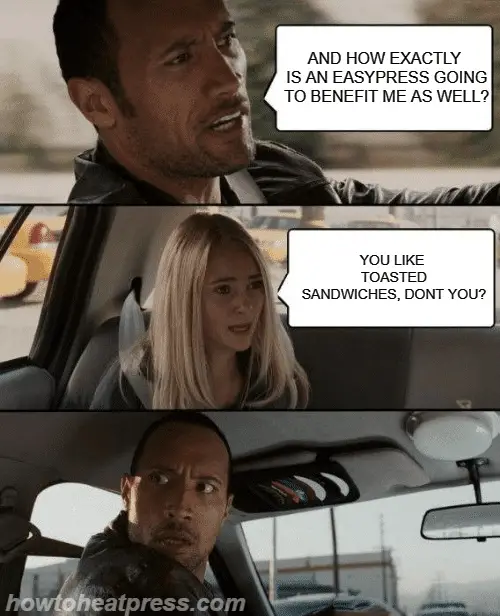 I reckon the EasyPress 2 (in particular) looks like a sandwich maker!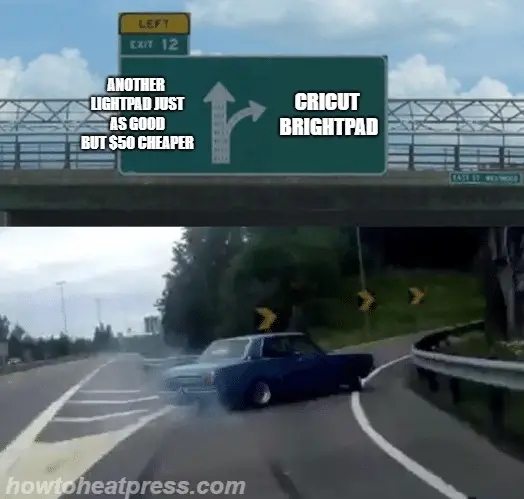 If it's not got a Cricut Logo on it, how can it be "just as good"?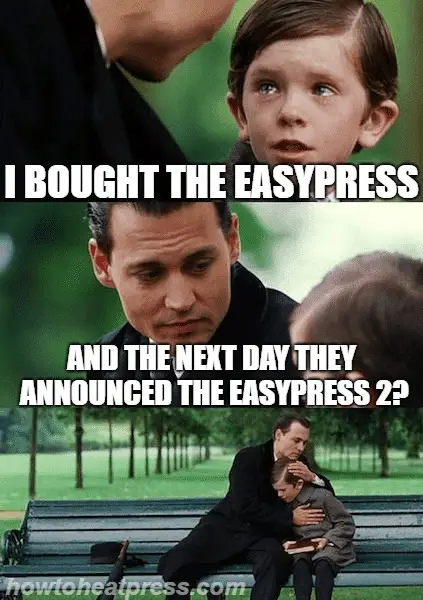 This literally happened to us. Our EasyPress hadn't even arrived in the mail when they announced there would be an EasyPress 2 coming in a couple of months.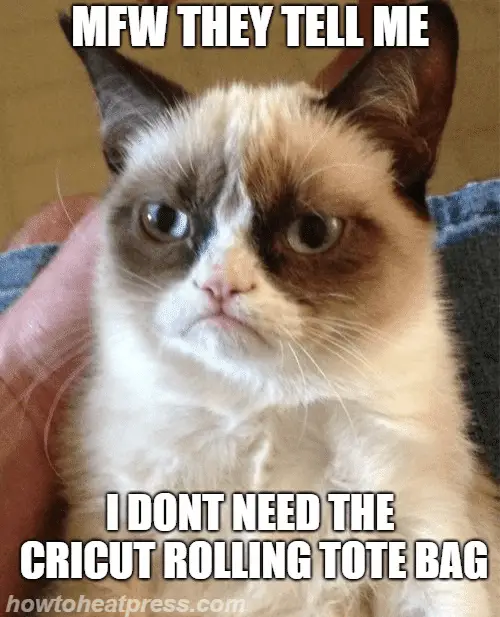 There is no such thing as an unnecessary Cricut material, accessory, or tool. And when it comes to the Cricut rolling tote bag, along with other crazy Cricut products, it's 100% needed.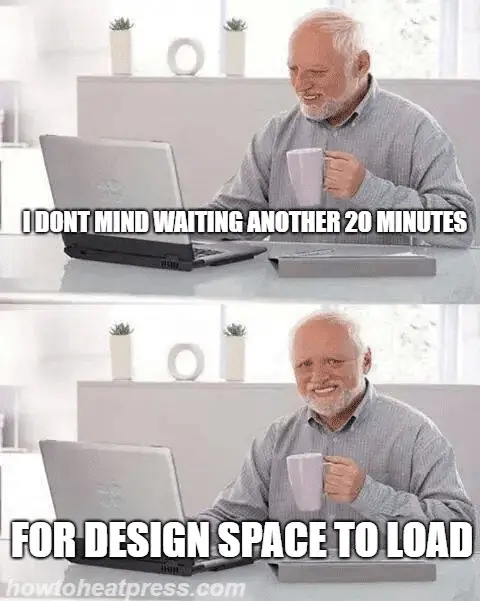 The pain is real, and somethings gotta be done about DS! Here are some simple tips for solving Design Space problems.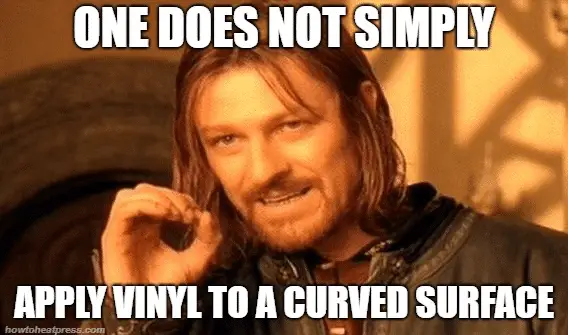 It takes some time and patience to apply vinyl to a curved surface – especially if it's an intricate design!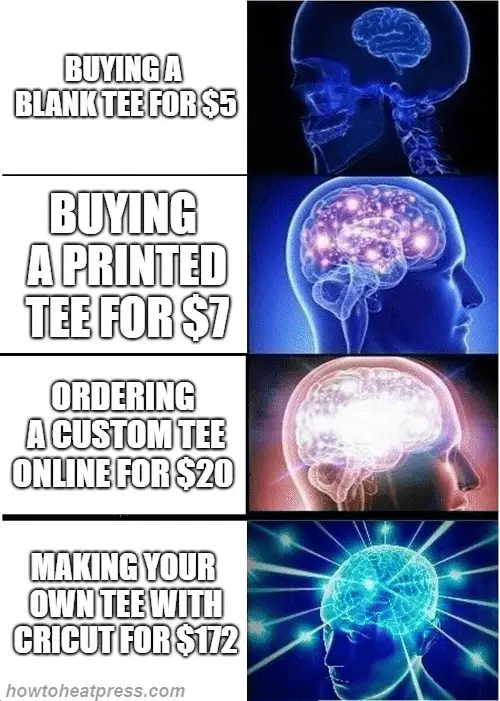 It really does end up costing about that much to make a tee, doesn't it!? Especially if you're using Cricut Iron-On while factoring in the price of a Maker machine!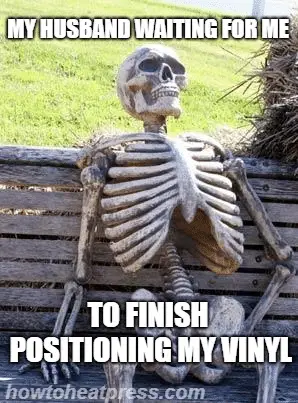 Sometimes he gives up and has to stop watching… I'm a perfectionist! Whether I'm applying HTV onto a shirt, or adhesive vinyl onto a stainless steel bottle, it can never be too straight!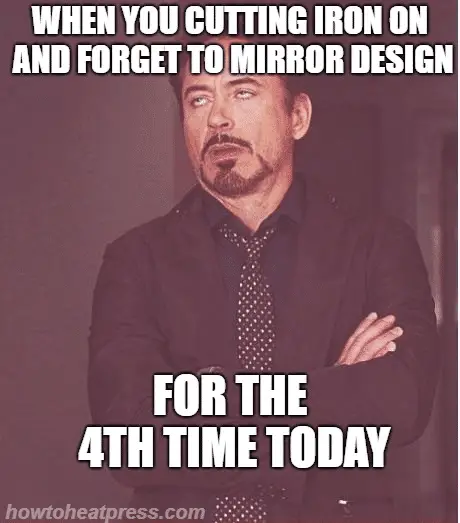 Share Your Cricut Memes
Those are all the Cricut memes we've got time for today! If you've made any you'd like to share with us please send them our way via the contact page. If they make us lol we'll add them in!
Pin this post! 🙂
(Please note: This post may contain affiliate links. Read our full disclosure policy here.)