Cricut Templates: What Are They & How To Use Them!
This post contains affiliate links. If you use these links to buy something, we may earn a commission, but it doesn't cost you anything. Thanks!
What are Cricut templates? And how do you use templates in Cricut Design Space?
It's best you know about them, because they can make certain tasks so much easier. Iron on projects, tumbler vinyl projects, banners with Cricut (and so much more)… all created much easier using templates in Cricut.
What Are Cricut Templates?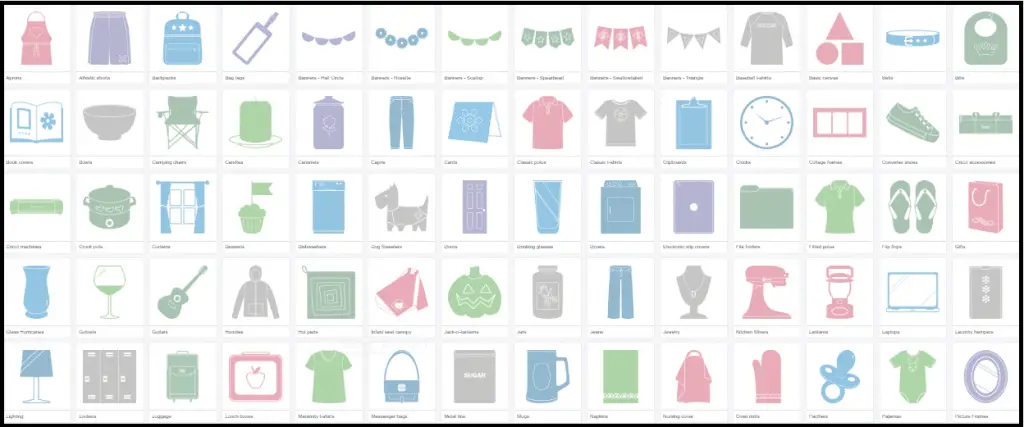 Templates are simply the shape and outline of common Cricut project surfaces. For example, a t-shirt outline for when you are doing an iron-on project.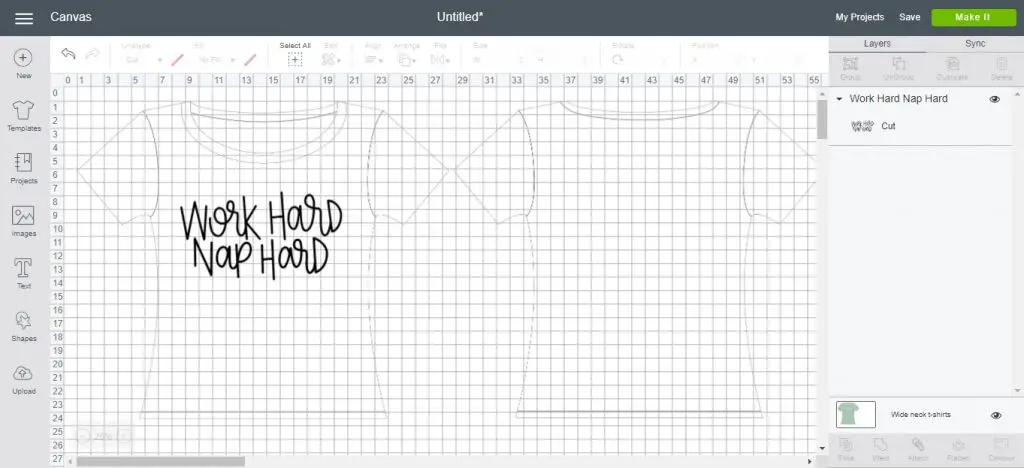 Templates are used in Design Space help you to visualize your project in context, so that you can design to the correct scale. This can often be easier (and quicker) than using a ruler or tape measure; and it's better than having to imagine what the final result will look like!
Use a Cricut Design Space template as a guide while you design your project. Templates will help you figure out the shape, layout, size or color of your design.
Remember, templates are Temporary. They are for reference only and will not be saved with your project. Every time you go back to a saved project, you will have to find the template again and re-insert it into your project.
Types Of Cricut Template
There is a huge range of Cricut templates to choose from. One of my favorites is the Dog Jersey template!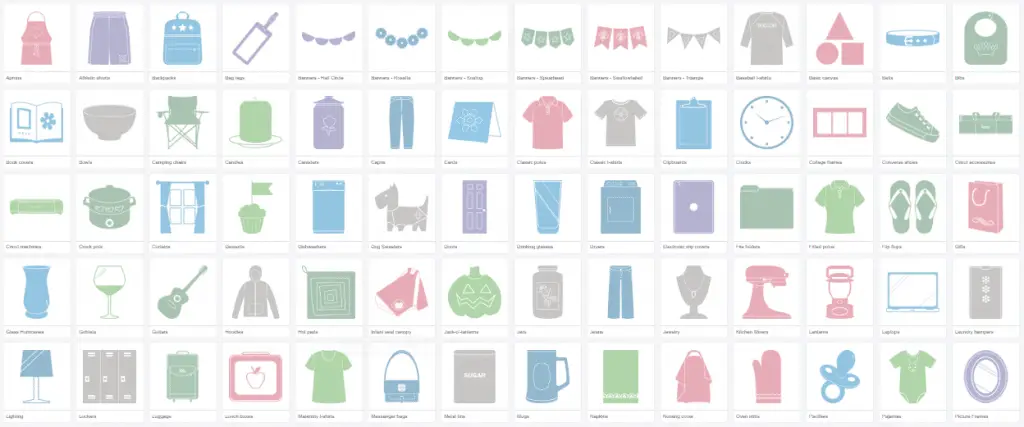 But as you can see there are all sorts, including:
Banners
Aprons
Bibs
T-shirts
Clipboards
Cards
Cricut machines
Kitchen mixers
Guitars
Oven mitts
And so much more!
Templates are especially helpful for making:
Cards – There are a range of sized card templates to choose from, which you can directly copy from, or use to visualize your card designs
T-Shirts – There are a range of t-shirt styles to choose from, as well as many different size options, which can help you scale your designs
Banners – There are various styles of banners you can directly copy the shapes from
How To Filter Templates
To find the template you need, once you have clicked on the template menu, you can filter what is there.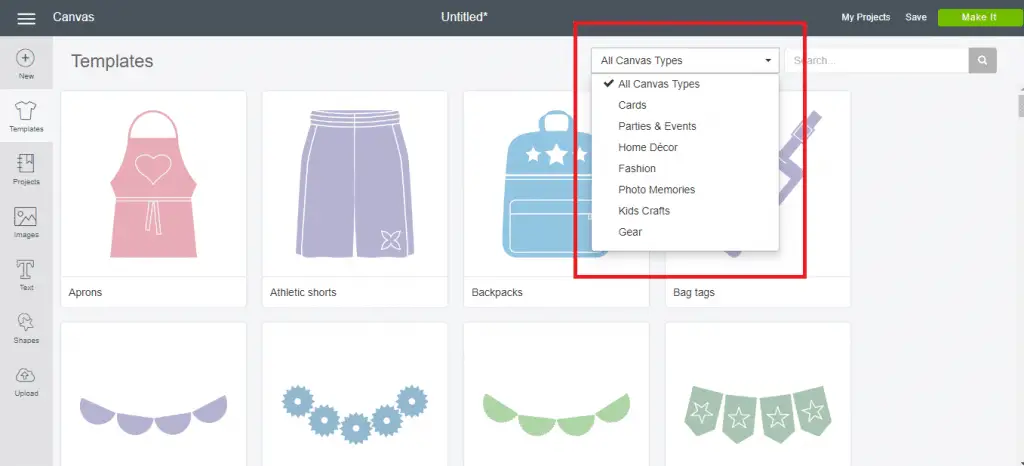 You can find the right template by clicking "all canvas types" and selecting a category. Or, you can type something into the search bar. Select any template and it will appear in your project.
How To Get The Right Size Template
Once you have selected a template, and it appears on your canvas, you are able to choose from a range of different size options. You can also enter a custom size for your template. And, you can even change the color of your template to suit your project.
We have some examples of this in the next section.
How To Use Cricut Templates
You'll find Cricut templates in the left sidebar of the Design Space Canvas.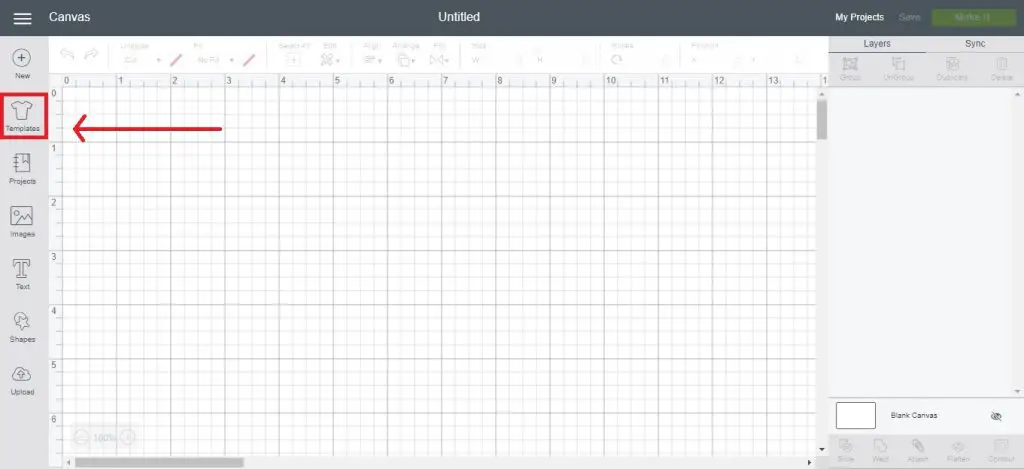 You simply click on the type of template you want, and it will appear on your canvas.
You are then able to select the size of the template that your final project is going to be. For example, if you are making a small girls t-shirt
Choose the classic tee (or whatever tee you are pressing on) from the template library on the left
This will take you back to the canvas where you can select the type of t-shirt and size that is appropriate for your project
Use the zoom in and out down the bottom to re-size the canvas to where you can see what you're doing
From the drop-down size menu, you are also able to set a custom size for your template so that you know it's going to be perfect!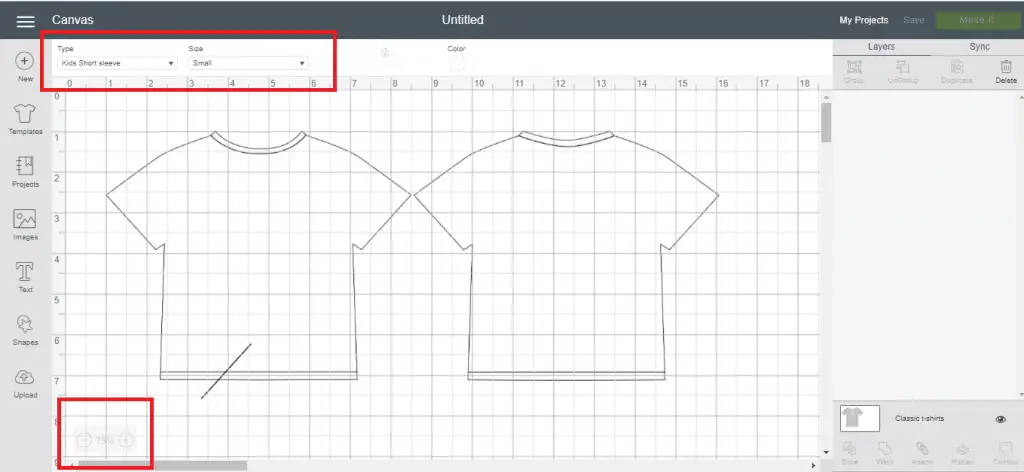 Once you have the correct sized template you can bring in your SVG or other Cricut image that you are working on, and size it correctly for your garment!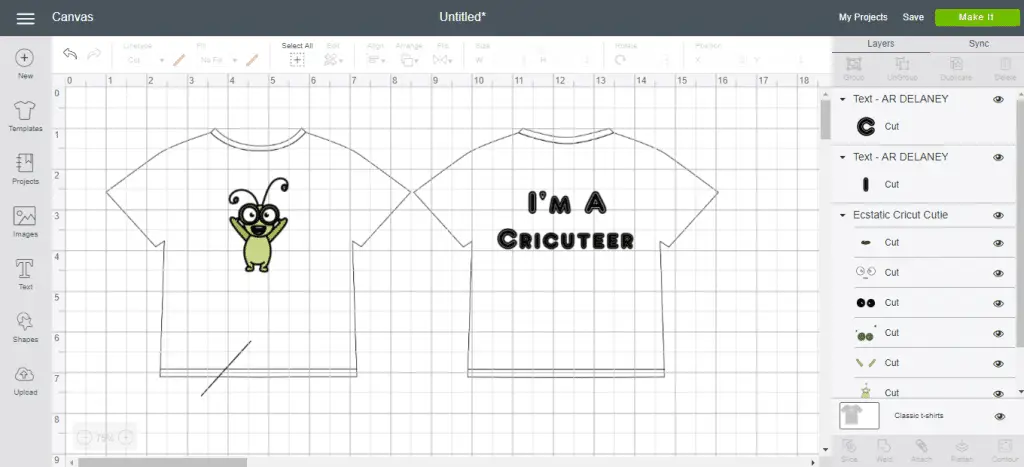 When you're ready to make it, the template outlines are not carried through. As already mentioned, they are just there for reference and will disappear.
Copying From Cricut Templates
This is a really cool Cricut template hack: you can use these templates to directly copy shapes, such as cards or banners. This saves you from either making up the designs yourself, or from bringing in the appropriate SVG files.
Here are some examples.
Cricut Banner Template
In the screenshot below I have made an example of how you can use a template to directly copy a shape.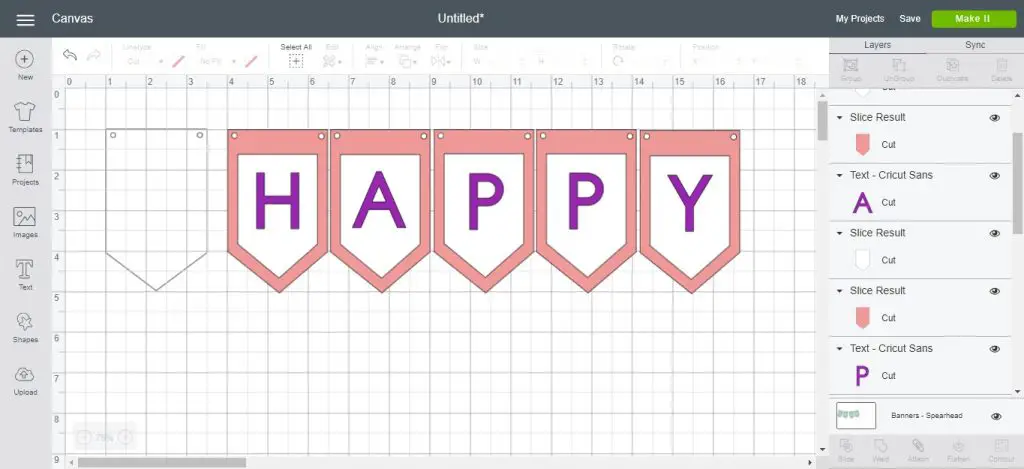 This is the spearhead banner template.
I used the shape tool to make a square and a triangle, unlocked both shapes to resize them, and used the template behind them as a guide to make exactly the same shape.
Then, I welded the rectangle and triangle together so that it became one piece.
To make the string holes I used the shape tool again to make small circles in the top corners of the banner. I sliced the circles with the banner (one at a time) so that the circles would be cut out of the banner.
And there you go – an easy way to make your own banner! This is a great hack for those who aren't very artsy and need a helping hand to start off their design.
Cricut Card Templates
In the screenshot below you can see all the different size options that come with the card template.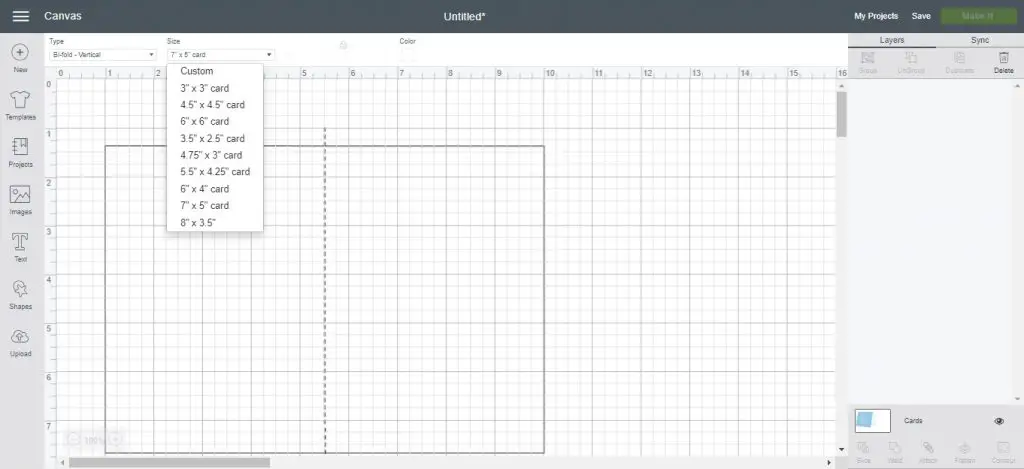 It's really easy to make cards by directly copying a template.
Use the shape tool to make a square, unlock it to make a rectangle and size it over top of the template so that it is the same size.
Using the shape tool again, select score line, and place it in the middle of the rectangle, over top of the template score line. Lastly, attach the score line and the card together, and you're done!
Now you can design your card.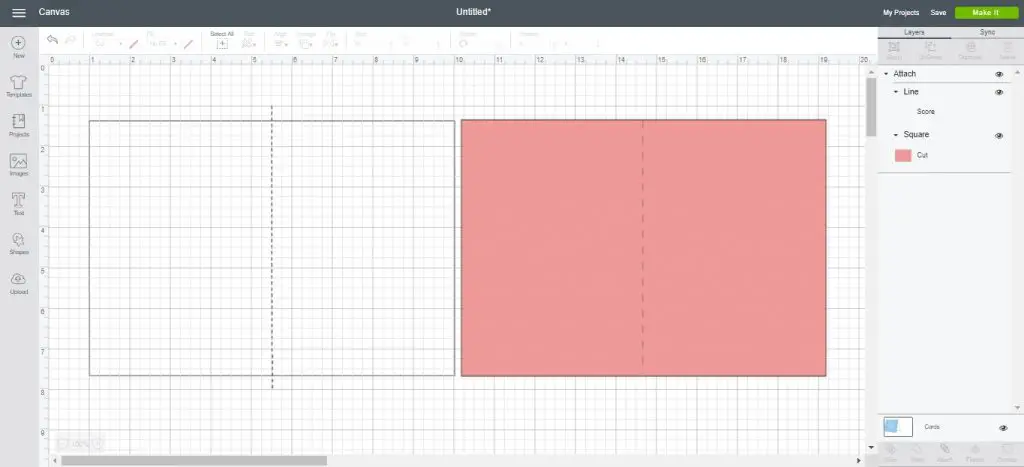 Cricut Design Space Templates
So now that you know all about using templates in Design Space, hopefully your life will be much easier!
Let us know in the comments below which templates you love using and have found helpful. Happy designing!
Here are some other related Cricut Design Space tutorials you might like to check out:
(Please note: This post contains affiliate links. Read our full disclosure policy here.)