How to Upload Fonts To Cricut – Easily Add Fonts To Design Space!
Learning how to upload fonts to Cricut is very simple!
But despite how simple it is, you still need someone to show you how to do it the first time!
There are also a couple of things you might need to do if you can't see your installed font in Design Space. We'll show you what to do below.
How To Upload Fonts To Cricut Design Space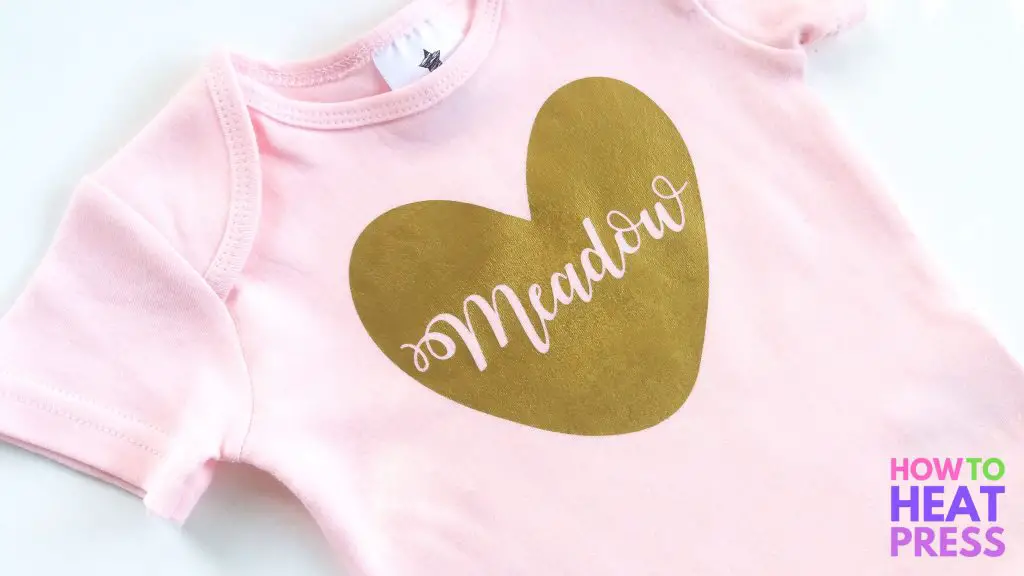 There are all sorts of reasons for using different fonts or text in Design Space.
I use them a lot for creating t-shirts and baby onesies, as pictured above (using the Cricut Slice Tool), or for card and wedding place name projects, as pictured below.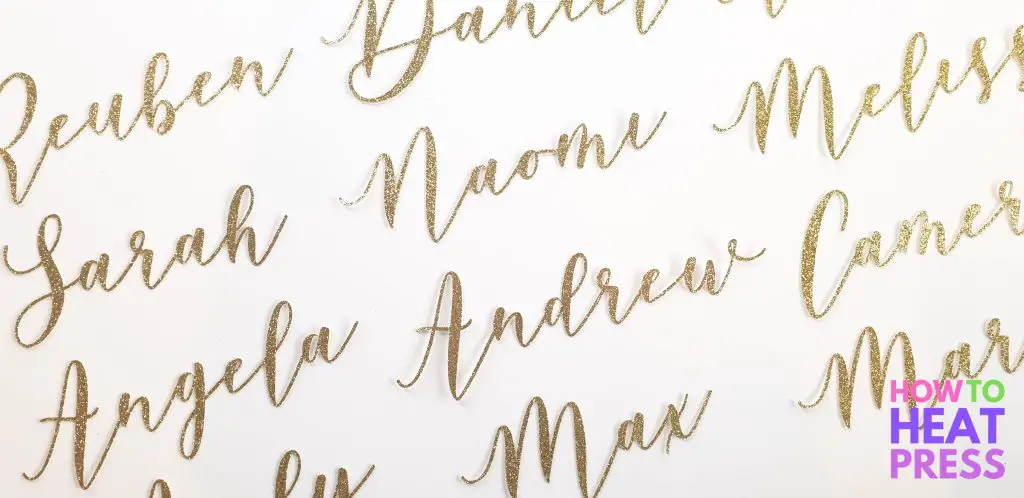 But there are a ton of different uses for fonts with Cricut.
Whether you're making custom tumblers, t shirts, window decals, or anything else with text, this is how you do it…
How To Add Fonts To Cricut Design Space
Before you upload a new font, you need to choose a new font!
We have an article with a list of the best free font sites. But here are a few good sites for now:
Here is a video we created to show how to  upload fonts to your computer for use in Design Space, or continue reading for more details.
1. Choose A Font
I found a font I like called 'Easy November' shown in the screenshot below from dafont.com (my favorite place to get free fonts).
Click to download and save the file to your computer. TIP: Set up a folder especially for all your fonts – once you start collecting, there will be no end!
Your Cricut font download will more than likely be a zip file. You can right-click the file and click extract all (then I usually delete the original zip file to keep it from cluttering up my folders and desktop).

2. Open The Cricut Font File
Find the file on your computer and open (double-click) the TrueType font file. This will open up to a view of the font.
Depending on where you get your fonts from, you may only receive a TrueType file, and have no other options (which is fine)!

3. Install The Font
Click the install button (at the top of the window that has just opened) to install the font onto your computer.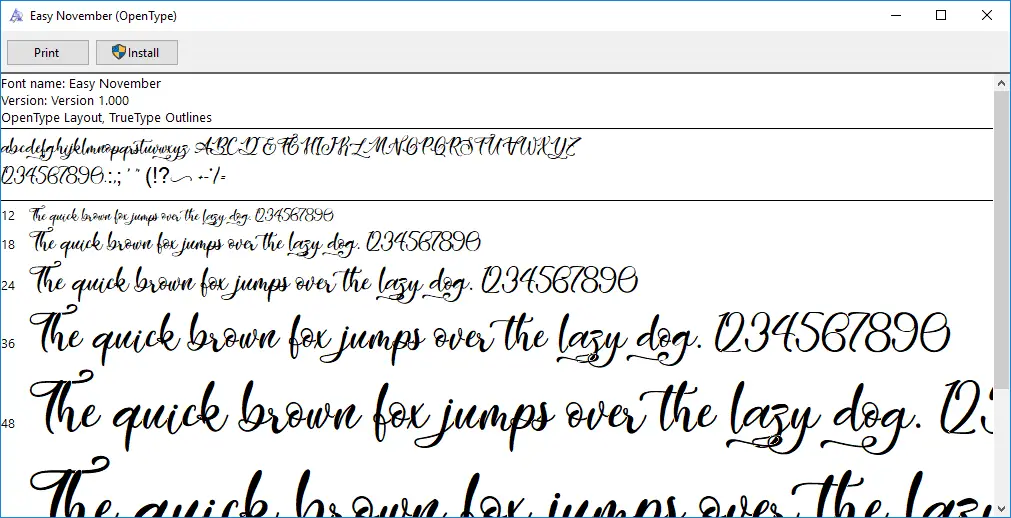 Cricut Font Problems
Now that the font is installed onto your computer, that's all there is to it!
You will now be able to search for it and use the new font in Cricut Design Space.
Sometimes I go into Design Space, and I find my font after creating a text box, but it doesn't show up correctly (as in the screenshot below)… Are your downloaded fonts not showing up in Cricut?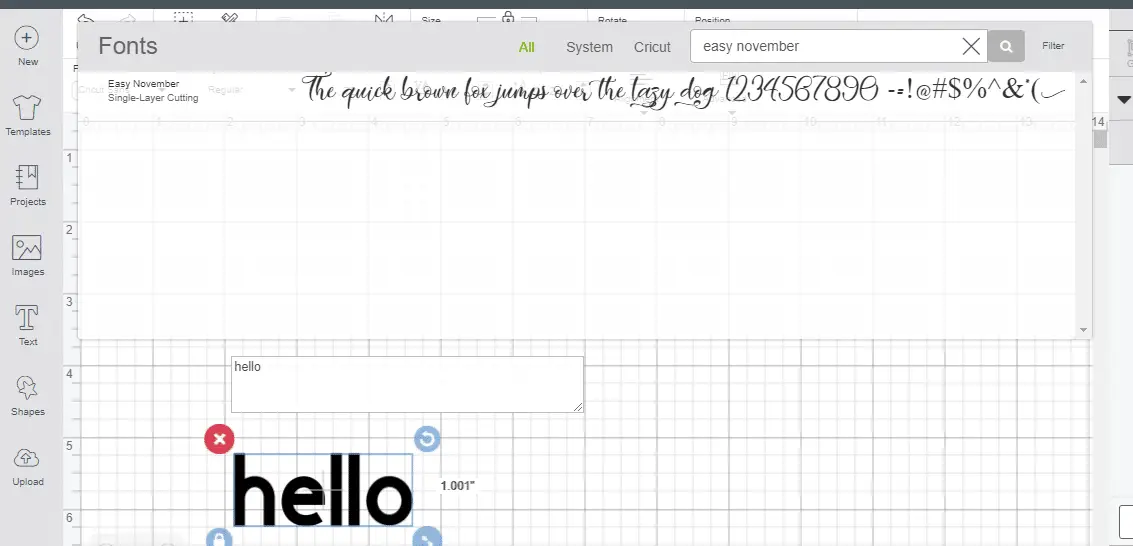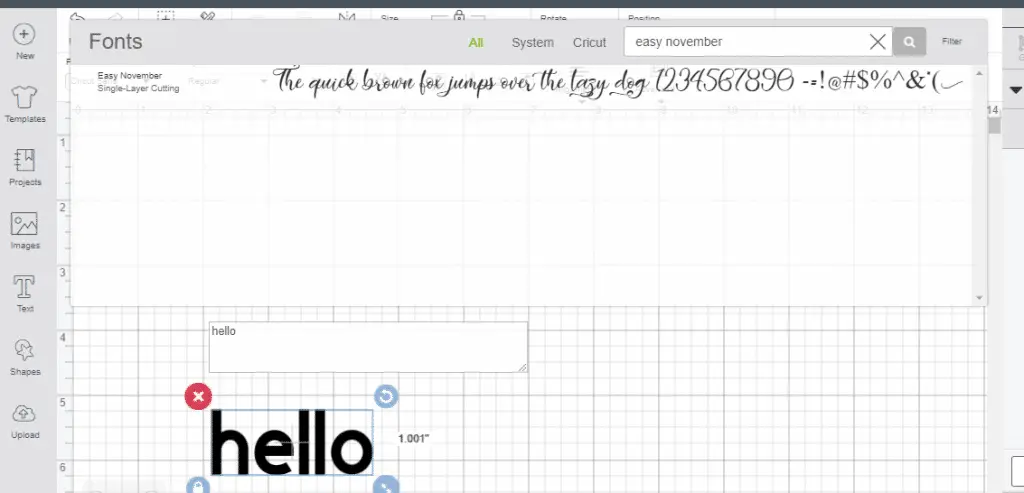 Here is what you need to do to get your font to show up in Design Space:
First, try refreshing the page, and see if that brings the true font through
If not, sign in & out of Design Space, and check if that does the job
If not, you will have to restart your computer – that will definitely fix fonts in Cricut!
On my Windows computer I often need to restart my computer for it to appear, but sometimes a simple refresh is all it takes.
Customizing Fonts In Design Space
Now you can customize the font.
You can change the size of the font, the style, and you can increase or decrease the space between letters. You can also ungroup your text to each individual letter so that you can manually move each letter how you like.
In the screenshot below I decreased the letter spacing to -0.5 so that the letters were touching. Then I used Cricut weld to connect my letters together.
This makes them one image, and the design will cut as one piece.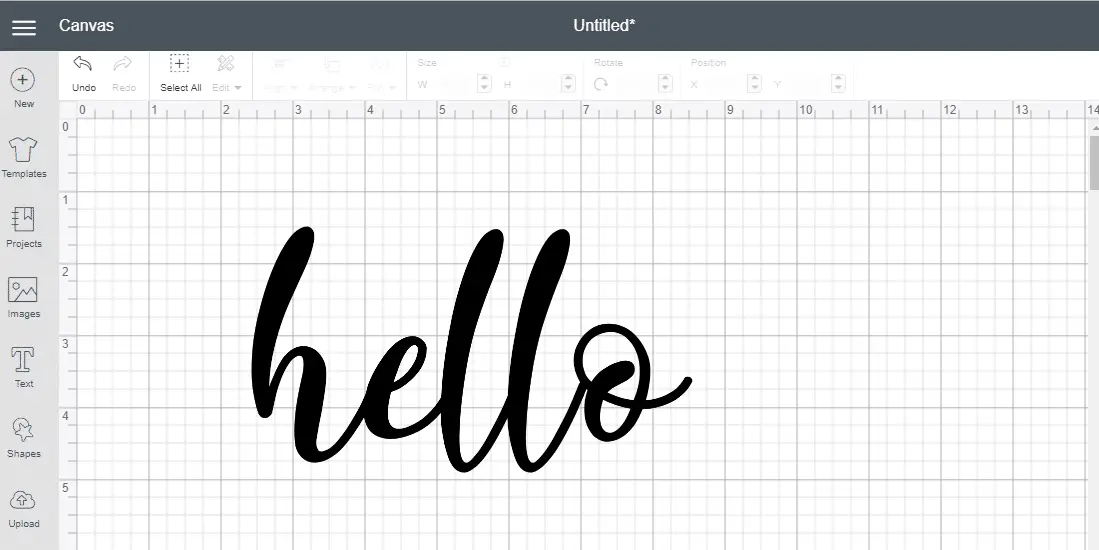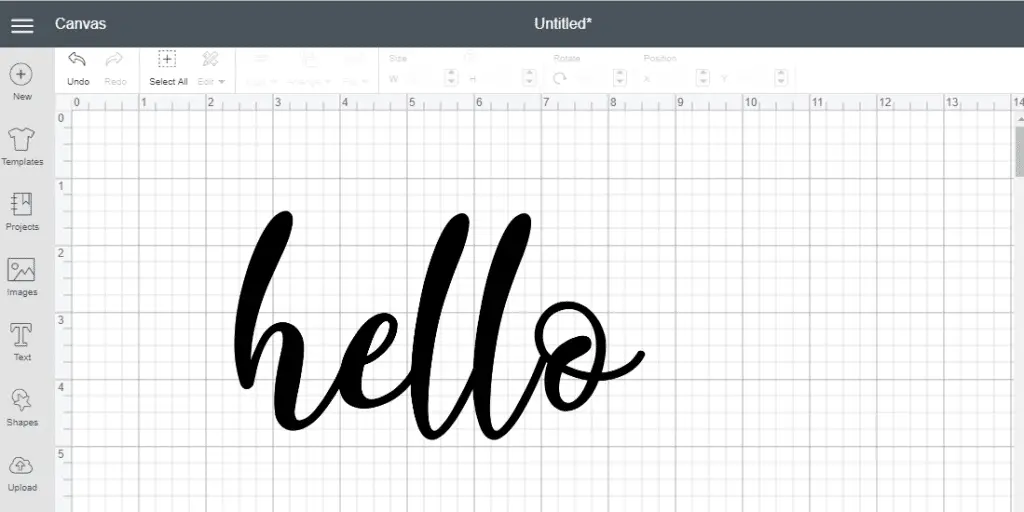 In this case, if I was going to draw instead of cut then I would also need to weld my letters together.
See the example below of what my text would look like welded vs not welded.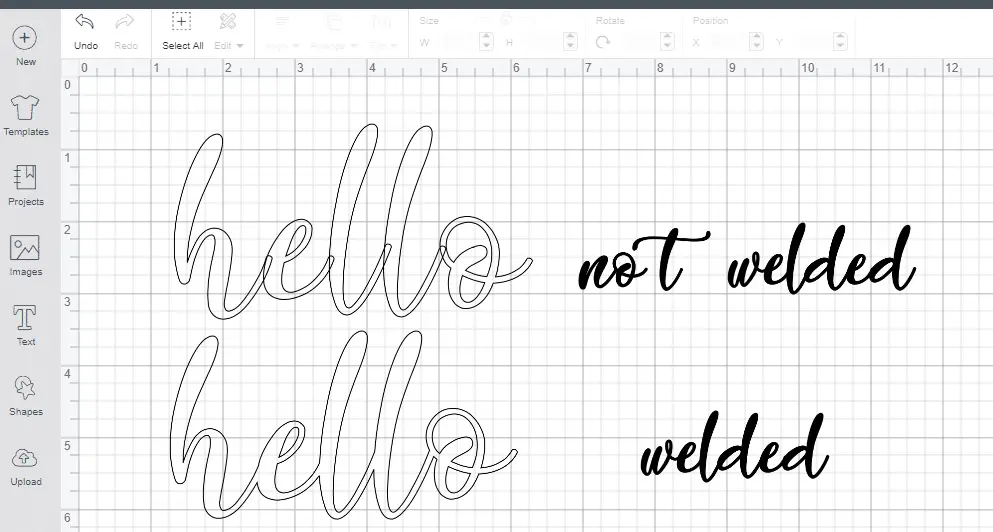 There are a ton of different things you can do with Cricut & fonts: check out how to edit fonts in Design Space for a run-down on all the different options.
How To Filter Fonts
To find the specific font you need, you can filter fonts by single-layer cutting, multi-layer cutting, and writing. This is great for finding fonts which have the writing option.

For fonts that have the writing option, you can also change the text style to writing in the edit panel.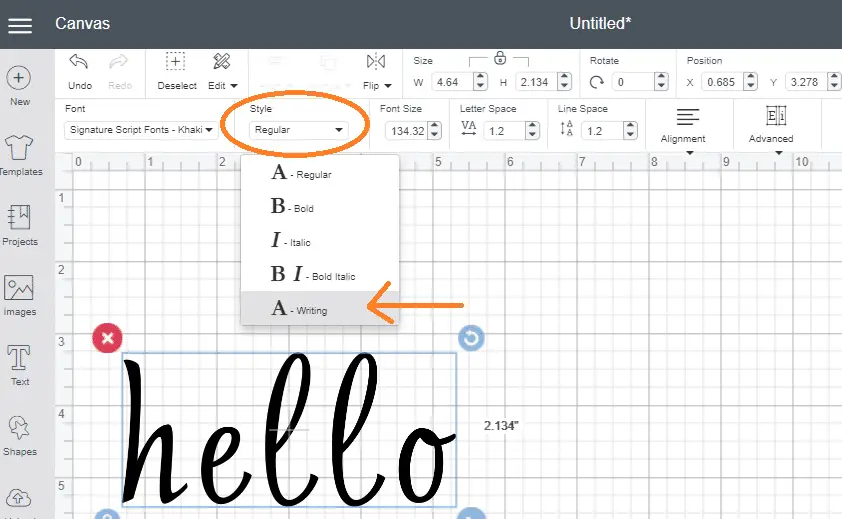 You will then be able to see what your text will look like drawn: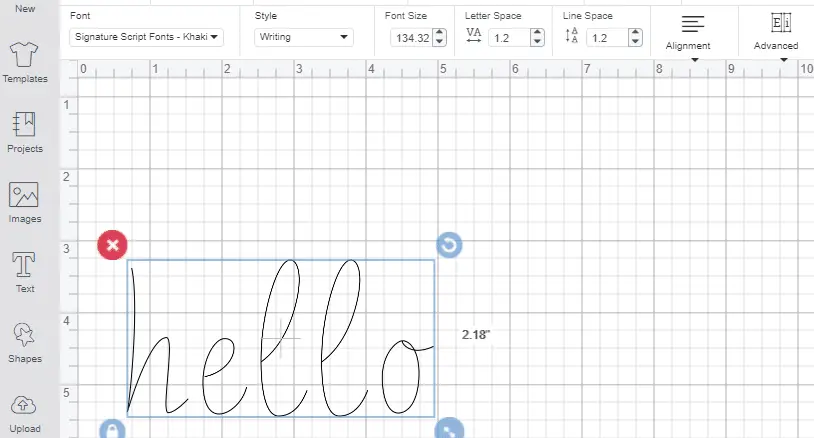 Make sure you either group or attach your letters so that your text is drawn exactly the same way as on the canvas, otherwise the letters will be mixed up.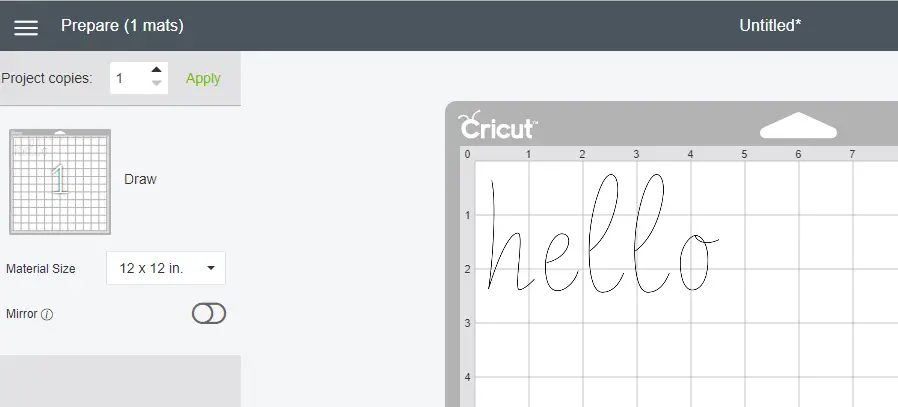 How To Install Fonts In Design Space
So that's how to add fonts to Cricut Design Space.
That's all there is to it. It is all very basic and easy to do when you know how to do it.
Let us know in the comments if it helped of if you have any other questions on problems with text in Design Space.
(Please note: This post contains affiliate links. Read our full disclosure policy here.)