How To Use The Slice Tool In Cricut Design Space – A Beginners Guide
The Cricut Slice tool is yet another great feature of Design Space. When you're bored of doing the same plain types of design again and again, it's time to master the Slice tool. It opens up a whole new world of Cricut craft projects and gives wonderful results. You'll see this below in a simple beginners guide on how to use the Design Space Slice tool.
Cricut Project Using The Slice Tool
We recently had a new baby and named her Meadow. For this project I'm going to make a design with her name which will be pressed with heat transfer vinyl onto a blank baby onesie.
The Slice tool cuts one design element out of another. It can either cut one shape from another shape, cut overlapping shapes from one another, or it can cut text from a shape. In the project below, I'm going to cut text out of a heart shape.
Let's get started!
1. Choose A Font
The font I am using for this project is Watermelon Script from dafont.com.
I typed my desired text and decreased my letter spacing from 1.2 to -0.9 so that each letter linked together nicely.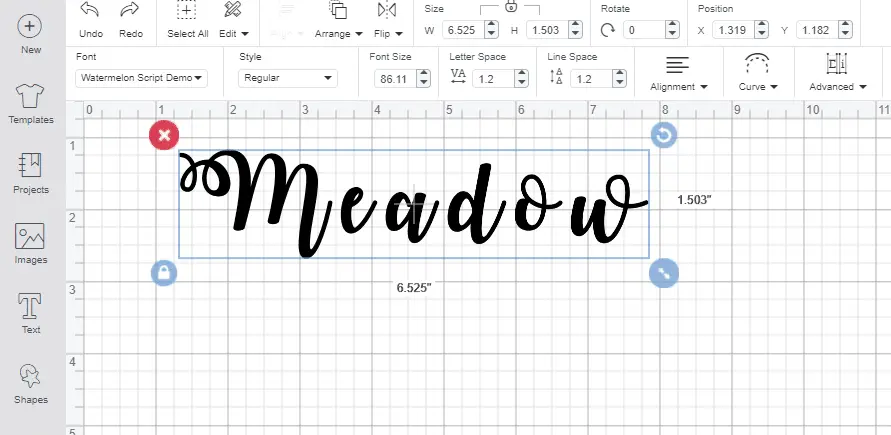 READ: How To Install Fonts In Cricut Design Space
2. Weld The Text
Once I was happy with the letter spacing I welded the letters together to make my word into one image. Welding permanently connects all the design elements into a single image. In my design, the text is all linked together into one piece after I have clicked weld. Make sure you are completely happy when you weld something, as you cannot unweld it again later.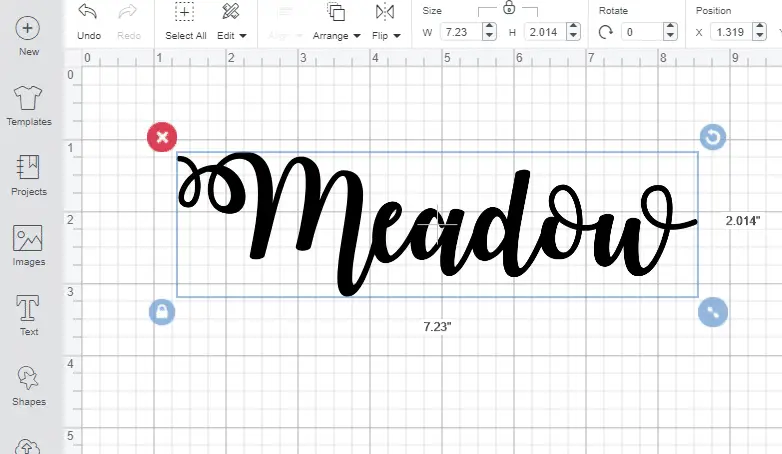 3. Choose An SVG
I found a heart SVG that I liked from Lovesvg.com. You'll see in the screenshot below that it was together with a group of different images. I simply ungrouped everything and deleted all the elements I didn't want.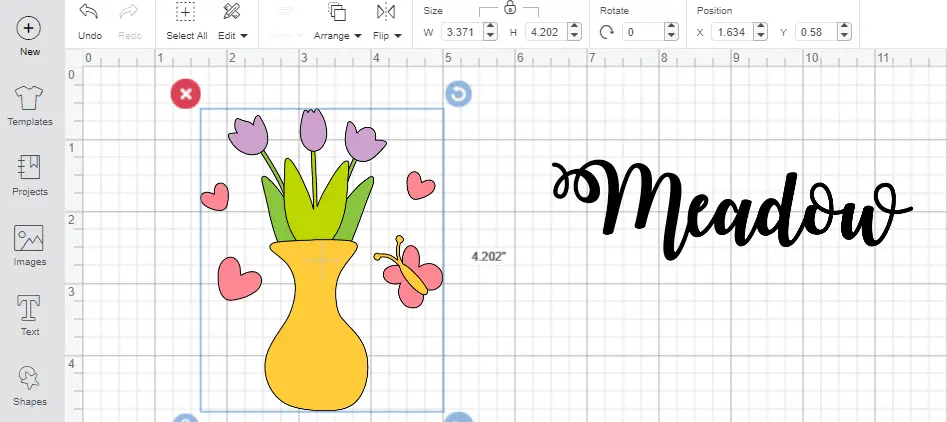 READ: The Best Free SVG Websites For T-Shirt Design
4. Set The Size Of Your Design
Next, I resized the heart image. I wanted the heart to be exactly 5 and a half inches big, so I typed 5.5 in the width box. I chose 5.5 inches as this is going to suit the size of the blank onesie that I am using.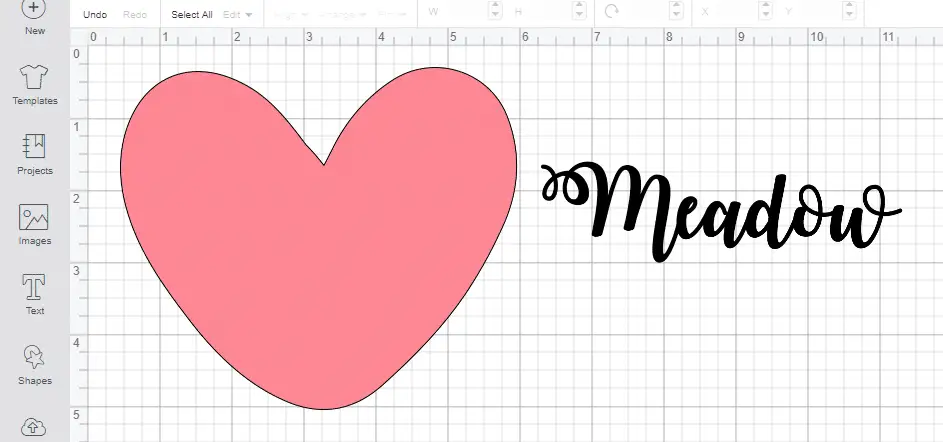 6. Arrange Design
Next I worked out exactly where I wanted my text to go on top of the heart. To do this I had to click 'Arrange' and send the heart to the back, so that my text would appear in front.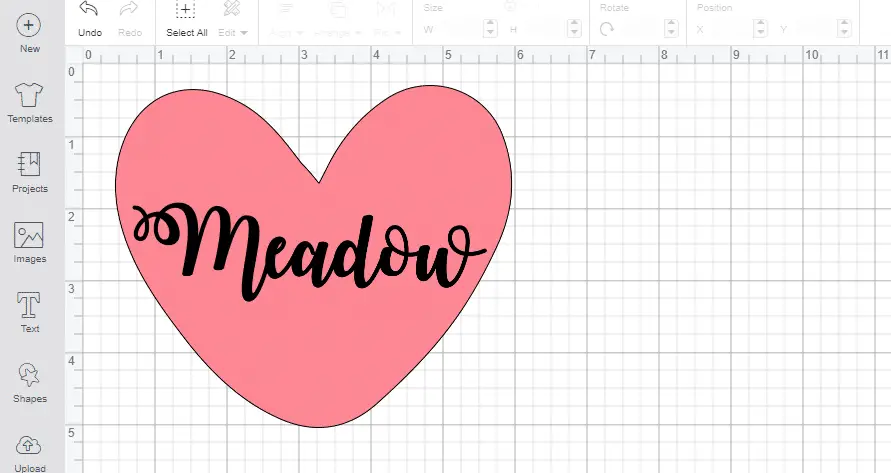 7. Using The  Slice Tool
Once I had everything perfectly positioned, I selected my text, held down the 'ctrl' key on my keyboard, selected the heart, and clicked 'Slice'. I removed the text away from the heart and deleted it. That's how easy using the Slice tool is!
This is also a great method for layering two different colors of glitter. You can't actually layer glitter HTV, so if you slice out the text, you can position your second layer of glitter in the space. So it looks like the glitter has been layered, but it's actually not! It's called 'The Knockout Method'. Find out more about it in this post from Expressions Vinyl.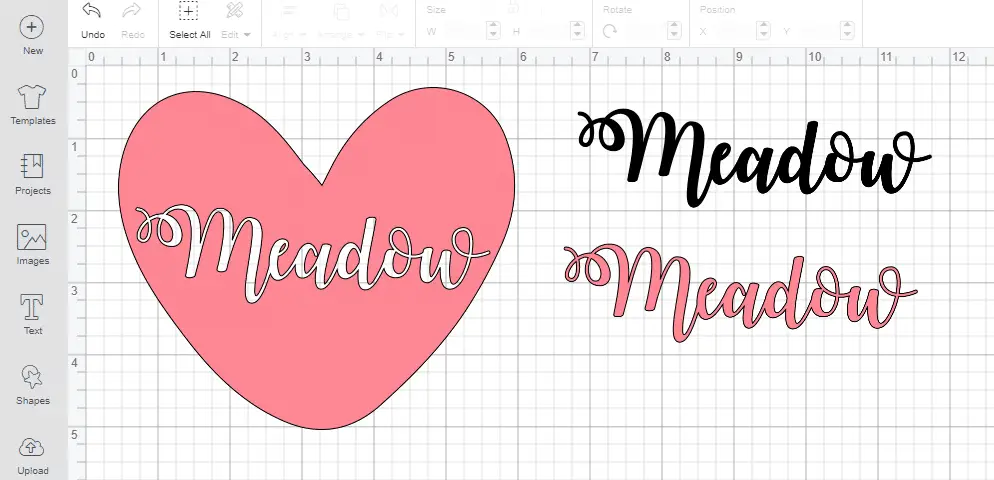 READ: The Best Free Font Websites For Cricut Projects
8. The Finished Design
Here's my final design. I love this font and I'm looking forward to seeing the cut vinyl!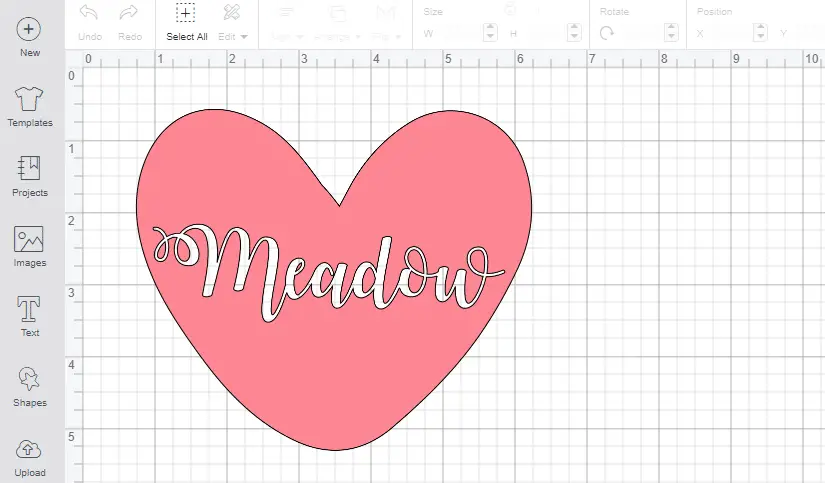 9. Mirror HTV
I clicked 'Make It' to view my mat and selected the 'mirror' option as I'm using heat transfer vinyl. Always cut HTV in reverse as it is applied to your garment upside down.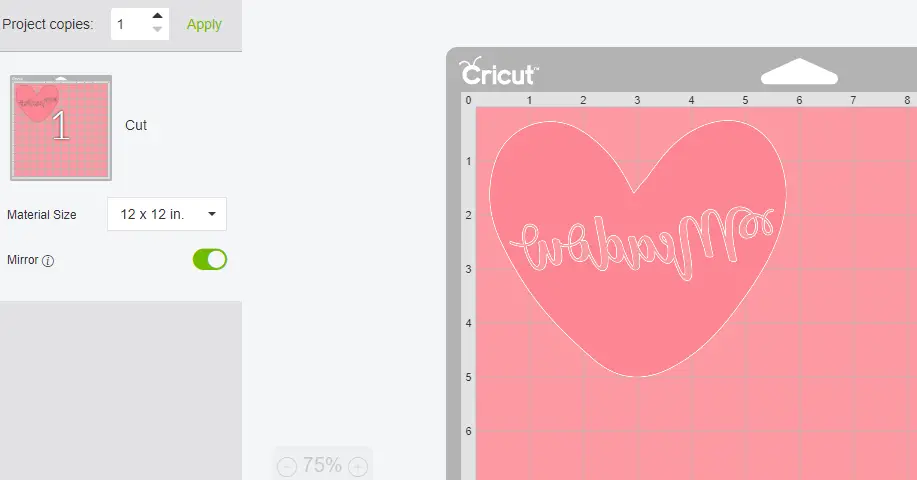 10. Time To Cut!
I cut my heat transfer vinyl with my Cricut Explore Air 2 cutting machine. This is such a great machine – there's no end to what it can do! For this project I've used Gold HTV from this Siser HTV bundle. I forgot to get a photo of my vinyl being cut, so the following is just a photo of my machine that I took afterwards!
Don't forget to set the dial to 'vinyl' and place your HTV shiny side down on the mat!
READ: 25 Cricut Tips & Tricks For Cutting Machine Success
11. Weed The Design
Next I weeded my design with my Cricut weeding tool. It was a bit weird for me to weed out the text this time, rather than weeding out the vinyl around it!
If you have a heat press, heat up your lower heat press platen for a couple seconds and weed your vinyl on the warmed platen. This will make weeding easier and faster.
12. Press The Design
Here's my design all ready to be pressed onto a baby onesie! Remember to pre-press any wrinkles out of the onesie before applying the design.
To perfectly line up my transfer, I folded the baby onesie in half and pressed a line right down the middle. Then I just lined up the middle of the heart with the pressed line.
If you're using a heat press, pre-press your garment for 3 seconds and then press the design for 10-15 seconds at a medium pressure. Make sure you use a teflon sheet to protect both your garment and your heat press.
If you are using an iron you will need to press it down firmly for ten seconds over each section of the design. It doesn't matter if some areas get hit twice. You can then gently peel away the carrier sheet. If I'm using an iron, I like to do another ten seconds over the whole design again to be sure it's down!
If using the Cricut EasyPress (or an iron), you can turn your garment over and press the back as well to make sure the design is well adhered to the garment.
READ: The Best Heat Press Machines For Beginners & Small Business
13. The Final Result
The finished product! I absolutely love it, it's so pretty!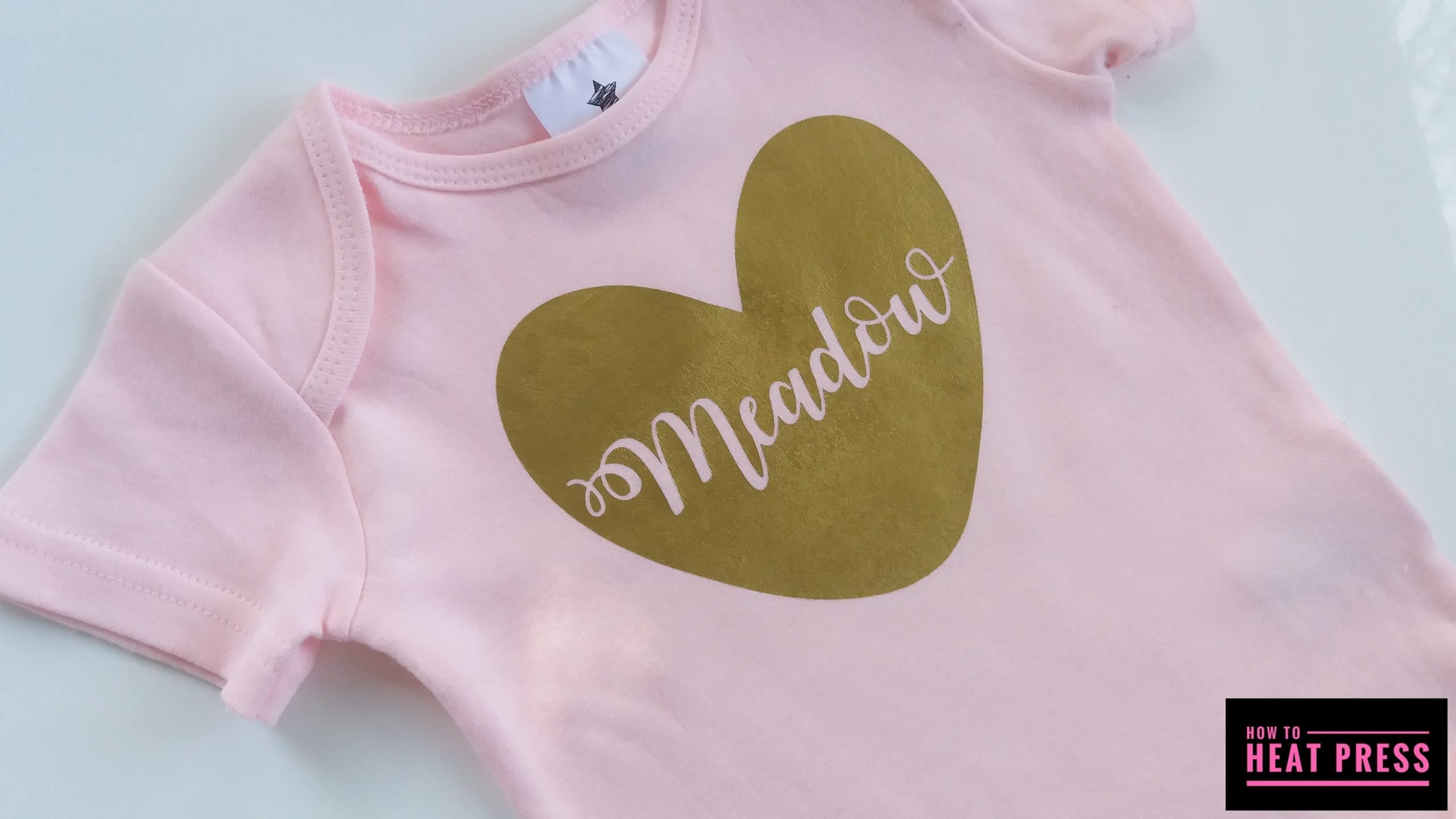 So there you have it: how to use the Slice tool in Cricut Design Space! It produces a really stunning result, but is very easy to create.
I hope this has helped you to know what you're doing, or inspired you to give it a go. Let us know the kind of Slice tool projects you've been working on in the comments below.
(Please note: This post contains affiliate links. Read our full disclosure policy here.)