Cricut Iron On Vinyl Guide – Cricut HTV Range & Tips For Use
This post contains affiliate links. If you use these links to buy something, we may earn a commission, but it doesn't cost you anything. Thanks!
Cricut Iron On Vinyl is a quality HTV with a huge selection!
It took me a short while to learn how to use it properly, but now that I know, I'm very pleased with the quality.
In the past, I've mostly used Siser EasyWeed, and Cricut Iron On acts slightly differently – you've got to get familiar with it!
Cricut Iron On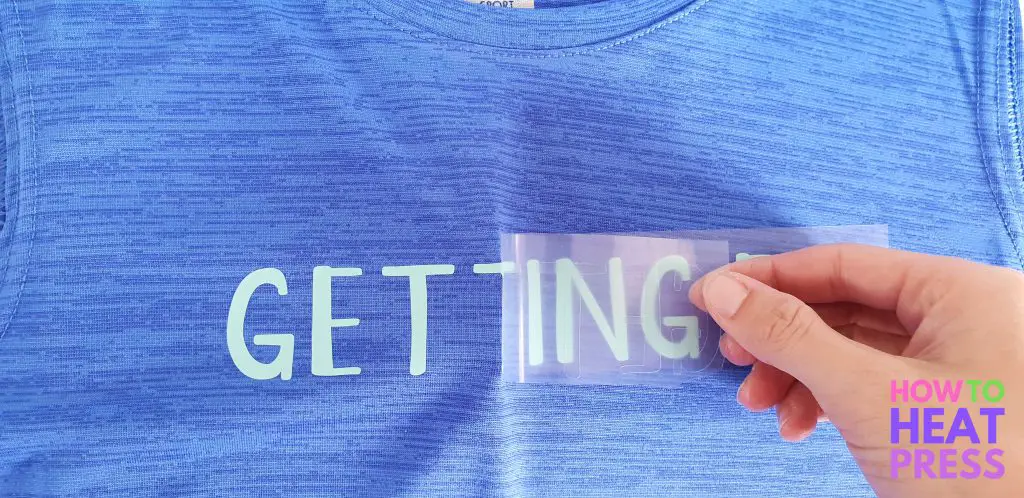 The full range of Cricut HTV includes:
Everyday Iron On
Iron On Lite
Sportflex
Glitter Iron On
Foil Iron On
Holographic Sparkle Iron On
Patterned Iron On
Mosaic
Mesh
Express
And it can be applied using:
We've used Cricut Vinyl with each of these heat press machines, and have found good success. Of course, Cricut Iron On does not have to be cut with a Cricut cutter. Use it with any cutting machine.
Where To Buy Cricut Iron On
Here is where you can pick up each of the different Cricut vinyls!
Lets take a deeper look at the Cricut Iron On range!
Cricut Everyday Iron On Vinyl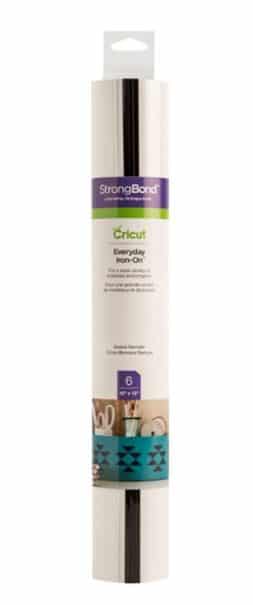 Cricut Everday iron on vinyl is the standard HTV in Cricut's range.
It's a strong wearing heat transfer vinyl that can last over 50 machine washes. It's perfect for garments, and great for a range of other HTV projects. Use it for farmhouse signs, fabric decals, reverse canvas projects, and so on.
It comes in over 25 different beautiful colors, including:
Cricut Iron On Lite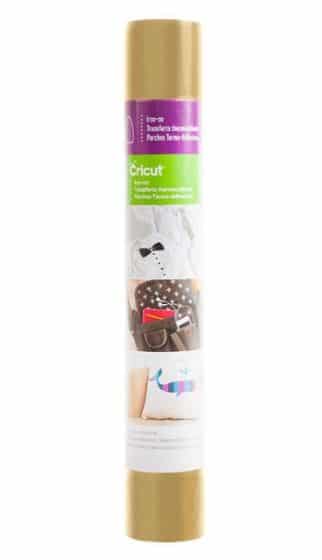 Cricut Iron On Lite is another standard Cricut HTV.
Iron On Lite differs from the Everyday Iron On with a matte finish, rather than a semi-gloss finish. It is also more suited to clothing than the Everyday HTV.
It is available in over 20 different colors, including:
Cricut Glitter Iron On

Cricut have a large range of Glitter HTV.
Glitter iron on is harder and thicker than most (if not all) other types of heat transfer vinyl. It's especially popular for children's clothing and accessories.
Colors of Cricut glitter iron on include:
Love those Cricut color names!
Cricut Iron On Foil

Another awesome HTV is Cricut Foil Iron On.
They also have many other colors of Foil Iron On, such as Rose Gold, for sale in individual rolls.
Sportflex Cricut Vinyl Iron On

Cricut Sportflex Iron On is made especially for those stretchier garments: polyester and nylon blend active wear, for example.
There is the Sportflex Metallics Sampler Pack which contains 3 Iron On vinyl sheets of Lavender Metallic, Rose Gold Metallic, and Ocean Metallic. Sounds nice!
Cricut Patterned Iron On Vinyl

The Cricut Patterned Iron On range is fantastic!
I absolutely love patterned HTV – it's so different from having single colored vinyl. It is especially good if you are using it with animal SVG files or something like that – projects where you have thicker sections of the patterned iron on to show off.
Cricut Holographic Sparkle Iron On

Cricut Holographic Sparkle Iron On is a relatively new addition to the Cricut HTV range – and I've personally not yet tried it! However, I do need to get myself some to try it out.
It is sold in a 12 x 24 inch roll and is great for decorating bags, pencil cases, baby onesies, and of course t-shirts! It's not just holographic, and it's not just sparkle, it's holographic sparkle!
Cricut HTV Vinyl
So that is the range of Cricut Iron On Vinyls. They are always working on new and wonderful things and so I'll update this list as necessary.
There used to be a product called Cricut Flocked Iron On as well, but they seem to have stopped making this for the time being because I can't find it anywhere! Flocked vinyl is a fluffy or furry heat transfer vinyl that is a lot of fun to make t-shirts with!
Here are some tips on how to apply Cricut Iron On vinyl.
How To Use Cricut Iron On Vinyl
Doing a Cricut iron on transfer is a lot of fun – at least until something doesn't go quite right! It's heartbreaking when you've spent all this time designing, cutting and weeding a design, for it to go wrong when it comes time to press.
I've had that happen a few times, but I've worked out what my problem was.
Each different type of vinyl listed above is going to have it's ideal time and temperature setting, so you need to read the instructions first and follow them, but if you are still having trouble try out the following ideas.
My Iron On vinyl would melt in different areas – like it would almost turn liquid! Most of the transfer would be perfectly good, but then there would just be one small section of the design that would be melted.
If this occurred while I was using my iron, the problem was twofold:
I had my iron or press set to too high a temperature. For my particular transfer I needed to set my iron to halfway between linen and cotton, and I was setting mine more towards the cotton side thinking that 'the hotter the better the transfer'. Not so – it melts it!
I was using thin parchment paper that did not adequately protect the Cricut iron on transfer. When I also put a thin dish towel over the transfer, I stopped having this issue.
Iron On Cricut
For the full guide on how to apply Cricut Iron On (with all the varieties) see the 'Cricut Heat Guide'.
Pin for later 😉
(Please note: This post contains affiliate links. Read our full disclosure policy here.)