Siser EasyWeed – Pros, Cons, BEST Place To Buy & Application Instructions
We have been using Siser EasyWeed for a while now and have tried a range of other heat transfer vinyl brands as well.
I can tell you right from the start that Siser EasyWeed is the best heat transfer vinyl (at least, in my opinion)! There are another couple of brands that I use from time-to-time (like Cricut Iron-On), but at the moment I'm only really buying and using Siser vinyl for t-shirts. There's just nothing like it.
Read on and I'll try to convince you as well!
Siser Heat Transfer Vinyl
Here are some projects that I have made with Siser EasyWeed – then I'll tell you why I love it so much!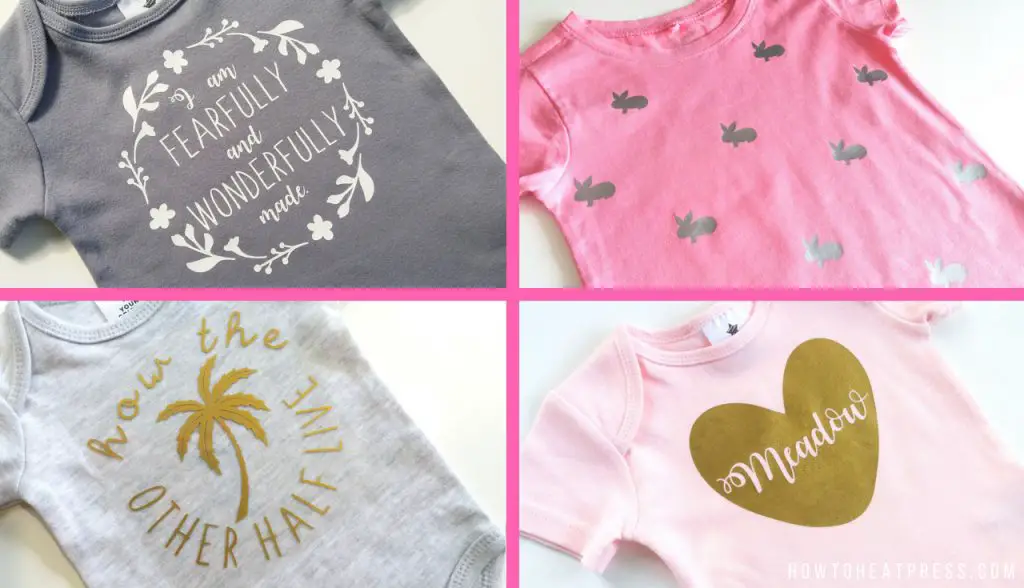 Siser Vinyl
Now let me share with you why I think Siser heat transfer vinyl is the best vinyl for crafts, tees, canvases, and eveything else! Siser does not make adhesive or sticker vinyl, only HTV.
Here's what I love about Siser HTV vinyl:
Siser HTV Is Easy To Cut
I've never had a problem using Siser Vinyl in my Cricut Explore Air 2. As long as I have the dial set correctly to 'iron on' it's always given me a perfect cut.
You may have problems when using cheap HTV. With some cheap vinyl brands, as the machine is cutting out your design, the vinyl will pull away from the carrier sheet. The vinyl does not seem to be as well adhered to the carrier sheet; it may simply be that the vinyl and carrier sheet are of a lessor quality.
Siser is an excellent vinyl for Cricut and Silhouette cutting machines.
Siser EasyWeed Is Easy To Weed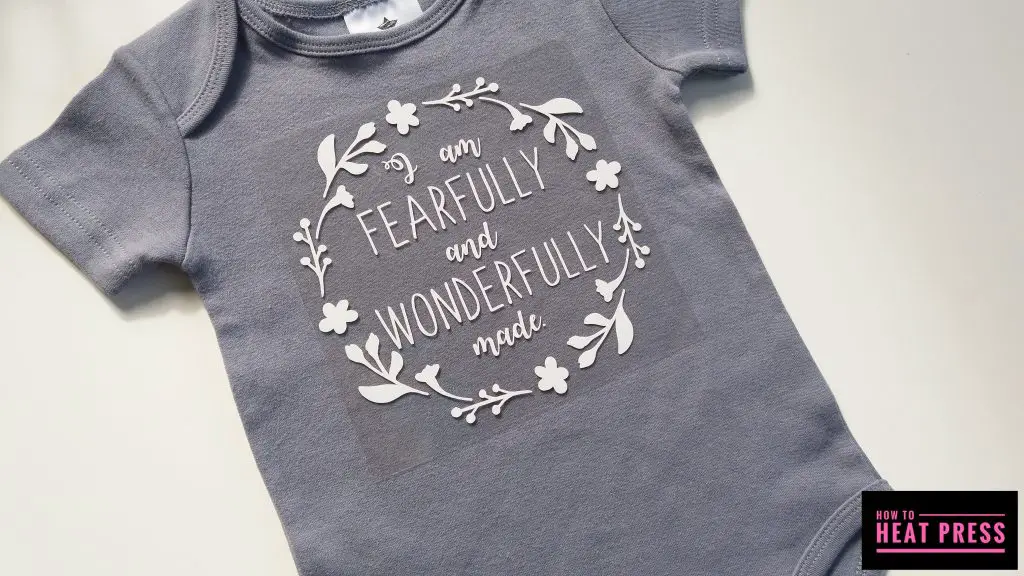 Siser EasyWeed lives up to its name, and is most certainly the easiest vinyl to weed. I actually enjoy weeding when it's Siser Easy Weed!
After I've cut my design, I can remove each section of vinyl without trouble. It pulls away in full pieces without a lot of friction, and more importantly without a lot of breaking. Another vinyl brand I use from time-to-time has a tendency to break constantly as I'm weeding – it's so frustrating!
Siser EasyWeed will save you time and headaches!
Siser Vinyl Adheres Best
I love the look and feel of Siser EasyWeed Vinyl when it has been applied. It seems to bond better than any other vinyl I've used. I'll admit that sometimes it's a case of getting to know a vinyl brand (for example, I had been having a lot of trouble with Cricut Vinyl, but then I worked out it just preferred to be applied at a lower temperature than Siser), but I still think Siser looks best.
Some vinyls appear to be sitting on top of the garment after being applied, whereas Siser vinyl for shirts really bonds well. Once applied, you can see the pattern of the material showing through the vinyl – it really looks like it has become one with the vinyl.
I've never had a problem with Siser vinyl coming off a t-shirt.
Applies With An Iron Or Heat Press
You do not have to have a heat press machine to apply Siser EasyWeed. It can also be applied with an iron, as I have done many, many times. It seems to adhere just as well, it only takes a little longer. However, I would be hesistant about selling any vinyl t-shirts that I'd pressed with an iron.
You can also use the Cricut EasyPress to apply Siser Easy Weed.
Siser EasyWeed Heat Transfer Vinyl Sheets
There are a lot of places to buy Siser EasyWeed at great prices. It's always nice to find Siser vinyl wholesale prices as well. My preference is buying Siser through Amazon. That's because it's always a good price, it always arrives quickly, and shipping is often free.
If you are buying Siser HTV for the first time, I really recommend getting the 12 color starter bundle – I'm pretty sure this was the first pack of Siser vinyl I ever bought. I think I've probably still got some scraps of the more unusual colors from that bundle left!
If you are wanting the best Siser EasyWeed Bundle this has got to be the one – it's got every color of EasyWeed in it! I haven't tried this bundle YET but there are a ton of colors I'd love to make projects with. This bundle also comes with the Custom Siser Swatch Guide and a $100 So Fontsy code.
If you are only after a single color, like Siser black vinyl for example, you can buy varying lengths of the color you want as well. For a huge range of different Siser EasyWeed colors see this listing. There is everything from Lemon Yellow, to Sky Blue, to Texas Orange – make sure you try some strange ones!
Expressions vinyl is another great retailer of Siser EasyWeed. They supply a wide range of heat transfer vinyl sheets and rolls of varying widths and lengths. Make sure you check them out as well.
VISIT: Expressions Vinyl For Cheap Siser EasyWeed
Siser Easyweed Heat Transfer Vinyl Instructions
There are different Siser Easy Weed application instructions depending on what you are using to do the press: heat press, iron, or EasyPress.
A Heat Press & Siser Vinyl
Siser NA Vinyl is best applied with a heat press. Nothing beats the pressure, heat, and ability to monitor time like a heat press. Here are the Siser Easy Weed heat press settings:
Ensure your design has been cut in reverse (place shiny side down on the cutting mat)
Weed excess vinyl away from the carrier sheet
Set heat press to 305°F (150°C)
Pre-press t-shirt (or other garment) for 2 to 3 seconds to remove moisture
Use medium pressure for 10-15 seconds to press the Siser heat transfer
Peel away the carrier sheet either hot or cold
MORE INFO? 17 Heat Press Tips & Tricks
An Iron & Siser Vinyl
Irons are also very good for applying Siser HTV to t-shirts and other garments. They are certainly the best way to start making your own tees! You've probably already got one and so it's one less expense. Here are the Siser EasyWeed iron on vinyl instructions:
Set your iron's dial to between Cotton and Linen and allow to fully heat up
Set up your t-shirt and transfer on a hard surface (I use a wooden chopping board when pressing with an iron)
Use a Teflon sheet or Kraft Paper to cover the transfer
Press down on transfer with iron with medium to firm pressure
If your design is too big to do in one go, do it in stages
Peel carrier hot or cold
I usually then put my Kraft Paper back over top and press each section again for 5 – 10 seconds
WANT TO KNOW MORE? The Complete Guide To Heat Pressing With An Iron
The Cricut Easy Press & Siser Vinyl
The Cricut EasyPress can apply Siser heat transfer vinyl to all the usual surfaces. The EasyPress mat is also now available (on Amazon or at Cricut.com) and is the best accessory for achieving the perfect transfer. Here's how to apply Siser vinyl with the Cricut Easy Press:
The temperature to set your EasyPress to apply Siser vinyl is 335°F
Once your press has reached temperature it will beep
Pre-press your t-shirt to remove moisture and wrinkles
Cover your transfer with a protective sheet
Press transfer for 15 seconds
Hot or cold peel carrier sheet
Repeat press for 5 -10 seconds
To be totally clued up, watch how Lily applies Siser HTV with an EasyPress. I've set it up to start after she has cut and weeded her design, but go back if you want to see the whole process.
INTERESTED IN THE EASY PRESS? Check Out These 35 Pros & Cons
Siser Heat Transfer Vinyl Range
As well as the standard range of Siser EasyWeed, there are a variety of other Siser vinyls available. Here are some links to other articles we have on the other vinyls:
Also available:
Buy Siser EasyWeed today and give it a try for youself. Trust me, it's the best!
The one type of Siser vinyl that I'm not so keen on is their patterned vinyl – just because the patterns aren't that nice. Otherwise, I'll be buying Siser.
Thanks for reading – please leave any comments or questions below.
(Please note: This post contains affiliate links. Read our full disclosure policy here.)