Siser EasyWeed Stretch Review – Should You Try it?
This post contains affiliate links. If you use these links to buy something, we may earn a commission, but it doesn't cost you anything. Thanks!
Siser EasyWeed Stretch HTV – everything you need to know!
Siser stretch vinyl is the perfect HTV product for stretchy performance wear fabrics like nylon, poly, and spandex. It's also good for fitted garments that tend to stretch a bit more when in use.
It does differ quite significantly from regular Siser EasyWeed, so we'll be covering that below!
Siser EasyWeed Stretch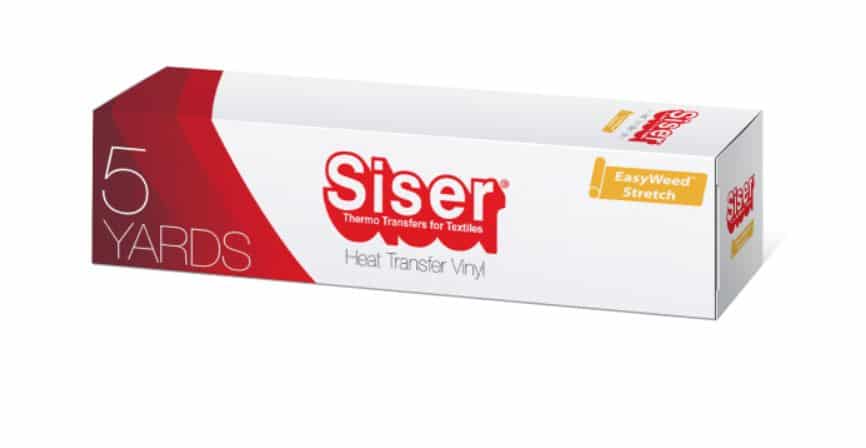 First, some general information about EasyWeed Stretch.
It's available in 25+ different colors, the likes of lilac, silver, royal blue, and sea glass.
Purchase it in a wide range of roll and sheet sizes, from 12 x 12 inch sheets to 20 inch by 50 yard rolls.
It is a Matte finish heat transfer vinyl
Siser Stretch can be applied using a heat press, the Cricut EasyPress, or a home iron. The application settings will vary depending on what you use.
This HTV can be layered on top of itself, and some other types of vinyl. Other layerable vinyls may also be suitable on top of EasyWeed Stretch.
EasyWeed Stretch Fabrics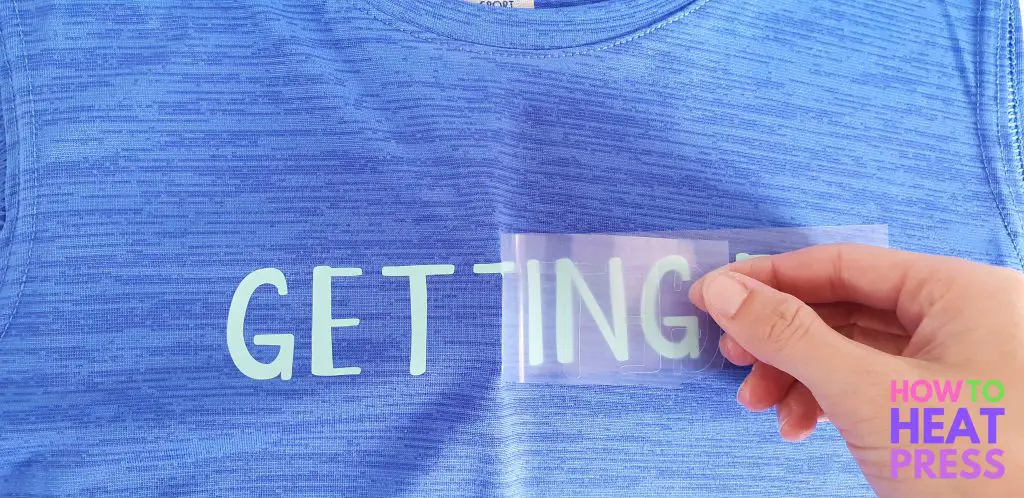 Siser EasyWeed Stretch is good for use on the following fabrics
100% cotton
Poly/cotton blends
100% polyester
Leather
Lycra/Spandex
Use this as a vinyl for active-wear, baby onesies, and fitted tank tops. However, it's not only for use on stretchy fabrics, as many people choose to use it on regular cotton shirts, preferring the look and feel over other vinyls.
Siser Easyweed Vs EasyWeed Stretch
The biggest difference between regular EasyWeed and EasyWeed stretch is simply what we've covered already. Stretch is best for garments that have a bit of stretch in them, while EasyWeed is good for everything else.
Besides this, the color ranges are quite different. Regular Siser EasyWeed is available in 50+ colors, to Stretch's 25+ colors. The former's color range is more standard and staple, while Stretch has more of those pastel type of colors.
The other big difference is in the finish. EasyWeed Stretch is best for those preferring a matte finish HTV. Regular EasyWeed has much more of a gloss to it!
Siser EasyWeed Stretch Instructions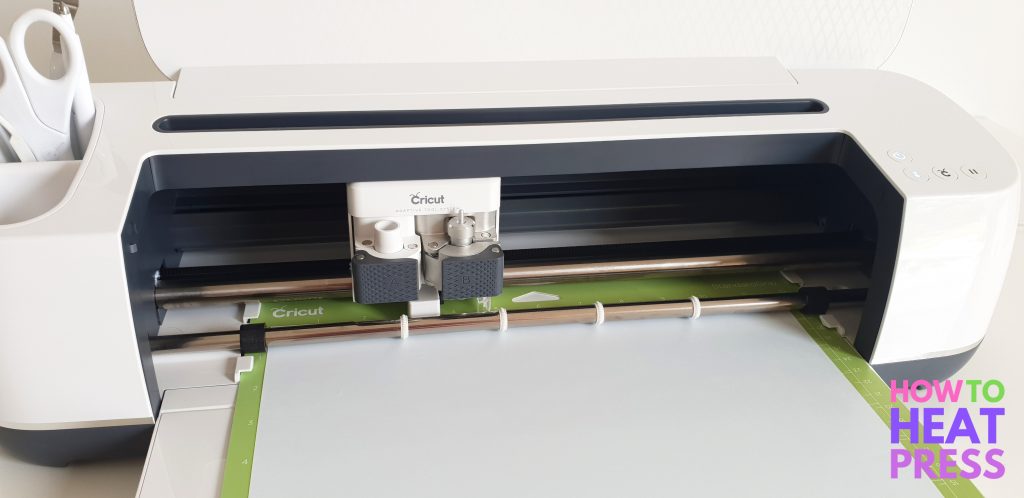 Siser EasyWeed Stretch can be cut with any of the usual vinyl cutting machines. Our preference for home cutting machines is the Cricut Maker (pictured above) – you can't beat it!
In order to cut EasyWeed Stretch, most machines will be fine on their regular iron on or HTV cut setting. However, as always, it's best to do a test cut first to check the depth.
If you are using a heat press machine to apply Stretch:
Set machine and apply at 320°F/160°C
Use firm pressure for 15 to 20 seconds
Peel the carrier sheet hot or cold
For use with the Cricut EasyPress:
Set EasyPress to 335°F
Place shirt and transfer on EasyPress Mat
Press for 10-15 seconds
Peel carrier sheet hot
Turn over and hit for another 10 seconds
If you are using a home iron:
Set dial to between cotton and linen
Cover transfer with parchment paper or Teflon Sheet
Place on flat, hard surface (not EasyPress mat)
Keep iron in place and press with firm pressure
Press for 20 seconds
Peel carrier sheet while hot or cold
Cover and re-press for 5-10 seconds if needed
Check out this video from Expressions Vinyl to see how to apply Stretch with an iron.
EasyWeed Stretch Alternatives
What are some alternatives to Siser EasyWeed Stretch?
Please let us know if you have any comments or questions down below!
(Please note: This post contains affiliate links. Read our full disclosure policy here.)