How To Layer Heat Transfer Vinyl – Layering HTV With Cricut
This post contains affiliate links. If you use these links to buy something, we may earn a commission, but it doesn't cost you anything. Thanks!
Layering HTV is an easy way to give dimension and color to your shirt designs!
While not all types of HTV can be used as a base layer, most standard varieties can be. I'll show you how to layer heat transfer vinyl using Siser EasyWeed while making this sweet fox tee for my daughter.
Layering Heat Transfer Vinyl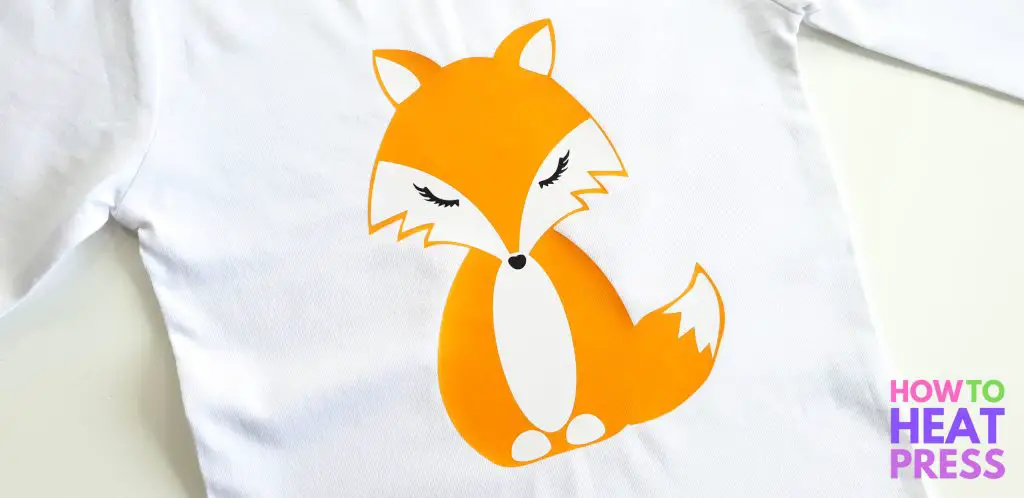 Siser EasyWeed HTV is our favorite type of HTV. It's a high quality brand, it's easy to use, easy to weed, and it lasts well.
Siser EasyWeed can be applied to the following fabrics:
100% cotton
100% polyester
Poly/cotton blends
leather and other fabrics
I'm customizing this multi-layered design in Cricut Design Space, cutting it with the Cricut Explore Air 2, and pressing it with the Power Press heat press.
Preparing To Layer HTV
For this project I'm using this cute fox SVG which has several different layers in it. I've uploaded it to Cricut Design Space where I can customize and size it for my t-shirt.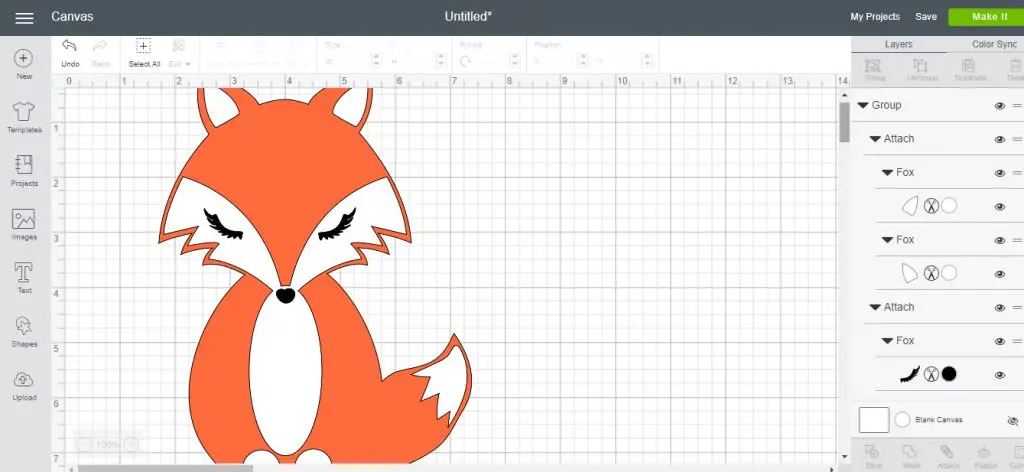 I've got three different mats (in DS) for each color in my design. Each mat will need to be mirrored because it is heat applied in reverse onto the t-shirt.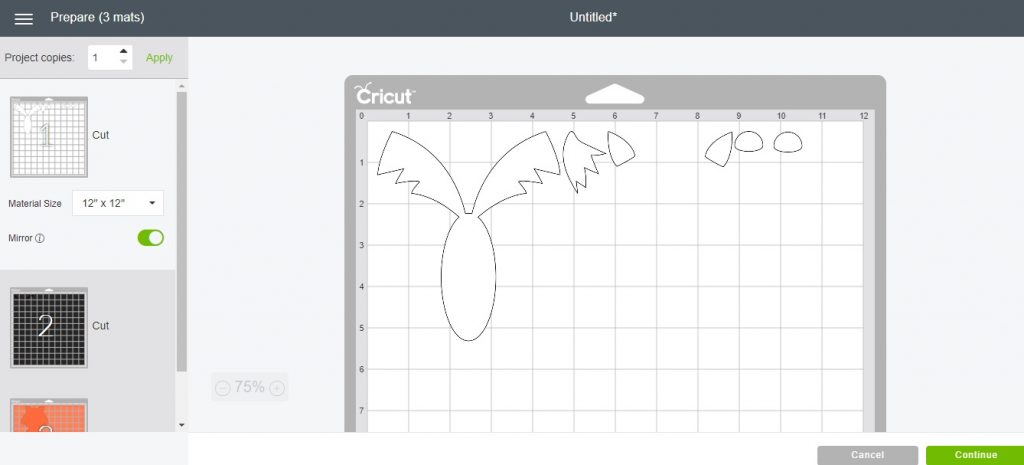 I'm using the Cricut Explore Air 2 to cut out my vinyl. I've set my dial to 'Iron On' and have put my HTV shiny (colored) side down on the mat. And I'm cutting it with my standard blade.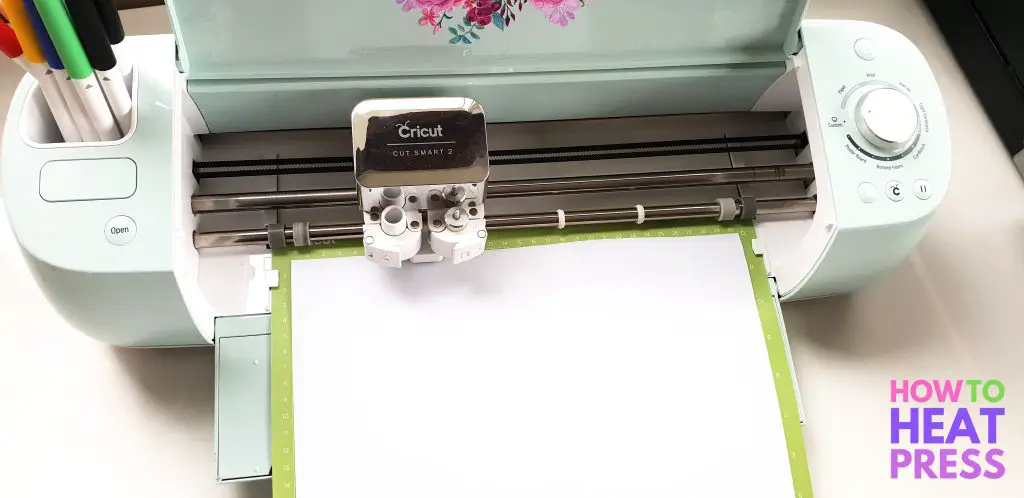 Once cut, I've weeded all the different pieces of my design and cut them into their separate parts.
When using Siser EasyWeed, you can heat up your bottom heat press platen for a few seconds and then weed on the warmed platen. This loosens the vinyl and makes it easier to weed. There is less resistance when pulling it away from the carrier sheet.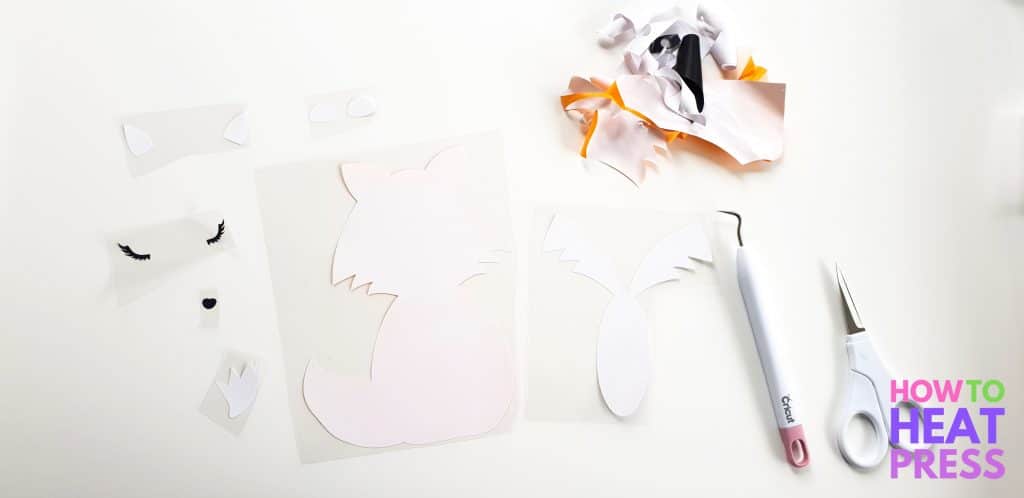 How To Layer Vinyl
Before I start pressing my HTV, I'm going to pre-press my blank t-shirt. I've set the Power Press to 305°F, which is the temperature I'll be pressing my HTV. I'm going to pre-press my shirt for three seconds.
Use a heat press pillow (if you have one) either within your garment, or underneath it, to raise the area that will be transferred onto. This will stop the collar and seams getting in the way and affecting the pressure.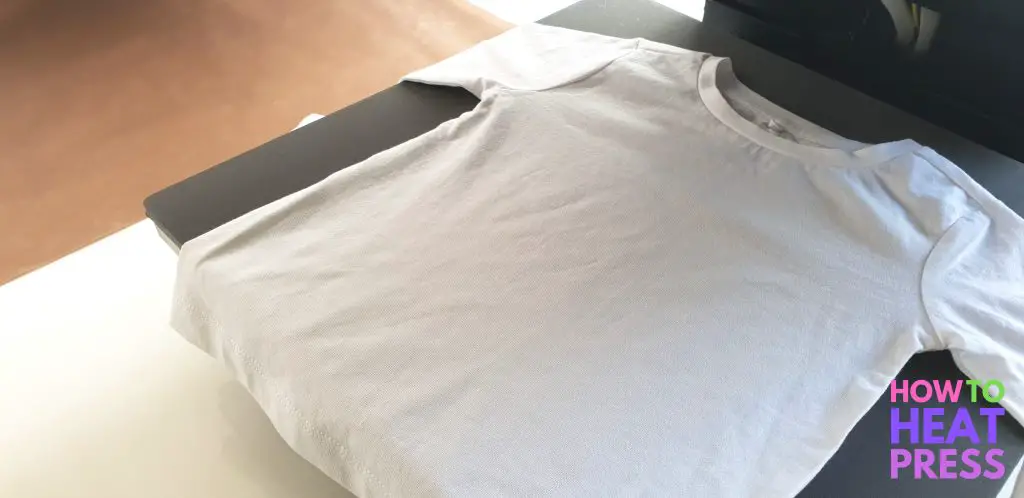 Siser has what is called the 'one second tack', which is perfect for layering HTV.
You simply press a layer for one second, peel off the carrier sheet, place on the next layer, press it for one second, remove the carrier sheet, and repeat the process with all the layers in your design.
By pressing a layer for only one second, it will have adhered to the garment enough for you to remove the carrier sheet. Then you can do the next layer of your design. Once all your layers are done, you can press the entire design without any carrier sheets for the full 10 seconds to finish it off.
If you follow this method with Siser EasyWeed, you won't have to worry about over-pressing or shrinking your HTV designs, or about shrinking/damaging your garment.
Here are the recommended instructions for pressing Siser EasyWeed:
Set heat press to 305°F
Medium pressure
Peel carrier hot or cold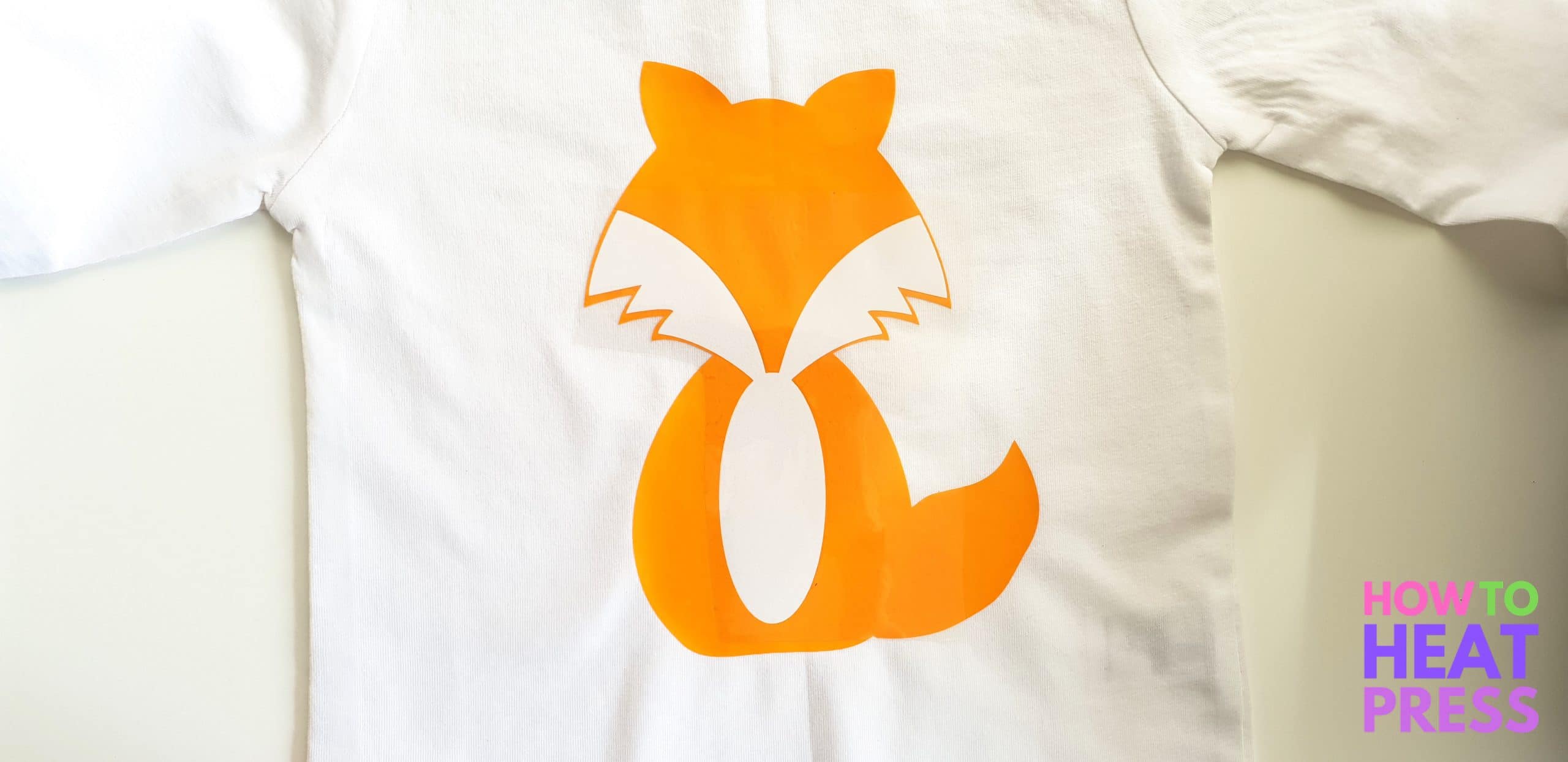 Here's how I pressed my fox design:
First press – base layer or orange color of the fox – 1 second tack
Second press – main white part of the body (I could have done the ears and tail in this press, but forgot!) – 1 second tack
Third press – eyes, nose, feet (easier to do now than in the second press), tail and ears – 1 second tack
Fourth press – full 10 seconds with all carrier sheets removed
If you add it up, in total I pressed my design for 13 seconds, which is perfect as the recommended amount of time for EasyWeed is 10-15.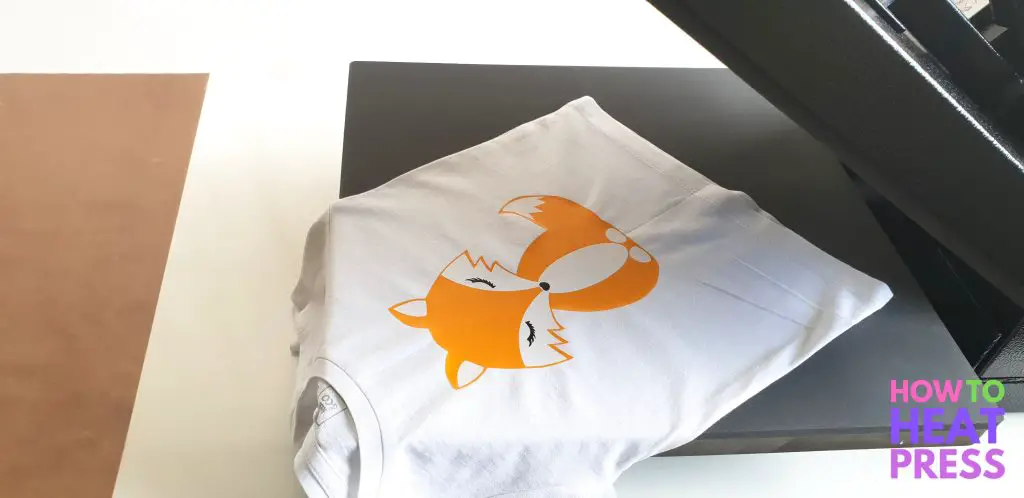 When pressing multiple elements at once, make sure that the carrier sheets don't interfere with any of the HTV. Ensure that all the HTV is actually touching your shirt. You can trim off any excess from the carrier sheet to fit things in better – otherwise, do that piece in your next press!
Always use a teflon sheet to protect your design from the press, and especially use one when you have removed the carrier sheets and the HTV is exposed.
Here's the project all done! Super cute.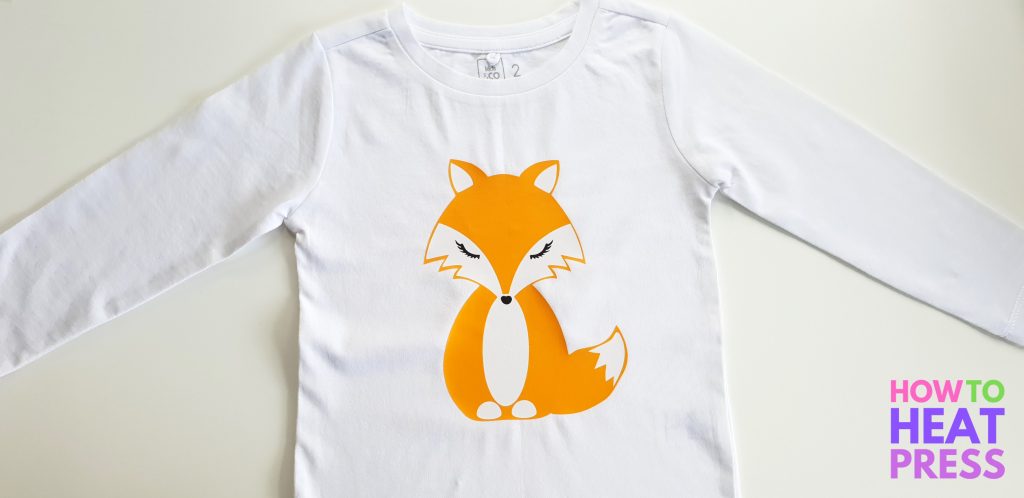 Wait at least 24 hours before washing your freshly pressed shirt. And in order for it to last well, wash it with warm or cold water and mild detergent.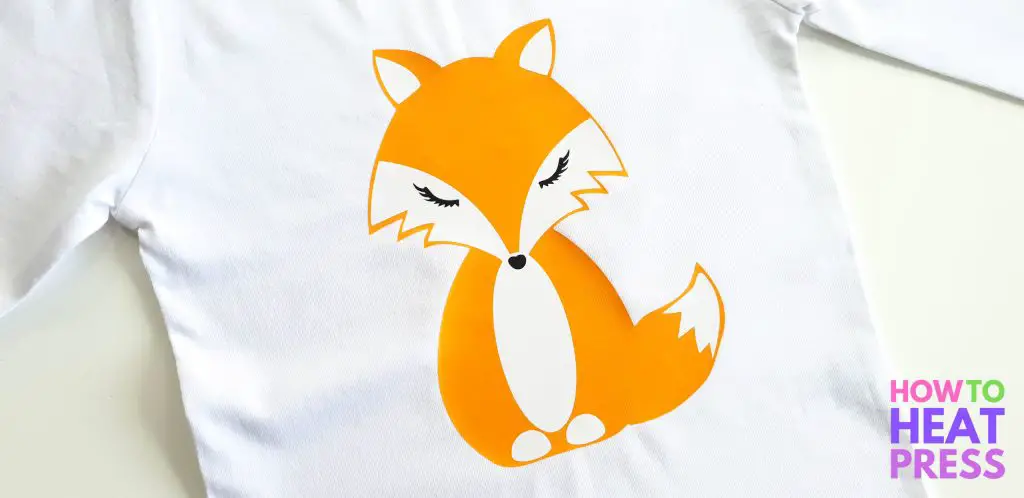 Layering HTV With EasyPress
You don't have to have a heat press to layer HTV, you can also use the Cricut EasyPress or an iron.  The process is just the same but the settings slightly different.
Let me know what you think in the comments below, and tell me all about your layered heat transfer vinyl projects. Layering heat transfer vinyl can seem complicated, but is in fact very easy – I hope you have fun making your own layered tees now!
Pin this post! 🙂
(Please note: This post contains affiliate links. Read our full disclosure policy here.)