The PowerPress Heat Press: See What We've Made!
This post contains affiliate links. If you use these links to buy something, we may earn a commission, but it doesn't cost you anything. Thanks!
This PowerPress Heat Press review will help you to know if it's the right machine for you!
It's one of the best selling heat press machines, with thousands of units sold, and has a ton of ratings and reviews.
We own this machine and have used it a lot, and this review is based on our first hand experience!
Power Press Heat Press Review
The PowerPress Heat Press is a 15 x 15 inch manual clamshell heat press.
It's very easy to use, and quick to set up. The Power Heat Press was our first heat press, and there really was no learning curve. You can even watch how simple it is in the video we made below.
The Power Press is an entry level machine. But that being said, it still does a good job and produces great results.
The PowerPress, and machines like it, can be a little clunky, and are not the smoothest units out there. This is standard for heat press machines under $200. We'll have some alternatives listed at the end of this post!
PowerPress Projects
Use the PowerPress Heat Press on all the usual substrates:
 T-Shirts
 Cotton and polyester garments
 Canvas bags
Kids clothing
 Ceramic tiles
 T-shirts/shirts/sweatpants
Canvas
 Throw pillow covers
We use ours mostly for children's clothing, baby onesies, and t shirts.
Here are some Heat Press projects we've completed with this machine – click the image to see the full post.
PowerPress Features
The PowerPress is 15×15 inches – the best size for those just starting out.
However, if you know you're going to be doing a lot of larger t-shirts, or are wanting to do edge-to-edge sublimation, you might be better off with a large heat press machine.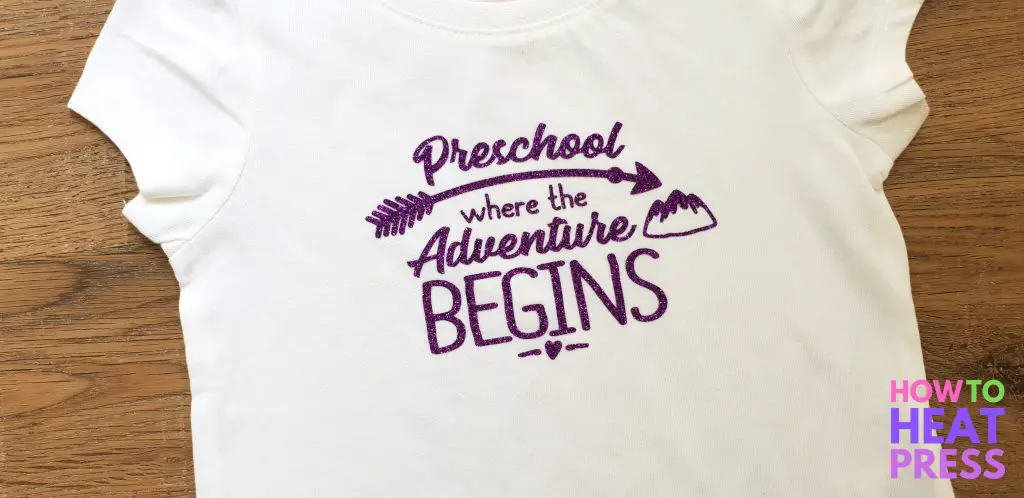 The PowerPress is suitable for all standard transfers.
✔Heat transfer vinyl (HTV)
✔Smoothed/flocked/glittered HTV
✔Rhinestone
✔Inkjet
✔Sublimation
✔Cricut Infusible Ink
Other PowerPress heat press features include:
A digital timer and temperature display
An adjustable pressure knob
A silicon base plate
A thickened aluminum heat platen
heat platen is Teflon Coated
It is made with a heavy duty steel frame
Replaceable fuse and safe electrical system
The ability to press flat items approx. 3/4 inch thick
PowerPress Specs
Here are some of the numbers you might need to know:
Weight – 56 pounds
Time range – 0 – 999 seconds
Temperature range – 0 -500 degrees
Voltage – standard US 110 volts
Wattage: 1800 watts (some versions vary, so check if this is important to you)
And all going well, it will take about 15 minutes to get to the set temperature
PowerPress Pros & Cons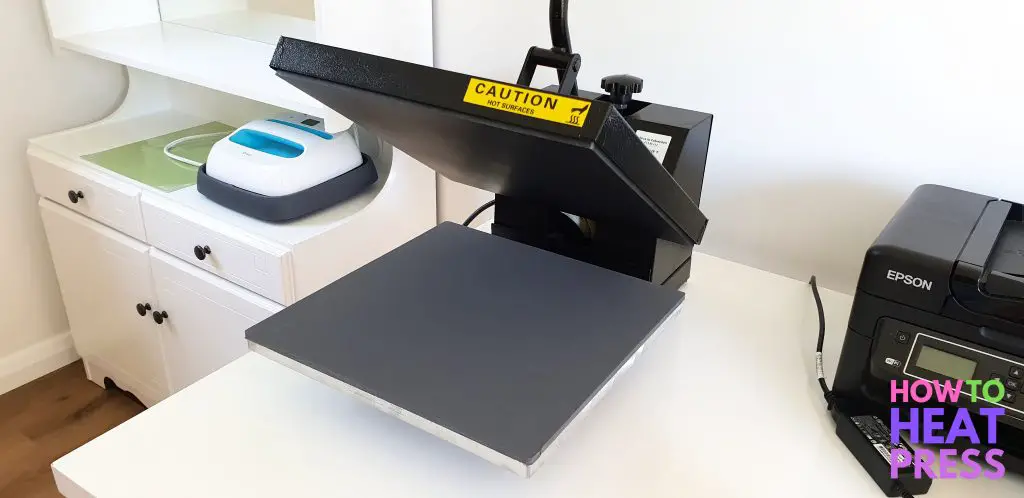 Pros:
Because it's cheap, you can buy one for infrequent use and not worry about having this expensive item in your house that you only use on occasion.
It's just so easy to use. Just set the time and temperature, check the pressure, and close the lid on your heat transfer and t-shirt!
A PowerPress machine is definitely better than an iron. You have much more control over the 3 factors that most influence a successful heat transfer: time, temperature, and pressure.
An easy way to make gifts
Owning a heat press gives you an easy way to make gifts for friends and family.
Cons:
The component quality of a cheap heat press machine isn't top spec! Some machines will have faults or flaws. These will usually be immediately obvious and your machine can be exchanged.
A cheaper machine like the PowerPress does not have features like auto-open, pull out draw platens, or digital pressure readings. You need to pay more for these things.
Power Heat Press
What is the Power Heat Press good for?
hobby or craft use
suitable for beginners
a limited budget
small start-up t-shirt business
making gifts for your friends and family
PowerPress Heat Press
The Power Press is one of the best cheap heat press machines that you can buy. It's good value for money and will help you to create really fun t shirts and giftware.
Used well, a heat press can not only generate you an income through selling products, it can also save you money when you use it to make gifts you would have otherwise purchased!
Here are two Power heat press alternatives of higher quality:
Thanks for reading this power heat press review! Please leave us a comment if there is anything else you would like to know. 
(Please note: This post contains affiliate links. Read our full disclosure policy here.)