The Best Heat Press Accessories – Teflon Sheets, Laser Guns & More!
If you're anything like me, you love accessories.
Whatever hobby, business or interest I get into, I want to get every accessory possible! It's no difference wit heat presses, and so I want to share with you the best heat press accessories.
The Best Heat Press Accessories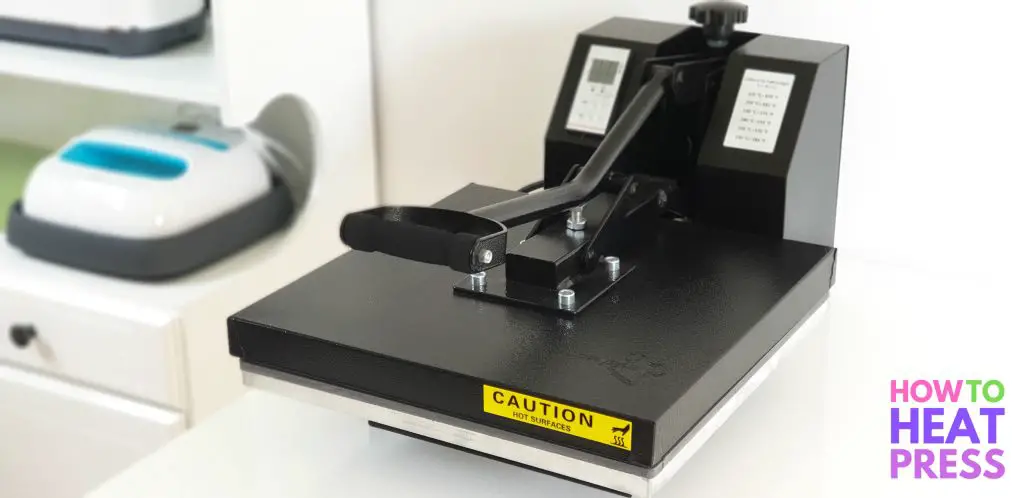 These are fairly basic accessories that you would likely use for a home and craft heat pressing. They are great for those starting out making t-shirts and other craft projects.
Teflon Sheet For Heat Press
Teflon sheets are essential for heat pressing. Once you have placed your t shirt and transfer into the heat press, lay a Teflon sheet over top to protect the heat platen and your tee.
It's too easy to have an accident and end up with heat transfer vinyl or ink from transfer paper. However, is this happens, see the heat press cleaner down below!
Telfon sheet alternatives:
parchment paper
Kraft paper
a tea towel
Any of these will be perfectly fine to use instead of Teflon Sheets, though personally I find nothing beats a Teflon sheet!
TEFLON SHEETS: Buy Now On Amazon
Digital Laser Thermometer
One of the funnest heat press accessories is a digital laser infrared thermometer gun! Aside from being very fun, it is a very handy heat press tool.
With a temperature gun you can test the heat press platen to be sure it is at the right temperature. This is best for cheap heat press machines because you can't always be sure the reading is accurate. It can be a good idea to check the four corners and the center of the heat platen.
Heat Press Cleaner
If you do get HTV or ink on your heat platen, EZ-Off hot iron cleaner is one of the best heat press cleaners you can use.
Even if you haven't had an accident with your press (or iron), they need to be cleaned and maintained. Over time starches and other grime will build up on the heat platen. Ez-Off is great for cleaning your machine.
Heat Press Pillows
A heat press pillow is a good accessory to have around if you are pressing on kids clothes, baby outfits, 
shirts, or other items that are a bit lumpy!
This might include garments with:
thick seams
buttons
zips
and so on
A heat press pillow helps even out the pressure of your heat press when going over the bumpy bits. You can find more info on the best heat press pillows here.
Heat Tape For Heat Press
Heat transfer tape is another handy accessory to have lying around the craft room. While heat transfer vinyl transfers will stay in place because the carrier sheet is sticky, other ink transfers might need some help.
This is especially so for transfers on caps, hats, mugs, etc. where the surface might not be very flat.This tape is designed for use in a heat press. It will leave no residue and can be easily removed.
Vinyl Weeding Tool Kit
Not only will a weeding tool kit help you to prepare your heat transfer, they can come in handy during the heat press project. Every now and again I spot a piece of unweeded vinyl, or a strand of hair under my HTV once it's pressed, and I need my weeding tools!
You've probably already got one of these sets if you're making your own heat transfers, but if not, make sure you get one soon.
We hope you found this article helpful. What would you add to the list?
(Please note: This post contains affiliate links. Read our full disclosure policy here.)