15 Best Tiger King Shirts – Joe Exotic & Carole Baskin Tees
This post contains affiliate links. If you use these links to buy something, we may earn a commission, but it doesn't cost you anything. Thanks!
Tiger King shirts are everywhere, but some are just so much better than others!
We've rounded up our favorite Carole Baskin and Joe Exotic shirts to share with you. You can buy them in all shapes, sizes, and colors, or even have them applied to other garments or products (in most cases) through the links provided.
For those who have a vinyl cutting machine, we've got some Tiger King SVGs at the end to make your own shirts at home!
Tiger King T Shirts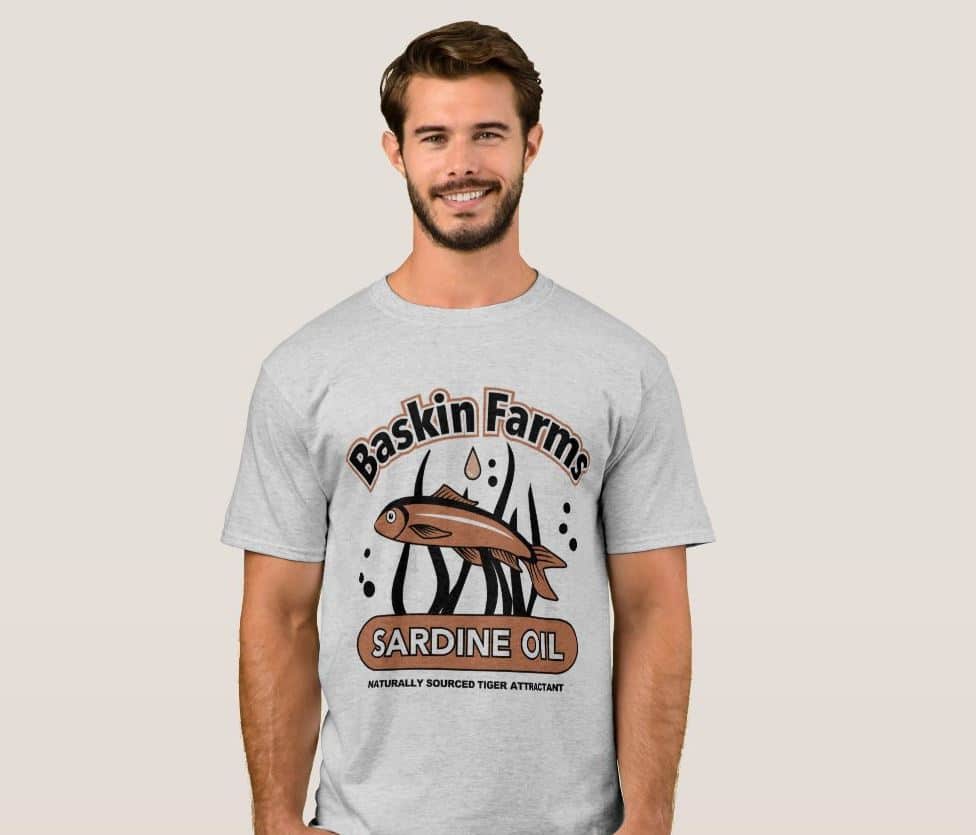 This tee is at the top because it's the perfect Tiger King tee! Baskin Farms Sardine Oil – a naturally sourced tiger attractant!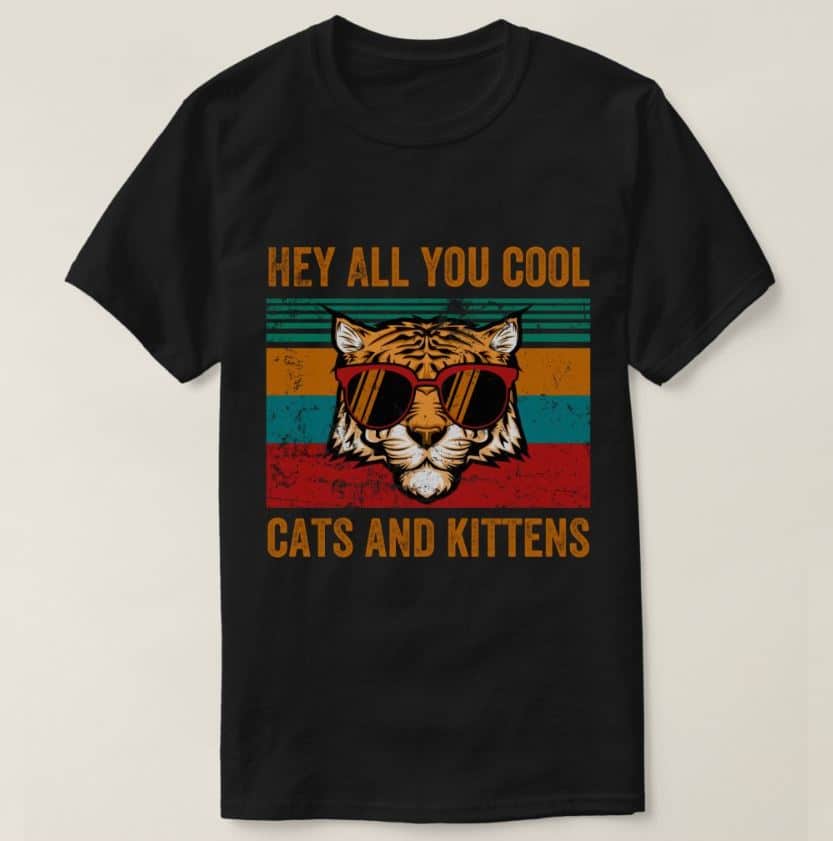 This is the classic Carole Baskin quote, and features on many a t shirt: "Hey all you cool cats and kittens!"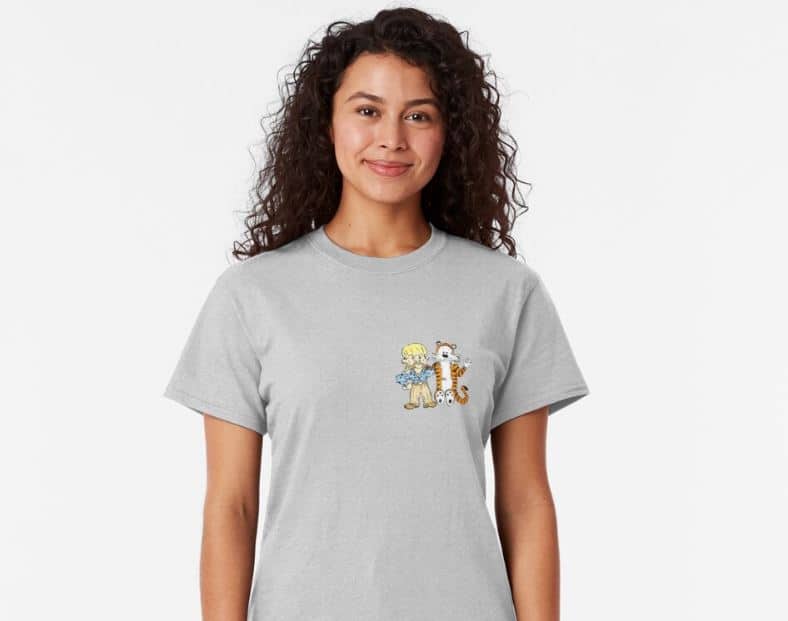 We love this shirt idea: Joe Exotic and Hobbs… Joe does look a bit like Calvin, doesn't he!?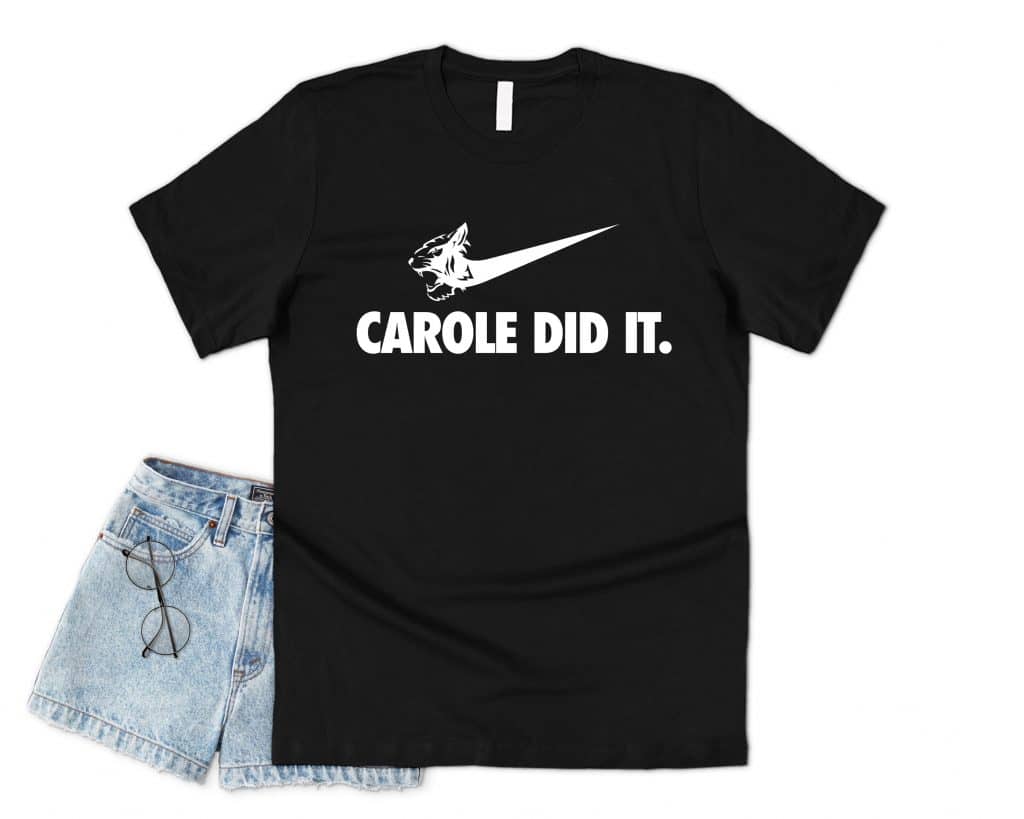 Carole did it. Does it need any more explanation?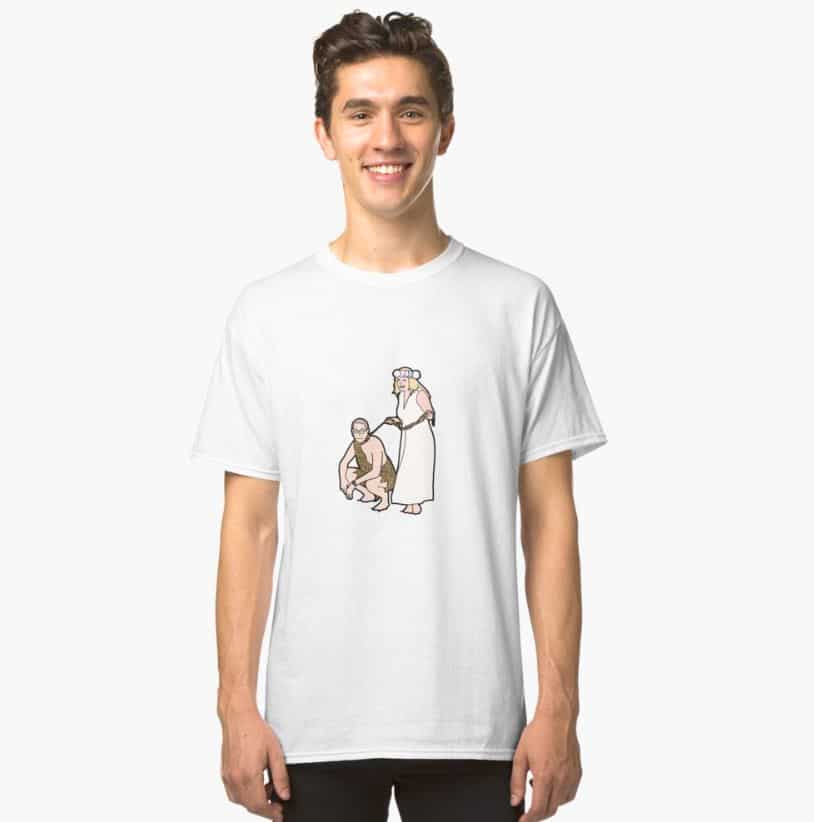 A sweet design based on the picture Carole and husband, Howard, shared with Netflix.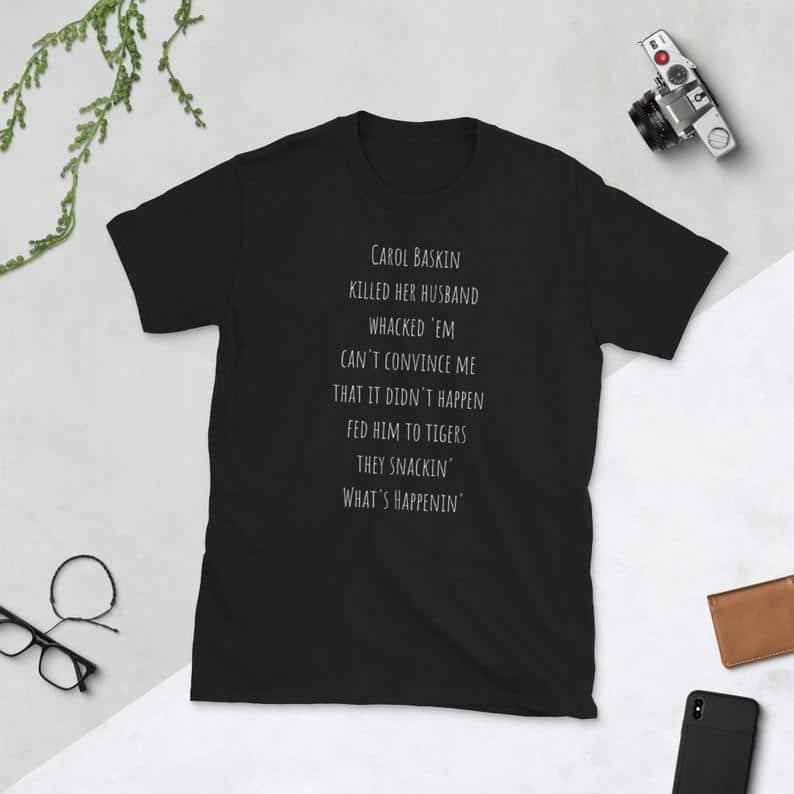 A simple shirt with the lyrics of the Carole Baskin song. Perfect for anyone wanting to put this difficult-to-get-out-of-your-mind song in everyone else's head.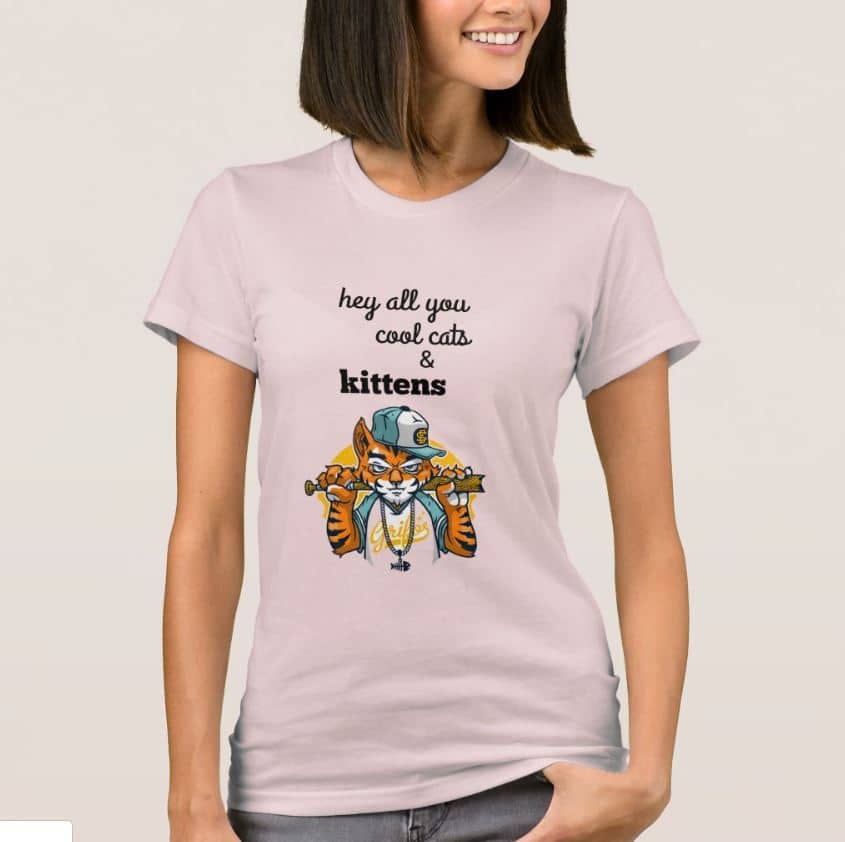 Another fun 'cool cats and kittens' shirt design with a cool (or thug?) tiger.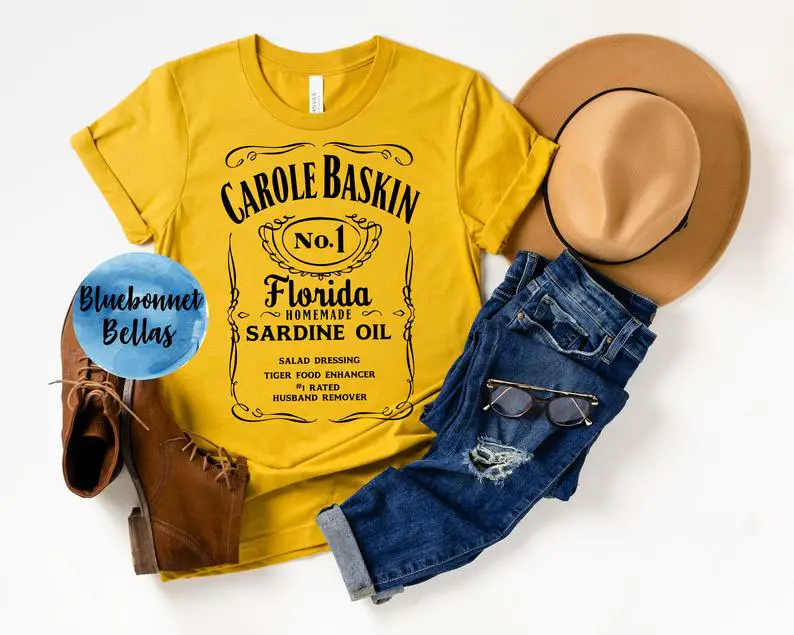 And another classy Carole Baskin sardine oil shirt design. Rated #1 husband remover!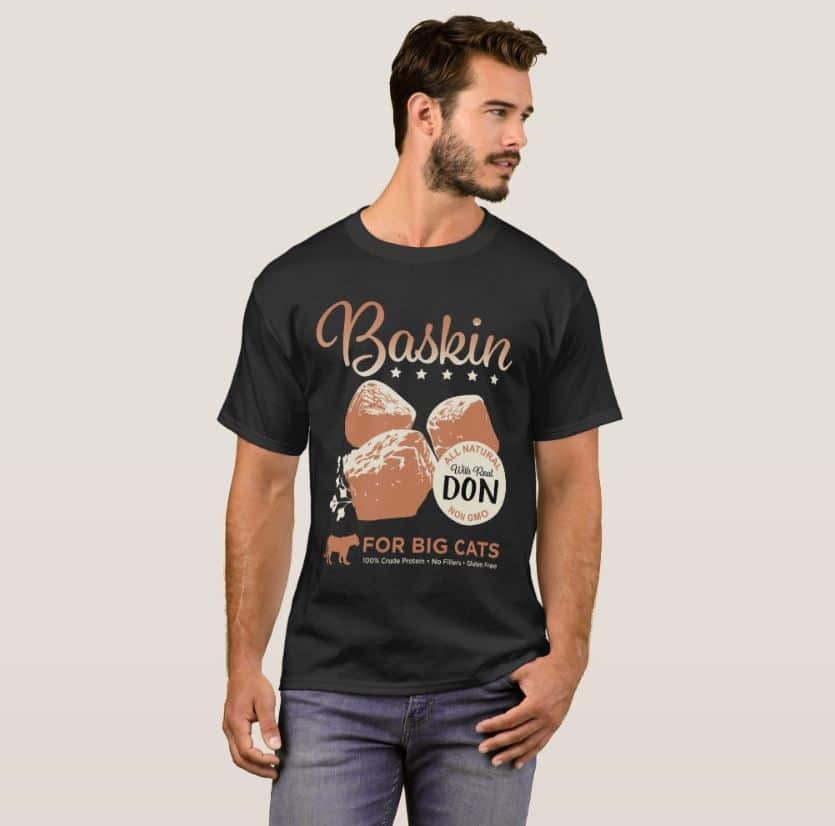 We don't want to get too deep into a description for this shirt… All natural, Non-GMO, with real Don… ?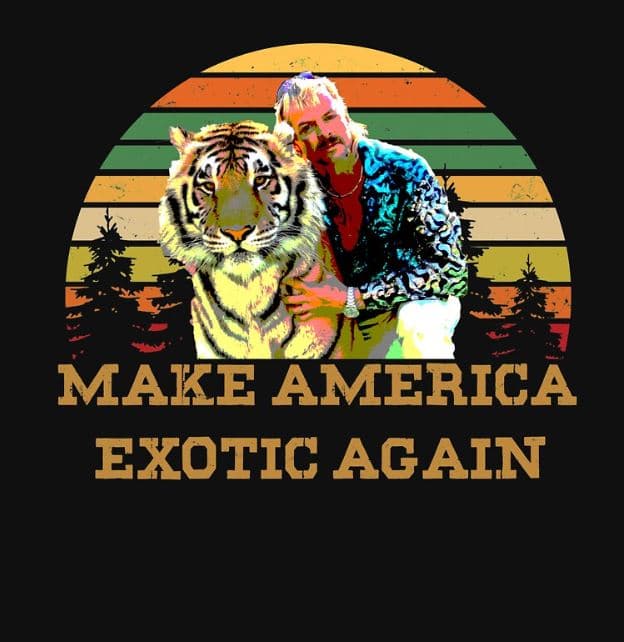 Joe ran for President and Governor, and, for better or worse, didn't make it too far. Make America Exotic Again – though MAEA doesn't have quite the same ring to it as MAGA, does it?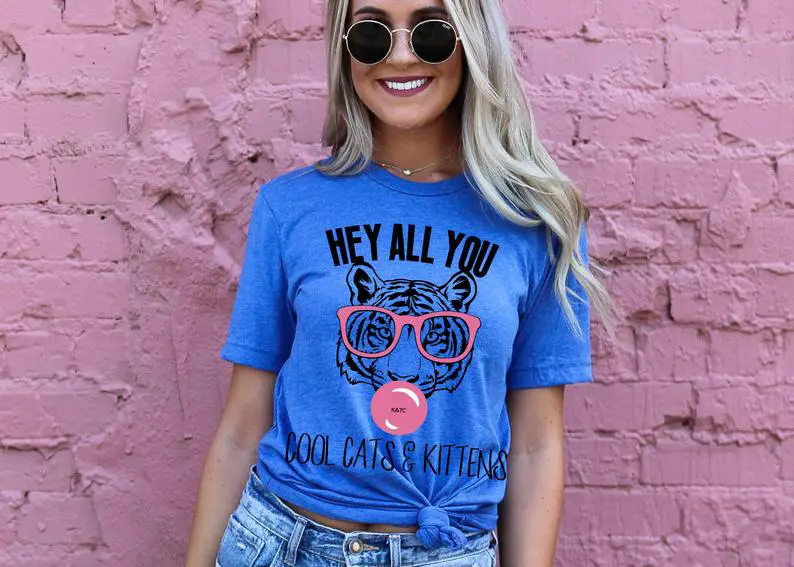 Yet another 'Cool Cats' design, but we just love the color – not to mention the cool cat!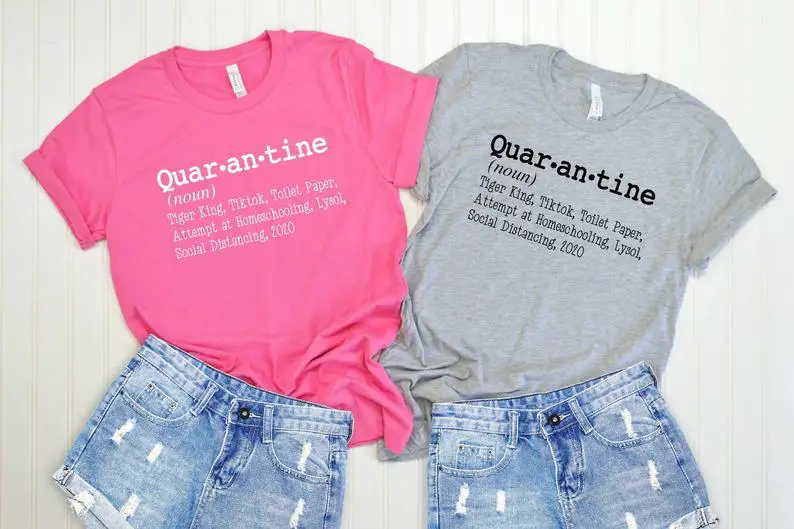 This shirt mixes Quarantine 2020 with Tiger King… just about sums it up!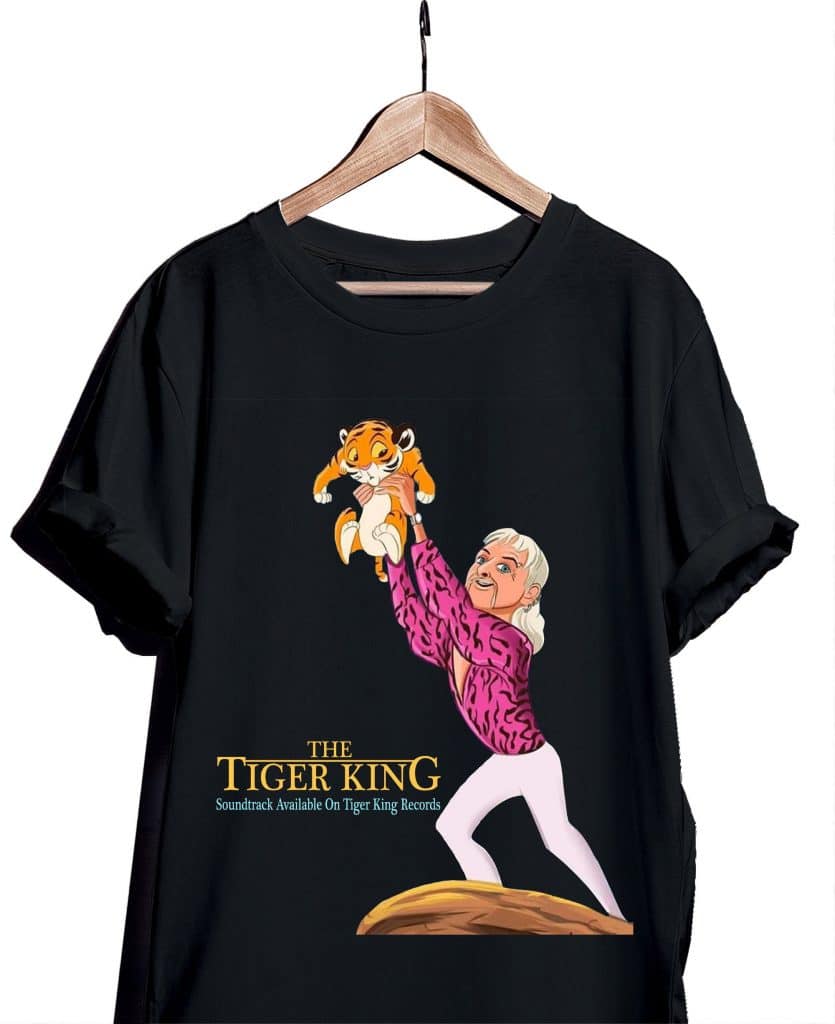 This is a fun Tiger King cross Lion King shirt – Tiger Simba doesn't look so sure about things!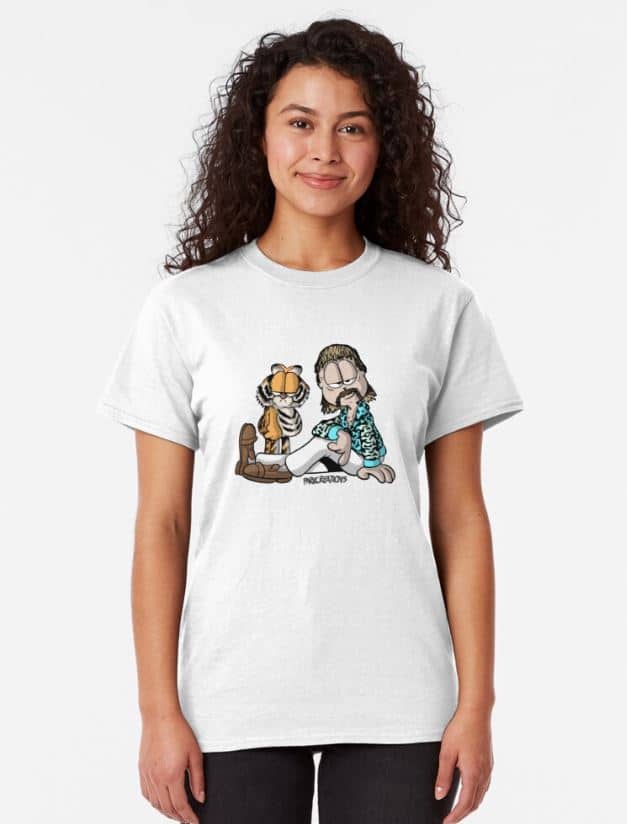 Joe Exotic and a tiger version of Garfield. Seems legit.
And finally, we couldn't resist sharing a bonus pair of Joe Exotic socks. Sublimation socks are one of our favorite garment decoration projects!
Tiger King SVGs
There is only one spot to go for any Joe Exotic, Carole Baskin, or any other Tiger King SVG, and that's here on Etsy!
Basically all of the shirt designs listed above can also be found on Etsy for one or two dollars. There are even cheap Tiger King SVG bundles available!
For anyone that wants a Tiger King tee, options abound. Whether you make it yourself or order it online, you should be covered. Let us know if you find any more great designs!
(Please note: This post contains affiliate links. Read our full disclosure policy here.)