Sublimation Sock Guide | How To Sublimate Socks
Sublimation socks are a super cool product!
Whether you are thinking of sublimating socks for your business to sell, or you've got a sublimation printer already set up, and you just want to give socks a go, we've got all the info you need.
If done correctly, sublimating socks creates vibrant, clean, lively designs. They are such attention grabbers, aren't they? And I've seen so many people wowed by them.
How To Make Sublimation Socks
For those who are just learning, dye sublimation is the process where inks are impressed upon polyester fabrics when applied with heat.
In a nut shell, here's how it works:
When the sublimation inks are applied with the pressure and heat of a heat press machine, they actually turn into a gas, and then bond with the polyester garment.
The following video from Conde shows the whole process of how to sublimate socks.
Watching that, you can see how easy it is to sublimate socks. And you will also see how beautiful the results are!
Sublimation socks make great gifts for friends and family, and are fun to make as a side hobby, but they are even better to sell. Who can resist buying a cool pair of socks like these?
Sublimation printing isn't totally the best idea for the crafter because the sublimation printer needs to be dedicated to printing with sublimation ink. You can't switch inks around and then use it as an ordinary inkjet printer.
The other thing is that a sublimation printer needs to be used regularly (at least once a week), or the print heads will dry out.
That being said, here is what you will need to sublimate socks.
What You Need To Sublimate Socks
Here are all the machines, tools, and supplies you need to sublimate socks:
Heat Press Nation is our preferred supplied of all things Heat Press and Sublimation. Read our Heat Press Nation Review for a good look at what they're all about.
Best Blank Sublimation Socks
There are a number of styles of blank sublimation sock, including, tube socks, crew socks, anklet socks, athletic socks, and knee high socks, among others!
Here is where you can pick them up:
Amazon has a large range of socks that are sublimation ready. All styles and sizes available.
Ebay has a similar range to Amazon, and if they are your preferred retailer, check them out.
Conde supply high quality Vapor Apparel Sublimation socks. More expensive, but they're better.
Best Ink For Sublimating Socks
For cheap sublimation ink, I recommend going with one of the amazon options, such as the following brand.
This comes with the ink and blank cartridges for you to fill up. These are good if you are using an Epson printer, for example.
The cartridges are then inserted like normal inkjet cartridges into your printer.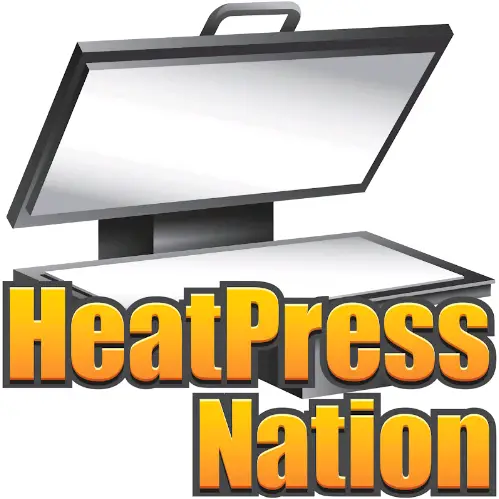 For more advanced requirements, larger amounts of ink, CISS systems, printers, and everything else sublimation, I recommend going to the experts over at Heat Press Nation.
The have a strong range of supplies available.
How To Sublimate Socks
Here are some of the better YouTube tutorials on how to sublimate socks. The Conde tutorial above is a great intro, but here are some more advanced step-by-step tutorials.
How To Customize Basketball Socks
In this first video you will see how to sublimate socks at home using the most basic equipment and DIY techniques. It's a great tutorial on how to get started with sock sublimation.
Jordan uses the Epson Workforce 30 along with a FancierStudio Heat Press. For an entry level sublimation printer, I would recommend checking out the Epson C88+ as this is slightly better than the Workforce for sublimation.
For more advanced options, see this list of the best printers for sublimation.
Some of the best points in this video:
Make your own cardboard inserts to use when sublimating socks. These will keep the sock flat and are good for slightly stretching the sock to ensure good design coverage.
Test your first socks using very cheap socks.
Get better sublimation results with socks that have a higher polyester content. 90%+ is best.
If doing the sock press in 2 stages, make sure you roll the edge around the insert to avoid a white stripe down either side.
The Best Way To Fully Sublimate Socks
In this video from Silky Socks we get an overview of how Dannesh makes full print sublimation socks.
Some of the best points in this video:
Use a lint roller to remove any debries from the sock before pressing.
Trim excess white area from designs before pressing.
Flip, switch, and roll – what to do between pressing sides!
So that's everything in this sublimation sock guide. Please leave any thoughts or questions in the comment section below. Thanks for reading!
(Please note: This post contains affiliate links. Read our full disclosure policy here.)