PowerPress Heat Press Manual – For 15 x 15 Amazon Heat Presses
This post contains affiliate links. If you use these links to buy something, we may earn a commission, but it doesn't cost you anything. Thanks!
Wanting the Power Press Heat Press manual?
The general information in this user manual will be good for most types of cheap Amazon heat press machines, but specific details will only be true for my specific model of the PowerPress.
There are different models of PowerPress heat press machine, for which the manual will not be completely compatible. This is the manual for the 1800 watt Power Press machine with replaceable fuse.
Sublimation T-Shirt Heat Press User Manual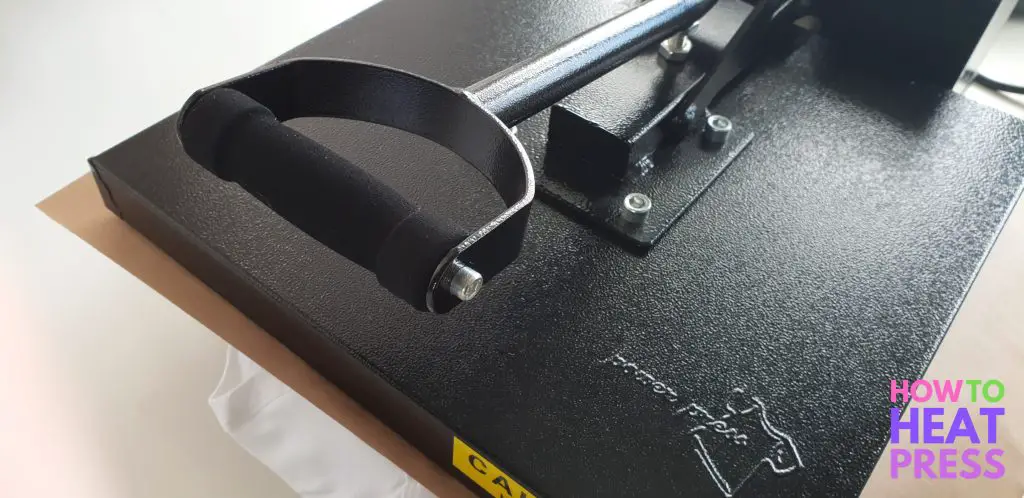 This heat press manual is very straightforward, and just gives basic information. Here's an idea of what you'll find inside:
a summary of the Power Press heat press
the PowerPress specifications and features
operating procedures
heat press time and temperature suggestions
operation instructions (how to set the pressure, time, temperature)
heat press safety notes
troubleshooting unsuccessful heat transfers
how to change the PowerPress fuse (more info & photos below)
Power Press heat press instructions
Please download this PDF of the Power Press user manual. As I already mentioned, it's a scanned copy of our PowerPress manual (which is now a bit cut up!), so the quality isn't fantastic.
The information in this heat press manual will be mostly true for many of the other 15 x 15 Amazon heat press machines, like the:
The main difference being that some of these other machines do not have the easy to replace fuse, and are of different wattage (ranging from 1200 – 1800 watts).
How To Change The PowerPress Fuse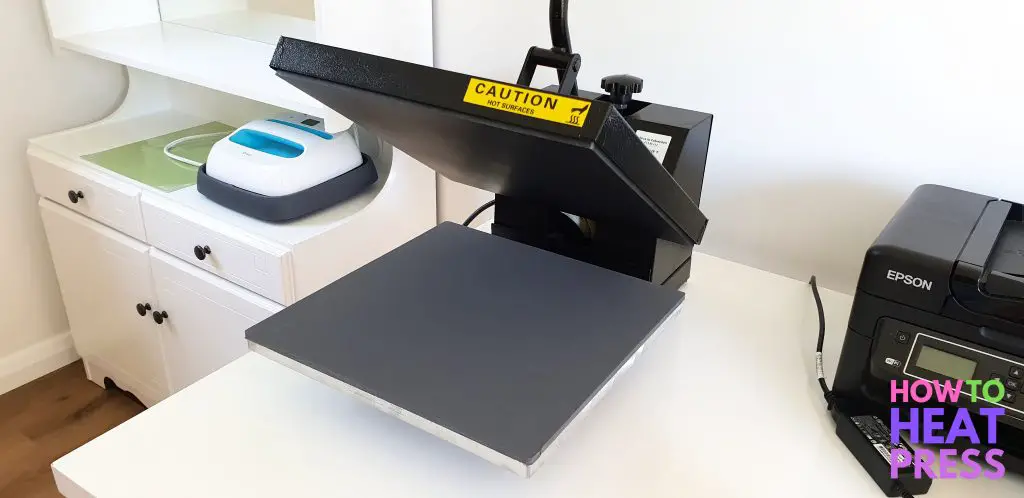 If you have the PowerPress model with the replaceable fuse, it's super easy to change, and you probably don't need any advice!
Nevertheless, I've taken some photos to show you how to do it below. In our PowerPress heat press review people often ask about the fuse, but sometimes, unfortunately, don't have the model that makes it easy.
I had a fuse blow not long after I got my machine (totally my fault), and after ordering the correct fuses (which are very cheap, and linked below) it took 5 seconds to replace the blown fuse.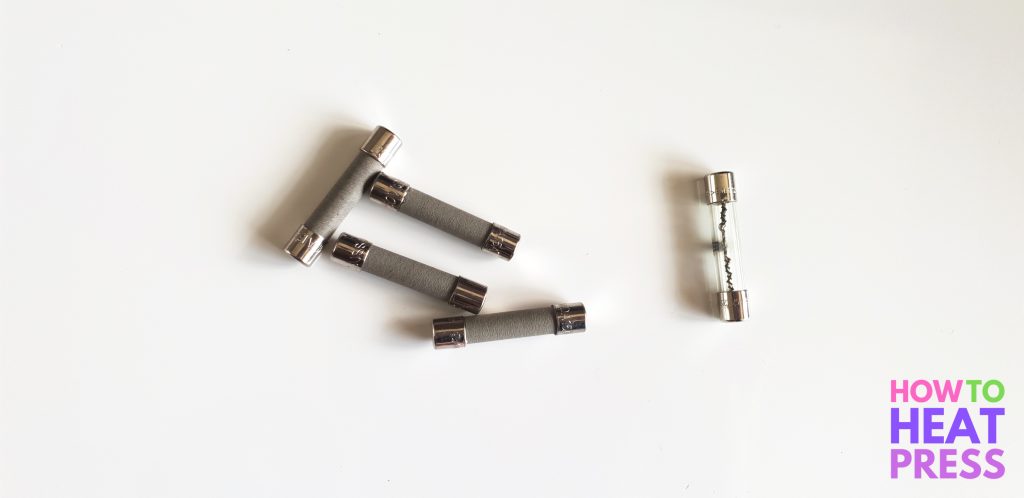 Here are the correct fuses for the PowerPress heat press (1800 watt model). You will see in the picture above that the new fuses on the left are not identical to the original fuse which is blown. This doesn't matter! As long as you're getting 110v slow blow 15 amp fuses. If your machine is not 1800 watt you will need a different fuse.
You can't miss the easy-to-replace fuse. It's in plain sight, just below the power switch. As you can see, turn left to open it up!
All you need to do is unscrew the cover, remove the old fuse (which will be obviously blown if that is your problem), and slide the new fuse in. It doesn't matter which way it goes in.
And that's all there is to it! Your PowerPress Heat Press should be all go after that.
I don't know why some machines turn up without a manual, but I hope you find some value in it.
Please let me know if there's anything else you need to know about how to replace the heat press fuse, or anything else about the PowerPress manual. Feel free to comment below or to message through our contact form.
(Please note: This post contains affiliate links. Read our full disclosure policy here.)