How To DIY An Ahrefs T Shirt!
This post contains affiliate links. If you use these links to buy something, we may earn a commission, but it doesn't cost you anything. Thanks!
This is a very niche article: how to make an Ahrefs t shirt!
Ahrefs has got to be the best keyword research tool (and a whole lot more) for affiliate marketing. It's what we use to  better understand what people are searching for, and what they want to know about.
For those who know and love the tool, an Ahrefs t shirt is highly desirable… They are hard to come by, only being given out here and there at the odd conference. However, if you can make one yourself, why not?!
A DIY T Shirt
So here is how you can make your own Ahrefs t shirt… or, for that matter, how you can copy any t shirt and make it yourself from home!
This is the t shirt I'm copying – it simply says 't shirt' in the Ahrefs logo font.
1. Finding The Font
In order to find what font the Ahrefs logo is, I did a Google image search for the logo, and downloaded one of results with a white background.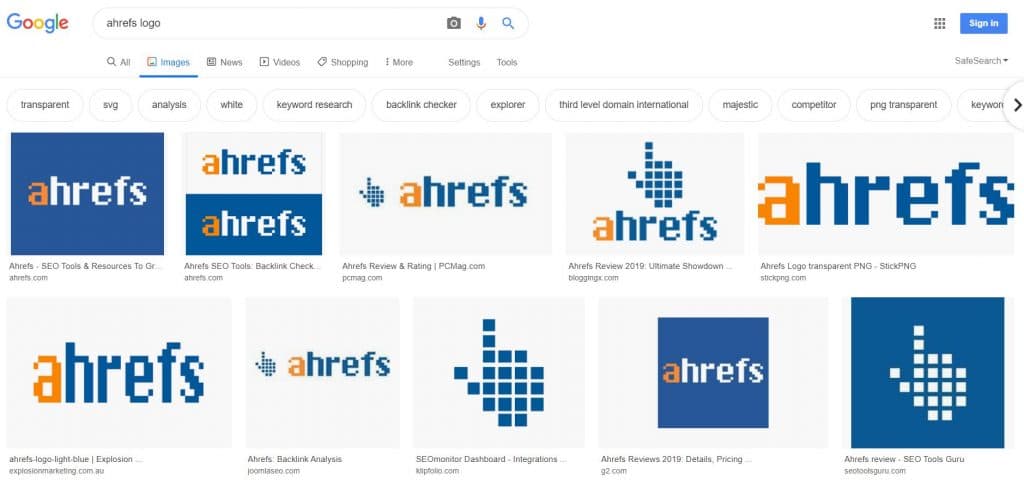 Next, I uploaded this logo to Font Squirrel (tagline: Legit Free & Quality), a font identifier site, to determine which font is used.
Font Squirrel immediately found me many accurate font results that I could download for free, at least living up to the 'free' portion of the tagline.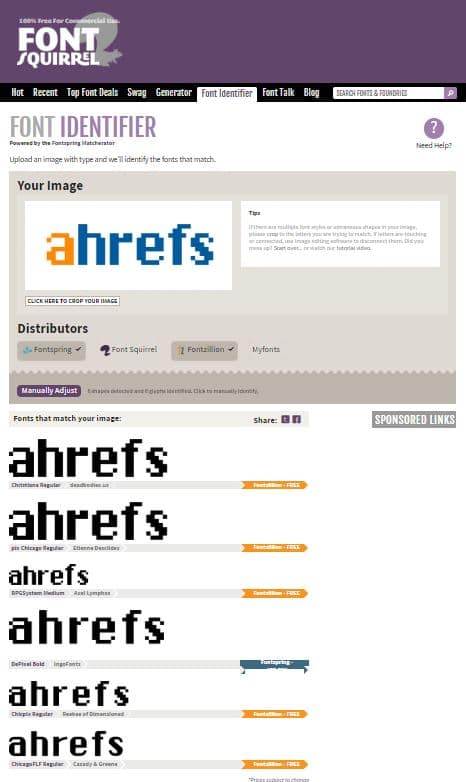 I chose the font 'Christiana' which, as far as I can tell, is the exact Ahrefs logo font.
I downloaded this font package from Fontzillion and installed it on my computer.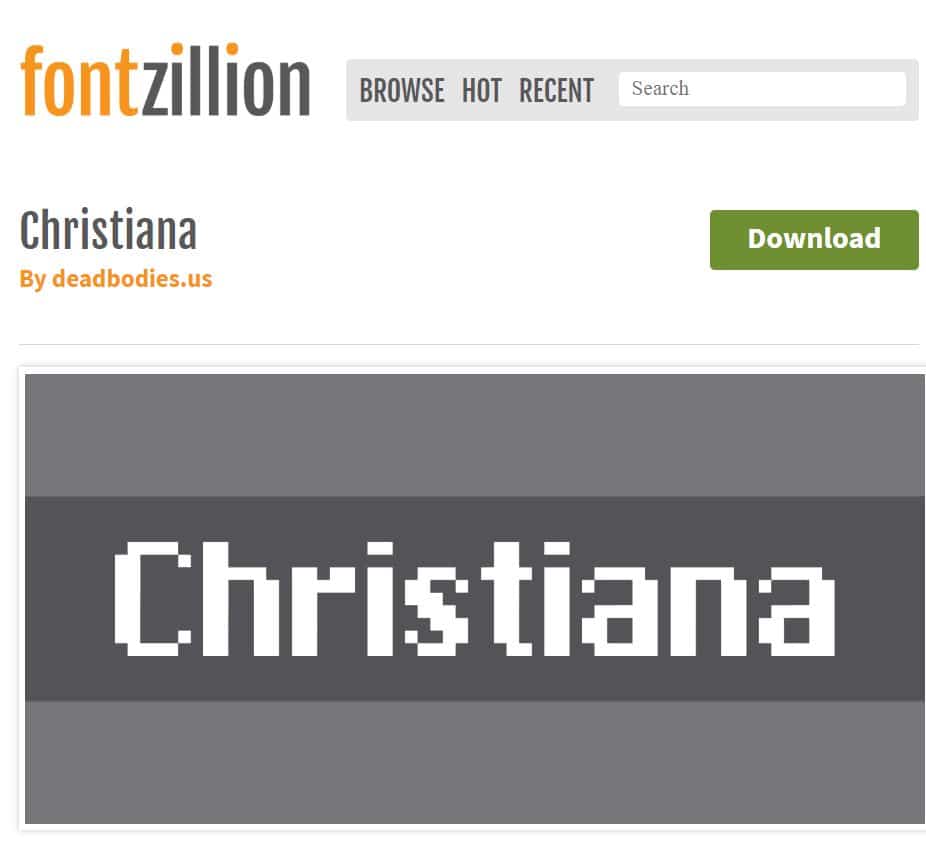 2. Cutting Heat Transfer Vinyl
I'm making this t shirt with heat transfer vinyl.
I think the real Ahrefs t shirts are probably screen printed, but that method is best for when you are making a large number of t shirts. HTV is good for a single like I'm doing.
I opened a new project in Cricut Design Space, opened a text field, selected Christiana font, and typed 'tshirt'.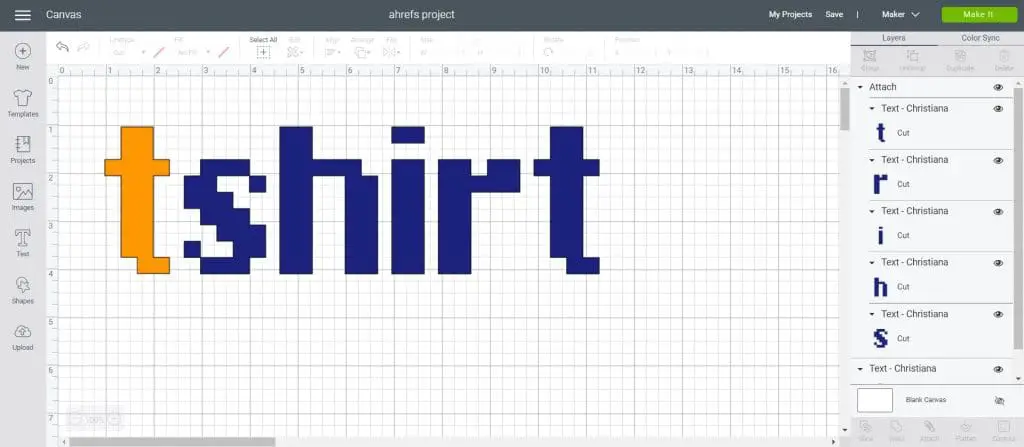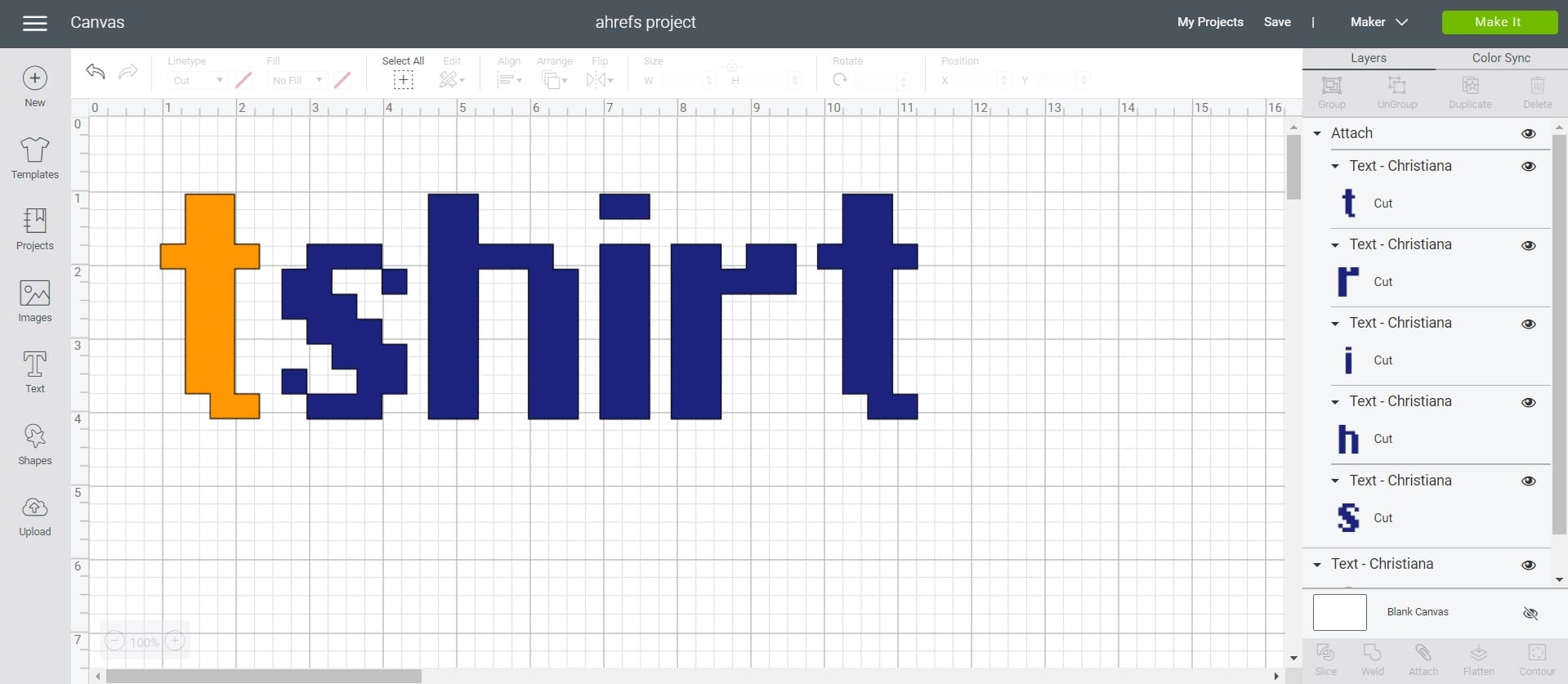 I'm using a Cricut cutting machine to cut the heat transfer vinyl to apply onto my t shirt.
I've got 2 mats to cut in HTV, the letter 't' in orange, and the word 'shirt' in dark navy blue.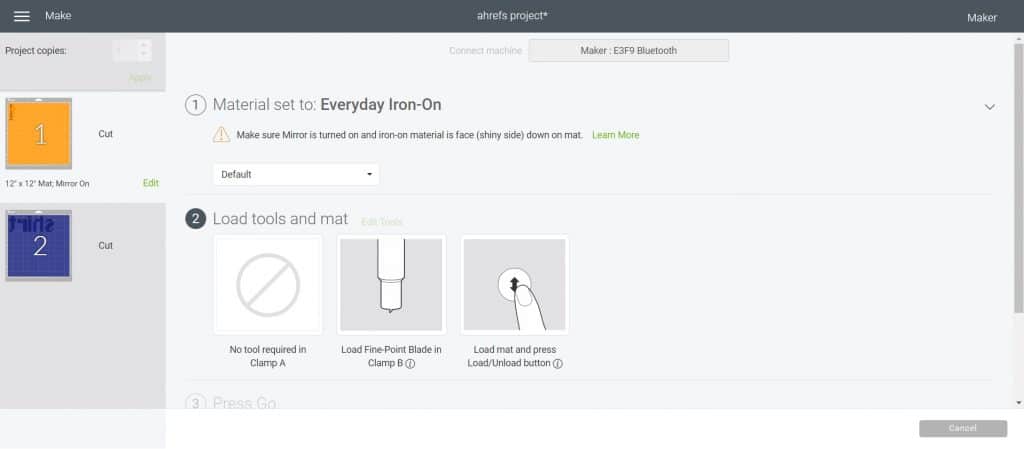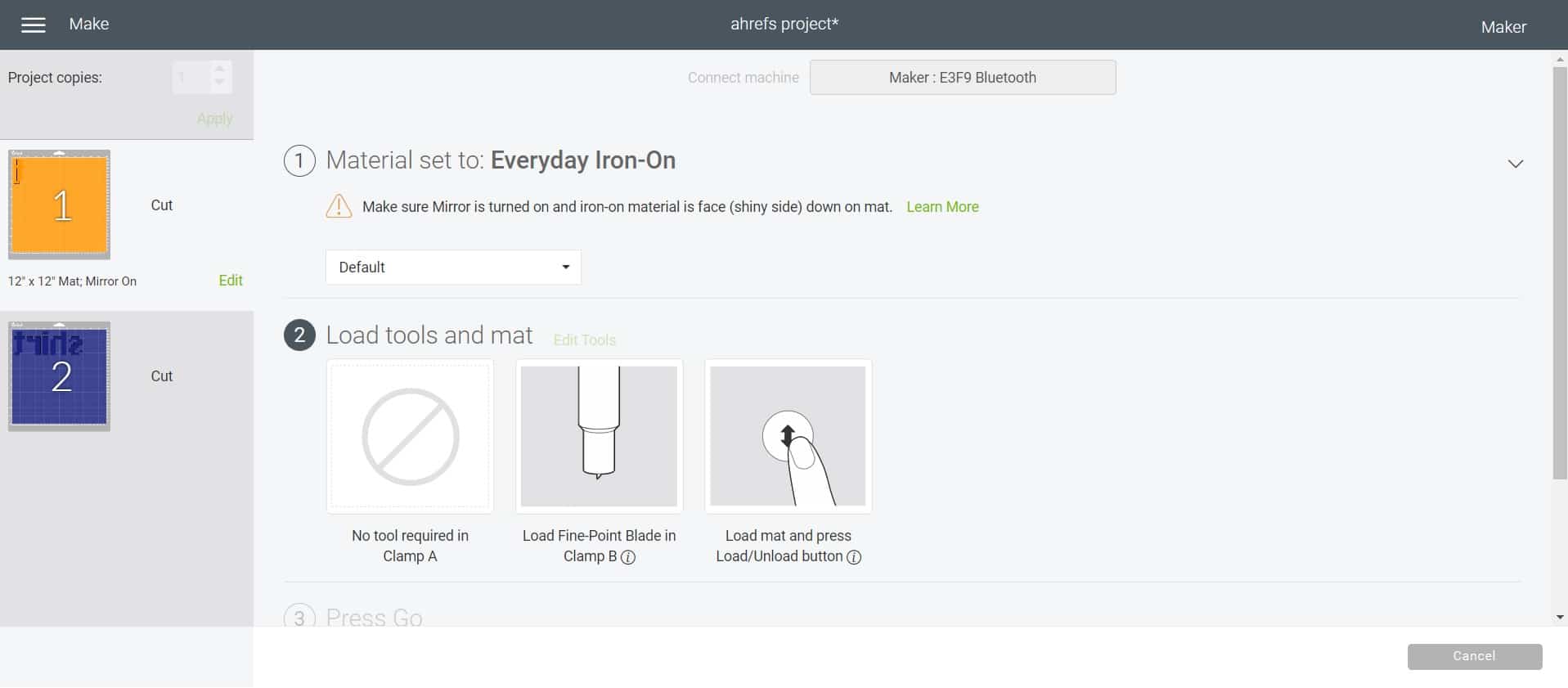 I'm using Siser HTV, and have set the material for the Cricut Maker to 'Everyday Iron On'.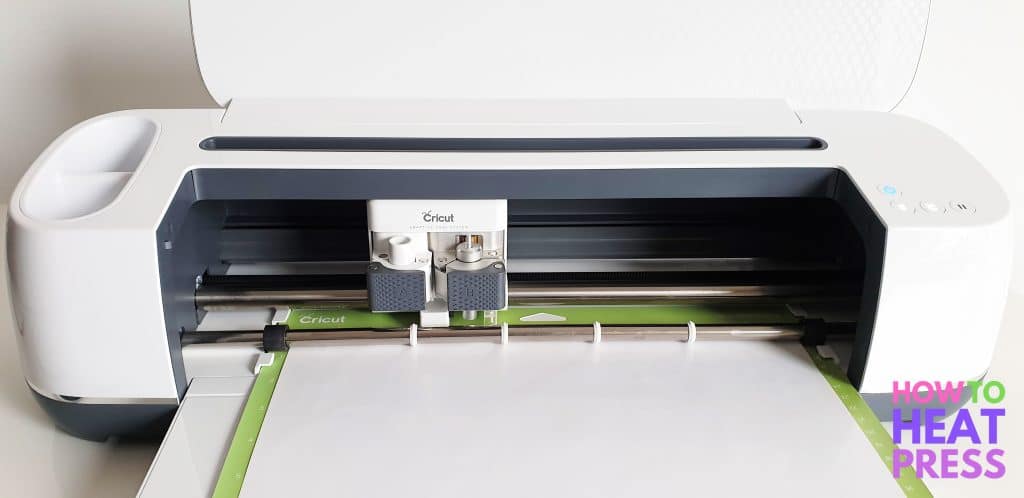 3. Heat Press Transfer
I'm using the Cricut heat press to quickly press the vinyl onto the t shirt.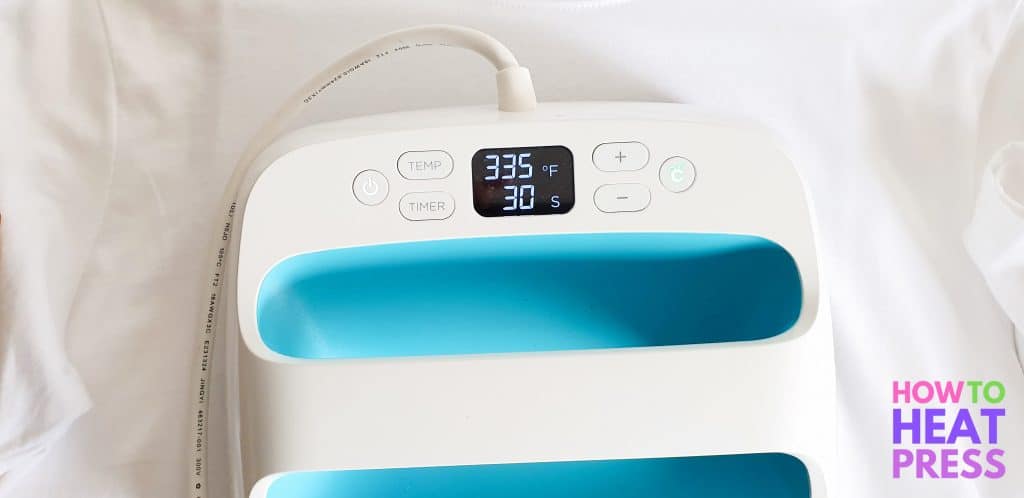 Here it is before the press.
And here it is after!
This is my first (and probably last) modeling gig, so go easy.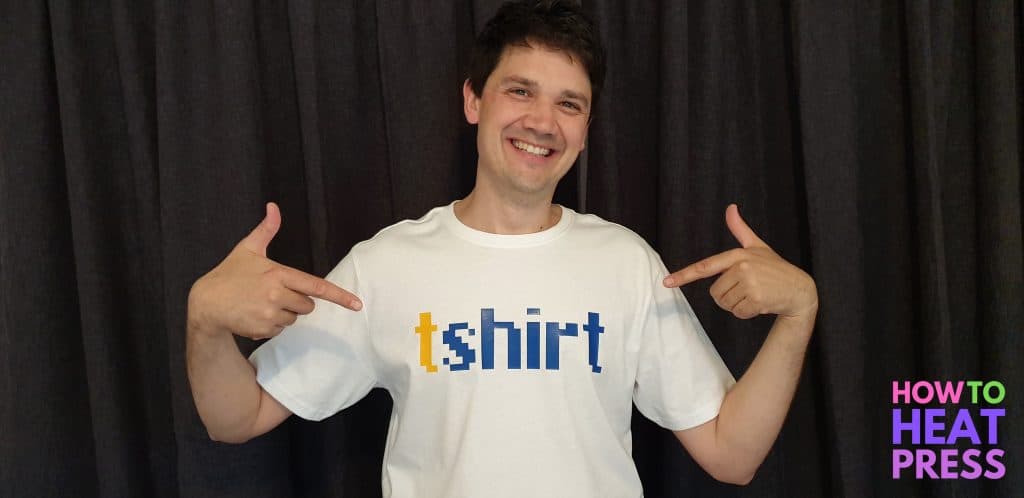 Absolutely loving my new DIY t shirt… Naomi (my wife) was the one who actually made it, I'm just the one who gets to wear it!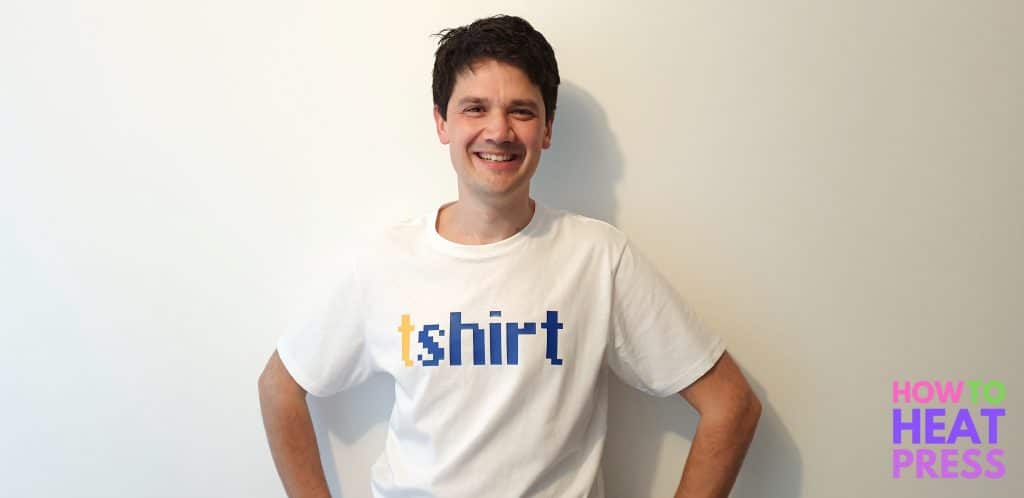 Looks just like a real one!
How To Copy A T Shirt
And that's all there is to it!
If you want Ahrefs Merch, all you have to do is spend $500 – $1000 on t shirt making gear, and you can do it yourself from home! ?
However (and here is a new link building strategy)… if you give us a link from your website with an anchor text relating to t shirts, heat press machines, or cutting machines, we might be able to sort you out a t shirt! ? Get in touch.
(Please note: This post contains affiliate links. Read our full disclosure policy here.)