Tips For Solving Cricut Design Space Problems – Get Back To Designing!
This post contains affiliate links. If you use these links to buy something, we may earn a commission, but it doesn't cost you anything. Thanks!
Are you having Cricut Design Space problems?
Is it loading slowly, freezing altogether, crashing, or not opening at all? It's so frustrating when this happens, because you just want to get on with your project, right?
I know how it feels, and in this post I'm going to give you a few tips on what to do about these Design Space problems.
How To Fix Cricut Design Space Problems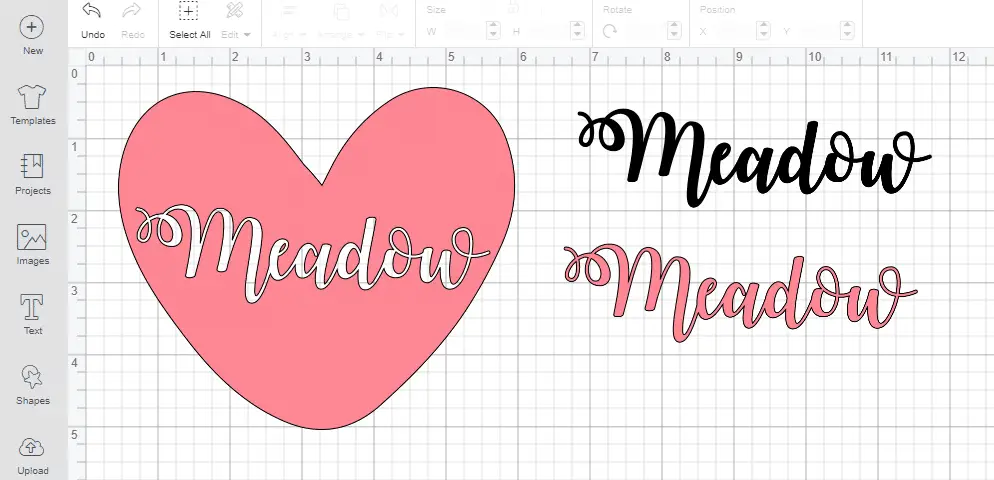 For the most part, Design Space is a very good software. Yes, there are a few more features we'd like to see added (was great to get a curved text feature recently), but on the whole it works well for most projects.
The biggest problem is crashing, slow loading, freezing, or not opening. Let's take a look at what you might be able to do to fix these issues.
1. Slow Internet Connection
The main cause of problems with Design Space is a slow internet connection. The program requires good and consistent upload and download speeds. An inconsistent connection with dips and spikes may also cause problems for the software. You'll likely get a more consistent connection if your device is closer to your modem.
Sites like YouTube require good download speeds and you can get away with a slower upload speed. But Cricut Design Space requires both download and upload speeds to be good, as you are constantly sending and receiving information as you work on your design.
Run A Speed Test
Run an internet speed test with a service like Ookla.
Cricut specifies the following requirements for Design Space to run well:
Broadband connection

​Minimum 2 – 3 Mbps Download
Minimum 1 – 2 Mbps Upload
If your results are very low, and you think that is causing or contributing to your problems, call your internet service provider.
It might be that you need a new modem to provide the required speeds. That was my problem a year or two ago. A new modem totally solved my problems – it's just a pain having to wait a few days!
If it's not your internet speed, the problem may be the computer, tablet, or mobile device that you are using. There are recommended minimum requirements for Design Space to run well. Here are the basics:
Windows Computers
Your Windows computer will need to:
be running on Windows 8 or later
have Intel Core series or AMD processor – mine has AMD and runs great
have 4GB of Ram
at least 50MB of free disk space – the more the better
have a free USB port or bluetooth connection
Apple Computers
Your Mac computer will need the following for Design Space to work:
the Mac OS X 10.12 or something more recent
a CPU of 1.83 GHz
have 4GB Ram
have 50MB free space
an available USB port or bluetooth capabilities
To learn more about the requirements for different devices, read more here.
Background Programs
Another issue may be too many background programs running while you are trying to use Design Space.
Are you simultaneously watching Netflix, chatting on Facebook, Skyping your mom, downloading the last season of Fixer Upper, uploading your latest Vlog to YouTube, all while trying to design a tee in Design Space? Well, besides deserving a medal for being able to accomplish so much at once, you'll need to close a few programs to get DS going smoothly.
But in all seriousness, it might be the problem, even if you're not doing all that. Sometimes just closing the things you're not using will speed things up.
Other Things That Might Help
Here are a few other things you might like to test out or complete:
clearing your cache and history
check what your anti-virus software is doing and update if necessary
update drivers (for Windows)
defragment your hard drive
run a malware check
These tests will help speed your computer up or may solve the problem all together.
3. Your Browser
Another possible cause of your Design Space problems could be your browser.
Cricut specifies you need to be using the latest version of any particular browser. Whether you use Chrome, Mozilla, Firefox, or Edge, ensure it is up to date.
If one browser is not working, check if it works in another. Sometimes, for reasons unknown, this can solve the problem.
4. Call Cricut
When all else fails, you may need to give Cricut customer care a call to discuss your particular problem.
I know there are going to be plenty of problems that remain unaddressed here, so please leave a comment with what your struggle is and someone else might be able to help you!
(Please note: This post contains affiliate links. Read our full disclosure policy here.)