What Are Plastisol Transfers? Here's What You Need To Know!
This post contains affiliate links. If you use these links to buy something, we may earn a commission, but it doesn't cost you anything. Thanks!
Are plastisol transfers as complicated as they first sound?
There are different formulas for different applications, and the process of making and applying them is a little more involved than other methods. It can be a bit to get your head around, but here's what you need to know!
Plastisol Guide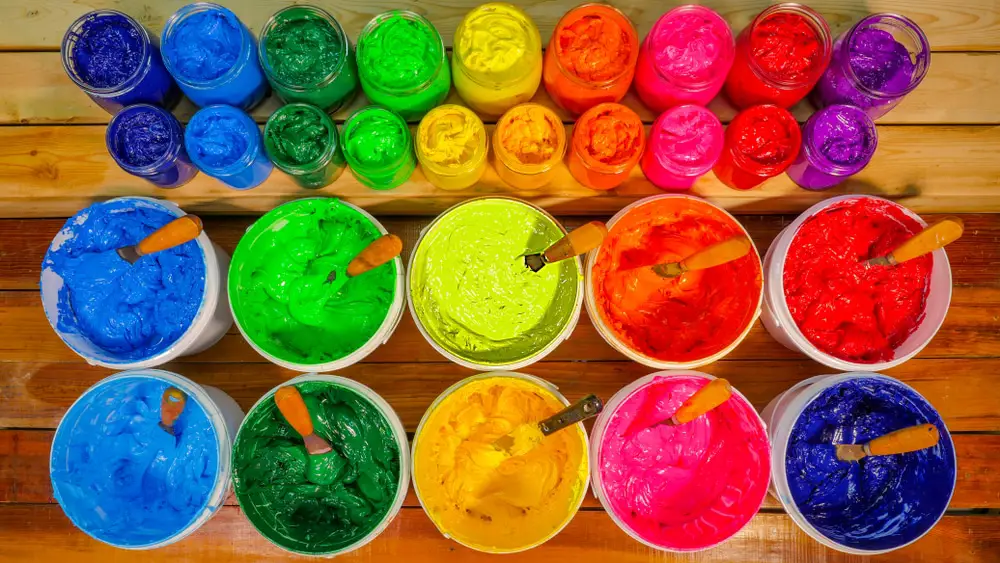 What is plastisol?
Plastisol is a PVC formula when in ink form can be applied to garments and other substrates like bags, umbrellas, caps, etc. It does not dry but must be cured with heats of over 300°F.
You can use plastisol ink to create vibrant designs for t shirts in single or multi colors. It is first printed onto a specialized transfer paper, and then applied and cured to the garment. The transfer can be cured with either a flash dryer or heat press machine.
Here's how a plastisol heat transfer is made (in a nut shell):
create the design (and reverse)
create screens for each color
print design on plastisol transfer paper
press finished transfer on garment
If you are making your own plastisol transfers at home, you will require a significant amount of equipment and materials. Alternatively, many t shirt businesses order their plastisol transfers from companies like F&M Expressions, who print the transfers for them.
Ordering plastisol transfers online has many benefits, including:
you don't need to invest in equipment
leave the messy stuff for the pros
save yourself a ton of time
It's also likely that these companies which focus solely on this method of transfer printing can do a better job. Your customers may end up with a better product if you outsource this part of the process. However, if you love screen printing and want to do it yourself, you most certainly should!
Plastisol Pros And Cons
There are advantages and disadvantages to working with plastisol for heat transfers.
Pros:
Vivid colors
Transfers adhere and sit on top of garment
Inks don't dry up on screens like waterbased inks
Transfers will likely outlive the garment
Transfers feel great under hand
Cons:
More difficult to get right compared with HTV
A more complex process than other heat transfer methods
Requires greater clean up
Plastisol is great for legit t shirt businesses, and for those doing large print numbers. It's not a great method for crafting or for the t shirt hobbyist.
If outsourcing the transfer creation to a third party company, then it's easily accessible to everyone. Many companies offer 15 cent prints with no minimum orders, though you need to pay a set up fee for screen creation and equipment set up.
What You Need To Make Plastisol Transfers
If you are wanting to make your own plastisol transfers, here is what you will need:
plastisol ink
screen print screens
screen prep gear (emulsion, etc)
flash dryer or heat press
You need everything that you would for screen printing, including a screen printing machine.
If you are ordering plastisol transfers online to be applied at home or in your business, you will only need your blank t shirts and a good heat press machine. It's generally not advised to use Teflon sheets or other protective layers when curing with a heat press as this can prevent the correct heat getting to the transfer.
Plastisol Heat Transfers
Before you get all the gear you need to make your own transfers, it's a good idea to order some stock designs online. Run some tests, find out if it's a good idea for your business before investing in the equipment.
Many online suppliers even have free test packs which they will post you. Try out a few and find out which company has the best transfers for you!
(Please note: This post contains affiliate links. Read our full disclosure policy here.)