F&M Expressions Review – Screen Printed Plastisol Transfers
This post contains affiliate links. If you use these links to buy something, we may earn a commission, but it doesn't cost you anything. Thanks!
F&M Expressions for plastisol transfers, should you try them out?
We're giving a quick overview of F & M Expressions in this post, but to sum up, they are one of the best spots to go for stock and custom plastisol transfers.
Sometimes it's just so much easier to have someone else do the tricky and messy stuff for you!
FM Expressions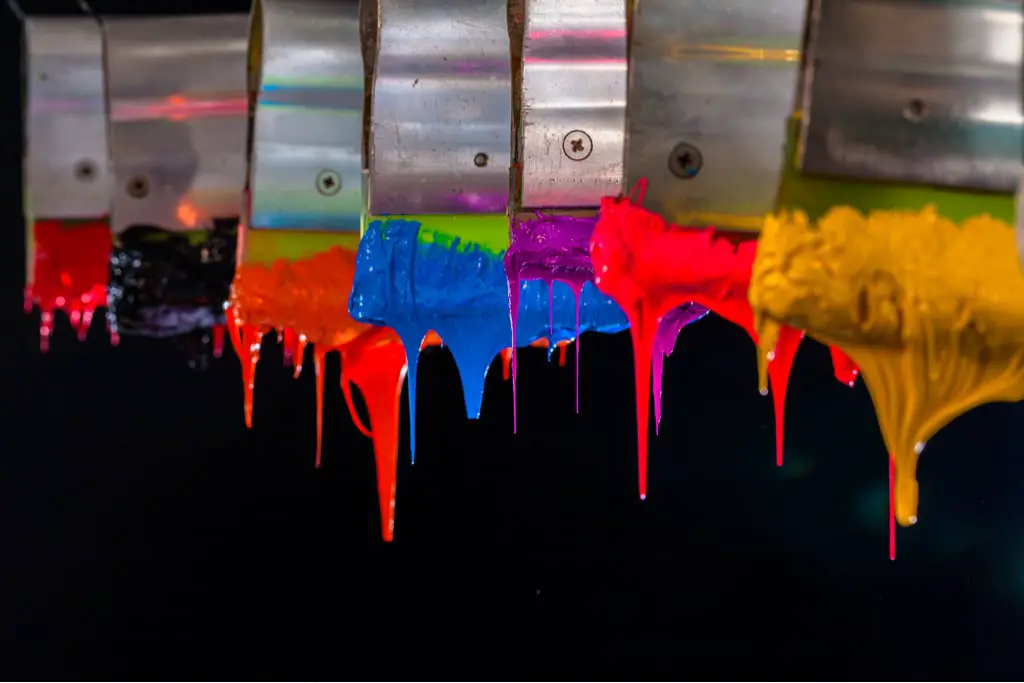 F&M Expressions create screen printed plastisol transfers with no minimums and quick turn around. They print the transfers, and then ship them to you for pressing!
They are well known for their 15 cent program, where you can pick up single color transfers for literally 15 cents – though there is a set up fee ($25) for preparing the screen and equipment.
The two color or more prints are also very reasonably priced (even when including the higher set up fee), and it's doubtful if you could do it cheaper yourself at home. Especially when factoring in your own time and resources!
F&M Transfers
F&M Expressions have a large range of stock transfers that you can order from for same day or next day shipping.
The more popular option is to order your own custom transfers. The turn around on these orders are very quick as well – 2 days if the artwork is print-ready and received by 3pm on business days.
Artwork files for custom prints must be created in Coral Draw, Adobe Illustrator, or Photoshop. Transfers will be printed in the size uploaded to the FM Expressions website.
You will need to select the type of transfer you require as the fomula differs depending on what fabric you are printing on (cotton, poly/cotton, nylon…), what type of product (t shirt or bag?), and how many colors there will be (1, 2, 3, or full color). You can also sometimes select how your transfer will look and feel like when applied.
Use the interactive guide to help you decide which transfer option will be best for you.
As already mentioned, their transfers are created using screen printed plastisol ink; they do not stock pre-printed sublimation transfers at this stage. They also have a waterbased formula that is best for nylon and poly garments, and prevents dye migration, along with many other benefits.
How To Apply F&M Transfers
FM Expressions recommend using a quality US heat press brand when applying these transfers. Specifically, they recommend using a Hix heat press machine. Stahls, Geo Knight, and Insta heat press machines are obviously all excellent as well.
The exact time, temperature, pressure, and peel requirements will vary depending on the type of transfer you are doing, but you should receive an instruction card with your order.
Standard plastisol transfers are going to be pressed for 7 seconds, at 325°F, with a heavy pressure, and immediate hot peel. Double check the settings for your transfer, and do a test tee if in doubt.
It's also important not to use Teflon sheets or other protective papers when pressing these pre printed plastisol transfers. This can prevent up to 25°F of heat getting through, and will result in cracking transfers.
Cracking Plastisol Transfers
Why do plastisol transfers sometimes crack after their first wash?
It isn't likely a defect with the transfers, whether from FM Expressions or elsewhere, but due to improper heat press settings. The plastisol will crack if it is cured incorrectly.
Two things which will cause a plastisol transfer to crack are:
not enough heat
not enough pressure
This is the same whether you are screen printing plastisol directly onto your shirts and then using a flash dryer, or if it's been printed onto paper and then pressed. If there isn't enough heat to cure it, it will crack.
To test whether your heat press machine is reaching the displayed temperature, pick up an infrared heat gun and do a test.
F & M Expressions
That's a very brief look at what F&M Expressions all about, and we can recommend them to you for your pre printed heat transfers.
As we mentioned at the start, sometimes it's just so much easier to outsource this part of the process. Save yourself a lot of time, energy, stress, and expense, and let them do it for you!
Let us know if you have any thoughts or questions down below, but otherwise, thanks for visiting!
(Please note: This post contains affiliate links. Read our full disclosure policy here.)