The Best Fathers Day T Shirt! An Interactive Race Car Track Tee
This post contains affiliate links. If you use these links to buy something, we may earn a commission, but it doesn't cost you anything. Thanks!
What could you make for Dad this Father's Day with Cricut?
What about this awesome Father's Day t shirt?!
It will keep the kids entertained, even when Dad has nothing left in him. He only has to collapse to the floor, and his back becomes a race car track! The special day is coming up on June 16th, and this DIY Father's Day t-shirt is the perfect gift.
Father's Day Race Track T-Shirt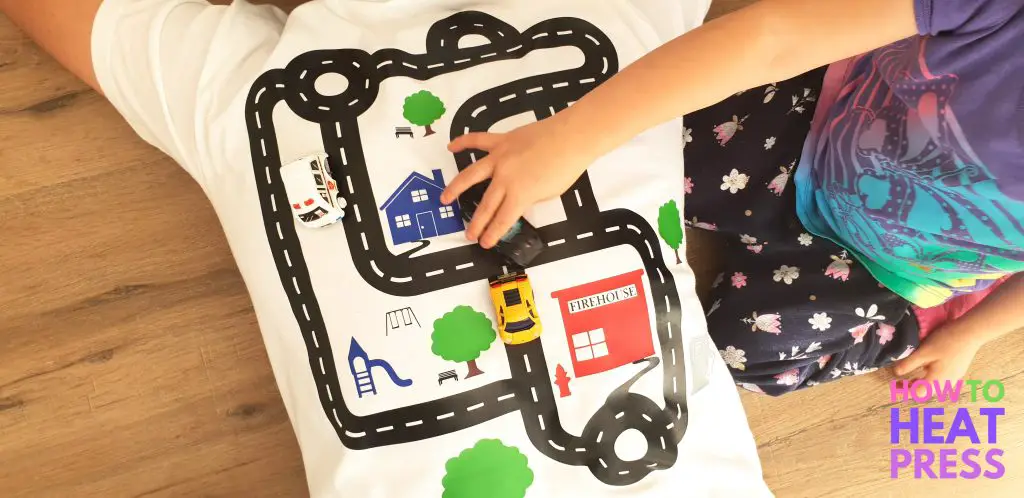 In order to make this super cool Father's Day T-Shirt, you will need to purchase this great race track cut file from So Fontsy (it costs $4).
The other important tools and materials that you will need are:
✔️ ImPRESSED Vinyl (or other quality HTV)
Here's how to make it.
Upload SVG
Upload the Father's Day SVG into Cricut Design Space.
Once you've opened a new project and added your SVG to it, you will need to decide what size you want the design to be (which will likely be dictated to you if you are using Cricut or Silhouette).
I made mine 11.5 inches wide (as that is the maximum cutting width with Cricut), and this adjusts the height of the design to be about 15 inches.
To cut a design 15 inches high with Cricut, you will either need to use a 12 x 24 inch cutting mat, or you can tape two 12 x 12 inch mats together (which is what I have done in this project).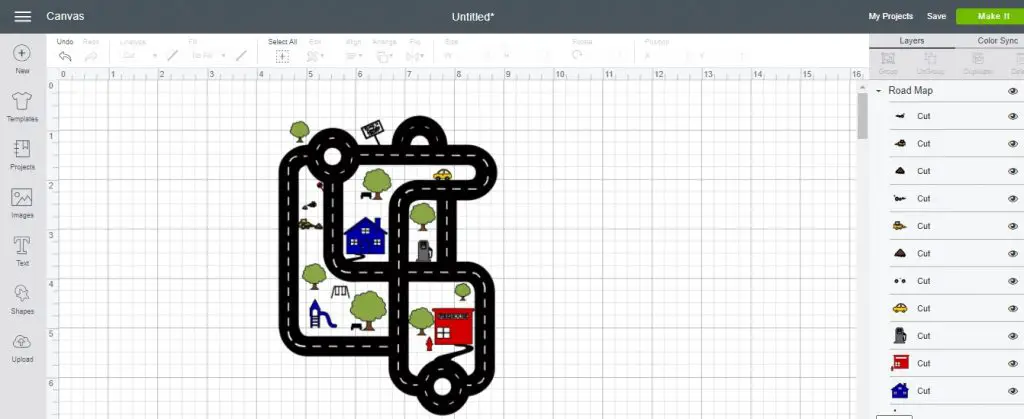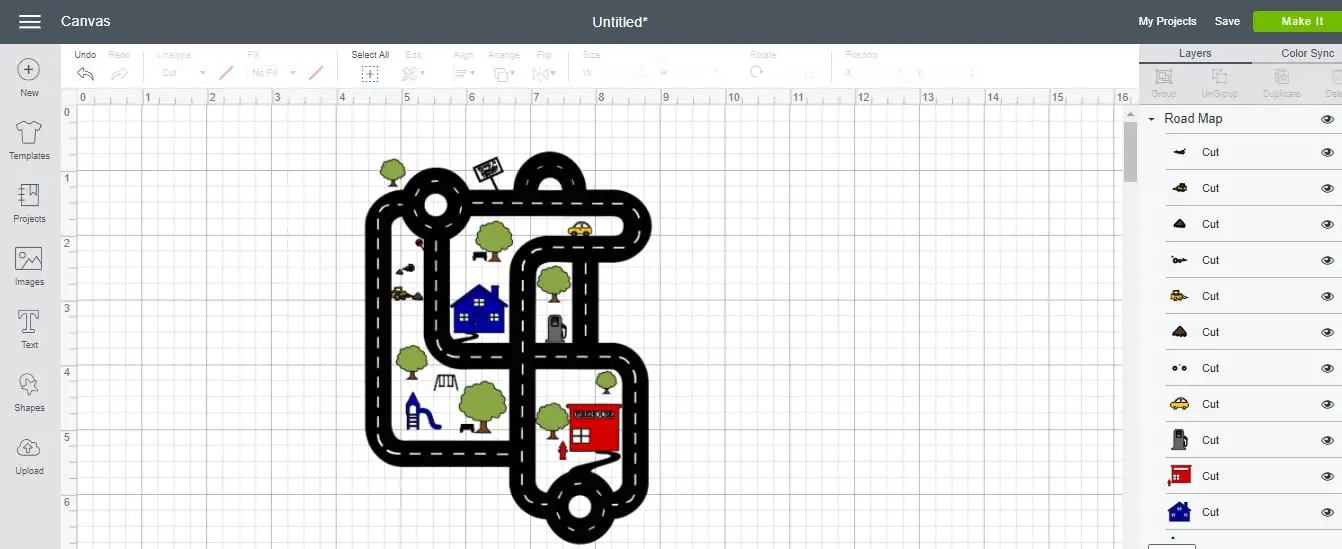 The SVG I used isn't totally editable in Design Space, which made it a little difficult to work with.
For example, I wasn't able to ungroup the trees at all; and not willing to waste a bucket load of HTV by cutting them in their current position on the canvas, I had to slice out one of the trees, duplicate it multiple times, and then resize them all. This way I had trees that weren't attached to the canvas, and I could cut them out with as little waste as possible.
There were also a few elements in the SVG which were too small to be cut out in HTV, which I had to either remove or make larger. The 'FIREHOUSE' writing was in a really thin font and although I made the building and writing larger, it was still extremely thin, and almost too thin to cut.
To be honest, this SVG wasn't ideal for HTV, but with a bit of editing I made it work! If you want to make this project yourself, and have some trouble, ask any questions in the comments below and I will get back to you asap.
Mirror All Mats
Once you have finished customizing the SVG and are happy with it, the next step is to mirror all your mats (always mirror your mats when using heat transfer vinyl).
Design Space will let you know if you've made your design too large for the mat. The widest you can go is 11.5 inches.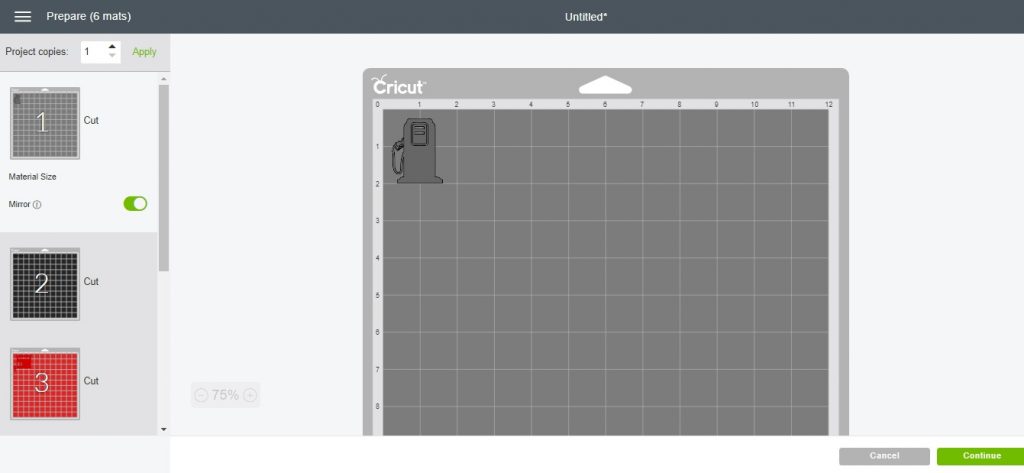 Cut Out Design
If you are cutting your design out with a Cricut Maker, then you will need to select 'Iron-On' from the material settings in Cricut Design Space. If you have an Explore Air 2, change the dial on the machine to 'Iron-On'. Place the HTV shiny (carrier sheet) side down on the mat, vinyl facing upwards.
To cut out the racetrack part I actually just taped two 12 x 12 standard cutting mats together with low-tack painters tape. I'm using 2 sheets of 12 x 10″ HTV from ImPRESSED Vinyl.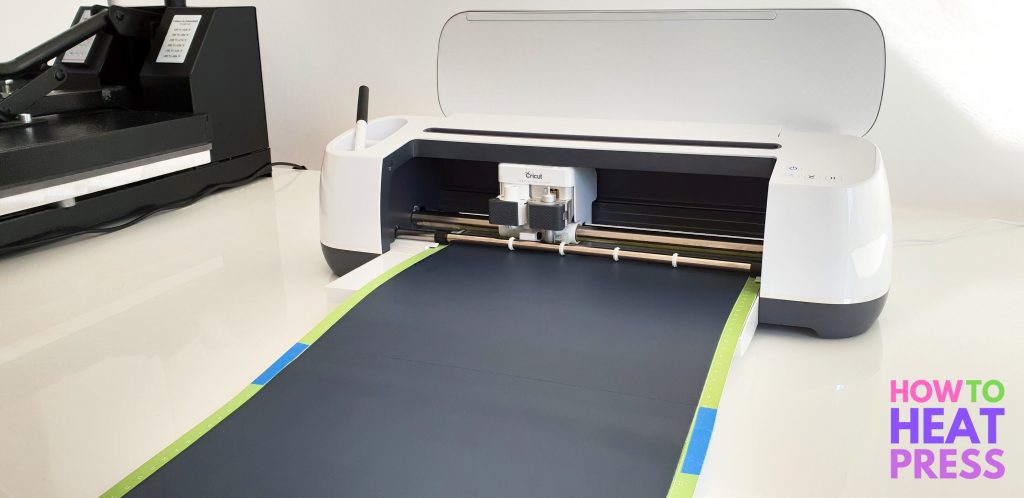 Joining the mats together worked great. No problems at all!
Here's the racetrack with the excess vinyl weeded away.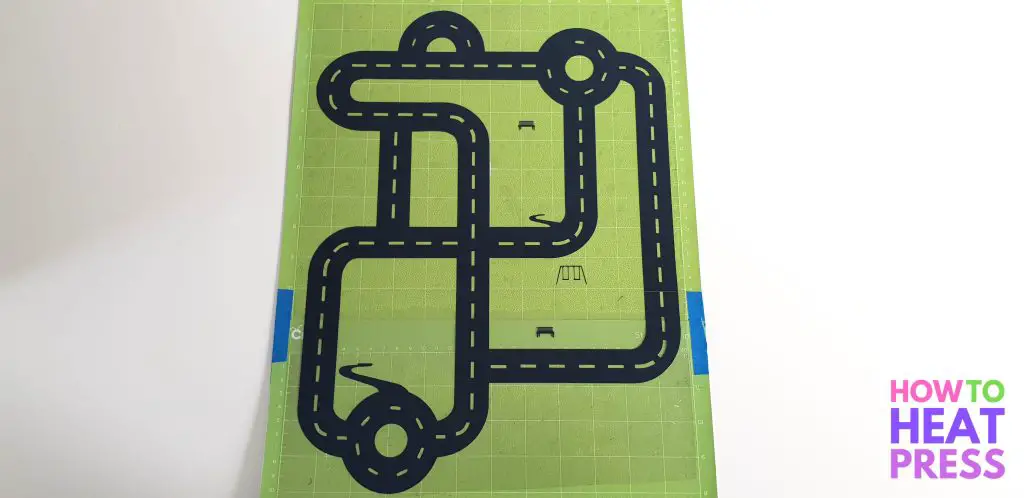 With multi-colored HTV t shirt designs such as this, you'll need to cut out quite a few mats of HTV. However, there is a way to cut multiple colors at once on one mat.
To do this you'll need to change the parts of the design to the same color, so that DS puts them onto the same mat. Then you can put your different colored squares of HTV in the right place on the cutting mat. There is a bit of time involved in putting the right colored squares in the right place on the physical mat, but it might save some time?!
For this project, however, the car track design I have used for this project isn't totally editable and you can't change the colors of the elements in the design the way you normally would.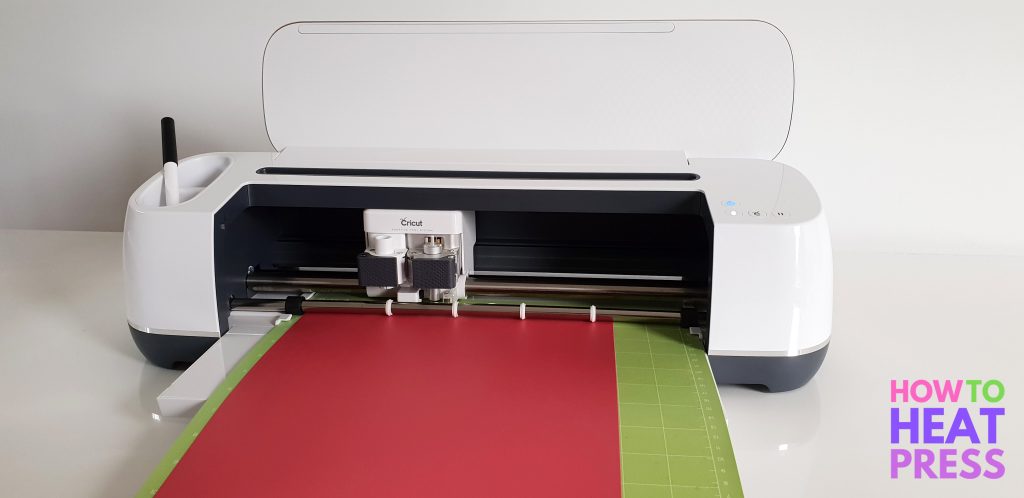 Weed The Vinyl
Now that all the different parts of the design have been cut out, it's time to weed away the excess HTV. It's important to do this carefully, so as to not weed away anything I actually want, and to not leave any unwanted piece remaining.
If you've got a good eye for detail you'll notice that I forgot to weed one tiny little line out of the road (Argh!). I pressed it onto the t-shirt without noticing it as well!
To remedy this, I just cut out a little piece of white HTV and pressed it on top of the road once I had finished everything else.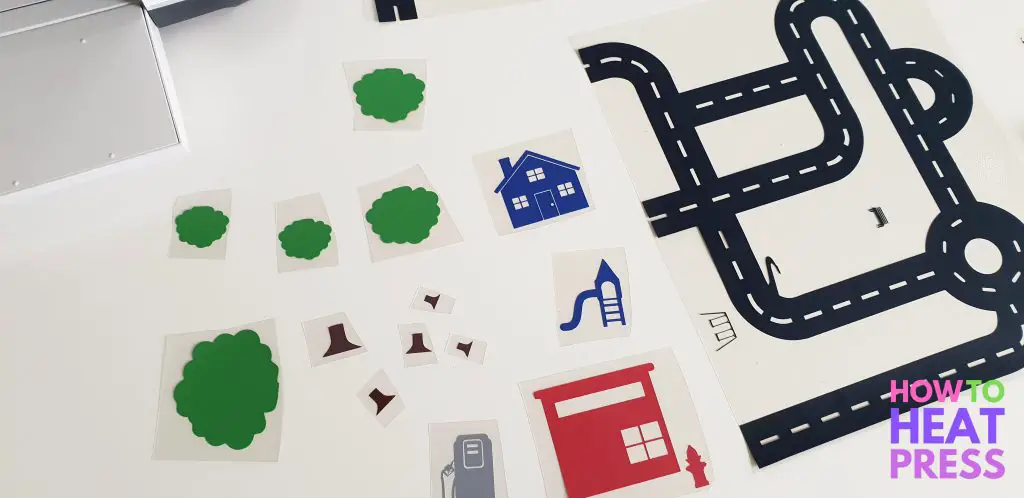 Pre-Press Garment
Now it's time to set up the heat press (or EasyPress).
I wouldn't recommend using an ordinary iron for a large HTV transfer like this. I think it would be quite hard to get it applied well (not to mention the time it would take!).
I'm using the PowerPress heat press for this project. For ImPRESSED Vinyl your heat press should be set between 300°F and 320°F. Set the temperature and wait for it to heat up. This will take about 10 minutes.
Once it has reached temperature, pre-press your garment for 2-3 seconds to remove moisture and wrinkles from the fabric.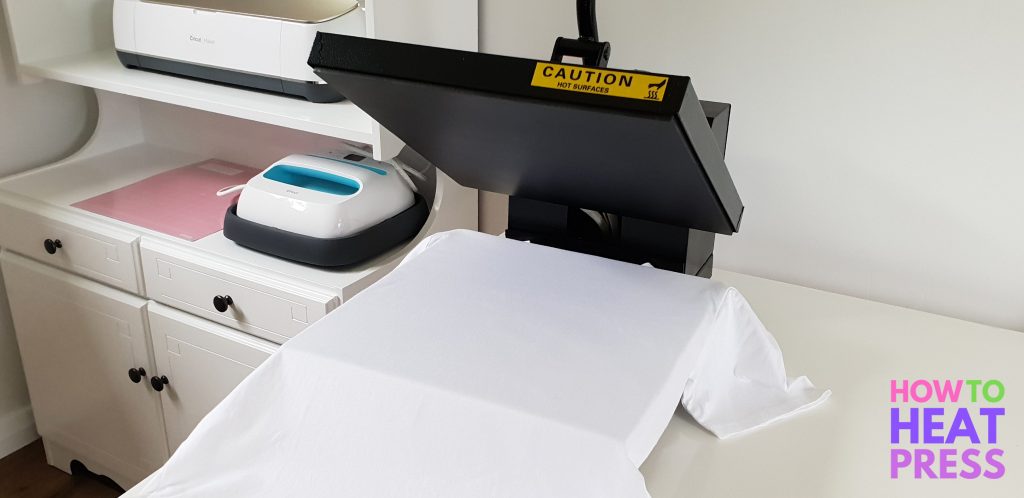 Press Heat Transfer
On the back of the pack of HTV from ImPRESSED Vinyl they actually give the cutting and pressing instructions. Super handy!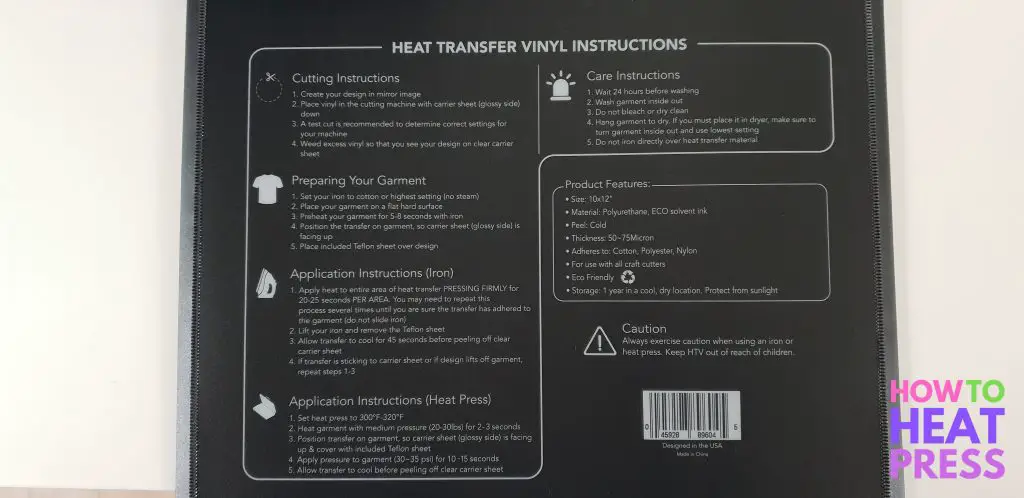 Press the design for 10-15 seconds at 300°F-320°F. I started by pressing the top portion of the racetrack first (the design is so big it can't be done all at once).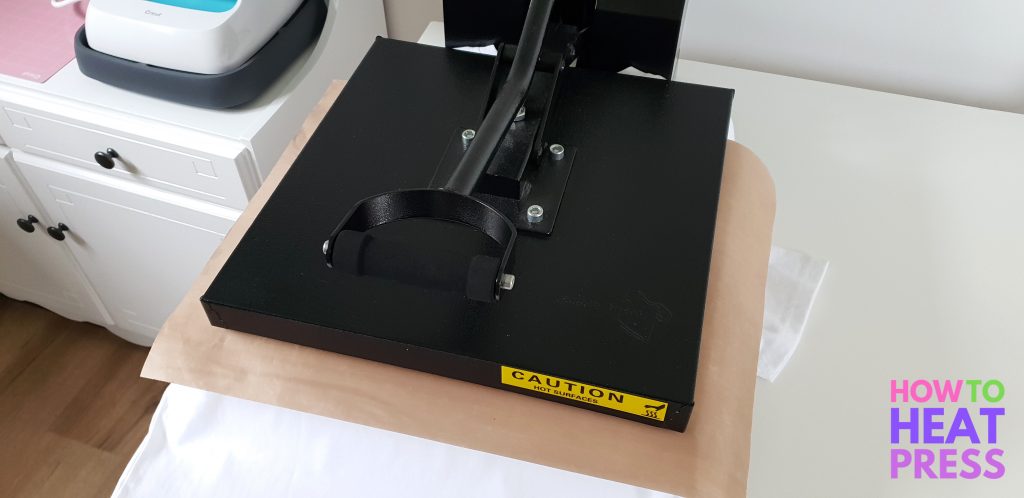 Allow it to cool off before peeling away the carrier sheet.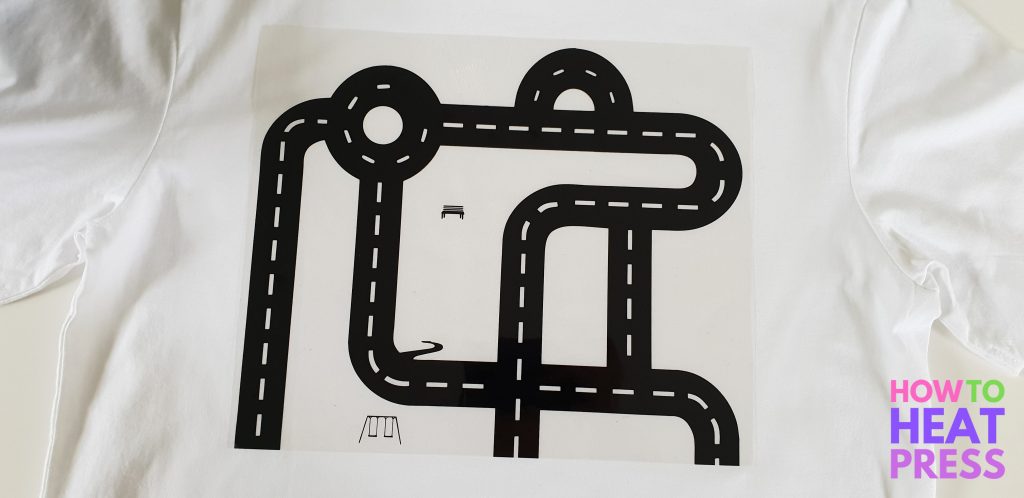 Looks perfect!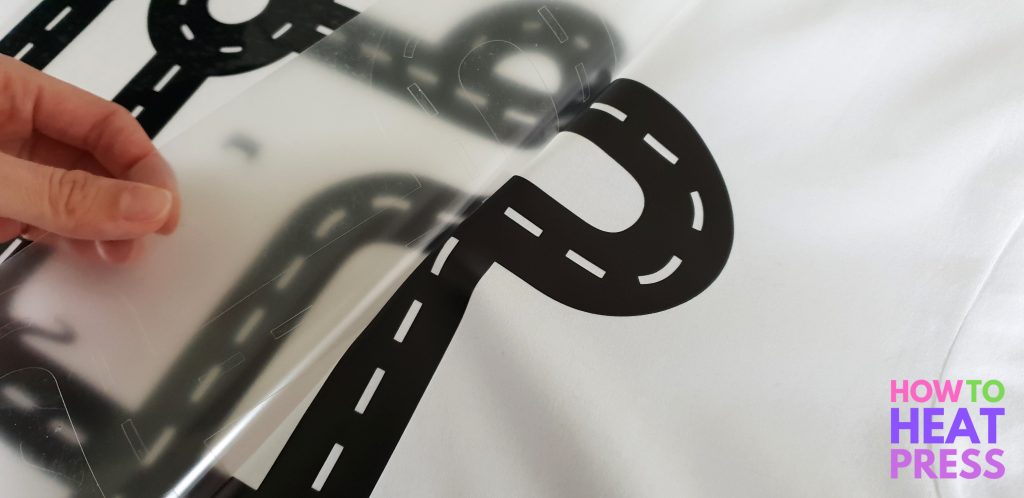 It took a few presses to complete the whole project.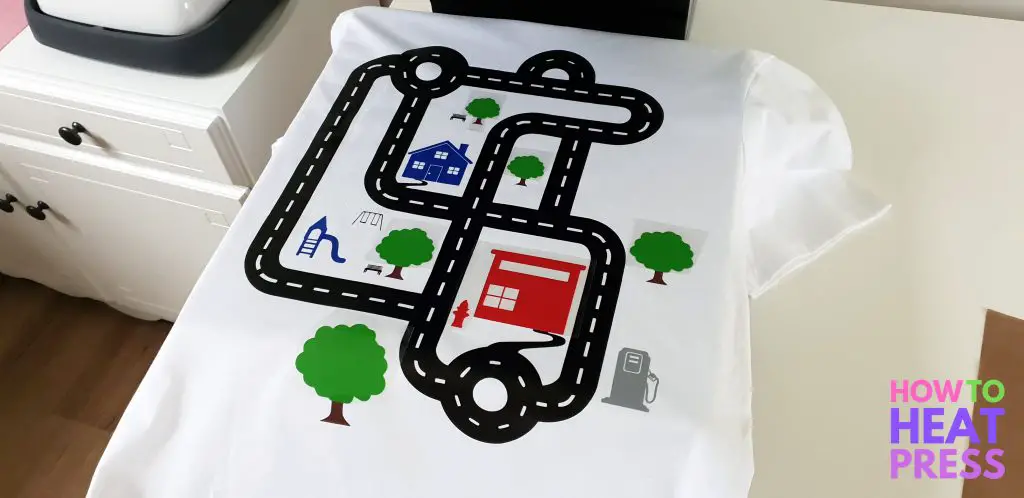 The finished product!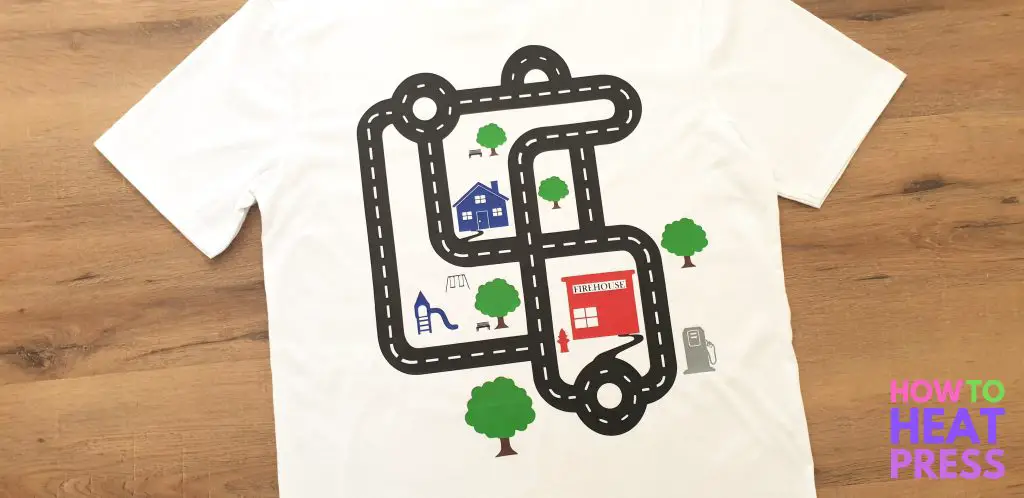 Our three year old was so excited to try it out!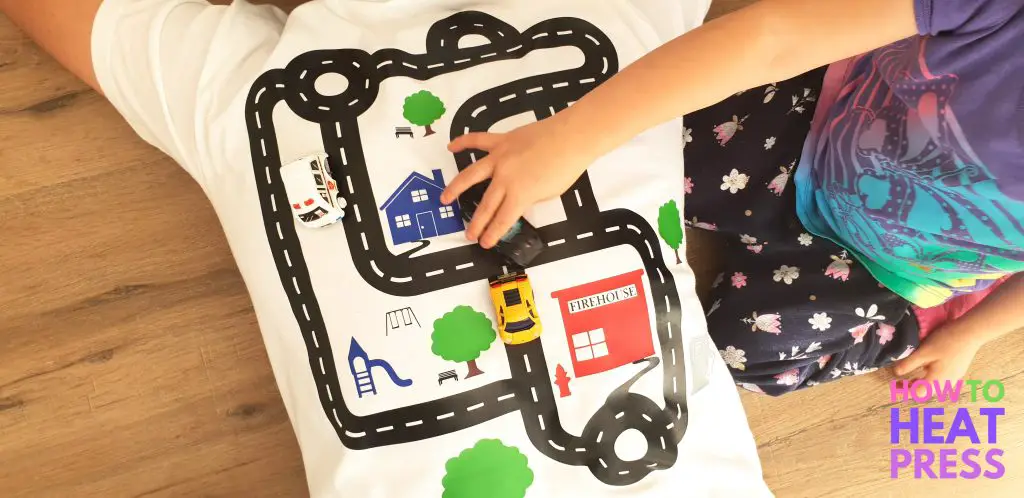 A perfect Father's Day t-shirt. Leave a comment below and let us know what you're making for Father's Day!
T Shirts For Father's Day
We'd love to hear what you're making for Father's Day. Leave a comment down below with ideas for Father's Day t shirts, and please ask any questions about this project.
Here are some other funny t shirt sayings and designs for men which might make for a great Father's Day t shirt gift! And here is where you can pick up some ImPRESSED Vinyl HTV to try it out for yourself – I was certainly impressed.
Thanks for visiting!
(Please note: This post contains affiliate links. Read our full disclosure policy here.)