Flocked HTV Project: Craftables Iron On Review!
This post contains affiliate links. If you use these links to buy something, we may earn a commission, but it doesn't cost you anything. Thanks!
For this flocked HTV project, we're using Craftables Vinyl!
If you haven't heard of flocked vinyl before, it's a raised fluffy vinyl. It looks and feels really cool on clothing, especially baby onesies!
Today we're going to show you how to use flocked iron on using the Cricut EasyPress 2.
Craftables Flocked Iron On Project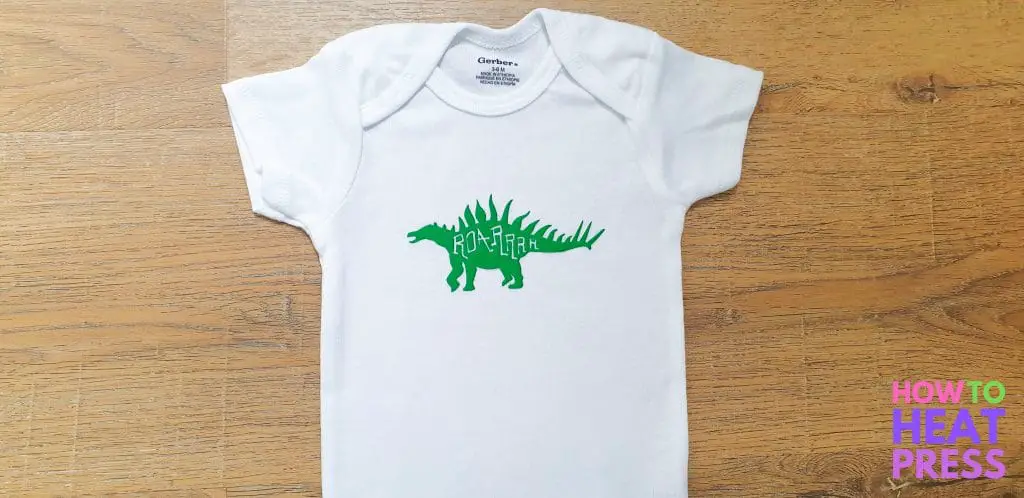 We're using the Cricut Maker to cut the HTV, but the Air 2 is also a great machine!
We've got this pack of Flocked HTV from Craftables to try out. It comes with 7 12″ x 10″ sheets of Flocked heat transfer vinyl with a great range of colors! They also have another pack of Flock HTV with 12 sheets and a greater range of colors.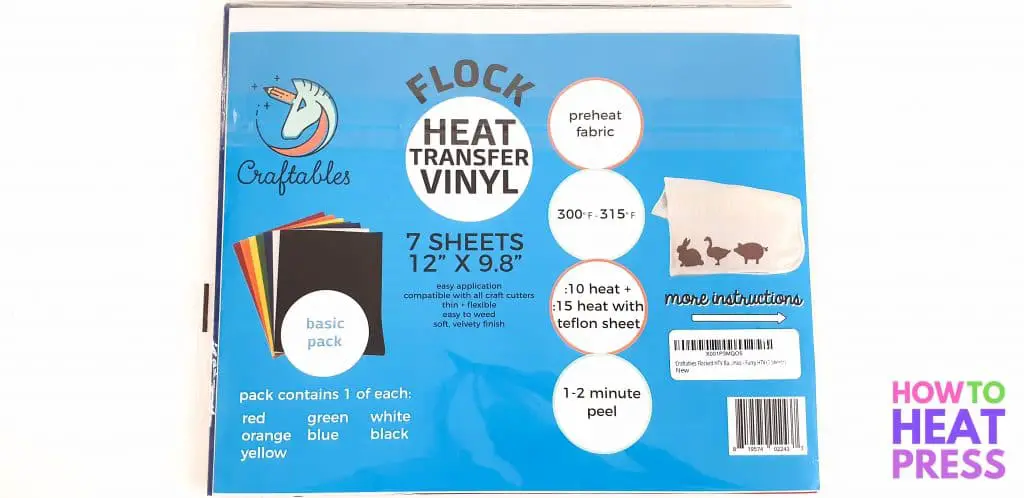 This next pic doesn't really show quite how fluffy the HTV really is – it looks glossy, but it's not in real life!
Flock HTV Project
First you'll need to either create or upload a design to Cricut Design Space.
We've found an adorable dinosaur silhouette SVG, which we've uploaded to Cricut Design Space and inserted into a new project.
This SVG is made up of lots of little pieces, so I welded everything together to make it one image. This way, everything will be cut in the exact placement as shown here on the canvas.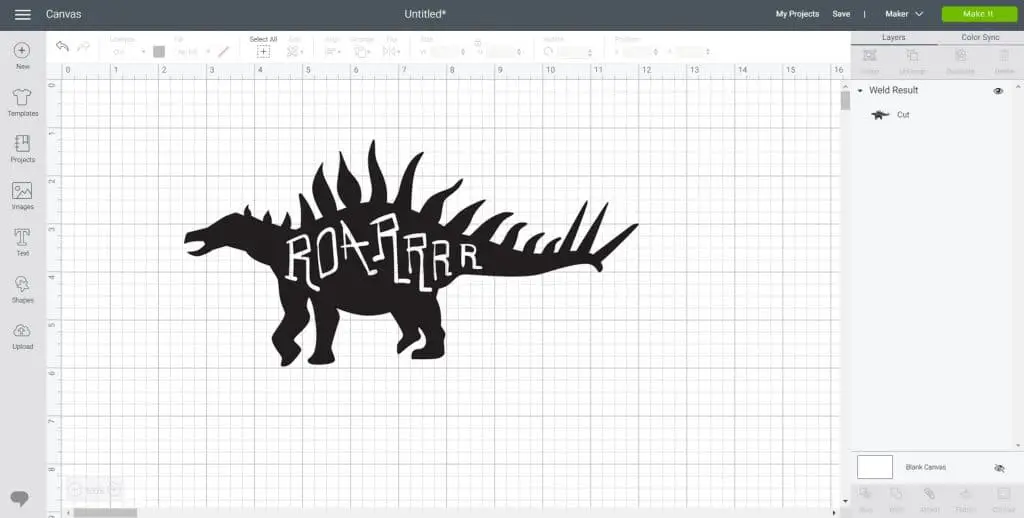 Next, I decided what size I wanted it to be, and then clicked 'Make It'.
I mirrored my design, since I'm cutting it out of heat transfer vinyl, and because there is text on it! The text needs to be mirrored so that when it goes on the t-shirt, it will eventually be the right way around.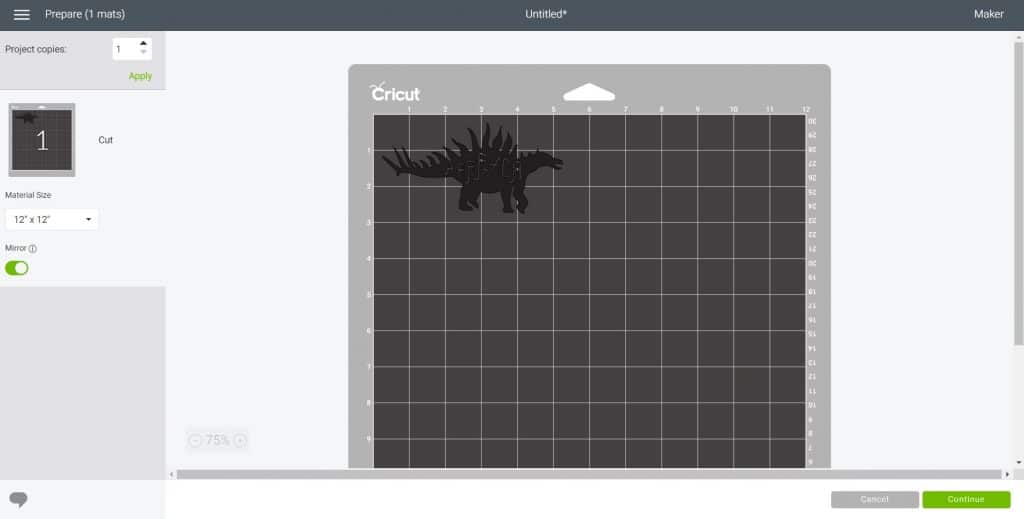 How To Cut Flock HTV
I set the material to 'Flocked Iron On' in Cricut Design Space.
This setting should work fine for most brands of flocked HTV, but you can always do a test cut just to make sure.
I placed the flocked HTV shiny side down (carrier sheet facing down) on my StandardGrip cutting mat. Make sure that you've got a sharp, clean blade before you start cutting out your design. See our post on how to change your blade for more info.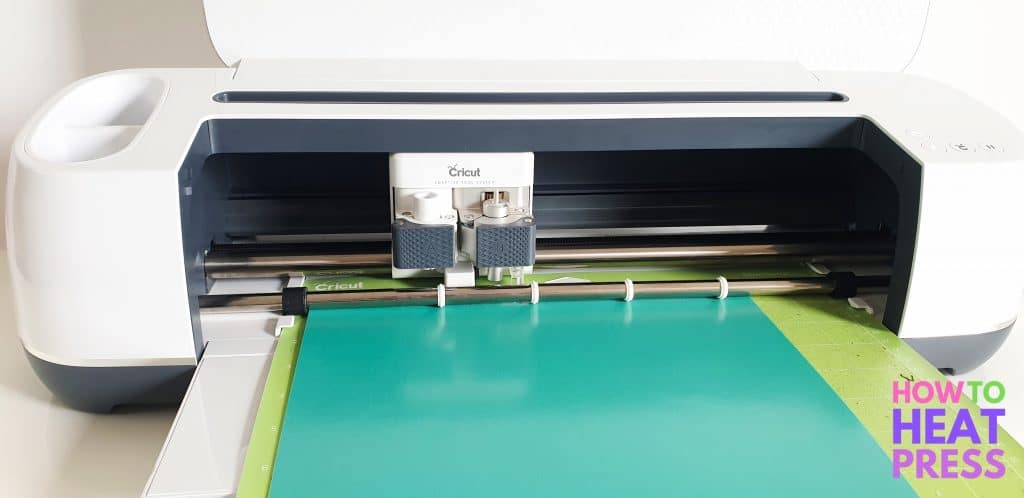 Now we'll weed the design, removing all the excess vinyl away from the carrier sheet.
This Craftables HTV was really easy to weed!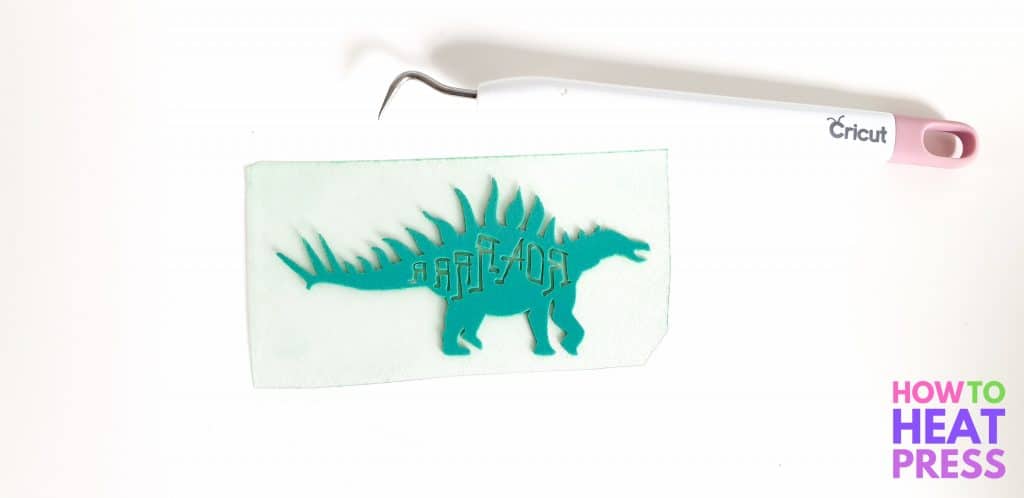 How To Heat Press Flock HTV
Now we're ready to press the flock heat transfer vinyl.
How to press Craftables Flocked HTV:
Set heat press to between 300 -315°F
Pre-press garment
Press design for 10 seconds without Teflon sheet
Press design for 15 seconds with Teflon sheet
Wait 1-2 minutes to peel away carrier sheet
Here's the sheet of instructions that came in the pack with my flocked HTV: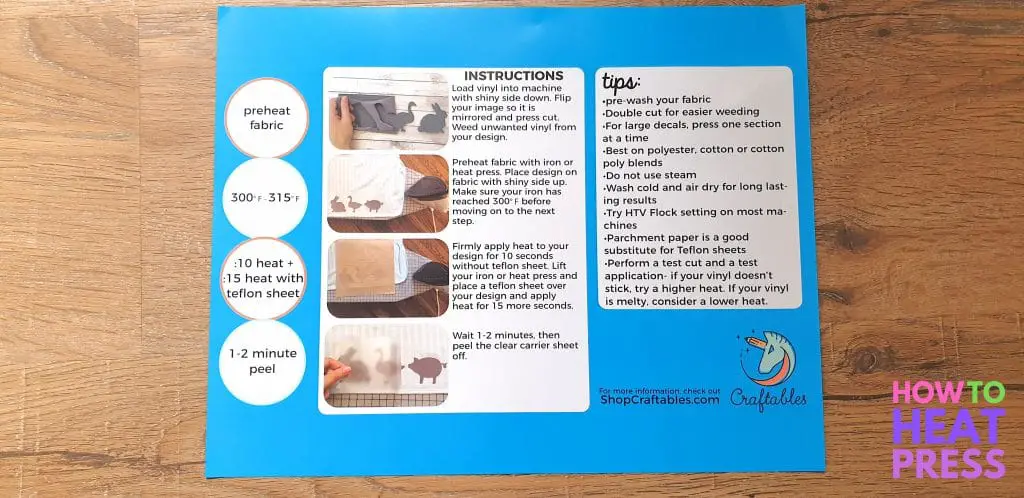 If you're using a Cricut EasyPress like us, you'll want to press on a firm sturdy surface. Place your EasyPress mat or silicon pad on a sturdy table.
Turn on your EasyPress and set it to the required temperature. Every type of Iron On will have different application settings, so always check the settings for your specific brand of vinyl. For Craftables flocked iron on, they recommend setting your heat press between 300 -315°F.
Once your EasyPress has reached temperature, you will need to pre-press your garment to remove any moisture and wrinkles. Now is also a great time to go over the garment with a lint roller, as any lint will interfere with the adhesion of the vinyl.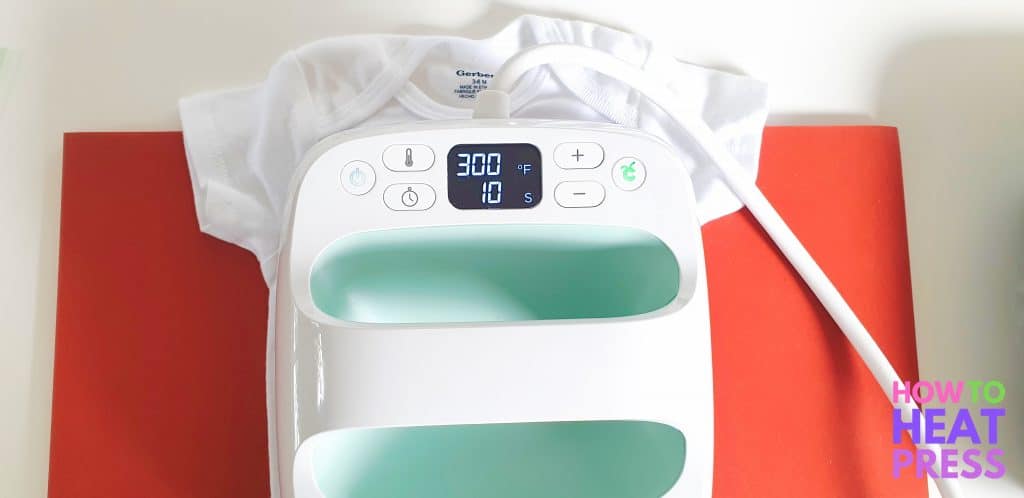 The instructions say to press for 10 seconds without a Teflon sheet, and then for 15 seconds with a Teflon sheet, using firm pressure.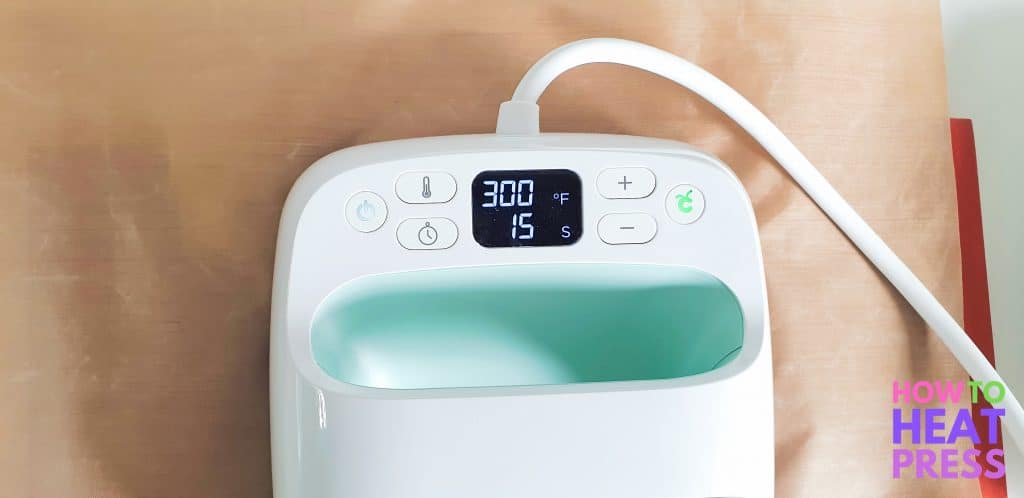 Wait 1-2 minutes for the design to cool, and then peel away the carrier sheet.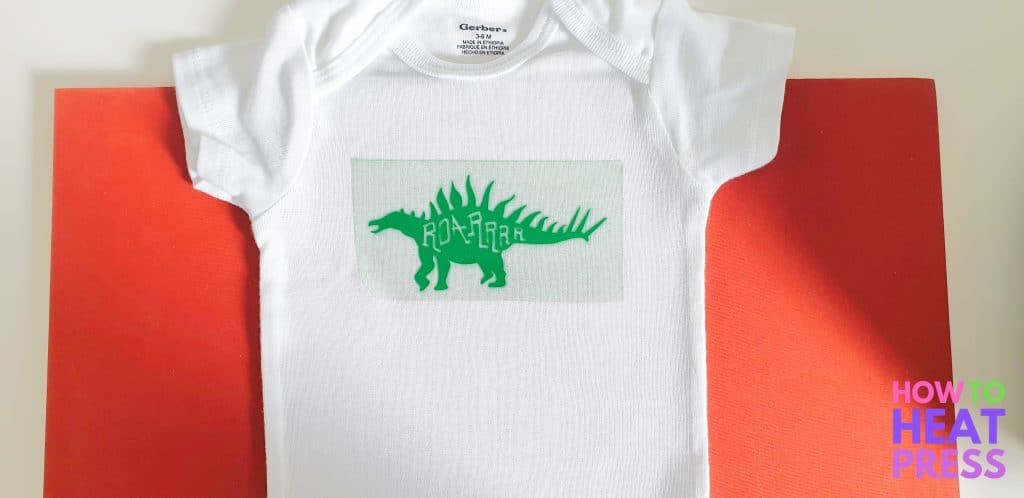 All finished!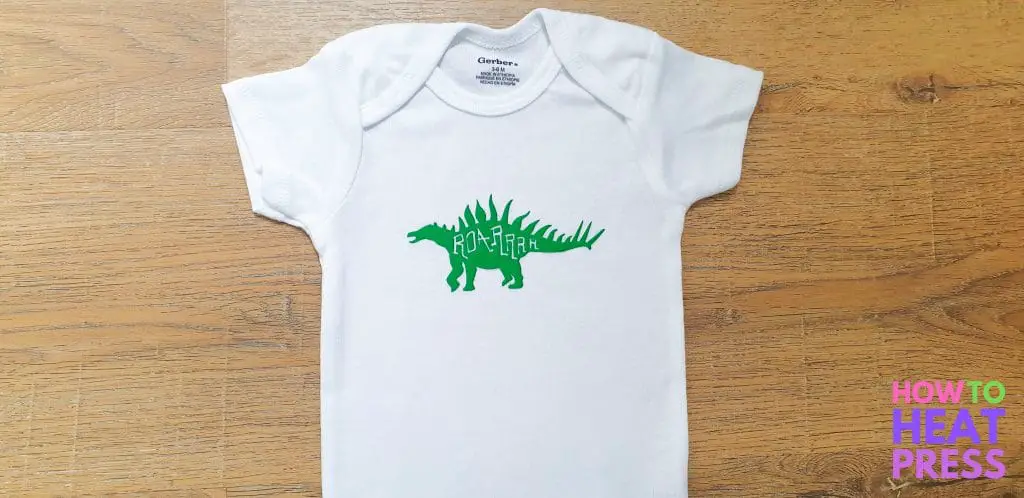 Flocked HTV projects will really impress your friends and family, and it feels really nice too!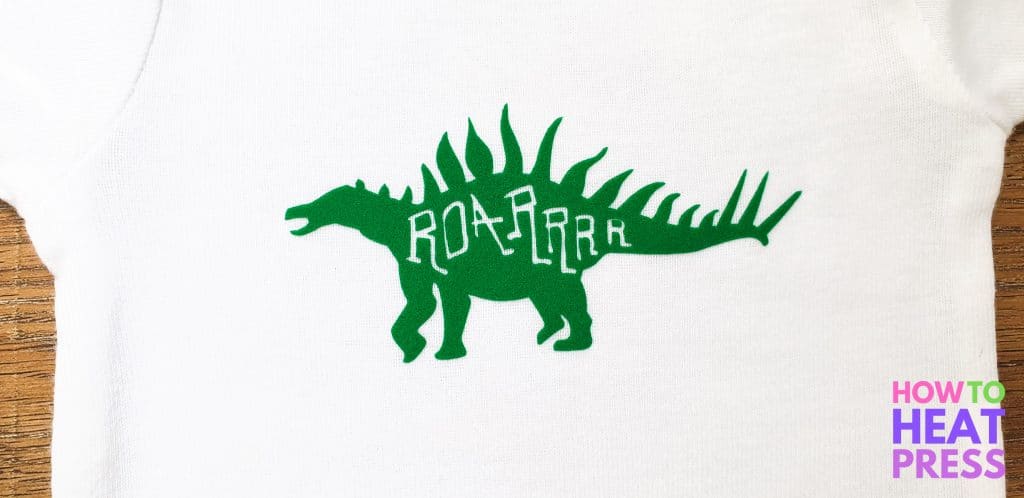 Shop Craftables
This HTV from ShopCraftables is really good, and we're more than happy to recommend it to you for your next Flocked HTV project!
We'll be trying out some more of Shop Craftables HTV in the near future and hope to share that with you here too.
Thanks for visiting!
Pin this post! 🙂
(Please note: This post contains affiliate links. Read our full disclosure policy here.)