Speedball Screen Printing Ink Guide: Everything You Need To Know
Speedball Ink is a popular and versatile screen printing ink.
It can be used for many applications, and can be bought separately, or as part of one of the Speedball Screen Printing Kits.
In this post, we're just focusing on Speedball Ink. We'll tell you where to buy it, how to use it, and how to make your prints last!
Speedball Ink
Speedball Ink for screen printing can be broken down into three main categories:
Speedball Fabric Inks
Speedball Acrylic Inks
Speedball Water Soluble Inks
We'll be taking a look at those inks in this post. Speedball do stock other inks that are not for screen printing, such as Speedball India Ink for refilling drawing pens. We won't touch any further on those.
Speedball Fabric Inks
Speedball Fabric Inks are the only type of Speedball Ink that should be used on t shirts and other fabric substrates. Once set, the fabric ink design will last a long long time with the proper care.
There are three different Speedball Fabric Ink sets to chose from:
You can use these inks for screen printing t-shirts, and, you can also use them without screens!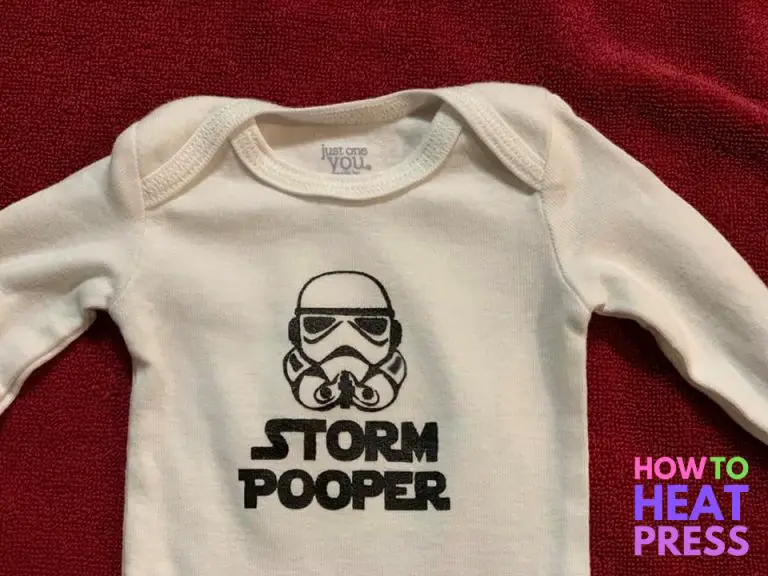 This baby onesie was made using Speedball Fabric Ink and a freezer paper stencil. The stencil was placed down on the onesie and then applied with a brush. The result is very similar to screen printing, as you can see it has reasonably clear straight lines.
The following video shows how you might use Speedball Fabric Ink. The screen has been prepared using the Drawing Fluid & Screen Filler Method (more here).
Speedball Acrylic Inks
Speedball Acrylic Ink is best for printing on paper, card, and other surfaces that are not going to be washed. It is a permanent acrylic ink, but is not made for fabric.
There are three different Speedball Acrylic Ink sets to chose from:
The following video shows how you might use Speedball Acrylic Ink. The screen has been prepared using the photo emulsion method (more here).
Speedball Water Soluble Inks
Speedball Water Soluable Inks are the last of the inks that can be used with a screen. And even though these water soluble inks are ok to use with a screen, I can't think of many occasions where it would be good to do so!
These Speedball Inks are water soluble, which means that they are designed to dissolve upon contact with water. They will not work at all for printing t shirts, or for anything that may be near steam or any other water source.
Nevertheless, as with the other inks, they come in a range of 10+ colors.
Speedball Ink Review
Speedball Ink is one of the most trusted craft screen printing inks.
It is a high quality product that is easy to use. Whether you are using Speedball Fabric or Acrylic Ink, you are bound to get results that leave a smile on your face.
The range of colors are top notch, and of course you are able to mix colors in order to get that unique shade for your project.
The online resources from Speedball, along with other creators on YouTube, are a great benefit of choosing to use Speedball Ink. You can see beforehand what the end product is likely to look like, and easily learn all the tricks and techniques.
Don't be afraid to try it out for yourself today.
Please leave any comments or questions down below!
(Please note: This post contains affiliate links. Read our full disclosure policy here.)