Cricut History: Types Of Cricut Machines From First To Last!
This post contains affiliate links. If you use these links to buy something, we may earn a commission, but it doesn't cost you anything. Thanks!
The older Cricut machines will make you cringe or laugh – or maybe both!
In this post we're summing up the history of Cricut by taking a look at the types of Cricut machines, from the original to the latest and greatest, the Cricut Maker!
Old Cricut Machines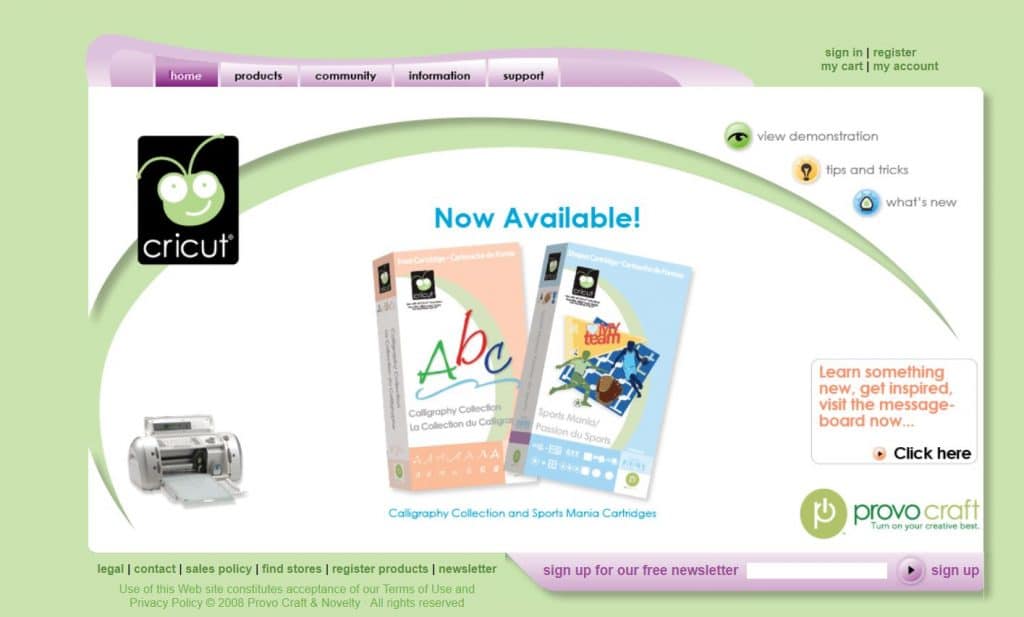 The old Cricut machines were very clunky, had lots of buttons, used cartridges, and had very small cutting areas!
We can be thankful that we now have machines like the Explore Air 2 and Maker, but it can be a lot of fun taking a look back on the past.
The original machines were really targeting card makers and scrapbookers. Electronic cutting machines were fairly novel, at least among home crafters, and provided a cheaper way to do it all yourself from home.
Today, Cricut machines are used for everything, from making vinyl decals and iron on transfers, to fabric and sewing projects, and even cutting cork or other types of heat transfers.
Here are the older Cricut cutting machines in general order from first to last, or see here for what is the best Cricut machine.
Original Cricut
While it may not be pretty, the Cricut Personal was the machine that started it all.
This machine used Cricut cartridges, and you did not need a computer for it to function.
It was quite a small machine, with a very limited cutting area. It could not do highly intricate cuts, nor could it complete designs larger than 5.5 x 11 inches. The cutting mat width was only 6 inches wide, so it really was a small craft cutting machine.
Cricut Create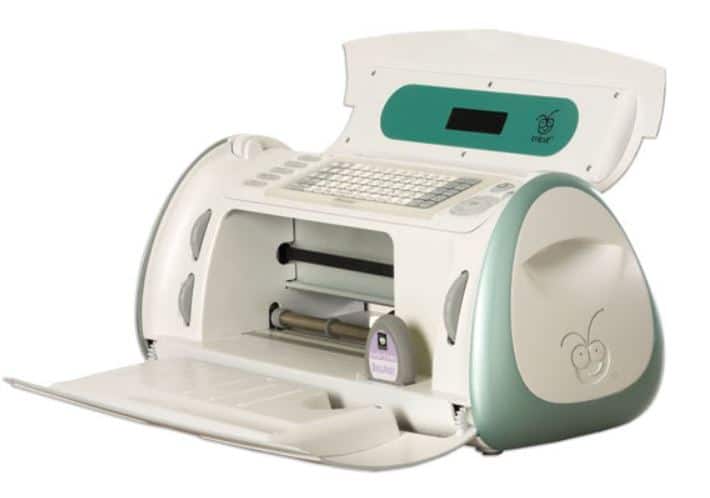 The Cricut Create was the next machine put out by Cricut (also commonly known as Provo Craft back in the day).
The Create was the same size as the first Cricut machine, but there were a few changes. It has a slightly different design compared with the original machine, and has the new colors. The display screen was also improved.
Tech and design features were also improved, and it also came with an 8-way directional blade.
Cricut Expression
The Cricut Expression came next, and made some more significant changes.
Most notably, this was the first Cricut with a 12 x 24 inch cutting ability, and it was better at the smaller cuts. The Expression 1 could cut a wider range of materials, including thicker items like poster board and vellum.
This machine could still be used standalone without a computer, but the software for computer use was definitely improving. The precursor to Cricut Design Space was Cricut Craft Room, and this software was in full use with the Expression.
Cricut Expression 2
The Cricut Expression 2 was a very popular machine in its day!
The design of the machine was improving, though I think we can all agree that it's still a bit ugly! It did come with a larger, faster, full color screen which made things a lot easier.
This machine also had great features and improvements such as:
200+ pre-loaded designs (fonts, images, sayings, etc.)
Better manipulate designs – resizing, rotation, flipping, mirroring
Use with Cricut Craft Room for more images
About the time the Expression 2 came out, Cricut was generally becoming more well known, and more popular among crafters.
Cricut Imagine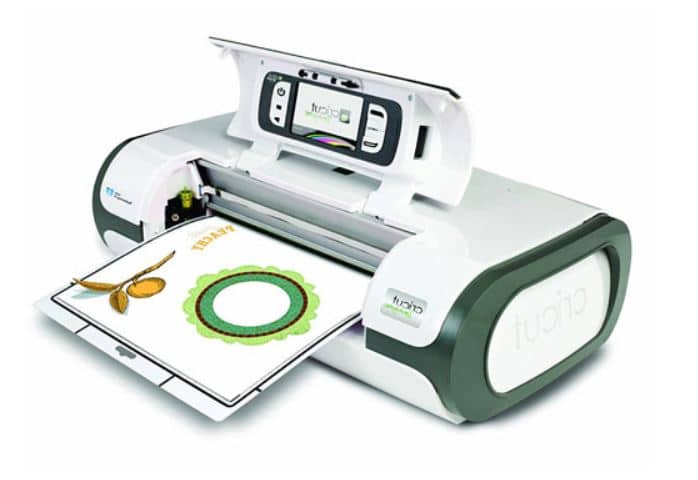 One of the common questions Cricut newbies have is 'do Cricut machines print?'
The Cricut Imagine is unique, because it is the only one which could both print and cut. It was a Cricut printer and cutter! Besides the Imagine, you really need to have a contour cutting machine to do print and cut – we don't know of any other machines that do this.

Cricut teamed up with HP to make a black and tri-color ink specially designed to work with the Imagine.
Unfortunately, the machine wasn't the most popular for users at the time, and it was fairly quickly discontinued, while Cricut pursued creating machines more aligned to the original.
Cricut Mini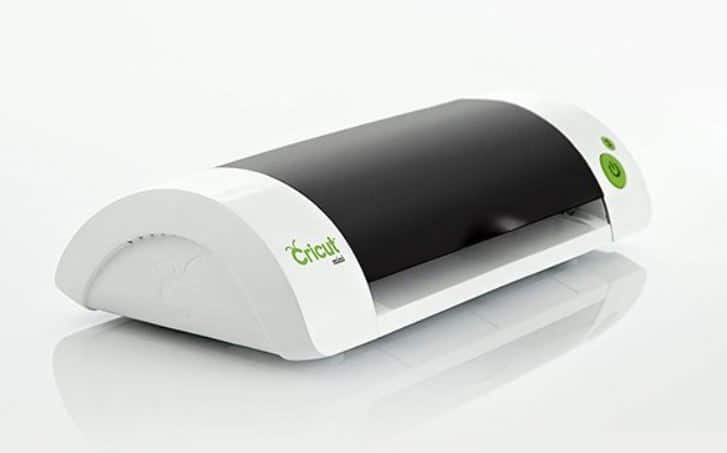 Not to be confused with the Cricut EasyPress Mini, the Cricut Mini cutting machine was another small personal cutter.
This was the first machine which required use with a computer, and it had a smaller cutting width of 8.5 inches. This machine was pitched as a quieter, more compact, and easier to transport machine, though it was not as big a hit as the Expression series.
More differences between the Original Cricut, the Expression, Expression 2, and Mini, can been seen in this table.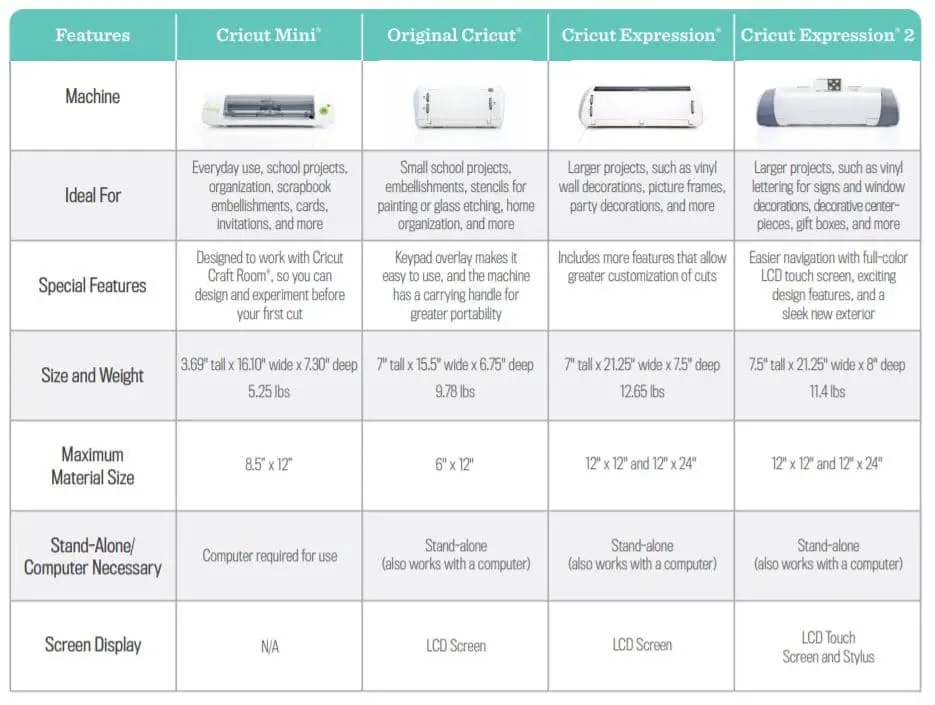 Cricut Cake Machine
The Cricut Cake Machine was part of the Cricut Martha Stewart Range.
This machine was literally used for decorating cakes, cookies, and cupcakes!
It could cut fondant, frosting sheets, gun paste, and more. However, we think this is another machine that didn't really take off. How many people want to spend hundreds of dollars on a machine to cut icing? Nevertheless, it was a cool idea.
Check out the Cricut Cake Machine in action in the following video (set up to start when the machine comes into play)!
Cricut Explore One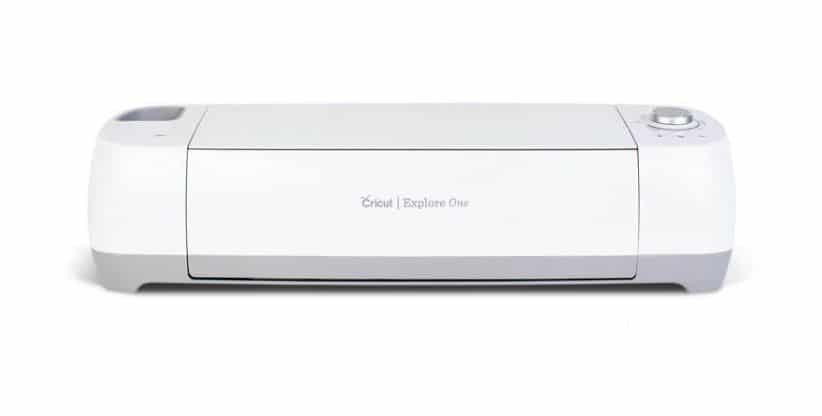 The Cricut Explore One is the first machine that takes on the style of the modern Cricut cutting machines – looking very much like the machines all the way up to the Maker.
With the Explore One, you could find your own free fonts and SVGs, or choose from tens of thousands of design files in the Cricut Image Library. This machine better integrated with home computers, and was much easier to use.
It had storage compartments for extra blades, pens, etc., and could be used wirelessly with a Bluetooth adaptor.
Cricut Explore Air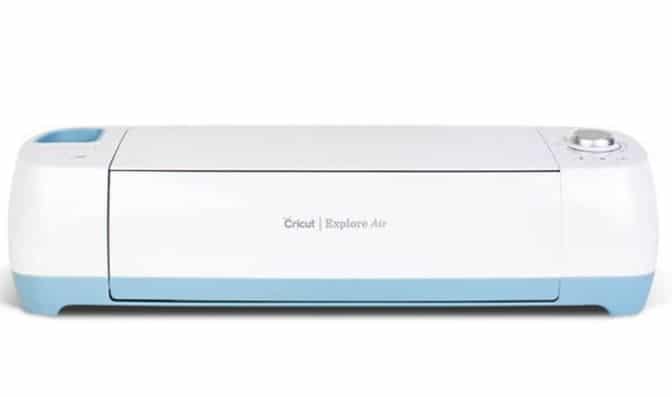 The Explore Air was an extremely popular machine, and was the first Cricut to have a dual tool holder.
The materials that could be cut with the Air also increased, with over 60 different suggestions listed. It had built in Bluetooth, and had the SmartSet Dial for the most common settings.
While there is still a spot to insert a Cricut Cartridge – the design files are linked to your account, and you can basically do away with the cartridge after that.
Cricut marketing was also improving: see this Explore Air Overview!
Cricut Explore Air 2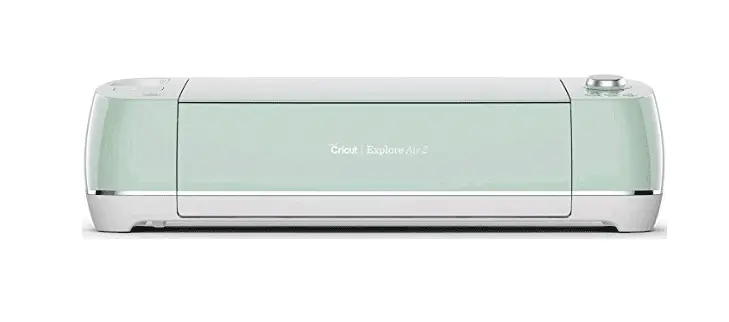 The Explore Air 2 is still an incredibly popular machine, being significantly cheaper than the Maker.
This machine has most of the same functions and features as the Air, and the main difference is that it's twice as fast. The Air 2 comes in more colors than any other as well – 22 at the time of writing!
Cricut Craft Room and the Cricut Image Library became Cricut Design Space, which has also recently made a big change in that it's no longer browser based.
See this Cricut Explore Air 2 review to get a complete picture.
Cricut Maker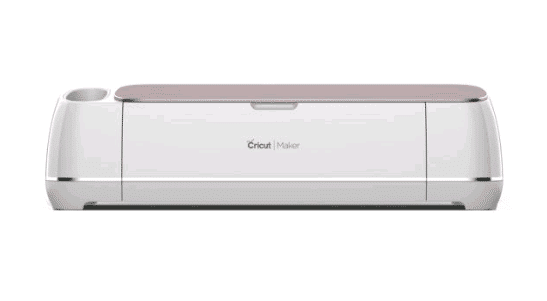 The Cricut Maker is the most versatile, do-it-all machine.
This is the machine with the highest specs and greatest capabilities. It's a big leap up from the Explore Air 2, and if it's in your budget, the only machine you should be considering today.
The new Cricut blades (in particular the QuickSwap tools) are only compatible with the Maker, and really open up the types of projects you can complete.
Check out our Cricut Maker Review for a full run down on this machine!
Keep scrolling for info on the new Cricut Maker 3 …
The Cricut Joy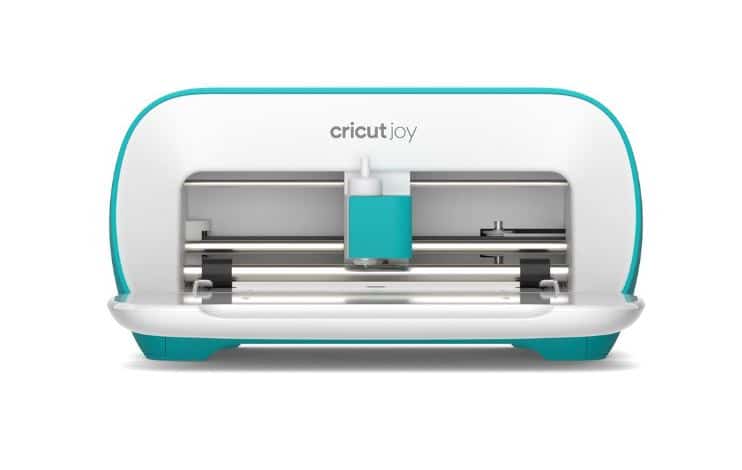 The Cricut Joy is the most recent and smallest Cricut machine.
It's about 1/4 the size of the Maker and Air 2, with a cutting width of a little over 4 inches. The big difference is that it can cut longer lengths than any of the other machines – up to 20 feet!
This machine is great as a compact cutter for making cards, labels, vinyl decals, and small heat transfers. It's easy to store and transport, and makes for a fun addition to any craft room.
See our Cricut Joy Review for everything else you need to know!
The Cricut Maker 3
Look at that beauty! The Cricut Maker 3 is the latest release from Cricut. It's got some really nice upgrades from the original Maker that make it worth the price bump.
One of the biggest features of the Maker 3 is that you can cut without a mat using Cricut Smart Materials (just like you can with the Cricut Joy).
The Maker 3 can cut, draw, emboss, you name it! It's compatible with 13 different tools so really any project can be completed. It's also super fast! The new Maker 3 is twice as fast as the Maker. When you're trying to complete large orders or projects cutting time makes a huge difference.
See our Cricut Maker vs. Maker 3 Review for everything else you need to know before you buy!
Different Cricut Machines
So those are all the different types of Cricut machines, from the Original Cricut to the Maker.
We hope you've had fun taking a look at the old Cricut machines in particular, because it is interesting to see how we got here! If you want to see the original Cricut website, visit the WayBack Machine.
The other units that we haven't mentioned here are the EasyPress Machines. Check out these posts for that info:
Pin this post!
(Please note: This post contains affiliate links. Read our full disclosure policy here.)