The New Cricut EasyPress MINI… Is It Better Than An Iron?
This post contains affiliate links. If you use these links to buy something, we may earn a commission, but it doesn't cost you anything. Thanks!
The Cricut EasyPress Mini for small heat transfers!
We are all familiar with the EasyPress 2 family; there is the 6 x 7 inch, 9 x 9 inch, and 10 x 12 inch machines.
Cricut have just released a happy new addition – the EasyPress Mini – now available for purchase!
Cricut EasyPress Mini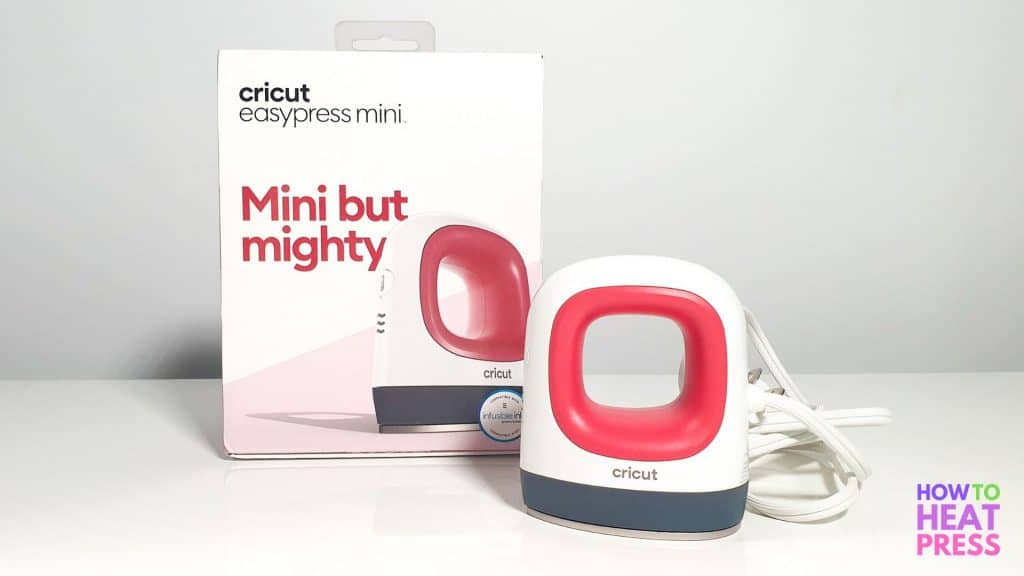 The EasyPress 2 Mini is basically the same as the larger EasyPress 2, only mini!
It has been designed in order to help us press small heat transfers onto those small and more awkward surfaces. This tiny Cricut heat press is very maneuverable!
Use it for pressing on things like:
hats, caps, & beanies
soft toys & stuffed animals
baby onesies & small kid's clothes
shoes & slippers
brand labels or logos inside tees
And, of course, you can use it for all your regular small heat transfer projects on t shirts, sweatshirts, pants, etc.
EasyPress Mini Unboxing
Other info:
the EasyPress mini will cost $69.99
is able to glide easier (than other EasyPress models) on surfaces
good for touch ups & small areas
use for leather projects
EasyPress Mini Features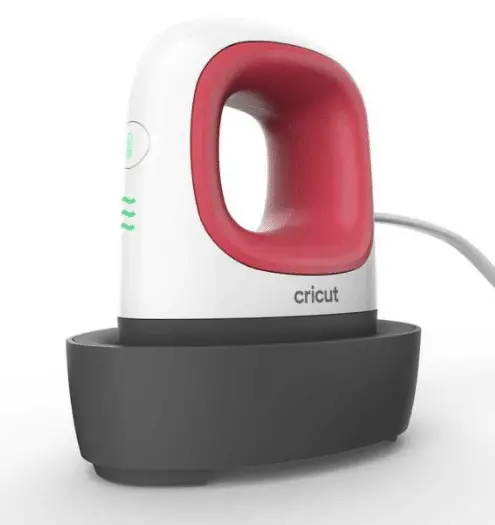 As mentioned above, the Mini is very similar to the other machines…
Here are the features:
Up to 400°F
Ceramic coated heat plate
Automatic shut off (when left for 10 minutes)
Insulated safety base that protects you work surface
You cannot set the specific temperature for the EasyPress Mini, it has 3 heat settings (low, medium, high) which are suitable for most standard transfers. For example, you can use it for Cricut Iron On and Infusible Ink Transfers.
The mini does not have a countdown timer as the other machines do.
EasyPress Mini Vs Iron

The most obvious thought and question that comes to mind when seeing or hearing about the EasyPress Mini, is why not just use my home iron for heat transfers?
Especially when they are small and in tricky spots… and the EasyPress 2 Mini looks just like an iron, right?!
Well, to be honest, the EasyPress 2 is much better than an iron, BUT most people simply don't need it.
EasyPress Mini Pros
You get a more reliable heat setting – you will know what temperature it reaches & which heat transfers it is suitable for… you never really know what temperature an iron is getting to!
There are no steam holes which negatively effect heat transfers as the pressure is non-existent in those spots
The Mini is better designed than an iron for applying even pressure
It comes with a safety base, unlike an iron
The EasyPress Mini looks waaaaaaay better than an iron! Don't you agree?!
EasyPress Mini Cons
It costs $70!
It is very mini & only suitable for the smallest jobs
So you see, the Mini is a lot better than an iron, but not exceptionally so (especially if you already have a dry iron). But in saying that, I would still love one, because I love everything Cricut! Haha.
If you are that person who simply enjoys Cricut products, and has to have everything (in the latest version!), then why not?
EasyPress 2 Mini
What do you think? Will you get an EasyPress Mini?
The only question remaining is will they make an EasyPress Mat for the Mini?
How cute would that be!?
For more information on the Cricut EasyPress:
Thanks for visiting… please leave any comments or questions down below. Let us know your first reaction to the Mini!
Pin this post! 🙂
(Please note: This post contains affiliate links. Read our full disclosure policy here.)