Cricut QuickSwap Housing – Engraving, Debossing, Perforation, & More!
The NEW Cricut Engraving Tool has just been released, along with 3 other tips for the Cricut QuickSwap Housing.
This is a great way to do totally different crafts with the Cricut Maker, without having to buy new housings each time!
Right now there are 6 different tips that can be used with the single QuickSwap Housing:
Engraving Tip
Debossing Tip
Perforation Blade
Wavy Blade
Scoring Wheel Tip
Double Scoring Wheel Tip
Let's take a look at each of them!
Cricut QuickSwap Housing
The QuickSwap Housing is only for use with the Cricut Maker, and cannot be used with the Explore Air 2.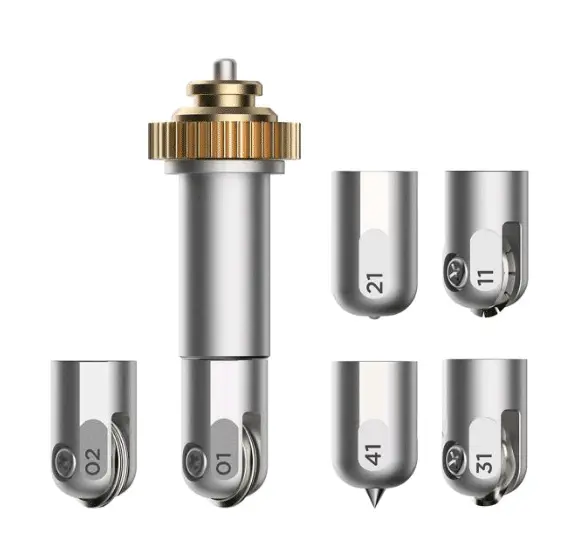 It has actually been out for sometime now, and has been in use with the Scoring Wheel Tips. That's great news, because if you already have the Scoring Wheel & Housing, you will only need to purchase the new tips that you want.
The 'new' part is the four tips that have just become available (with more to be released in the future).
These new tips are selected from an updated Cricut Design Space canvas:
You will need to make sure the Design Space machine setting is on 'Maker' (top right)
Choose the linetype for the tip you would like to use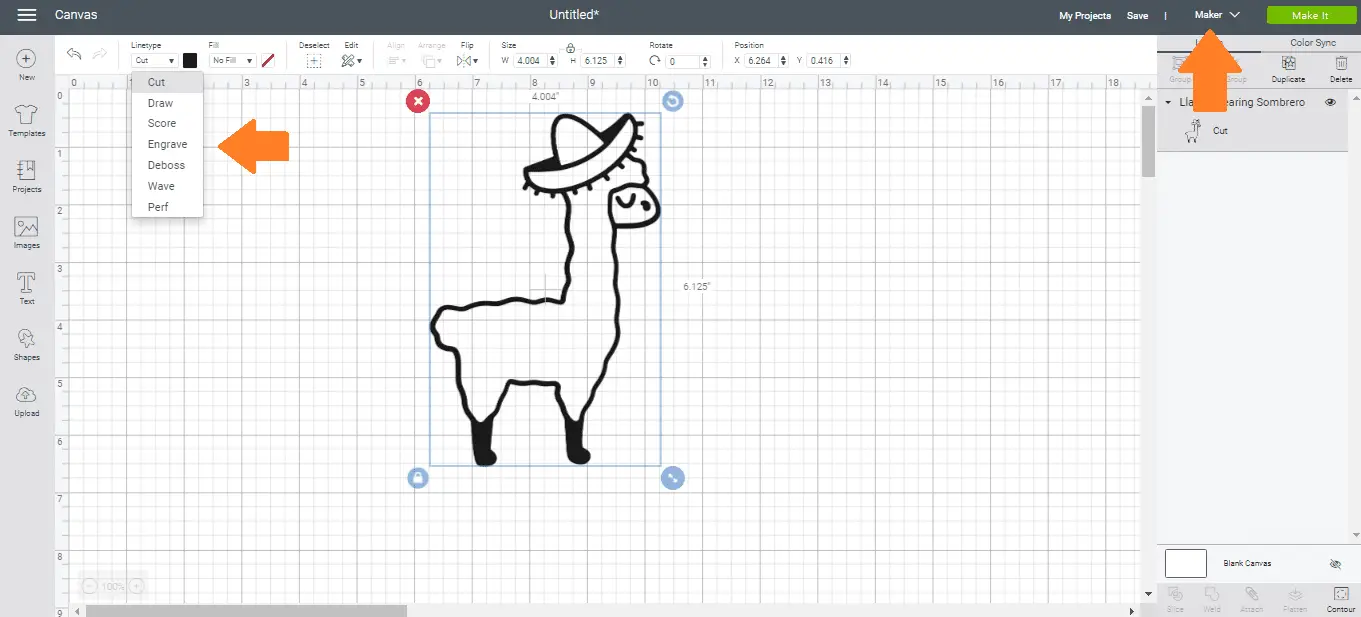 There has been a lot of noise about the Cricut Engraving Tool, as this is perhaps the most exciting tip which the QuickSwap Housing can take (I'm sure opinions differ)!
We'll start by taking a closer look at that, before checking out the other 3 tips.
Cricut Maker Engraving Tool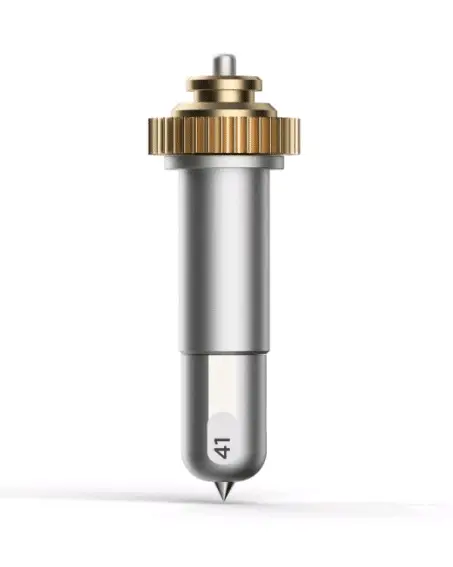 The Cricut Maker Engraving Tool is used to engrave! Surprise, surprise. It leaves professional results that you can use for family and friends, as well as business.
This can be used to engrave on all sorts of surfaces, including (but not limited to):
aluminium sheets
anodized aluminum
acrylic sheets
other soft metals
leather
plastic
Here is a closer look at it in action.
Cricut Debossing Tip
The Cricut Debossing Tip is used for debossing!
This is a little more obscure than engraving, but it is the opposite of embossing. The smooth tip pressing down into the cardstock (or other material), and makes the perfect indent of your design.
You can use this on the likes of:
cardstock
poster board
kraft board
Take a look at the debossing tool finish!
Cricut Perforation Blade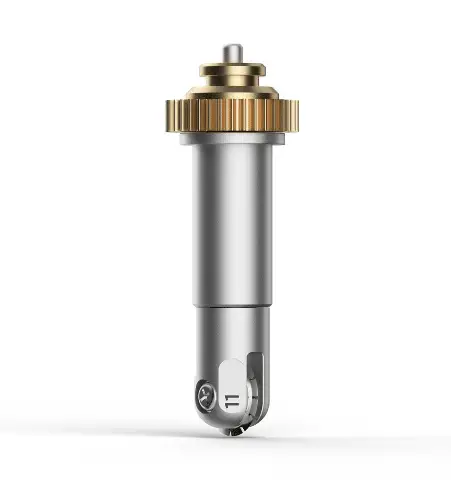 The Cricut Perforation Tool is a fantastic new addition to the Cricut blade range.
For those who aren't familiar, perforation is just the process of semi-cutting a line. It cuts a row of small holes, as postage stamps are often found, so that a part can be torn off easily.
Who would have ever thought making your own perforated projects from home would be so easy?!
Among other materials, this blade can be used on:
paper & cardstock
acetate
poster board
Here it is doing its thing… so much fun!
Cricut Wavy Blade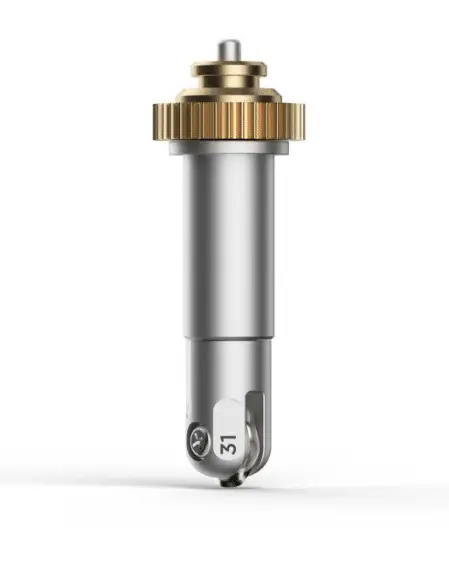 The Cricut Wavy Blade is very easy to understand… it cuts a wavy line!
This blade will give a unique finish for card making, gift tags, kids crafts, and more.
You can use the Wavy Tip on a huge range of materials, including:
vinyl & iron-on
cardstock & paper
fabrics
Here is an example of what you can use the new Cricut Wavy Blade Tip for:
New Cricut Blades
So those are the four new tips that can be used with the QuickSwap Housing. If you want to learn more about the other Cricut blades, check out our post here.
In the future I think we can expect to see:
different sizes of debossing tips (current one is 2mm)
different types of wavy blade (currently 2.0 mm L/0.8 mm H)
new perforation blades (currently has 2.5 mm teeth/0.5 mm gaps)
and new sizes of engraving tips
At least once we've got the QuickSwap Housing, we don't need to buy that again, and the individual tips are much cheaper.
These new Cricut Blade tips open up a whole new range of projects and activities that can be made with the Maker. You're only as limited as your imagination!
Thanks for visiting, please leave any comments or questions below!
Pin this post!
(Please note: This post contains affiliate links. Read our full disclosure policy here.)