Cutting Fabric With Cricut – 10 Great Tutorials & Guides!
This post contains affiliate links. If you use these links to buy something, we may earn a commission, but it doesn't cost you anything. Thanks!
Want to try cutting fabric with your Cricut Maker or Air 2?
These 10 fantastic sewing patterns are a great way to get started.
If you get want to get really fancy, you can (for example) cut the fabric with the Cricut Maker, apply some iron-on with your Cricut heat press, and then stitch it all up with something like the Janome HD100!
Cricut Sewing Patterns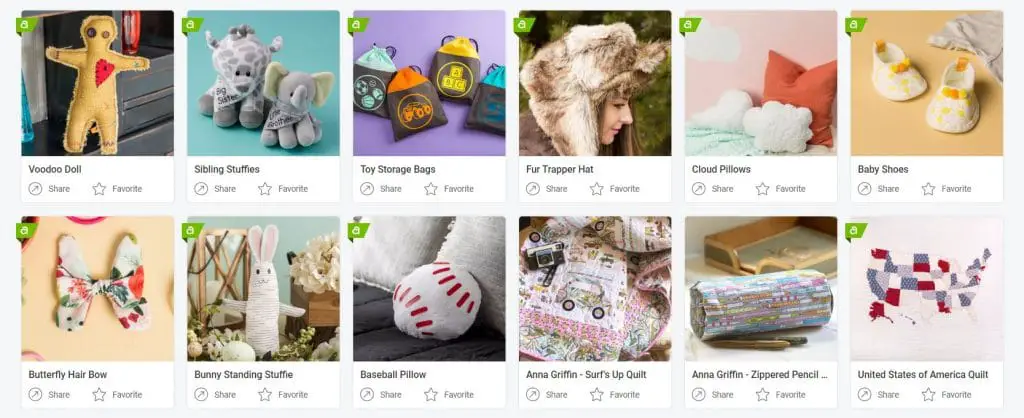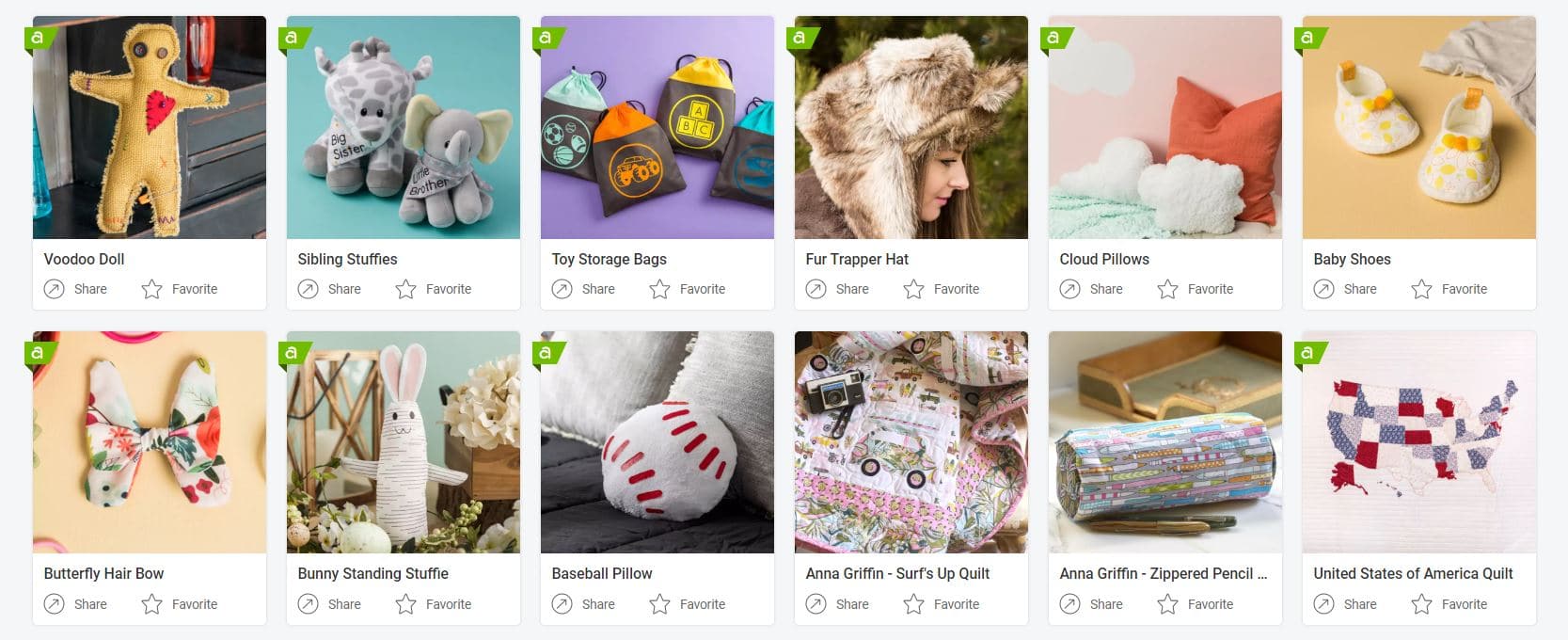 One of the best sources of Cricut sewing patterns is Design Space. If you are a member of Cricut Access you have access to them already! You can see some of the fun projects pictured above.
These sewing projects are a real labor of love…  you have to find a pattern, cut out the fabric, sew or stitch everything together, and then possibly decorate it with HTV… it takes time, but it's worth it!
Cricut Fabric
For most, if not all of these projects, it's best to use the pink Cricut Fabric Grip Mat. This is designed to better withstand the Rotary Blade, and is the best for holding fabric in place.
The Rotary Blade, which comes included with the Cricut Maker, is used for most Cricut fabric projects. The Rotary Blade cannot be used with the Explore Air 2, so if the project needs it, you'll need a Maker machine.
Some of the projects listed below only require the fine point blade, so you can use the Air 2 for those ones! More about Cricut Blades here.
And finally, before we get into it, check out these Cricut Fabric Samplers – they've got some really nice sets available for the types of projects we're sharing below!
1. Unicorn Pencil Case Project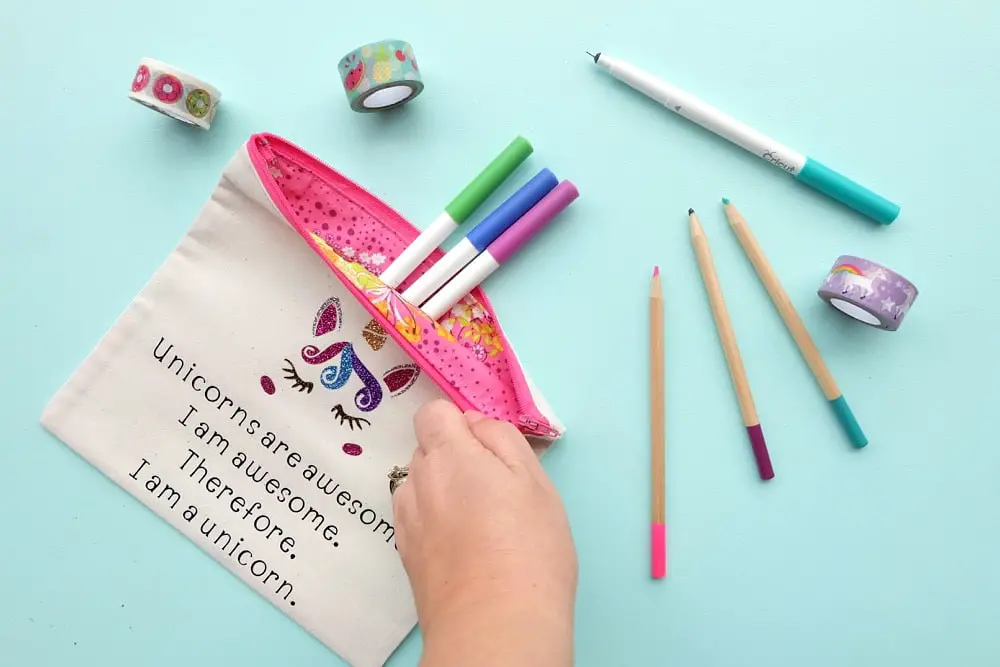 This Cricut fabric project from Hello Creative Family is one of my favorites because it also includes Glitter HTV pressed with the EasyPress!
It's a long creation process, but how cool is the result?! It's a delightful custom pencil case that will, no doubt, be cherished for a long time to come.
2. Cricut Soft Toy Project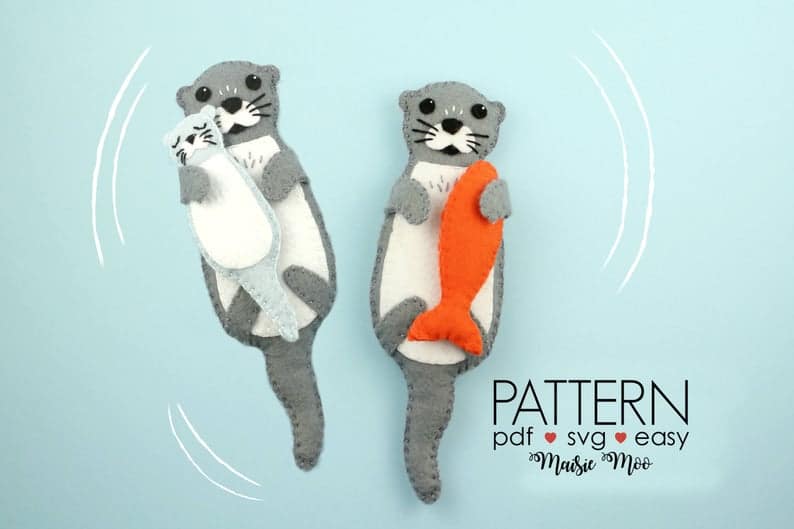 It doesn't get much cuter than this sweet otter pattern available on Etsy!
This is a SVG pattern for digital download and is designed to be cut in felt with the Cricut Maker (and can also be cut with the Explore Air 2). You don't need a sewing machine but an embroidery needle will do the job!
Here are some suitable felts:
3. Cricut Maker Baby Shoes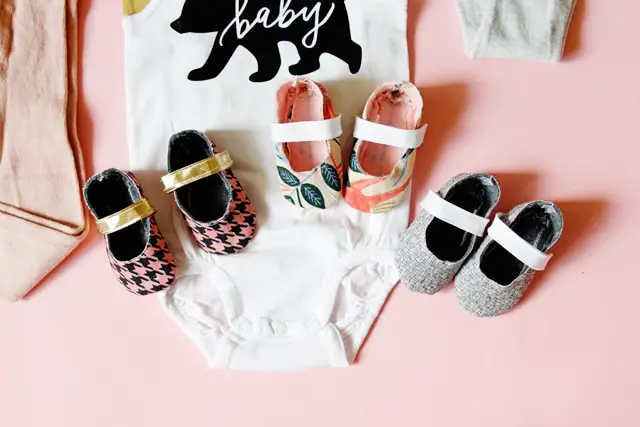 This beautiful project from See Kate Sew uses a Simplicity Pattern from Design Space.
This type of thing would make for the best handmade baby gift, wouldn't it?! And, if you like the look of that baby bear onesie in the background, pick up the free SVG here.
4. Cricut Maker Quilt Pattern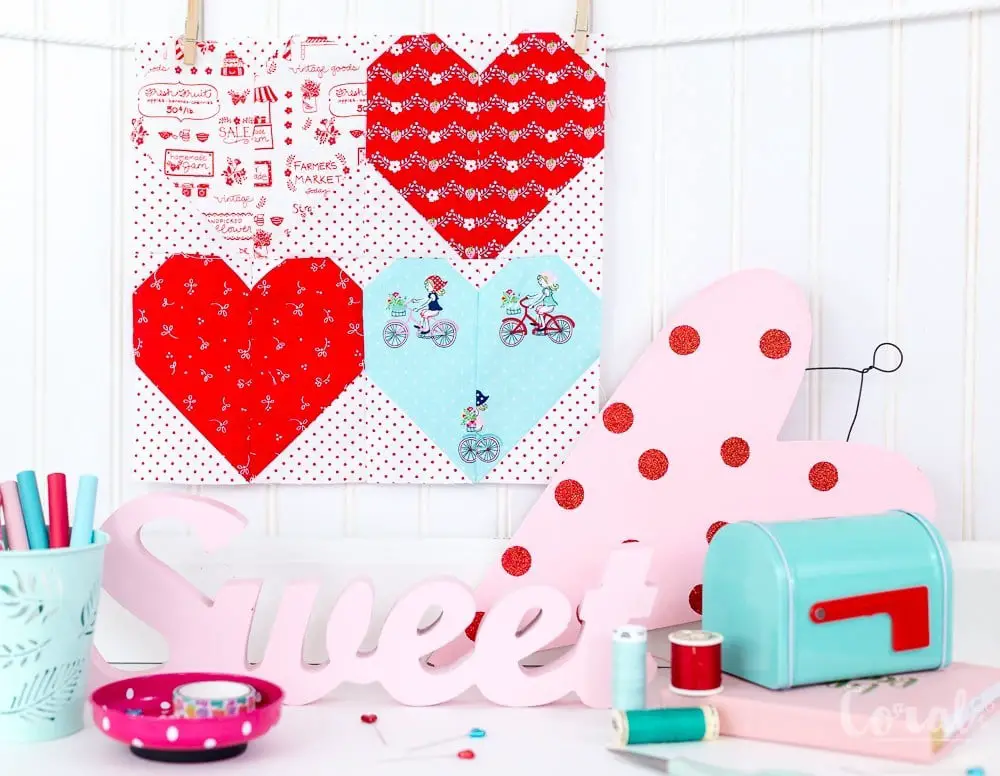 This Cricut Maker quilt project comes from Coral & Co.
It's a great Valentines Day craft idea, but really you can make it at any time! The pattern is on the page just waiting for you to download!
5. Cricut Maker Purse Project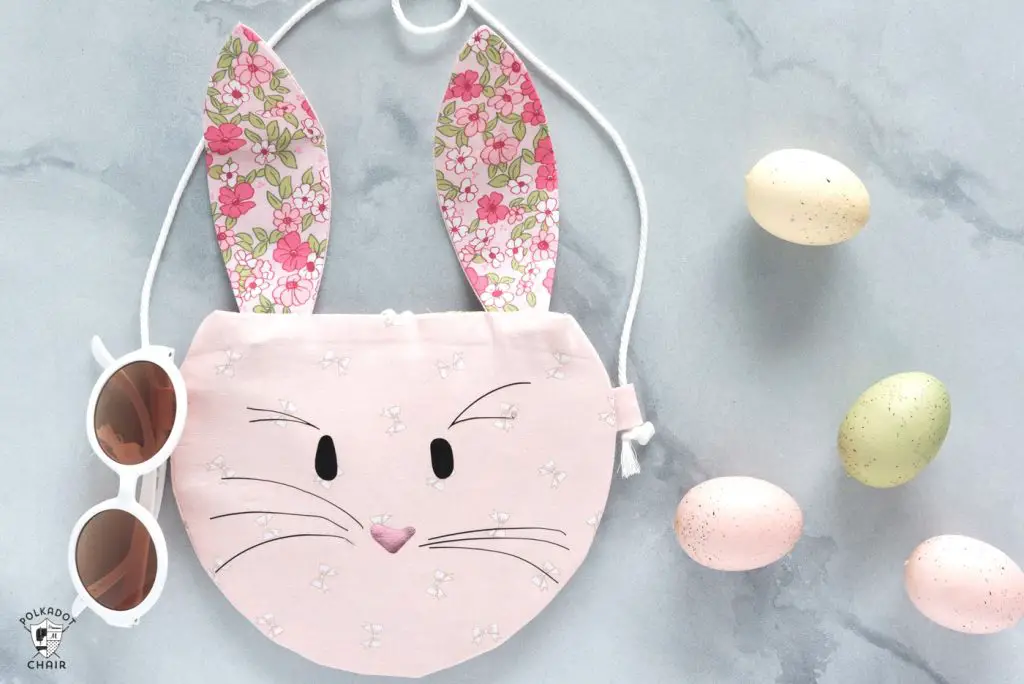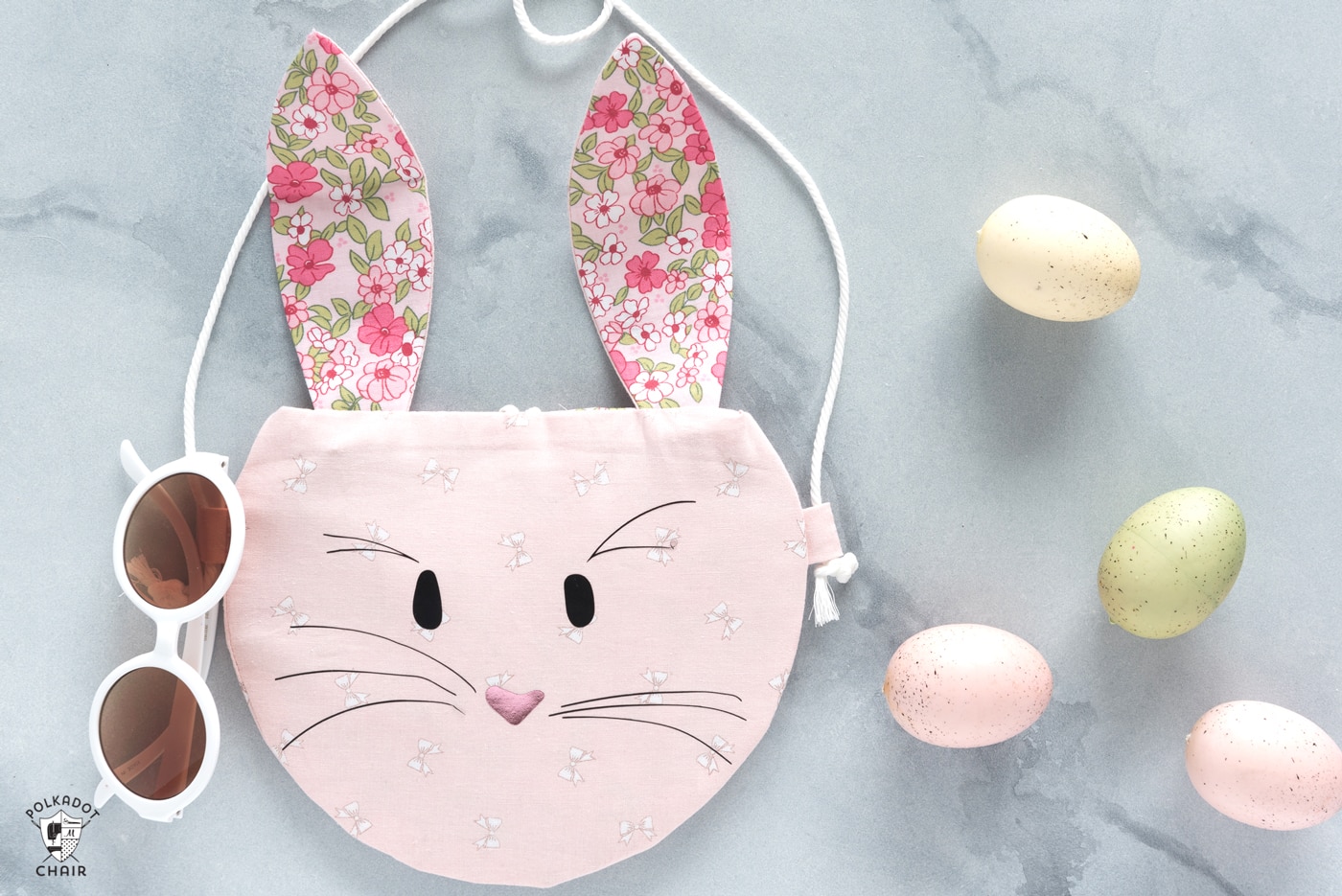 This is a great Cricut Easter project from Polkadot Chair – though again, if you or someone you know loves bunnies, don't wait for Easter!
This is another cool project that not only uses the Maker to cut the pattern out of fabric, but also uses Cricut Iron On for the rabbit face. Love it!
6. Fabric Alphabet Project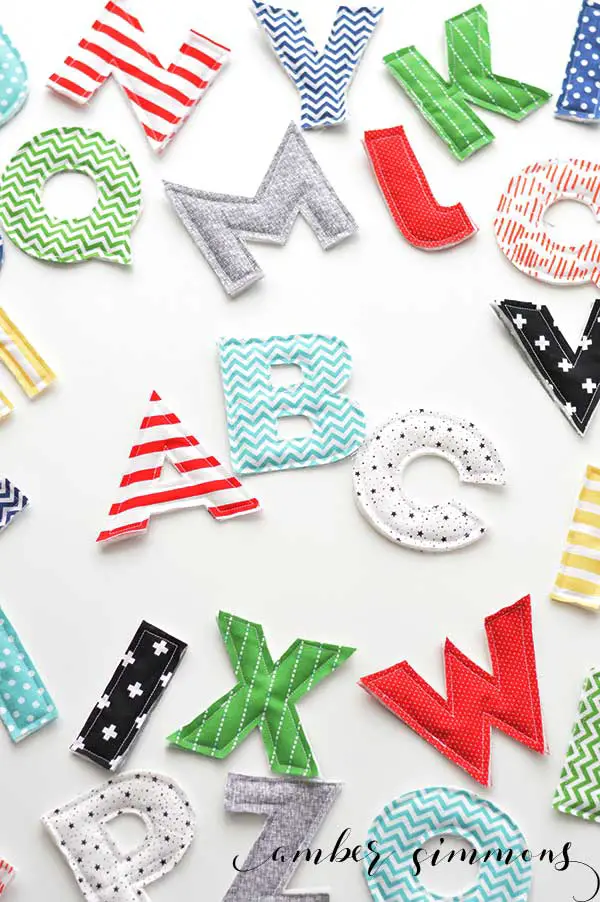 I love this Cricut Maker fabric project from Amber Simmons. It would be a great resource for teaching kids the alphabet, and how to read and spell.
There is certainly a lot of sewing involved, but you won't be needing a heavy duty machine – one of these sewing machines for kids would even suffice!
7. Sloth Sewing Pattern For Cricut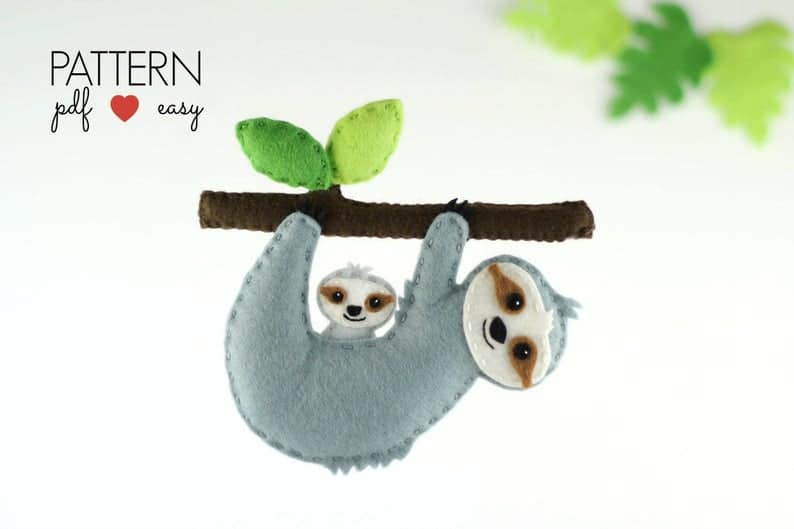 This is another fun sewing pattern for Cricut that can be found on Etsy.
As before, you won't need a sewing machine for this project, an embroidery needle (different from an embroidery machine) will do the job!
8. Pencil Case With The Maker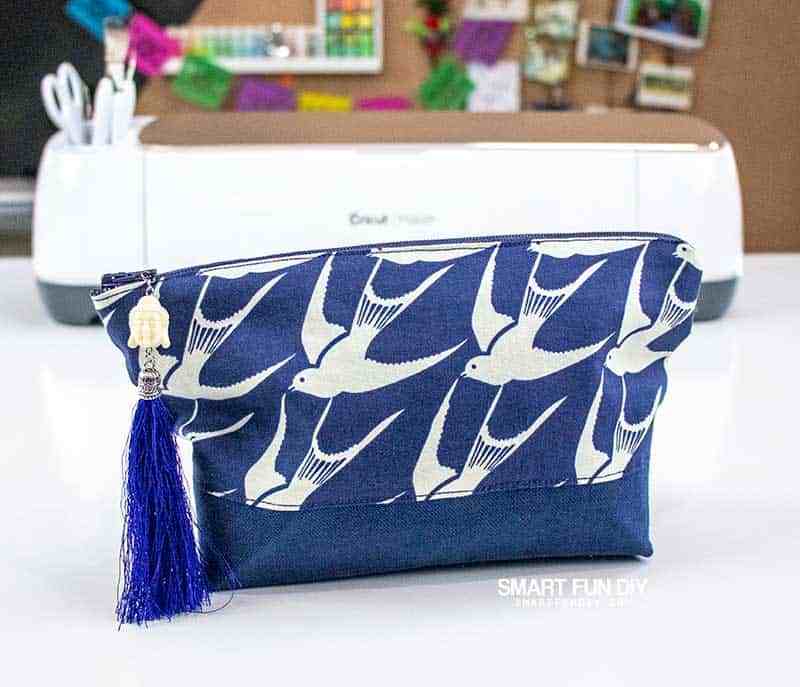 This Cricut Maker fabric project comes from SmartFunDIY, and it's all the better with the video tutorial as well!
This is a very in depth tutorial which takes you step-by-step through cutting fabric with the Maker.
9. Cricut Sleep Mask
There is a lot going on in this project from Sew Much Ado!
Abby makes a sleep mask and rice bag using her Cricut Maker and a Janome Sewing Machine.
She then further customizes the projects with Patterned HTV and the new EasyPress Mini.
The tutorial is very in depth and you will learn how to use your Cricut Machine even better through it!
10. Cricut Penguin Pattern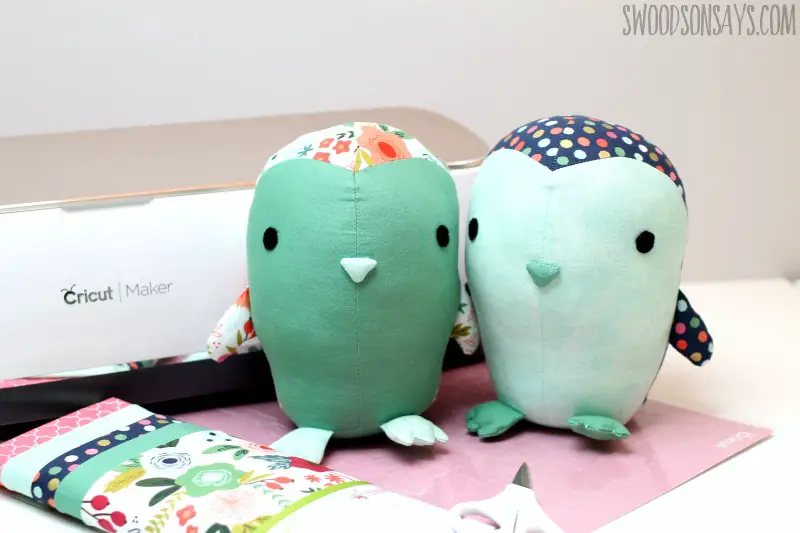 And last, but certainly not least, is this Cricut penguin project from Swoodson Says. It might even be the cutest project on the list!
It's made with another Simplicity Pattern from Design Space, so you can use it automatically if you are a member of Cricut Access, or you may be able to purchase it as a standalone design.
Cutting Fabric With Cricut
So now, with all the ideas, it's time to start cutting fabric with Cricut!
With the help of all of these tutorials and guides, you will know how to cut fabric perfectly with your Cricut machine. Let us know what you create in the comments below!
(Please note: This post contains affiliate links. Read our full disclosure policy here.)