Storage Ideas For Vinyl, Iron-On, Cardstock & Other Craft Supplies!
This post contains affiliate links. If you use these links to buy something, we may earn a commission, but it doesn't cost you anything. Thanks!
What's the best way to store heat transfer vinyl?
Without proper storage for all your craft gear, the craft room will be totally cluttered before long… trust me, I know! However, I've managed to get on top of it with dedicated storage for all my bits and pieces.
In this post we want to give you a few cheap and easy ways to store vinyl and HTV in good order.
Vinyl Storage Ideas
The following storage ideas are great for:
adhesive vinyl
heat transfer vinyl and iron-on
cardstock (not all suitable, but many!)
pre-cut decals
stickers
other craft supplies
Cricut Rolling Craft Tote Bag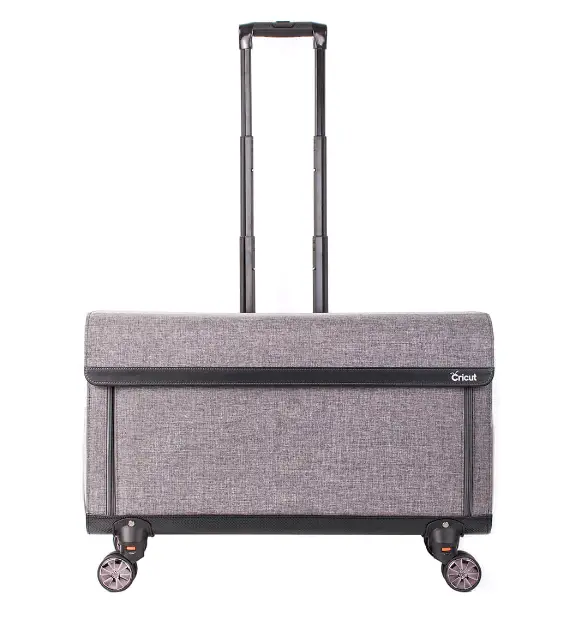 The Cricut Tote Bag is especially made for storing vinyl and all your Cricut accessories! Look at all the special pockets and compartments for everything in the following pic, and find out more about the new Cricut Totes here.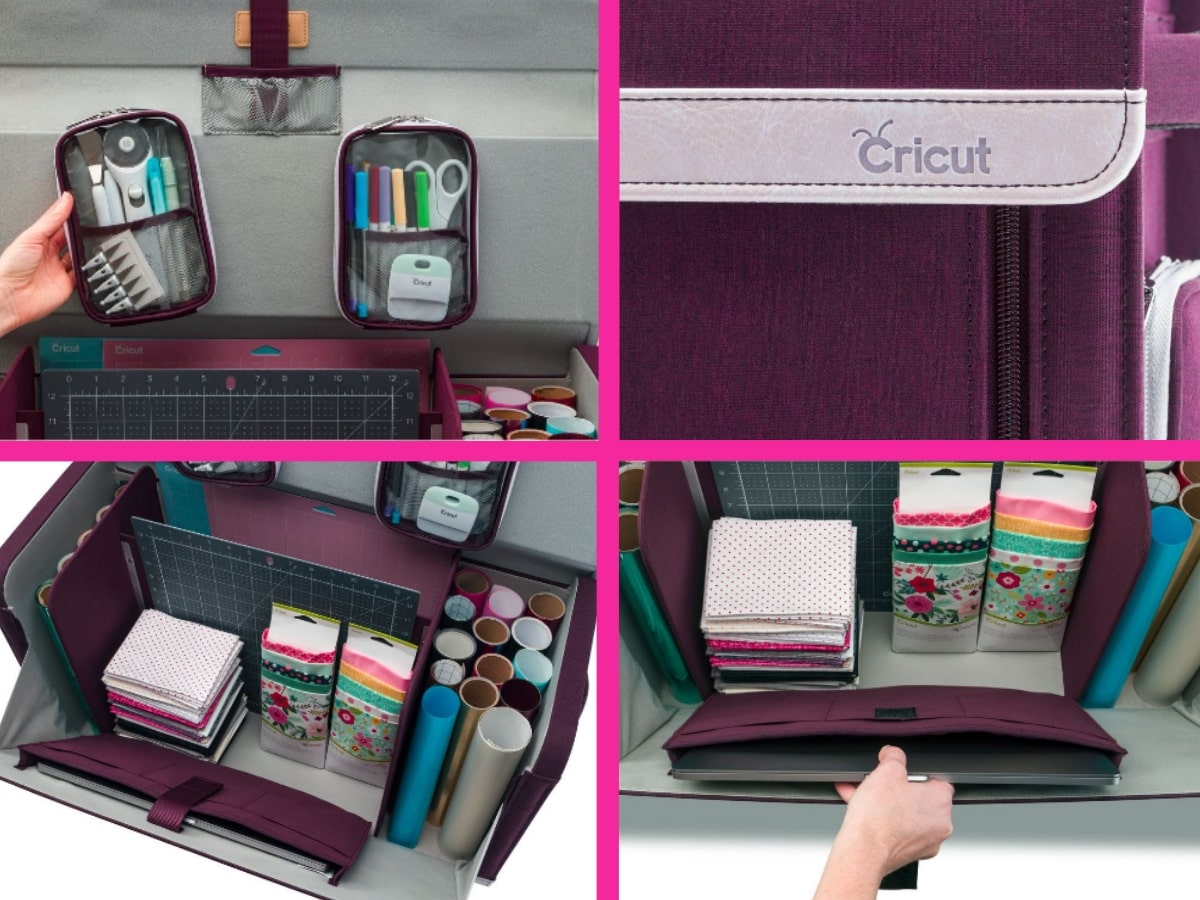 Hanging Storage For Vinyl
Believe it or not, but this over the door shoe hanger can make a great storage space for your vinyl! And not only that, you might have left over room for all sorts of items that need a home. I like how these organizers create storage space where before there was none.
Over the Door Hanging Shoe Organizer, 24 pockets:
This is another organizer that can be used over the door, but, if you wanted to, you could also remove the door hangers and attach it to your wall. This hanger is a bit more attractive than the previous one!
4 Pocket Hanging Wall Organizer:
Here is another style of hanger that can be used to store heat transfer vinyl and other t-shirt making accessories. With this one you slip the items to store into the side.
Over Door Organizer For Handbags, Caps, Accessories:
Wall Mounted Storage For Vinyl
This storage rack is made to be mounted to the wall. It can be a good way to store heat transfer vinyl sheets flat – so long as they are smaller than 10 x 12 inches.
5 Slot Wall Mounted Magazine Rack:
Another wall mounted rack with double the pockets. The pocket sizes are slightly smaller on this one at 8.5 x 11 inches.
Wall Mount Literature Rack Organizer, 10 Pockets:
This next option is a bit more expensive, but more custom-made for storing vinyl or other rolls. This is for the serious organizer!
Safco Laminate Mobile Roll Files:
Storage Bins
This is also a more specialized roll holder, but much cheaper than the previous option. It could also be good for the baseball bat collector!
This is a bit simpler – a nice solid rubbish bin! This could be used for much larger rolls of vinyl if you had one of the larger more commercial cutting machines.
Rubbermaid Commercial Wastebasket, Rectangular, 10 1/4 gal:
Storage Cabinets
This storage cart is good for keeping scraps of vinyl. Every time you cut quotes out for a t-shirt there is always quite a bit of excess left behind. You might be able to use small bits of vinyl to add small decals or branding to other shirts in the future.
10-Drawer Storage Cart
:
This mobile cabinet could be great for organizing sheets of heat transfer vinyl by category, such as glitter HTV, flocked, holographic etc, as well as for organizing left over scraps of vinyl.
A beautiful and stylish set of drawers for the craft room. You can't go wrong with this one! It will hold many different craft supplies!
Mobile Classroom Storage Tower with 18 Large Bins:
Vinyl Storage Videos
Sherrell from Zindee Studios gives a great idea on how to store weeded transfers in this video – using a scrapbook! If you have a popular shirt design that you are often making, the next time you're cutting it, why not make 5 or more extras to have them on hand?
Josh Ellsworth from Stahls' shows you how to prepare pressure sensitive, high tack transfers for storage.
Troy from TroyTube has a low cost solution creating storage space out of old cardboard rolls.
Jessica from Expressions Vinyl shares some very creative ways to store your vinyl in this next video.
Well I think that's enough ideas for now! Do you have any others? We'd love to hear about them in the comments section below. Here are some other articles related to HTV which might interest you:
(Please note: This post contains affiliate links. Read our full disclosure policy here.)