How To Make A Shirt MockUp In Cricut Design Space
This post contains affiliate links. If you use these links to buy something, we may earn a commission, but it doesn't cost you anything. Thanks!
Want to know how to make your own shirt mockups?
If you are selling t-shirts or SVGs on Etsy, then it's important to know how to create a mock up. You can do this with a variety of different design software programs, but I'm going to show you how to do this in Cricut Design Space.
How To Use Templates To Make A Mock Up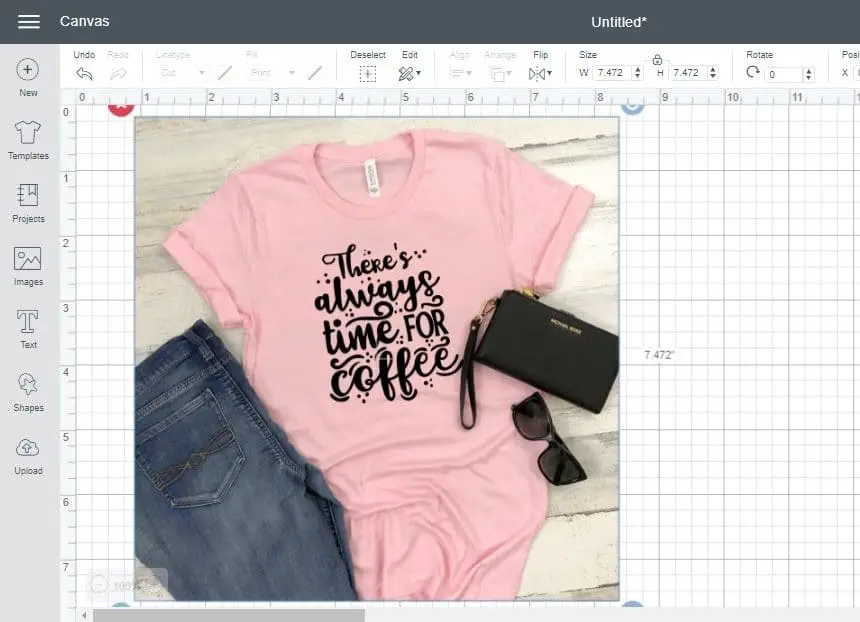 You can use this same process to create:
pillow mock ups
kids t-shirt mock ups
canvas mock ups
mug mock ups
And so much more!
Making a mock up in Design Space is a bit different from using Cricut Templates. Templates are for conceptualizing a finished project, whereas a mock up uses an image and is an end in itself.
You can really use whatever background template you have to make a mock up for your products. I have seen more unusual things like napkins templates, yoga mat templates, and so much more.
What Is A Mock Up?
Before we go any further, let me just explain a little more about what mock ups are, and what they can be used for.
A mock up is a photo representation of what a final product will look like. It can be a styled photo with props which provides a background for designs and logos. They are used for promotion and demonstration purposes.
What is a mock up used for?
Displaying SVGs (and other cut files) and designs or logos by giving an example of how the finished design would look on different items
Ecommerce websites displaying products and designs which are available for purchase – for example, to show what a t-shirt would look like without having to make it first
Proof of concept for testing designs with your market and seeing which ones garner interest
Providing clients with a visualization of the finished product a service can provide them with
Visualizing your own personal craft projects to make sure they will look good before you make them
Where To Get Images For Mock Ups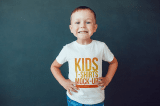 Before I show you how to make mock ups with Cricut Design Space, you'll need a mock up photo and design for yourself. You can either style and create your own mock up photo with props, or you can purchase one from a number of graphic design websites.
These are some of the best websites for mock up templates. Just search for whatever type of template you need (eg. t-shirt mock up):
Free Shirt Mock Ups
Many of the sites listed above also have free t-shirt templates for mock ups. While the paid mock ups are not expensive, it's always nice to check out the freebies as well!
Some awesome free mock ups:
Mock Ups For Personal Projects
If you would like to create a mock up image for personal use (i.e. you just want to be able to visualize how your craft project would turn out), then Google images is your friend.
Google the item you are using for your project (gray t-shirt, white throw pillow, blue baby onesie, etc), and save the image to your computer. Upload the image and SVG files to Design Space, put them together, and see how the finished product would look.
This is for personal projects only though – you can't just take any photos from Google! If you are using your mock up for business purposes, you will need to get one that comes with a commercial licence, or make your own.
Mock Ups For Commercial Use
If you are using your mock up for commercial purposes, you will need to make sure you have the commercial license for both your mock up photo and your design. Make sure you check, whether you have either bought the template, or downloaded it for free.
If you have created the mock up and the design yourself, then this won't be an issue.
How To Create A Mock Up In Cricut Design Space
Let's get into actually creating a t-shirt mock up.
Once you have settled on a mock up image and design, you will need to download these files to your computer and un-zip them before you can upload them to Design Space. Now you are all ready to go!
I'll show you step-by-step how you can create your own mock ups in Cricut Design Space. For this tutorial I'm going to use this pink t-shirt mock up and this 'There's always time for coffee' SVG, both from Creative Fabrica.
1. Open a new project in Cricut Design Space and click upload on the left hand side. Next, click upload image.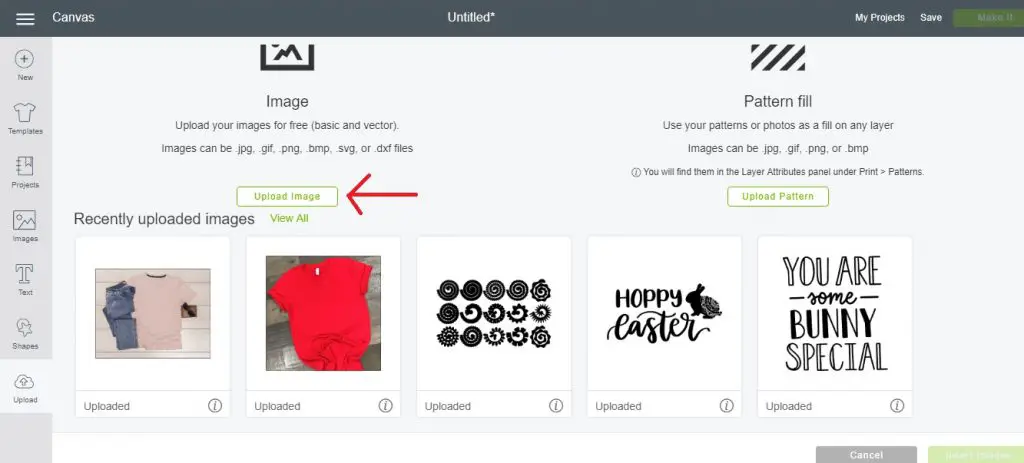 2. Click browse.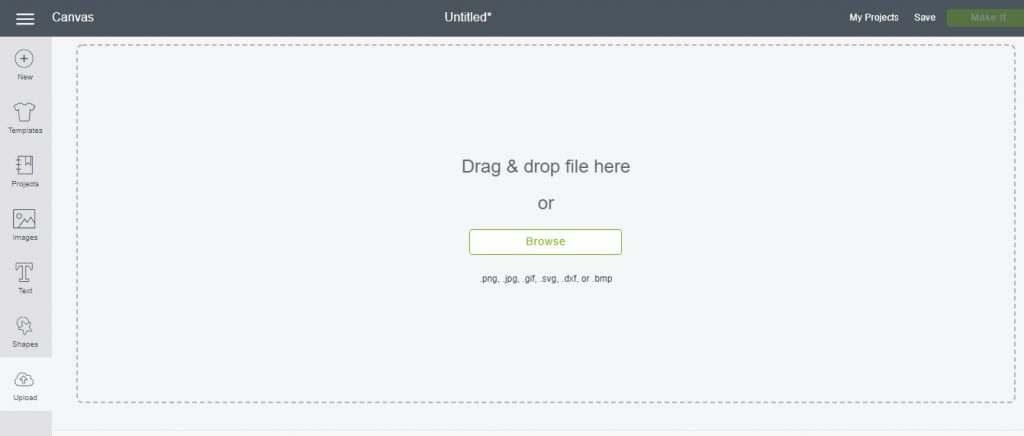 3. Find your mock up photo which you have previously saved to your computer and click open.


4. Select complex for image type. You want all the detail in the image to remain exactly how it is.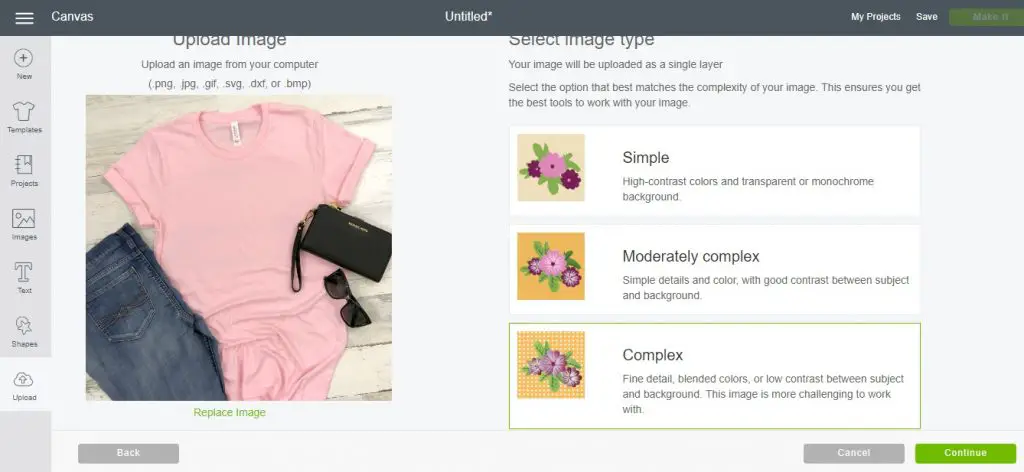 5. When you get to this next window you don't need to erase anything or clean up your image at all. Just click continue to go on to the next step.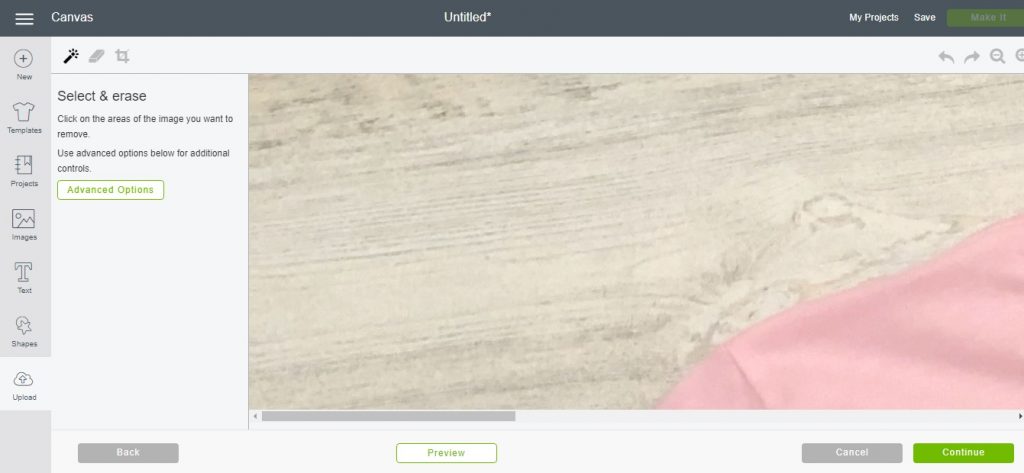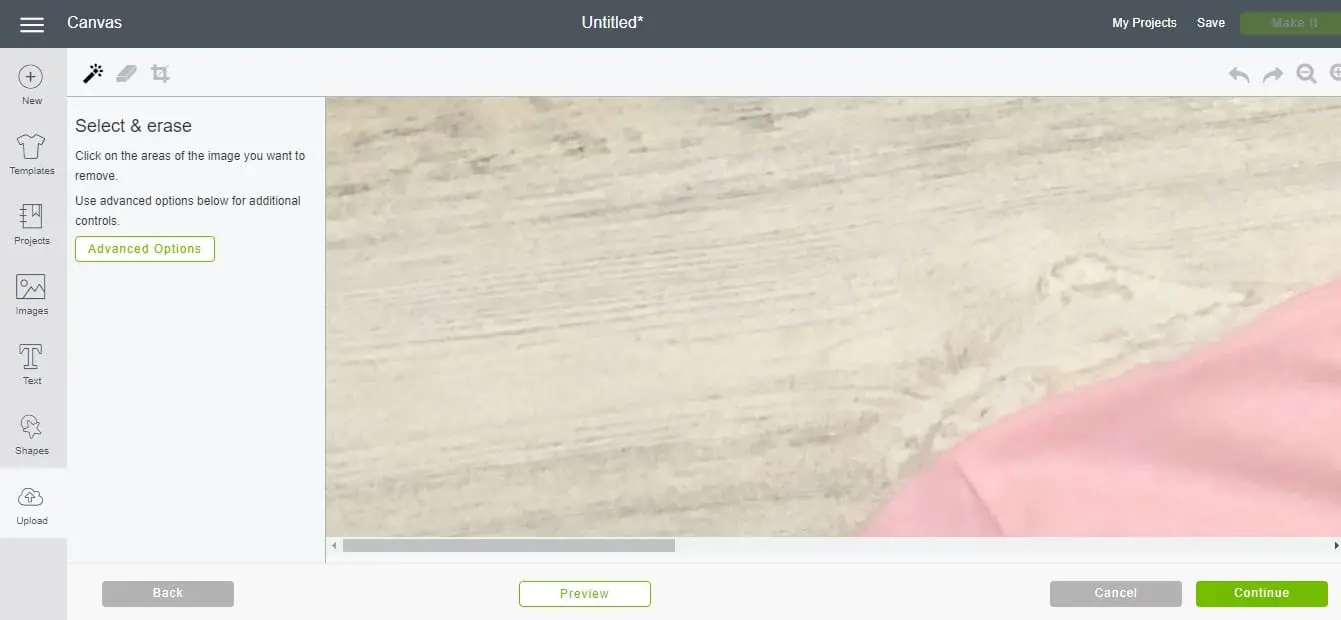 6. Select to save your image as a print-then-cut image (the left option). Otherwise it will save as a black square! Write the image name and some tags, which will help you find your image when searching for it at a later date.
It will likely take a few minutes for it to save since it's a big file, so don't worry that's normal.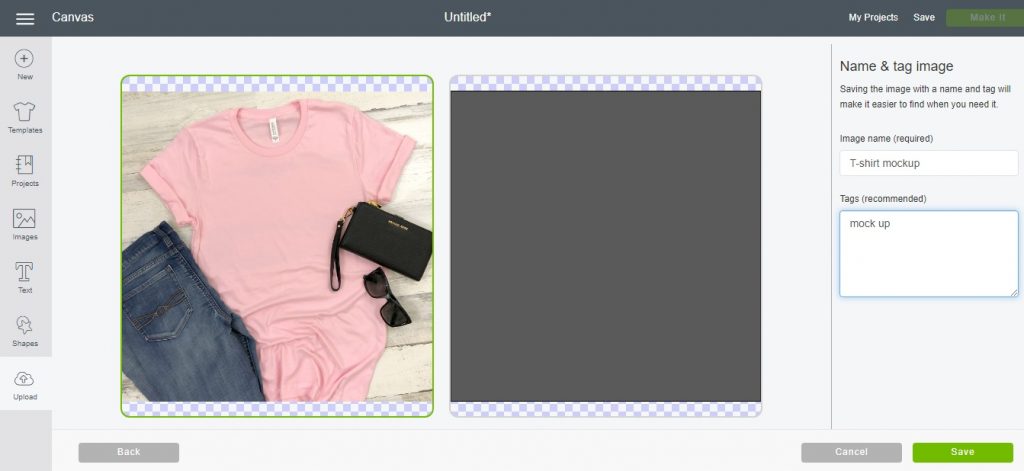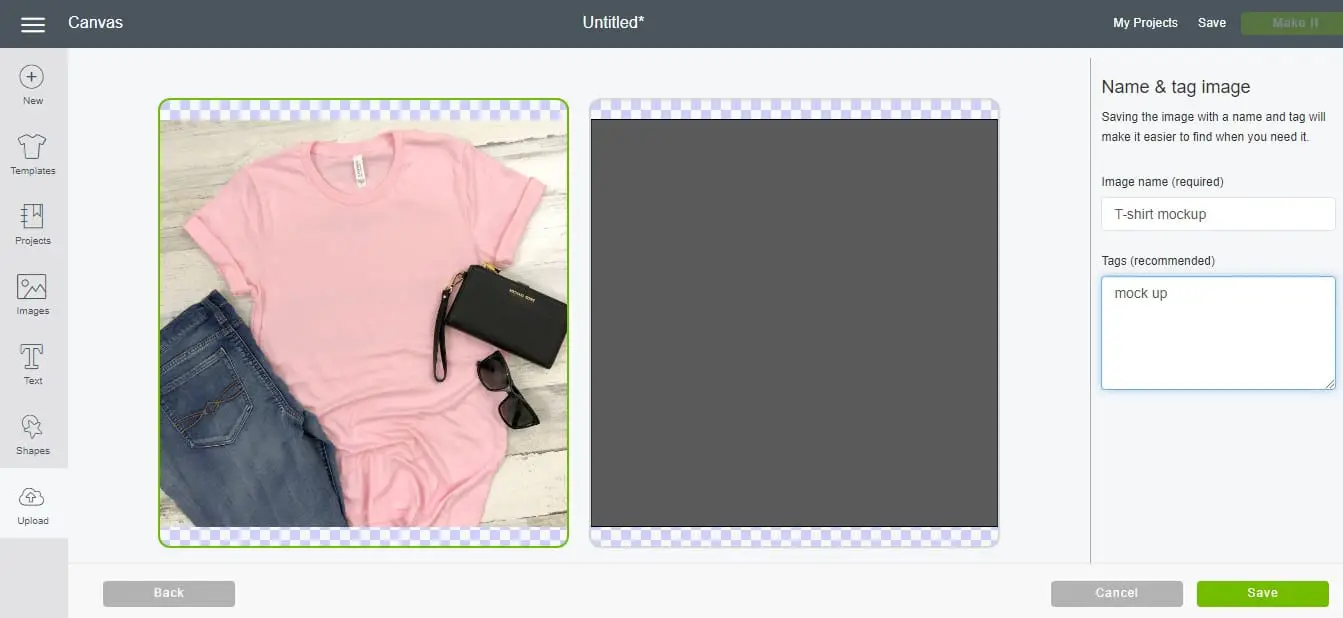 7. Now your mock up photo has finished uploading. Click upload image again to upload your SVG design.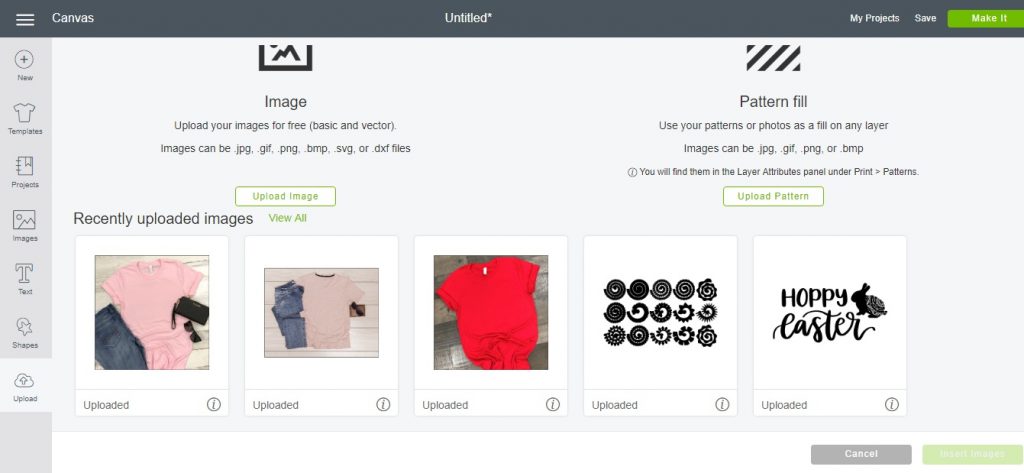 8. Click browse, find your SVG or your design file on your computer and open it.

9. Write a name for your design and add some tags which describe it. Click save.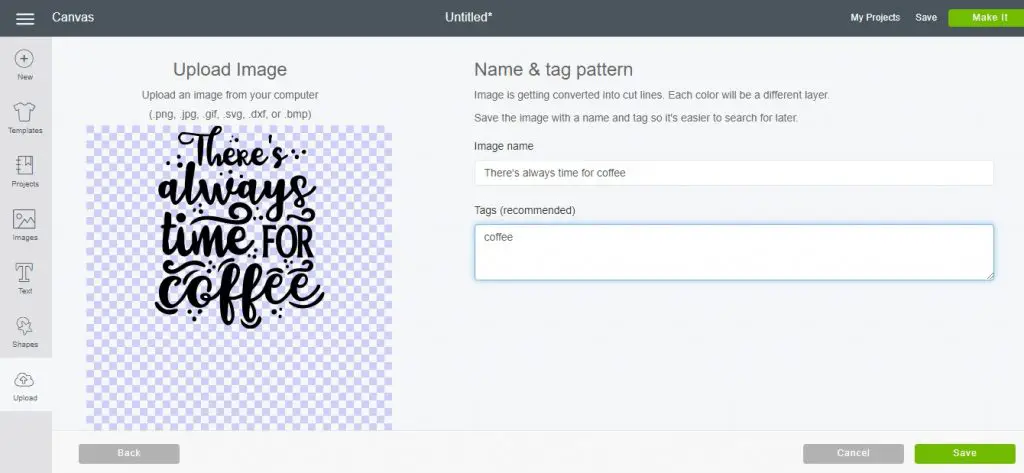 10. Now your design has uploaded. Select both the mock up photo and your SVG and insert them into your new project.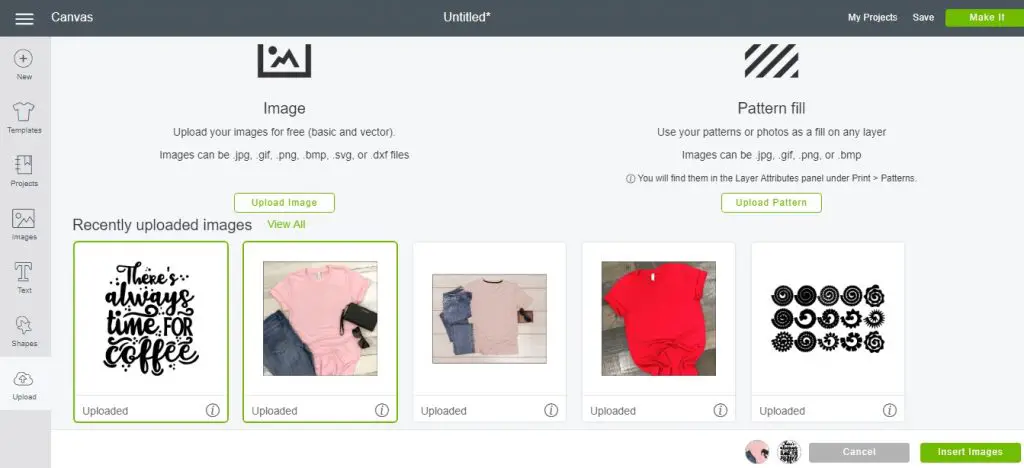 11. Your mock up photo and design will appear on the canvas. If your mock up photo appears really large, you can zoom out by holding down ctrl and – on your keyboard (for windows) or by clicking the – button on the canvas.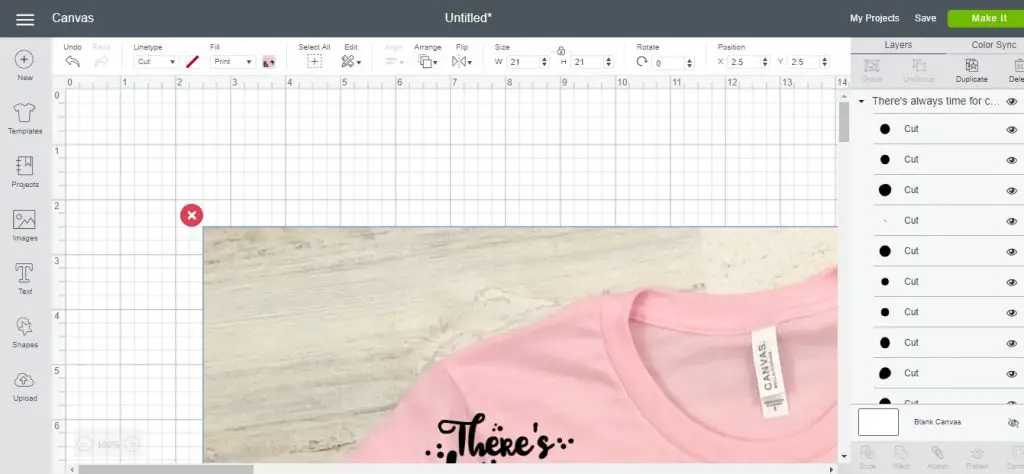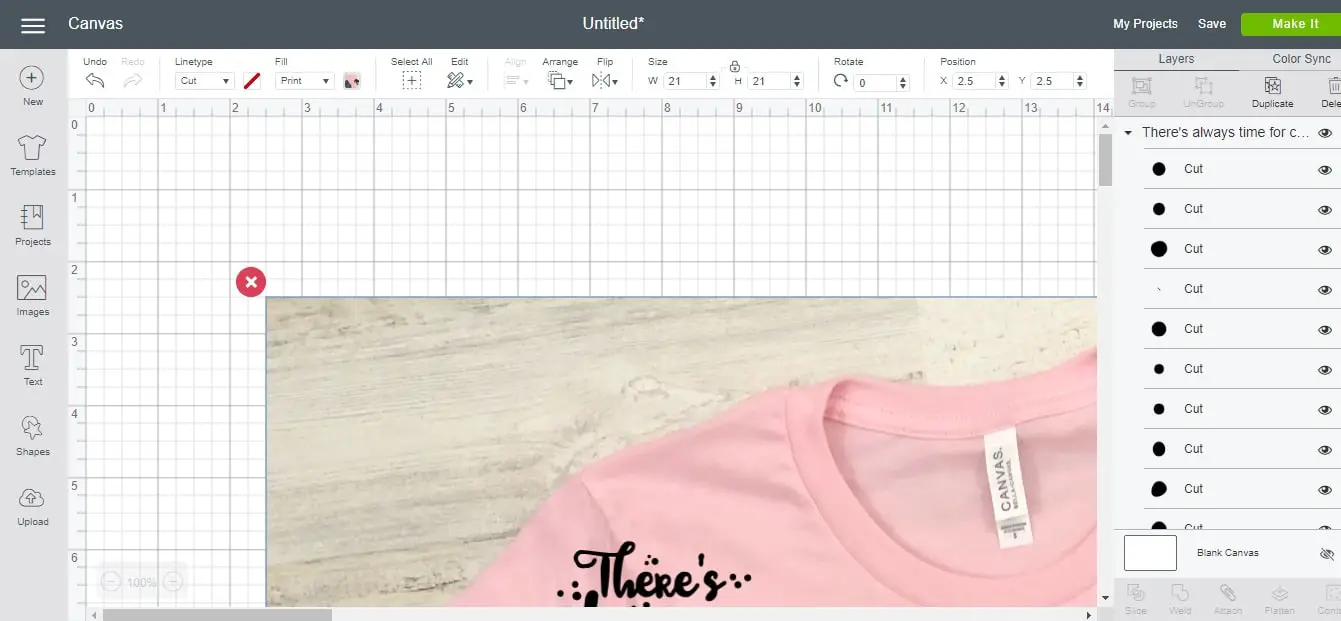 12. Once zoomed out, resize your photo so that it is much smaller, and then zoom back in.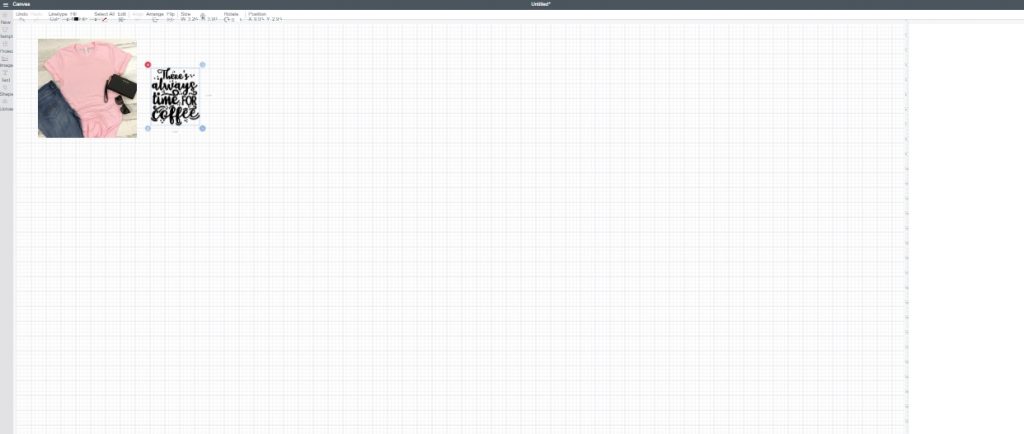 13. Position your design so that it looks natural on the shirt, frame, mug or whatever type of background you are using. Rotate it so that it is at the same angle as the shirt or prop. If you would like to change any of the colors of your design, you can do this by selecting the parts of the design in the layers panel (on the right hand side).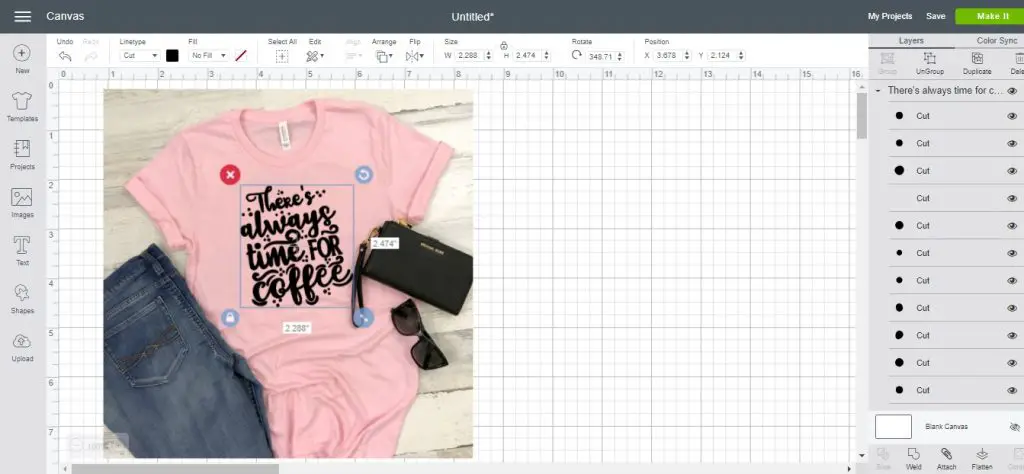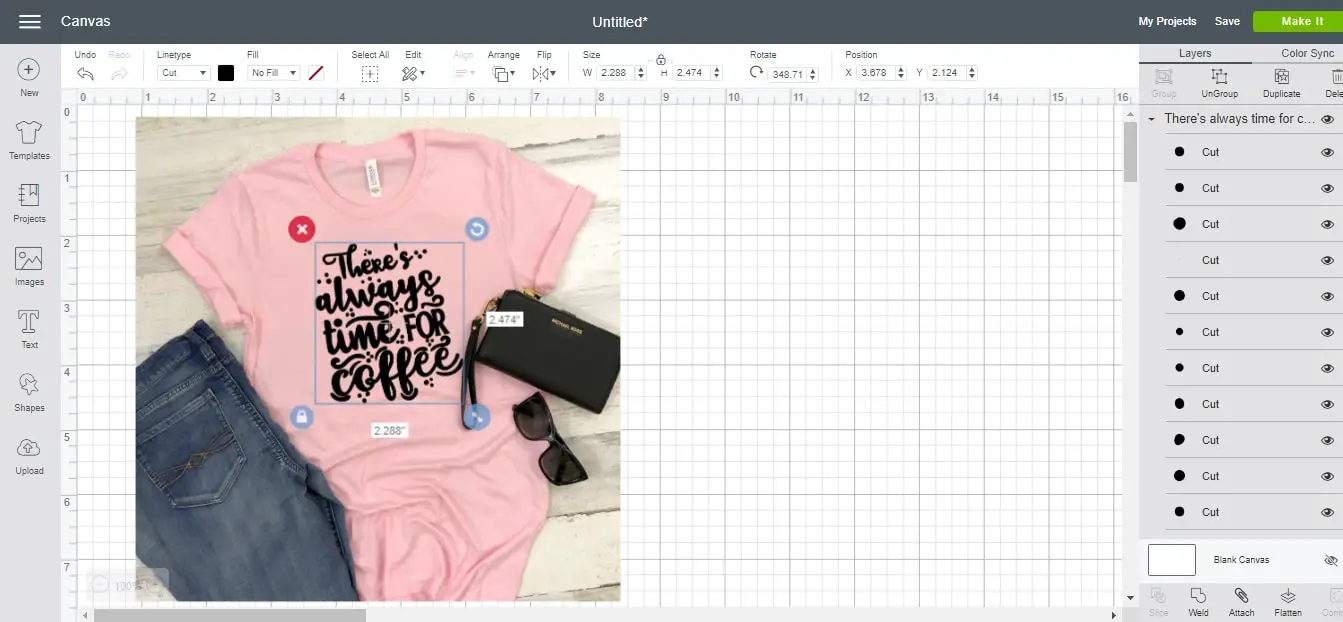 14. When your design is in place, select both the design and the photo (click select all, or hold down ctrl on your keyboard while clicking both) and click flatten. This will remove the cut lines from your SVG, giving it thinner lines and a nicer look on the t-shirt. This will also make your design and photo one image so you can now move it around and resize it as one piece.
You can also add a watermark to your mock up if you have one (to stop others from stealing it). If you like to add your watermarks in a different software, you can do this later on.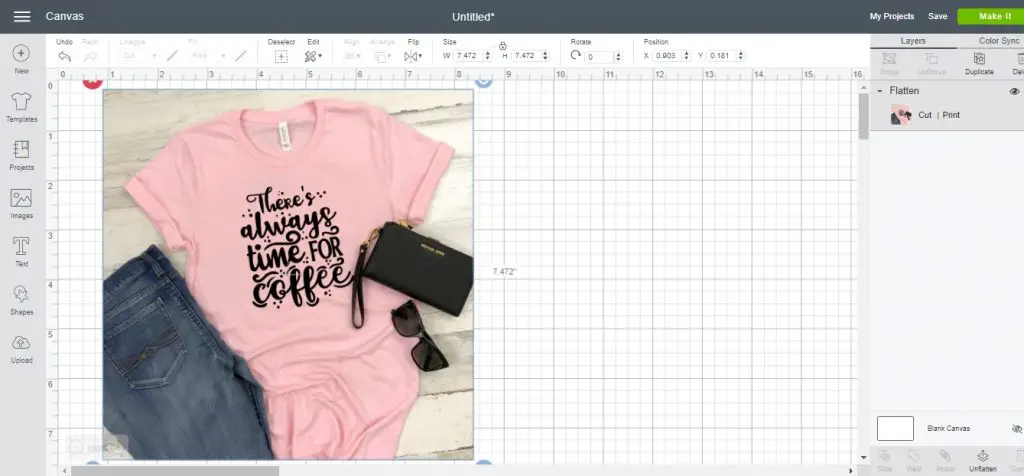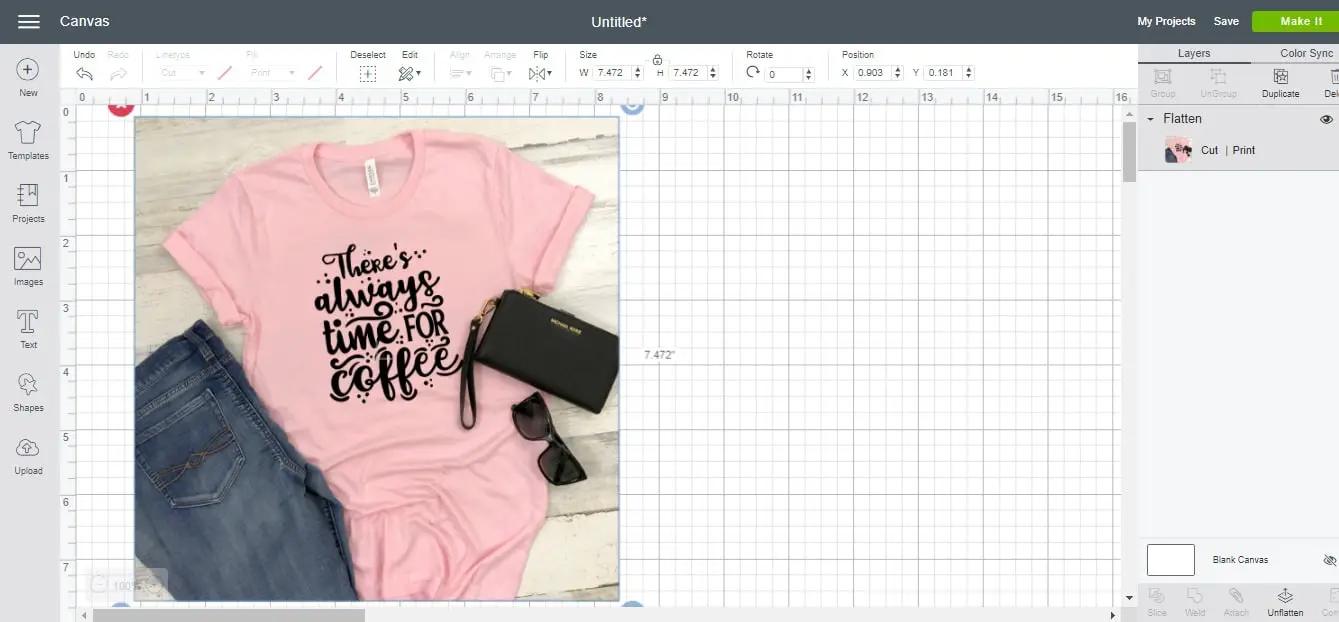 15. Next, click off from your photo so that it is not selected. Make sure your entire mock up photo is visible and take a screenshot of your screen.
With a Mac: press shift, command and 4 and drag the box over the image to capture a photo of it. Your screenshot will appear on your desktop.
With Windows: Use the snipping tool to capture a screenshot of your mockup. Go to your Start menu, search for 'snipping tool' and open the app. Once it is open, click 'new', drag a box over your mockup and your screenshot will open in a new window. Save it to your computer.
All done!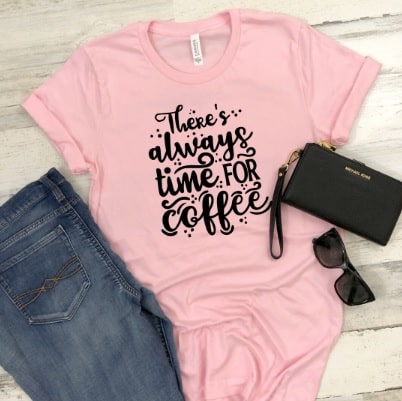 And that's all there is to it!
As I mentioned above, you can use these templates to display cut files that you have created, or use it to show what t-shirts you can make on demand.
When the order comes in, get out your Cricut cutting machine, turn on the heat press, and make it. There's no need to make t-shirts before they've been ordered, especially if you are just starting out! T-shirt business has plenty of fun shortcuts like this, thankfully.
Thanks for reading. Leave any comments or questions down below, and I'll get back to you asap!
Pin this post!
(Please note: This post contains affiliate links. Read our full disclosure policy here.)