Brother Scan And Cut 2 CM350 Review
This post contains affiliate links. If you use these links to buy something, we may earn a commission, but it doesn't cost you anything. Thanks!
The Brother Scan And Cut 2 machine – should you get one? 
This machine has a few great features which set it apart from Cricut and Silhouette cutting machines. Let's take a good look at the Brother Scan N Cut 2 to determine which machine is best for you!
Brother Scan And Cut 2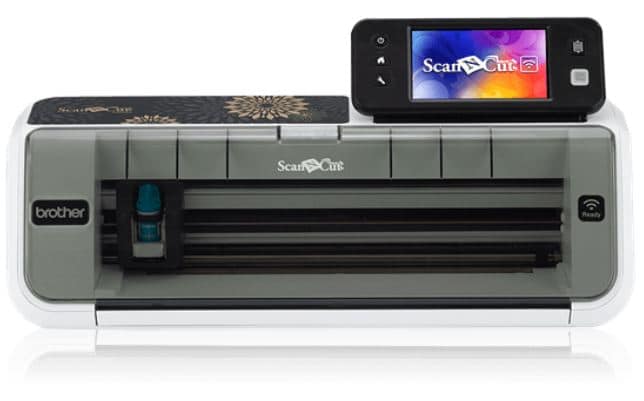 The Scan N Cut 2 is no longer sold everywhere because there is the NEW Scan N Cut DX machine. The DX is the new and improved version of the 2! However, the cheaper ScanNCut2 CM350E might be the better option for you.
In this Brother Scan and Cut 2 Review, we'll take a look at all the features, the types of projects it can do, and compare it to the Cricut and Silhouette cutting machines.
One of the biggest questions people have, is 'Should I get a Cricut, a Scan and Cut, or a Silhouette?' We hope this article will help you to decide!
Scan N Cut 2 Features:
4.85″ color LCD screen & stylus
600 designs included
7 fonts pre-loaded
Scan N Cut Canvas software
Score, cut, draw, emboss, & scan
Precision cutting blade
Includes 12 x 12 inch mat
Purchase as bundle
Cuts up to 2mm thickness
Convert sketch to cut file
You don't always need to use a computer when using the ScanNCut 2. This is possible because it comes with pre-loaded designs and fonts, and has a screen which you can work off.
The touch screen is a low glare LCD display that sits on top of the machine. It comes with a stylus which is very necessary because of the often small and delicate maneuvers you need to make on the screen to organize your cuts.
The Scanner
The Scan N Cut is the only cutter which also includes a scanner!
It is a 300 DPI scanner, which basically means it produces smaller files that are easier to work with (compared to a 600 DPI scanner, for example).
Check out some of the benefits of the scanning feature in this helpful overview.
ScanNCut 2 Embossing
With the added purchase of an Embossing Kit you are able to begin embossing. This enables you to do both line embossing and region embossing.
The kit comes with:
12 x 9.5 inch embossing mat
2 embossing tools – 3.5 mm and 3 mm
embossing tool holder
2 x 7.9 x 6.1 metal sheets
12 x 12 template sheet (for region embossing)
scanning support sheet
activation code for patterns
Scan N Cut Canvas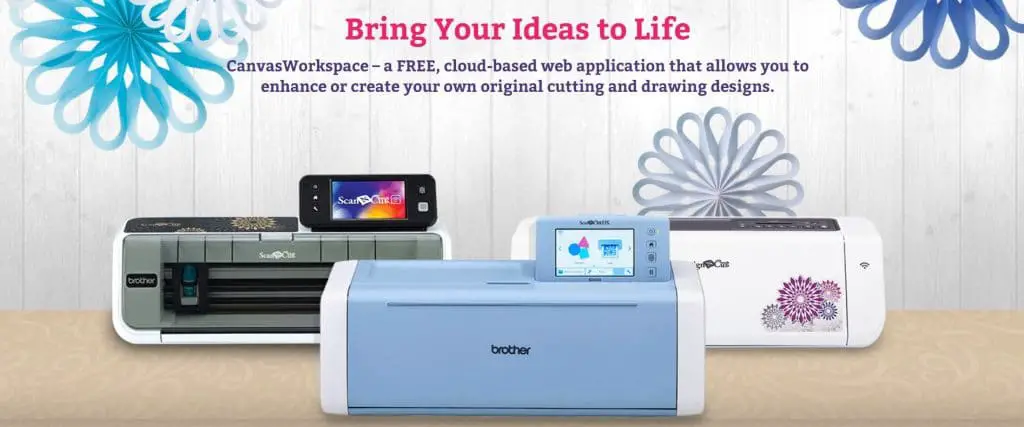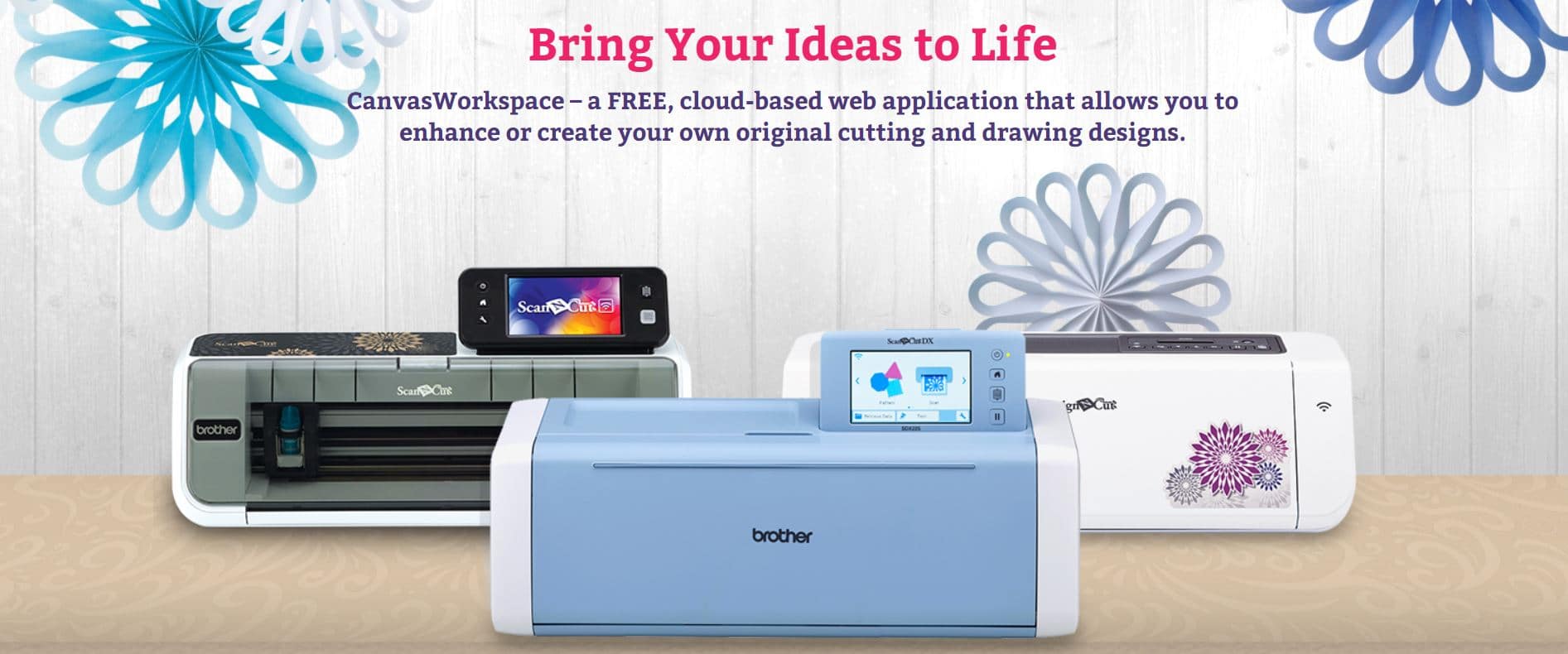 Scan N Cut Canvas is Brother's free software for use with the cutting machine.
Create a free account with unlimited storage which serves a number of purposes:
Designing and preparing files for cut

Converting files to the appropriate cutting format

For saving all your work
This machine takes .FCM files for cutting. You can convert other types, such as JPEG or .SVG files, in the Canvas program.
Brother Scan and Cut Vs Cricut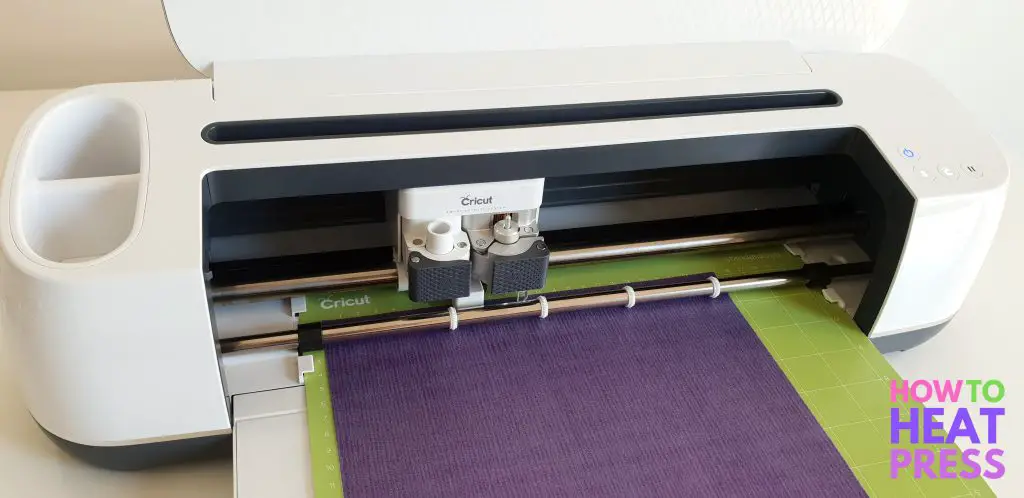 The main question everyone asks… which craft cutting machine is best?
You might be surprised to hear that many people who at first wanted a Silhouette or Cricut cutting machine, wound up buying a Scan N Cut after doing their research.
The Scan N Cut really does compare well with these other brands in terms of performance, looks and features. And many would say it does better than these other machines.
I think what sets it apart is that you can use it as a stand alone machine. You do not actually need a computer to start using it. With the scanner in built into the machine, it can find your material (vinyl, etc) and you can then do the rest from the touch screen display.
Average Jane shares why she prefers the Scan N Cut in the video below.
Brother Scan and Cut 2 cons over other craft cutting machines:
There isn't the same community around the Brother machines. Cricut in particular, and Silhouette also, have huge fan bases with Facebook support groups, meet-ups, and they have a real buzz around them. I haven't felt the same thing in Scan And Cut circles.
Little things, like needing an activation card, is a con of the Brother Scan And Cut 2.
The real benefit of this machine is for those that would use the scanner as well. That is a unique feature that many will enjoy. This machine is perhaps also better for doing Rhinestones.
Personally, while we think it's a great machine, our preference is for Cricut cutting machines.
Make Heat Transfers For T-Shirts
The Brother Scan N Cut machine can be used to make heat transfers!
Types of transfers you can make with the Scan N Cut:
Rhinestone transfers (with a rhinestone kit)

Many varieties of heat transfer vinyl (flocked, glitter, foil, etc.)

Printed heat transfers on transfer paper (inkjet, sublimation, etc.)
Rhinestone Transfers
Many things are best learned by watching someone else do it first – creating rhinestone transfers are one of these things! The following video shows Brother's 'Scan N Cut ambassador', Julie Fei-Fan Balzer, using the Brother software to design a transfer. She goes on to make and then press the transfer onto fabric as an example.
The Rhinestone Starter Kit can be purchased on Amazon. You can make wonderful designs with these Rhinestone kits, though it can take a bit of practice getting it down to a fine art.
Iron On Vinyl Transfers
This plotter from Brother can make great HTV transfers for pressing.
Scan N Cut tutorials:
Find out how to Cut Siser HTV in the Brother Scan N Cut
CleverDog Designs on using HTV in the following video
What's Included?
The Brother Scan N Cut 2 on Amazon includes:
standard 12 x 12 cutting mat
standard blade holder and blade
pen holder and 2 pens
spatula
instruction manual
built-in scanner
But you have got to also check out the amazing Brother Scan N Cut 2 Bundles on Swing Design. There are too many different options to list here, but I'm sure there is one tailored to your needs.
Online Activation Card
The Scan N Cut Activation Card allows you to connect your machine to your wireless network, and is often included with the purchase of your machine (double check with each retailer).
If the machine you want does not include the card, you are still able to use the machine, just without the wireless feature. It comes preloaded with over 600 designs, plus you can scan your own designs or upload them to the machine from a USB drive.
ScanNCut Reviews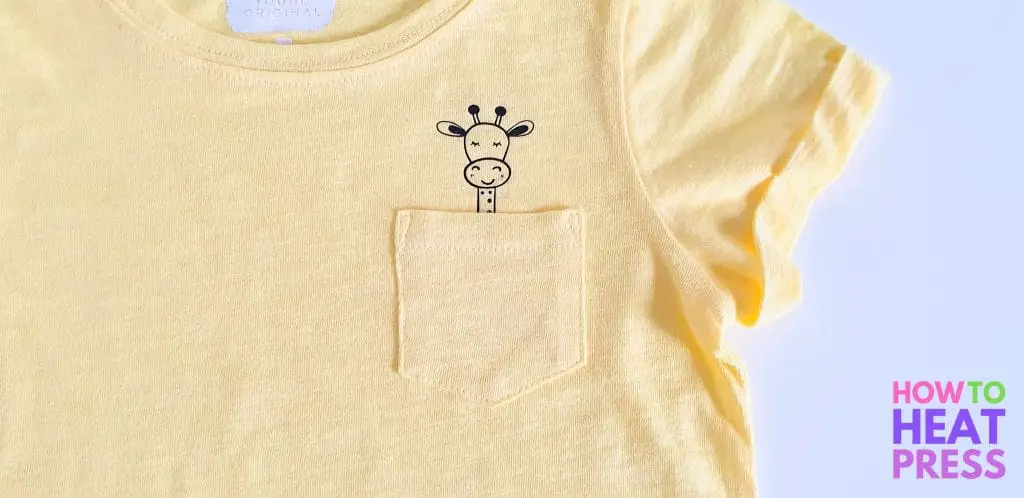 This is great machine for the home crafter!
If you love sewing, card making, fabric crafts, garment decoration, scrapbooking, and design, you will love this machine!
The ScanNCut 2 is great for experimenting with different materials; cutting vinyls, fabrics, cardstock, etc. The scanning feature really opens up a range of new crafts that can't be done with other machines.
With this machine you will be able to:
Make gifts for friends and family
Make transfers for baby onesies or t shirts
Produce high quality cards
Etch plaques
Make wedding place settings
Make favor boxes
There are dozens and dozens of project ideas on the Brother Scan N Cut Project page.
The ability to easily draw, scan and cut your own designs is really cool. Put your designs (or your kids designs) onto t shirts, tote bags, and all the rest.
We hope this article has helped you to choose which cutting machine is right for you.
(Please note: This post contains affiliate links. Read our full disclosure policy here.)