Ready To Press Cricut Iron On Designs With The EasyPress 2
This post contains affiliate links. If you use these links to buy something, we may earn a commission, but it doesn't cost you anything. Thanks!
Cricut ready to press Iron On Designs are the quickest way to make your own shirt!
They're an easy way to make custom t-shirts without the hassle of making and cutting out a design. They look great and give a nicer finish than heat transfer vinyl, or sublimation (in my opinion!).
Today we're going to show you a step-by-step tutorial on how to make a t-shirt with a Cricut Iron-On Design, using the EasyPress 2!
Cricut Iron On Designs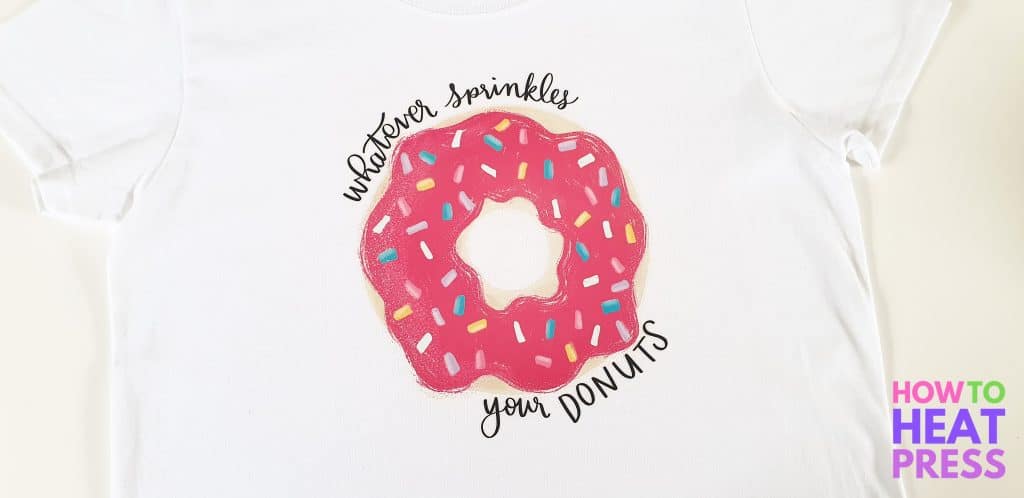 You don't need a vinyl cutting machine for these heat transfers, because they're "ready to press". This makes them a great way to make shirts when you don't have a cutter!
All you will need is a Cricut EasyPress or heat press for applying it onto your blank garment.
Cricut have many designs to choose from, with all different colors and themes. They are reasonably priced for the quality finish they give, and if you buy them on sale or clearance then you'll be making an awesome custom shirt cheaply!
Here are some of Cricut Iron On Designs that we picked up. We'll be using the donut design for this tutorial.
Cricut Iron On Designs are a great way to make custom shirts for friends or family. They look really impressive, but you can still say you made it yourself!
How To Use Cricut Iron On Designs
Turn on your EasyPress and set the temperature to 340°F.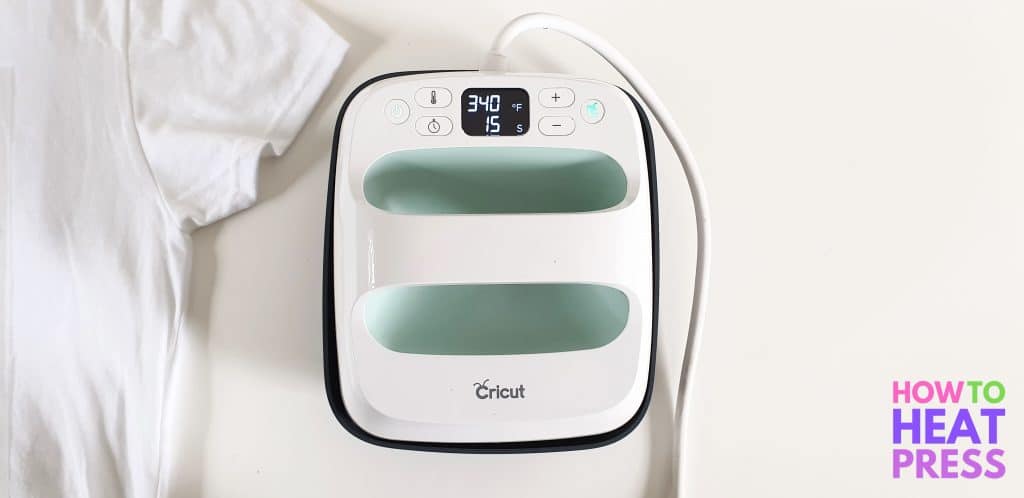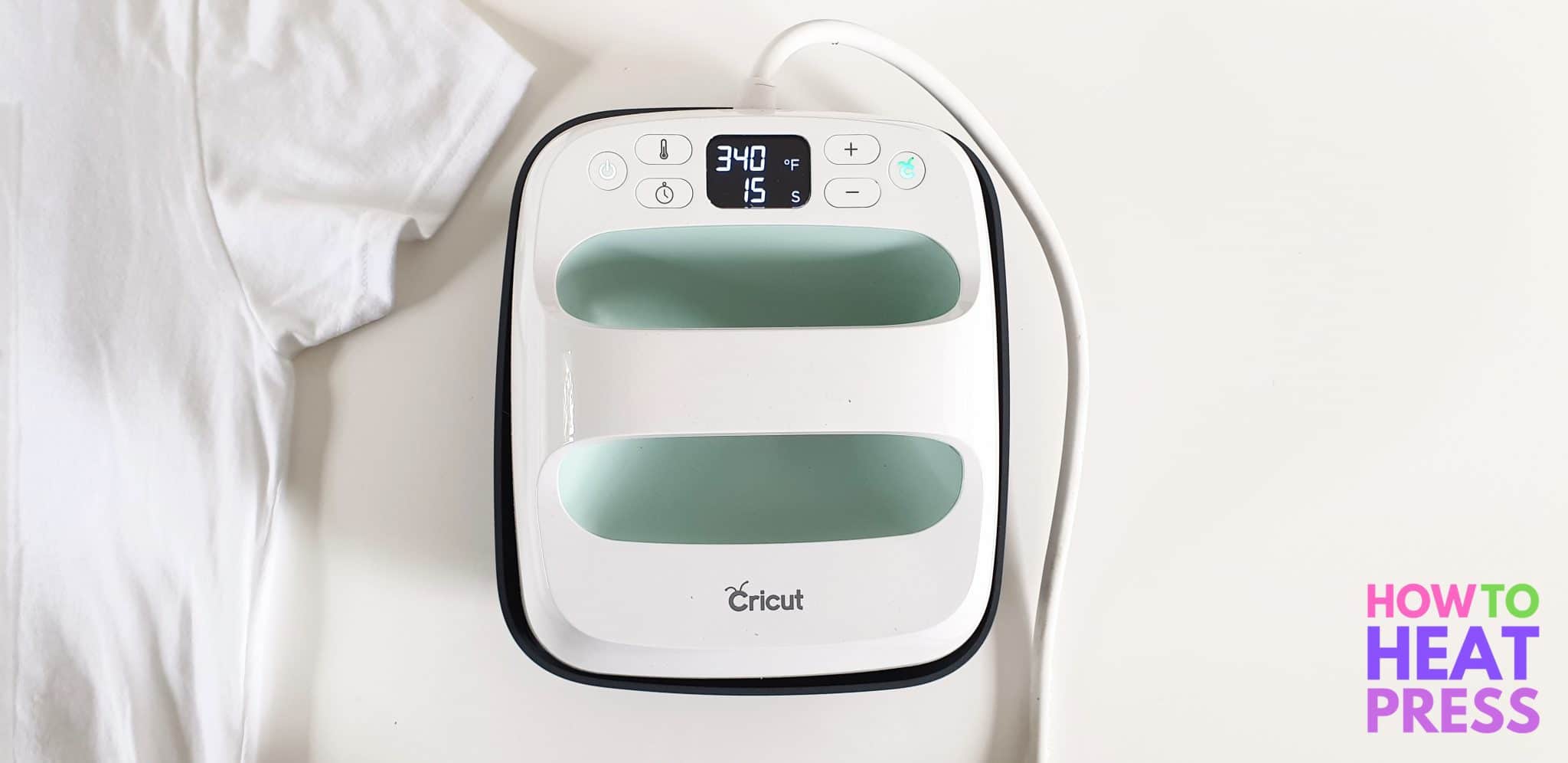 Pre-press your t-shirt for 10-15 seconds. Run a lint roller over your shirt.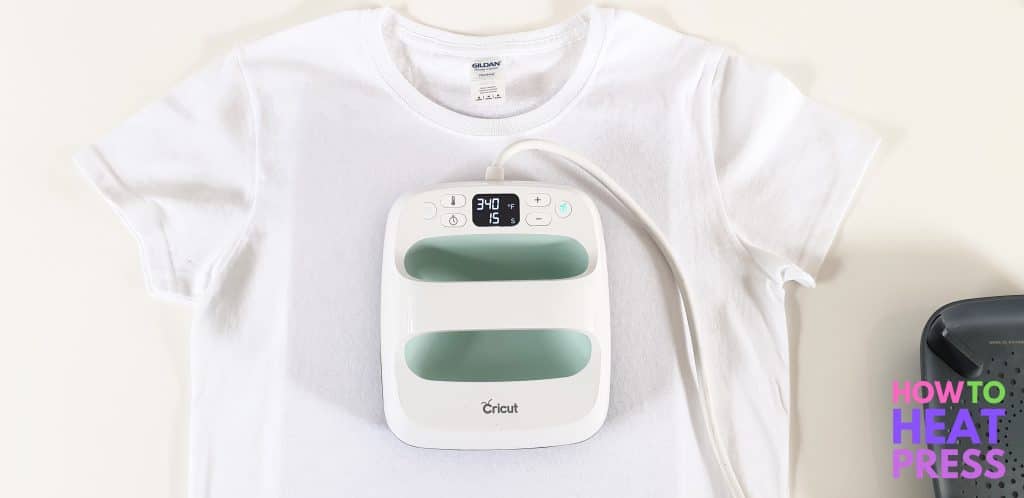 Position your transfer on your t-shirt.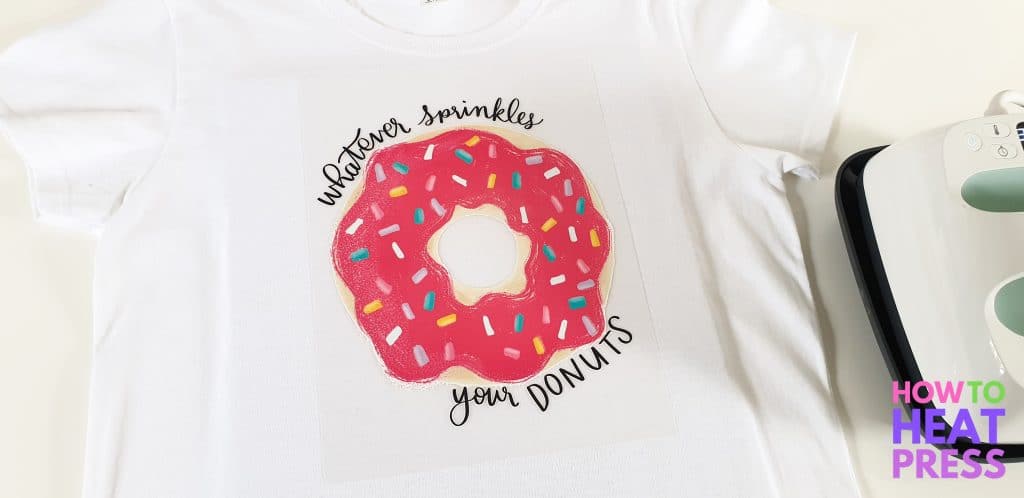 Set the time on your EasyPress to 50 seconds. Press each section of your design for 50 seconds. Use medium pressure.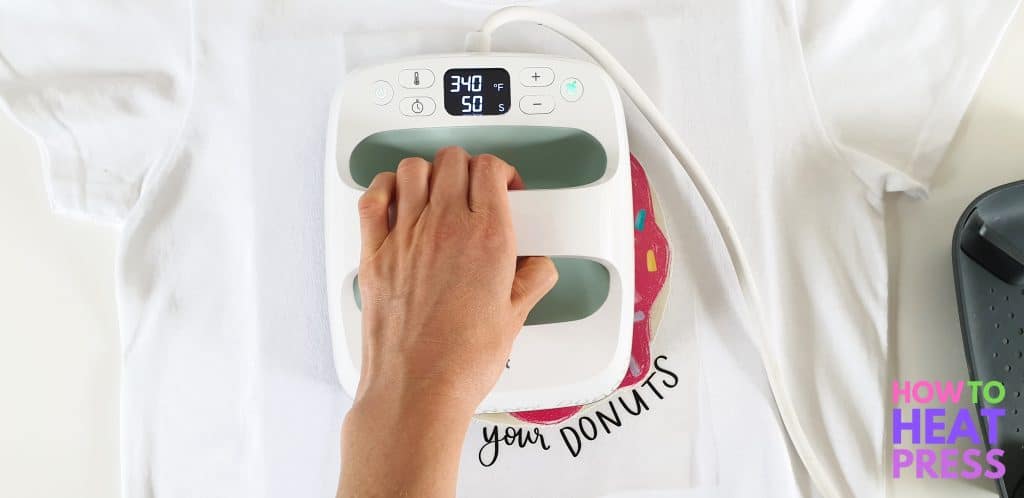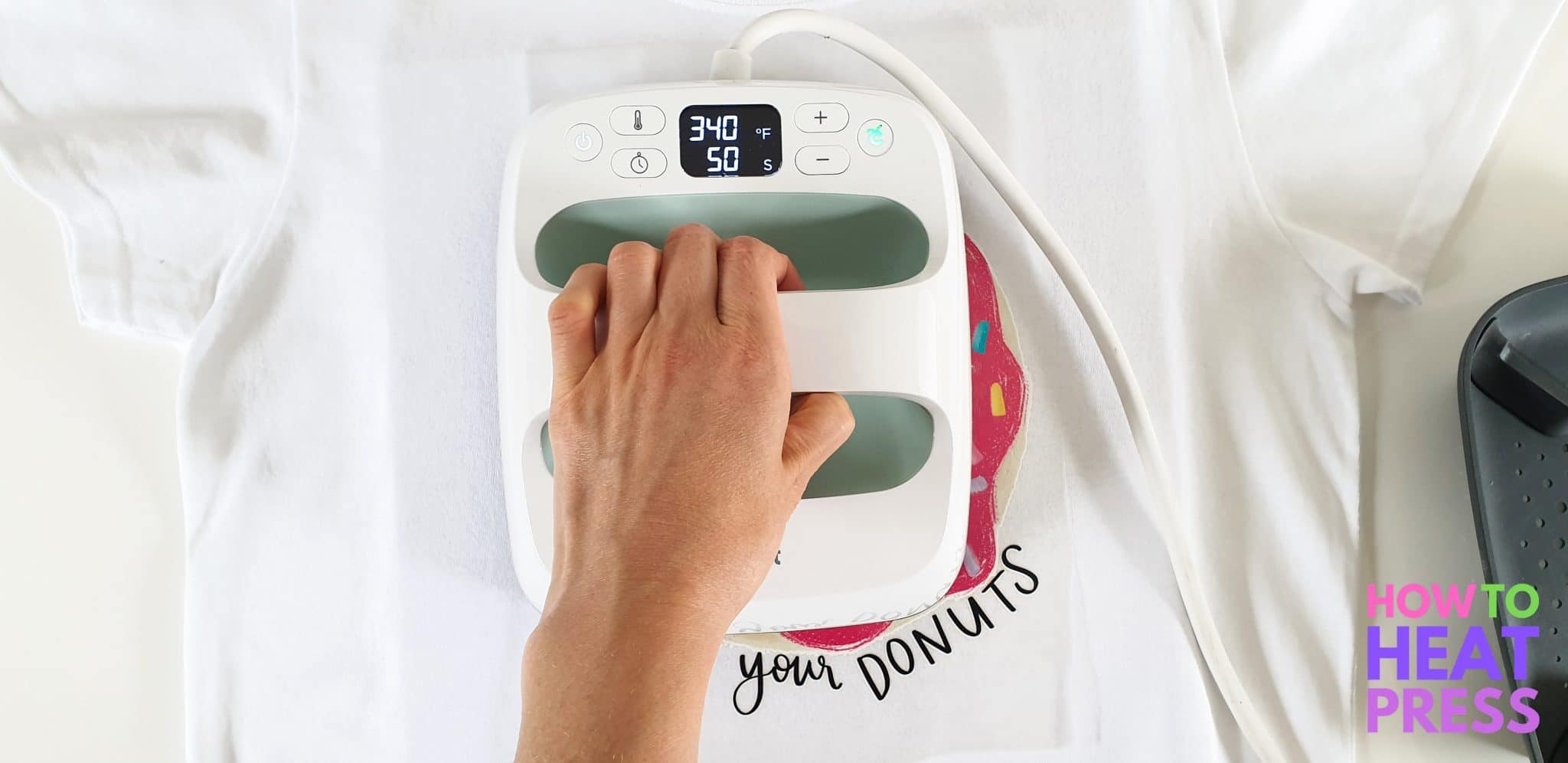 Turn your t-shirt over and press the design from the back for 15 seconds.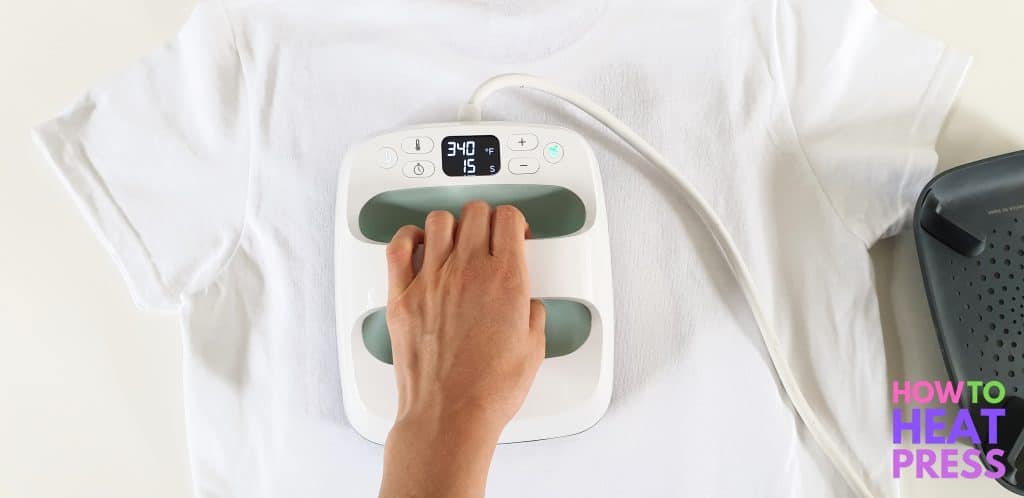 After pressing, let the design cool for a couple of minutes before peeling away the carrier sheet.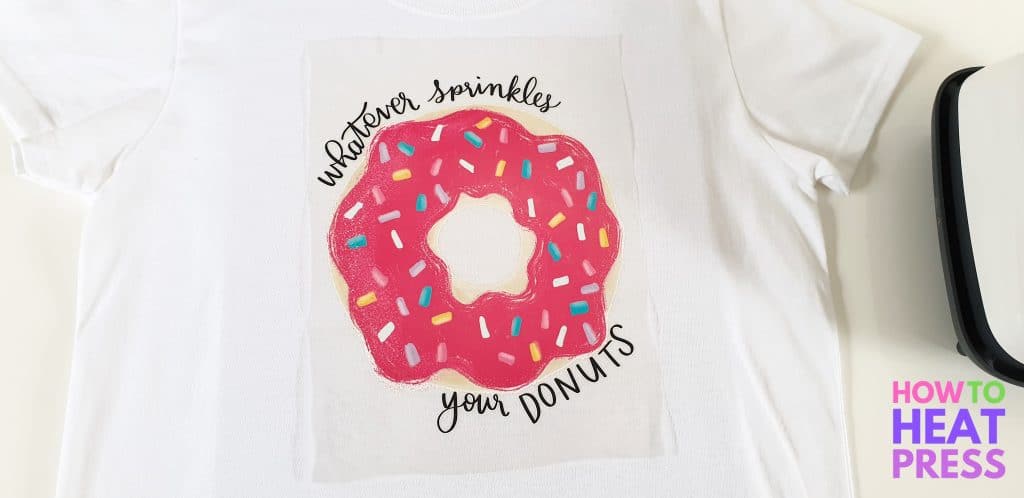 Remove the carrier sheet.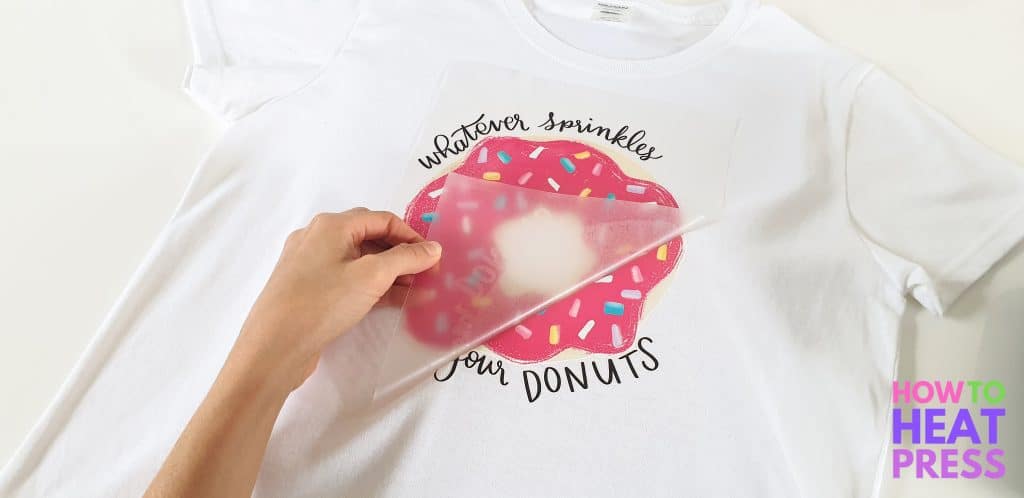 All finished, and the shirt looks great. These are quality heat transfers!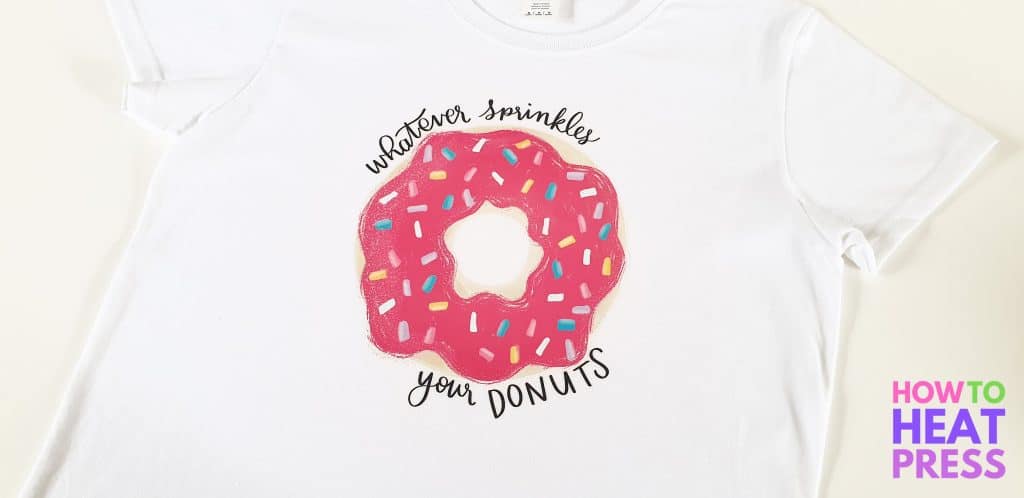 Love the colors, the donut design, and the font!
Cricut Iron On Designs Review
These premade heat transfers are so cool, and totally worth trying out.
Making a custom shirt is a lot quicker when you don't have to design, cut, and weed Cricut iron on or other HTV. We can highly recommend picking up a few to try out!
There are a range of sizes, some being very large, and others quite small. Therefore there are options for kids or baby clothes, as well as adult sized tops.
For another type of pre-made heat transfer, check out these ready-to-press sublimation transfers.
(Please note: This post contains affiliate links. Read our full disclosure policy here.)