Free Fonts For Cricut: Where To Find The Best Free Cricut Fonts
This post contains affiliate links. If you use these links to buy something, we may earn a commission, but it doesn't cost you anything. Thanks!
Free Fonts For Cricut!
Those sweet words that every crafter loves to hear: Free Cricut Fonts! But you can also use these with Silhouette, Brother Scan N Cut, and for so many other purposes.
When using Cricut Design Space, you are not limited to the fonts that are in the software. You are also able to upload fonts to Cricut (well, technically to your computer, which are then picked up by Design Space).
The Best Free Fonts For Cricut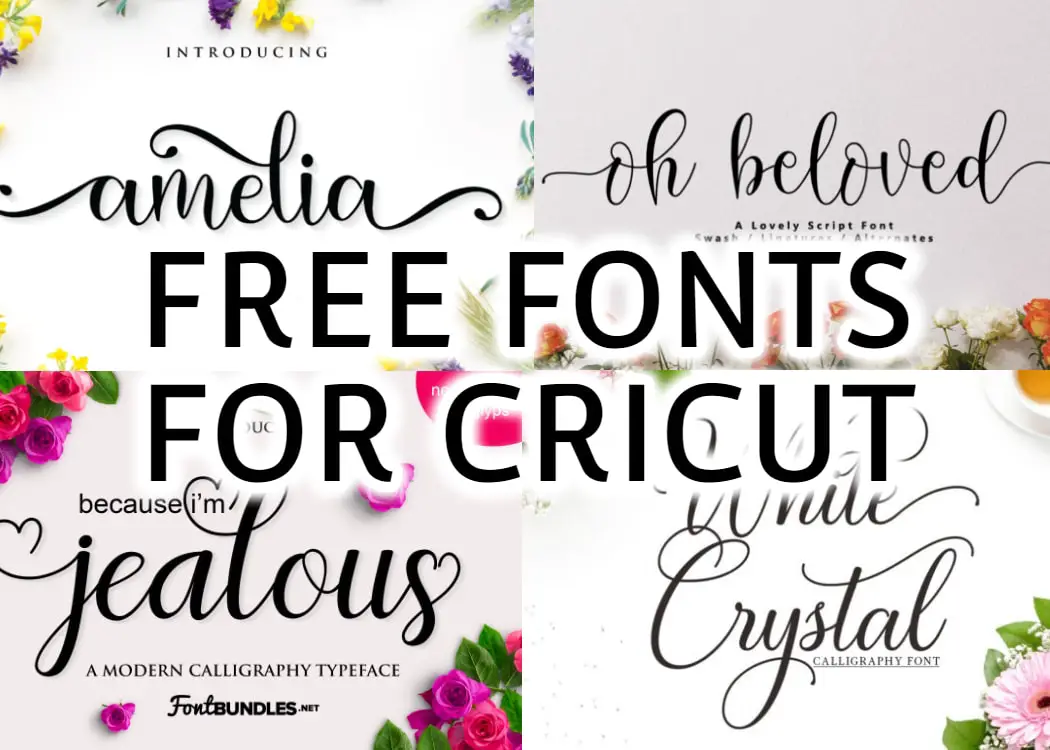 First, a bit of a disclaimer before we get into the freebies!
Fonts are the intellectual property of those who create them. If you want to use a font for commercial purposes you will need to ensure it has a commercial license. 
Many fonts are given away freely for personal use, but if you want to use them commercially, you may need to purchase a license.
Commercial use would include things like:
creating products to sell on Etsy
creating products to sell on Facebook or other online platforms
it could also include using it in web design
Each site you download fonts from should have licensing information. The great thing about most (if not all) of the free font sites listed in this post, is that they are free both for personal & commercial use!
1. Free Font Bundles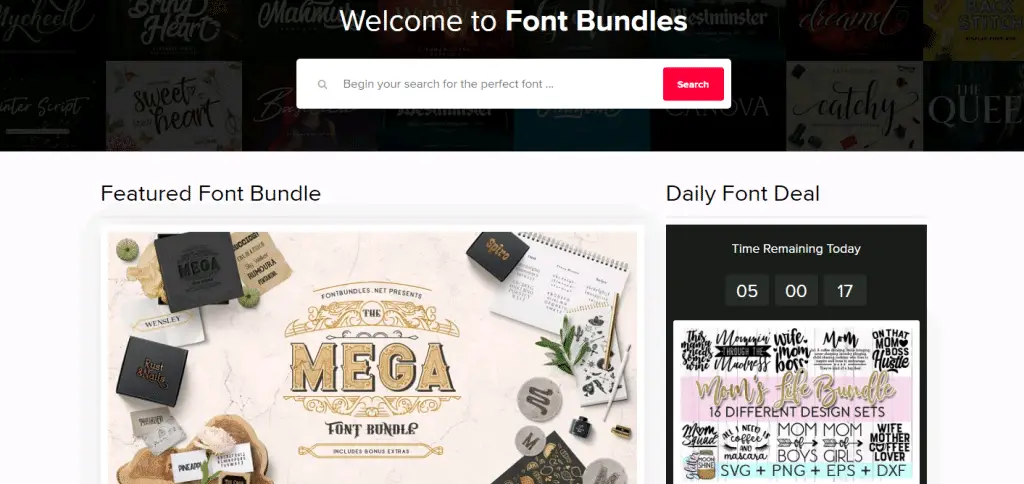 FontBundles.net is one of my favorite free font sites – and all of their free fonts are also free for commercial use!
You can view all of their premium free fonts here – there are new freebies being released often, as well as older offers expiring.
You can expect to find things like free writing fonts for Cricut, which includes free cursive fonts, signature scripts, and many more font styles. You can also be sure that these fonts will work well with cutting machines.
2. Creative Fabrica For Cricut Fonts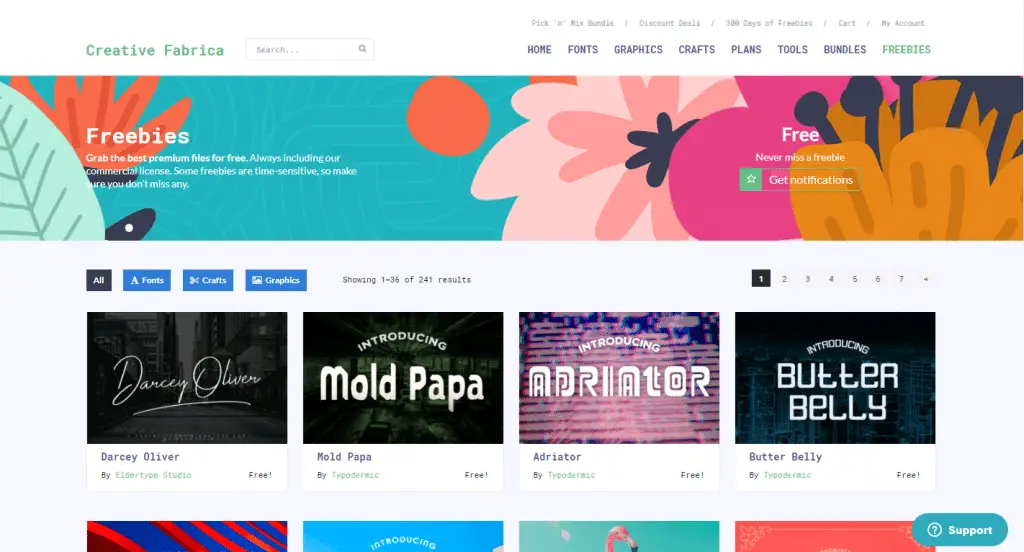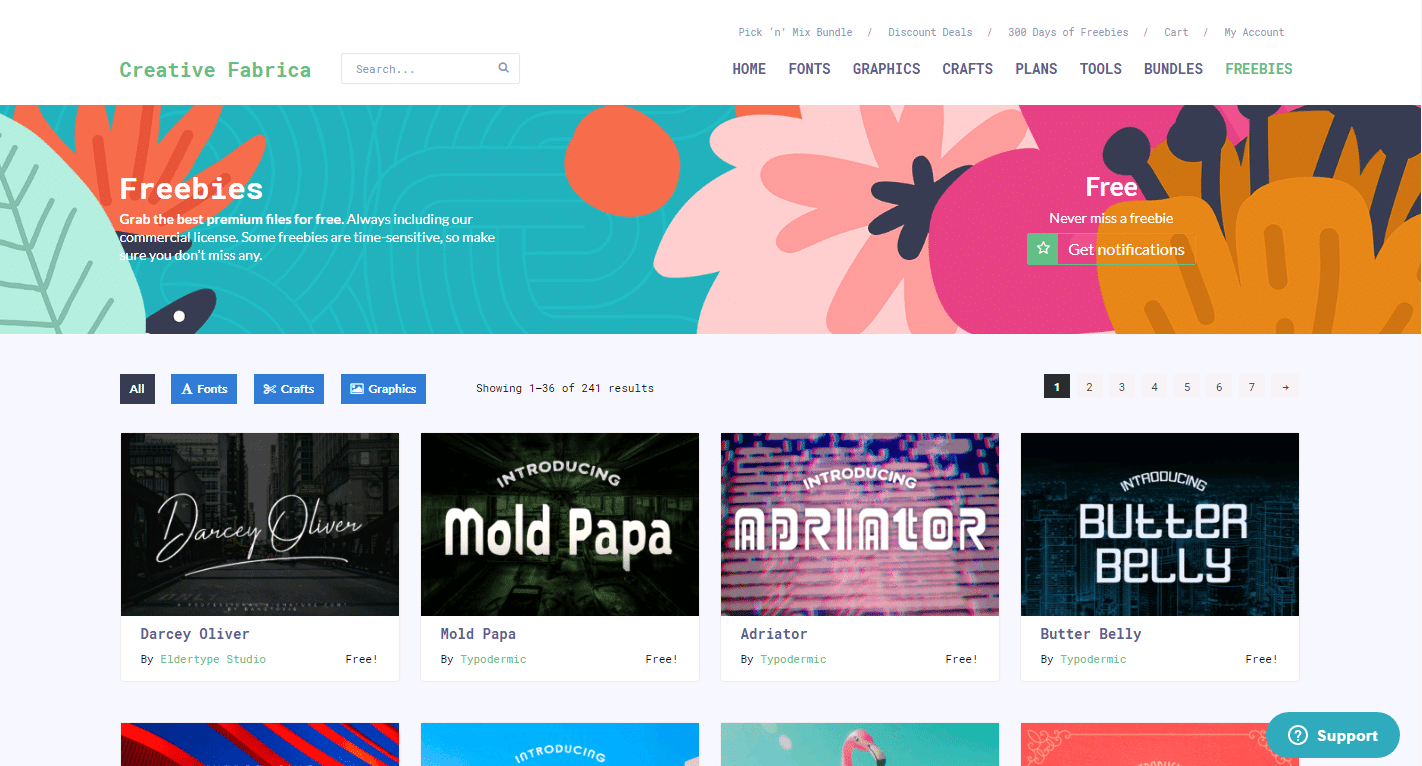 Creative Fabrica is another excellent source for free fonts for designers (and everyone else).
This is a fantastic resource where designers are able to list and sell their quality fonts & SVGs. Their range of freebies includes much more than fonts, but can be easily filtered to find what you are looking for – make sure you take a look today!
3. The Hungry Jpeg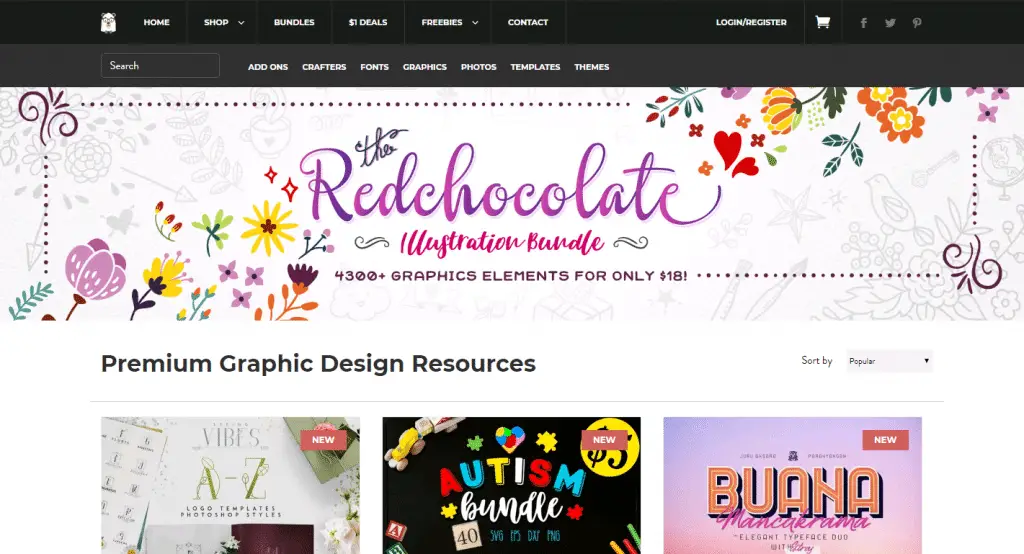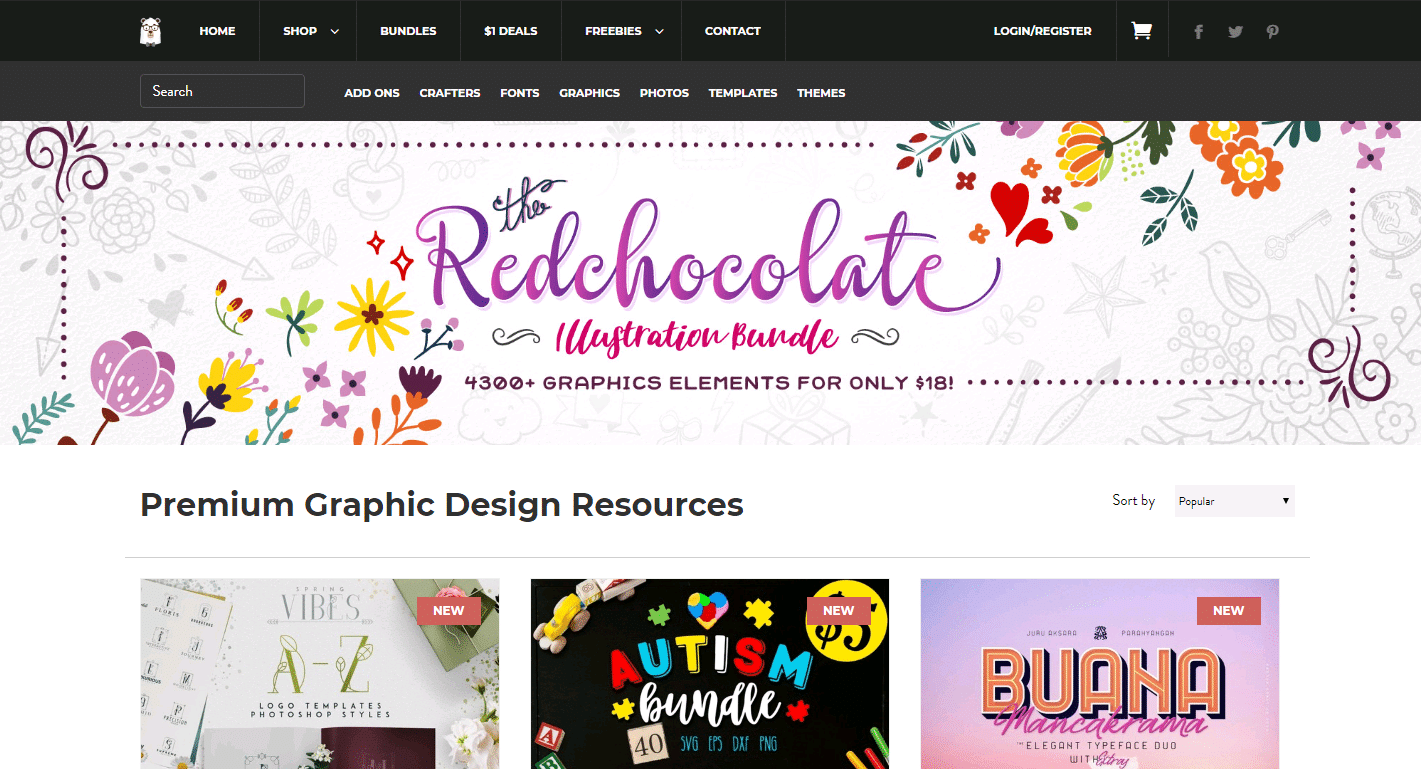 Chances are that you've already heard of The Hungry Jpeg.. They sell (and give away for free) high quality design resources for Cricut & everything else. 
Every Wednesday a new 'Weekly Freebie' is available for download. This is a free font or cut file with a complete commercial license (like all of the fonts on their website). This means you can use it on items you plan to sell.
They also have a range of premium paid fonts and typefaces. These are really good looking designs! On top of all this, they have a great selection of $1 deals each month. Spend a bit of time exploring the site for all that they have on offer. 
4. Dafont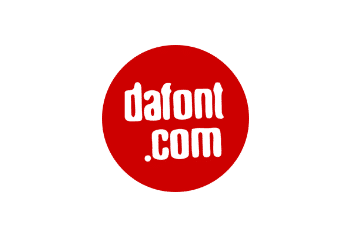 Dafont is a really popular source of free fonts for Cricut & Silhouette users.
The only problem is that many of them are only 'free for personal use'. You cannot use them commercially without the author's permission. Unless it is listed as free to use commercially, you will need to contact the author and have that conversation with them.
The other issue can be that the font quality is not as good as sites like Fontbundles or Creative Fabrica. Anyone can submit a font to Dafont, and the quality control process is not as vigorous.
5. Font Squirrel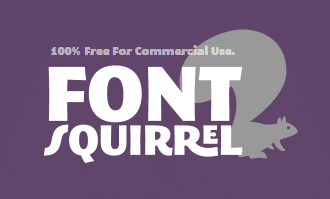 Font Squirrel have stored up a collection of totally free fonts that have all been licensed for commercial use.
As you might imagine, they tend to be fairly simple fonts, but a lot of the time that's all you really need or want. They also have some other helpful tools like the font identifier, or the font talk community.
6. 1001 Fonts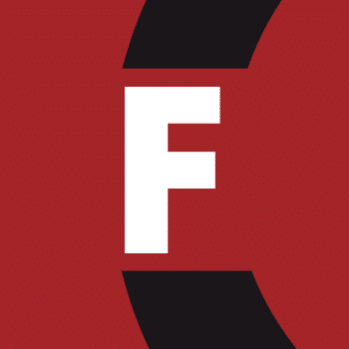 1001 Fonts is yet another great font site with a good variety of free fonts for Cricut Explore Air & Maker machines.
The helpful thing with this site is that you can filter the fonts that are free for commercial use. The font category menu is also helpful; you can choose fonts for weddings, fonts by decade, by season, or holiday.
7. Google Fonts
Google fonts is the last site on this list.
All Google fonts are free and open source, meaning you can use them how you like without paying or giving attribution.
These fonts tend to be high quality fonts that are complete and ready to go. Low quality fonts, which you can sometimes come across on sites like Dafont, will have incomplete curves which your cutting machine will not like!
That can be the difference between buying or finding a free premium font for Cricut projects, or getting them off the sites where anyone and everyone can upload them.
Free Cricut Fonts
If you can't find the right font for your Cricut Project in that list, I don't know what to tell you… other than, check out these Cricut monogram fonts, or you're going to have to buy the perfect one!
For font matching help, you could consider:
Search Facebook for 'what font is this' – there are so many groups!
I've tried using the web based font matching sites, but have generally found them to be a waste of time. Best to ask real people!
Thanks for reading! If you have another free font site that you prefer, let us know about it in the comments below!
(Please note: This post contains affiliate links. Read our full disclosure policy here.)