Best Sublimation Ovens For Sublimating Mugs
This post contains affiliate links. If you use these links to buy something, we may earn a commission, but it doesn't cost you anything. Thanks!
A sublimation oven is an alternative way to sublimate mugs without a heat press.
Not only can you sublimate mugs with a convection oven, but a range of other hard goods: ceramic shot glasses, aluminium water bottles, and other hard goods.
For those just wanting to know the most highly recommended kitchen convection oven for sublimation, check out the Breville Digital Smart Oven Pro… more details below!
Best Sublimation Oven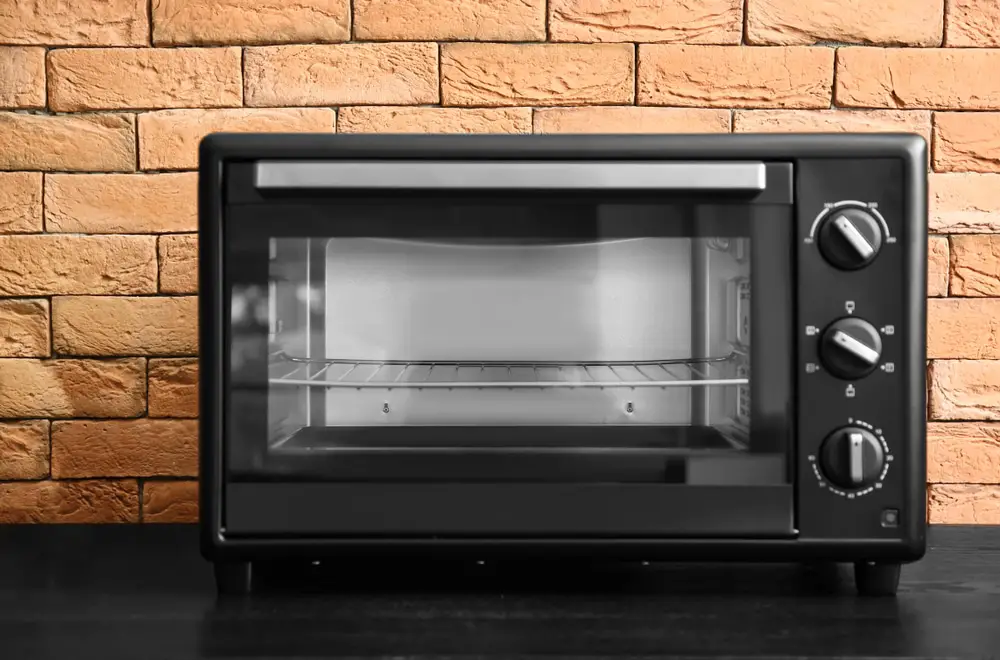 While you can buy specially designed and built ovens for sublimation, this isn't necessary, especially if you are just starting out or making mugs at home. You can use regular bench top convection ovens for sublimation – as long as you dedicate it for that purpose!
Using a convection oven for mug sublimation is popular because it's easy, the results are great, and it means you don't need to by an expensive mug heat press. You are also able to transfer multiple or many mugs at once.
Before we take a look at what features you need to look for in a sublimation oven, there is other equipment and gear that you will need.
The big item is a sublimation printer. Unless you outsource the printing, you can't get started without a good printer! And the other main item you will need are sublimation oven wraps. These hold the transfers in place, on the mug, in the oven.
There are many different sizes of sublimation oven wraps, depending on the size mug, glass, or bottle you are sublimating. The most popular size mug for sublimation are the standard straight walled 11oz mugs. You can keep costs down by simply starting with this one size wrap and adding more as or when necessary.
Along with heat gloves, butcher paper, and heat resistant tape, you will also need a temperature gauge. You can't rely on a kitchen convection oven's own temperature reading, and need an independent one from inside the oven.
What To Look For In A Sublimation Oven
You shouldn't use the family oven for sublimation, or any oven that you will also use for food. Once used for mugs, the oven will be contaminated with sublimation inks which turn into a gas when heat is applied.
Here are 5 important features to look for in an oven for sublimation.
1. Reaches a temperature of over 400°F: Sublimation occurs at this temperature, so ideally it needs to go beyond this. Most convection ovens on the market reach 500°F, so this shouldn't be a problem.
2. Has a convection fan: You need a convection fan. The fan helps circulate the hot air around the oven rather than it being solely directed from below and above.
3. Tall enough to fit mugs: Somewhat obvious, but you want an oven that is high enough to fit the size of mug you are sublimating. If you want to sublimate bottles in an oven, it will need to be even taller.
4. Digital readings: A digital convection oven is usually better than one without a display. You get more information from the digital display than from the dials.
5. Sturdy and solid racks: The oven needs to have a stable rack or racks to set the mugs upon. Cheap convection ovens can have very flimsy racks.
Generally speaking, the more you spend, the better the quality of your sublimation oven will be. A higher quality machine will heat up quickly and maintain a more constant heat. It will be sturdier and should last you a longer time.
Breville Smart Oven Pro
The Breville Smart Oven Pro is a good oven for sublimating mugs.
It reaches the appropriate temperatures with a max of 500°F, and has a quality fan for circulating the heat all around the mug. This oven has a non-stick coating making it easy to clean and maintain. The rack is strong, and you should be able to do 3 mugs at a time.
To see how to sublimate mugs with this oven, watch the following clip from Conde.
 Oster Convection Oven
The Oster Convection Oven is another quality kitchen counter-top oven that can be used for sublimation.
This oven has doors which open horizontally rather than vertically, which may be preferred by some people. It also reaches the right temperature for sublimation, and has an extra large interior that will fit more or larger items to be sublimated.
You can also consider this much cheaper Oster Oven which is slightly smaller.
Cuisinart Convection Oven
Cuisinart convection ovens can be used for putting sublimation transfers onto mugs.
This model is a smaller option for doing one or two mugs at a time, and is also a lot cheaper, and often on sale. It is a digital convection oven and has a solid rack. It also will reach temperatures suitable for sublimation.
Cuisinart are known for their quality, long lasting, and durable products. Their countertop ovens have been used for years by many for sublimating mugs, bottles, and other ceramic sublimation blanks.
BLACK + DECKER Convection Oven
The BLACK + DECKER brand is well known for toaster ovens and the price point here is a lot cheaper.
The main drawback of this option is the size. If you're not planning to do many mugs at a time this could be a very cost-effective way to go.
Hix Sublimation Oven
Last but not least, we've got the Hix Sublimation Oven.
This machine, from the makers of Hix heat press, costs around $4000, and is for busy shops requiring high output and quality transfers. It is designed and manufactured for sublimating mugs and other hard goods, and is the best option for business.
The oven has 3 nickel plated racks and further slots to accommodate further racks for smaller applications. It has different temperature settings of 200ºF – 450ºF, a digital time and temperature display, and a 1/6 HP internal fan.
Convection Oven For Sublimation
Those are our top 5 convection ovens for sublimation.
If in doubt, find someone in your area who has used them before and ask if you can do a mug with them. Go through the process before you buy an oven especially for sublimation. Also, please feel free to leave us any comments or questions down below – thanks!
(Please note: This post contains affiliate links. Read our full disclosure policy here.)