Our 15 Favorite Spellbinders Dies!
This post contains affiliate links. If you use these links to buy something, we may earn a commission, but it doesn't cost you anything. Thanks!
There are plenty of Spellbinders Dies out there, and here are our favorites!
All of these dies can be used with Spellbinders machines. While some are not suitable for the smaller Prizm machines, they will all work with the Spellbinder Platinum!
Under each of our favorite die we link to where you can find it on the Spellbinders website. However, we recommend you also compare prices over on Scrapbook.com!
Best Spellbinders Dies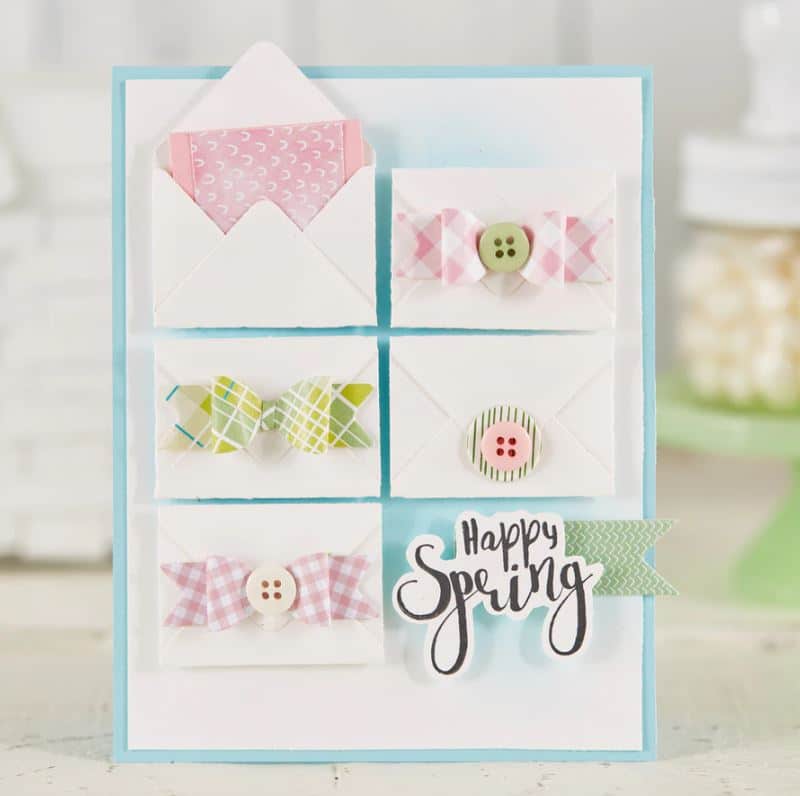 These baby envelope dies are the cutest!
Set them as open or closed, put a little note in them, or wrap a little string round them. Perfect for use on any occasion from birthdays to Valentines, Christmas to thank you notes.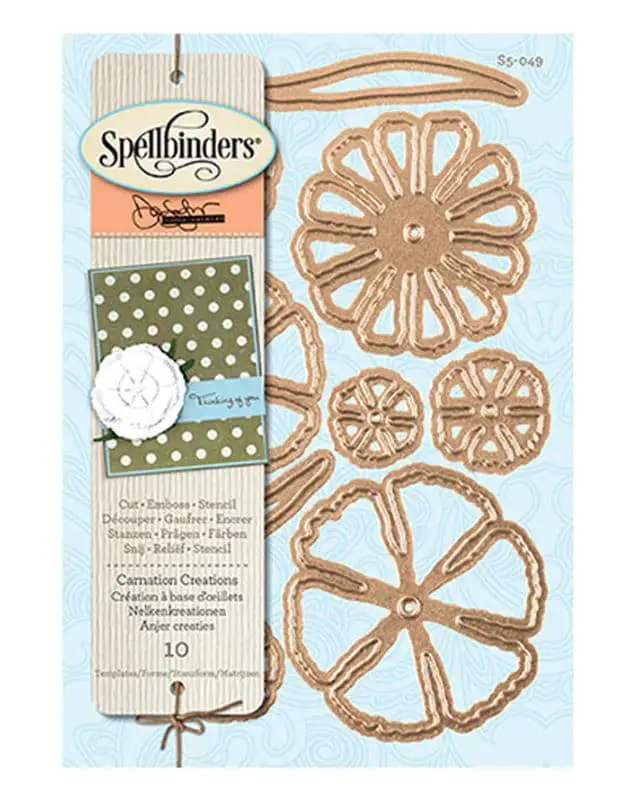 Carnation Dies by Donna Salazar – another perfect design for any type of card or scrapbooking project!
These dies can be used for cutting, embossing, or stenciling. Layer the cuts for 3D paper crafts. The largest flower has a diameter of 2.875 in, while the smallest is 1 inch.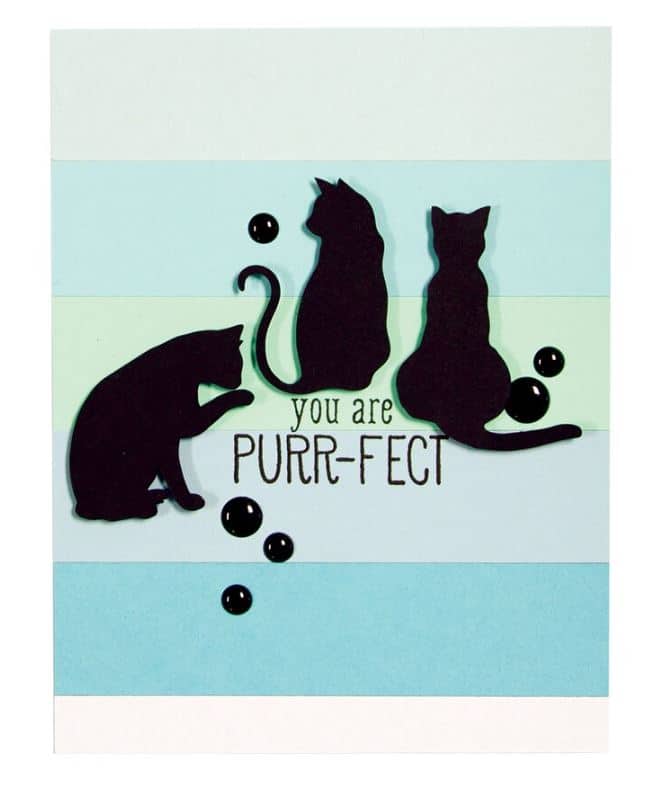 The best kitty cat dies to have on hand!
This set includes the 3 different separate cat dies which can be used for cut, emboss, or stencil. Use one at a time, or put the whole family on at once!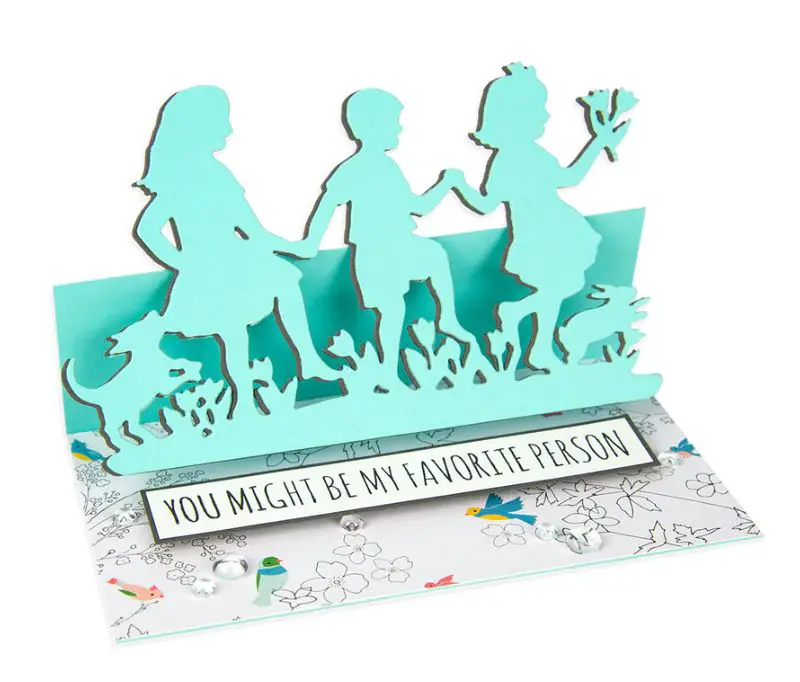 Here we have the Shapeabilities Dance for Joy Etched Dies.
This super delightful die for Spellbinders is part of the Great, Big, Wonderful World Collection by Sharyn Sowell. These reflect everyday moments and nature through hand cut silhouette motifs. Aren't they great!?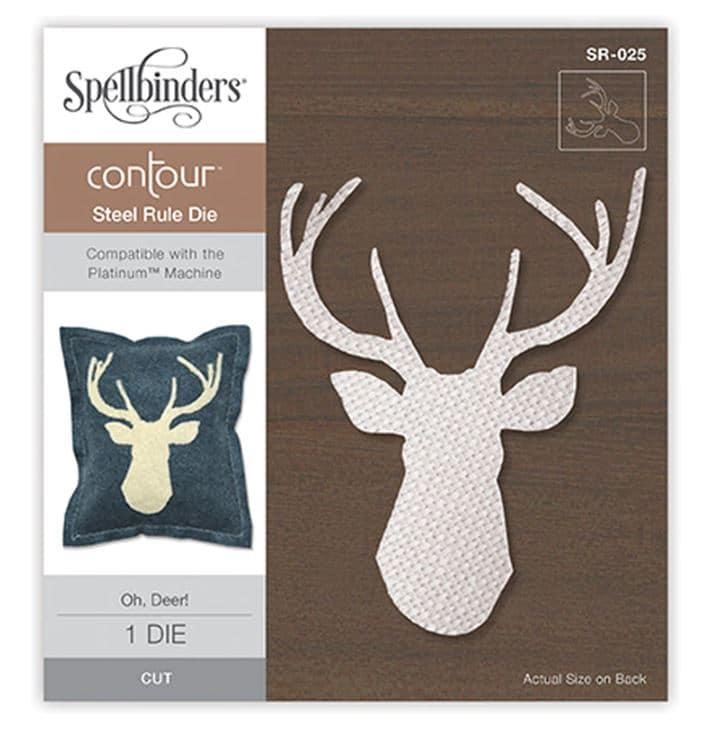 You're not a true paper crafter if you don't have a stag die, right?!
This deer die is a great design, and can be used for cutting thicker materials like leather or up to 8 layers of paper. Also compatible with Sizzix machines, as is the case with most of these dies.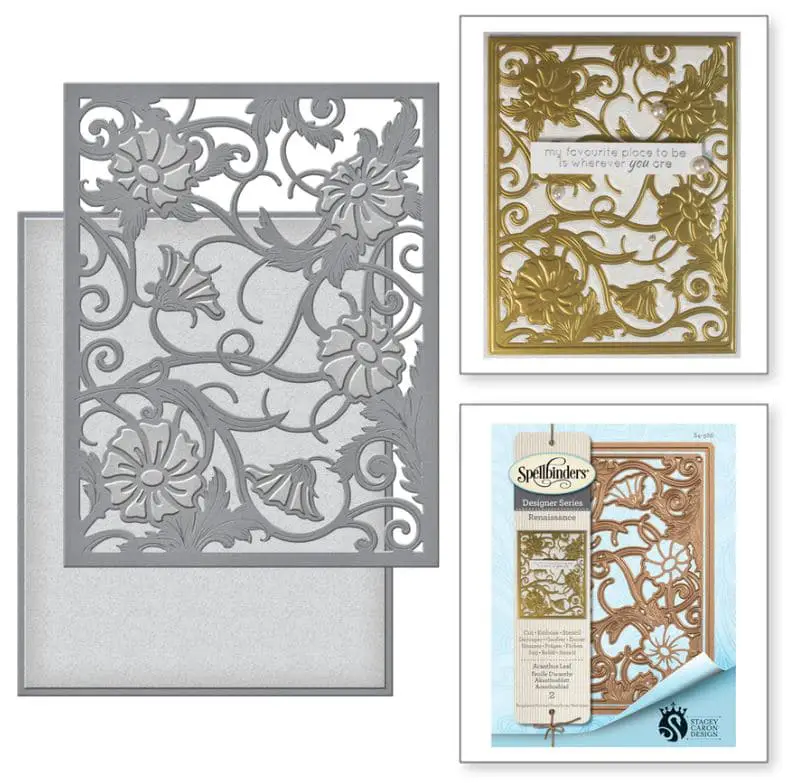 Check out these beautiful frames!
Containing 2 dies of classic motifs of floral, natural vine elements, designed by Stacey Caron in her Renaissance Collection. You can't go wrong!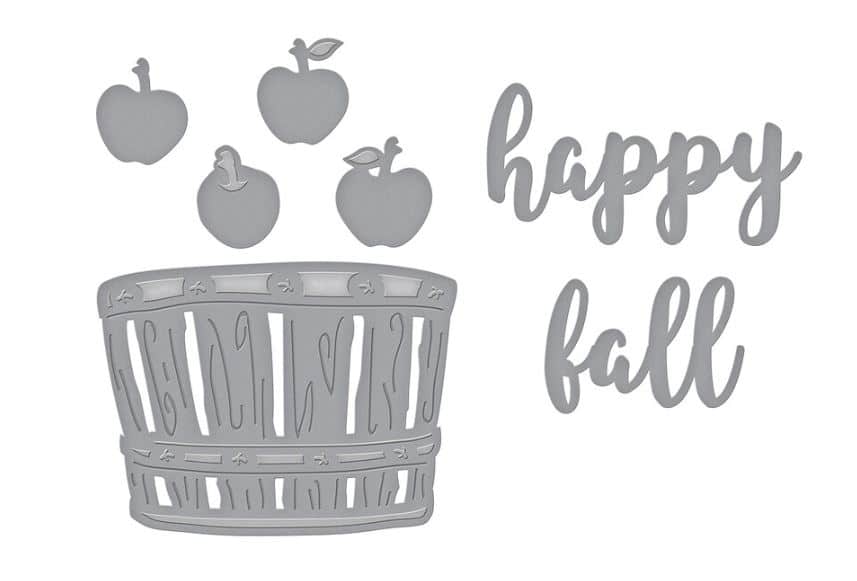 Fall die cuts don't get much better than this cute design!
The apples are a single die, while the 'Happy Fall' phrase is 2 separate dies. The basket is also separate from the other elements.
You may have thought that the market for lama dies was small, but it's not!
This super popular die cut can be used on any and all cards (in our opinion!), and he fits into that trendy scene perfectly. There are three separate dies including the saddle and facial expressions for layering.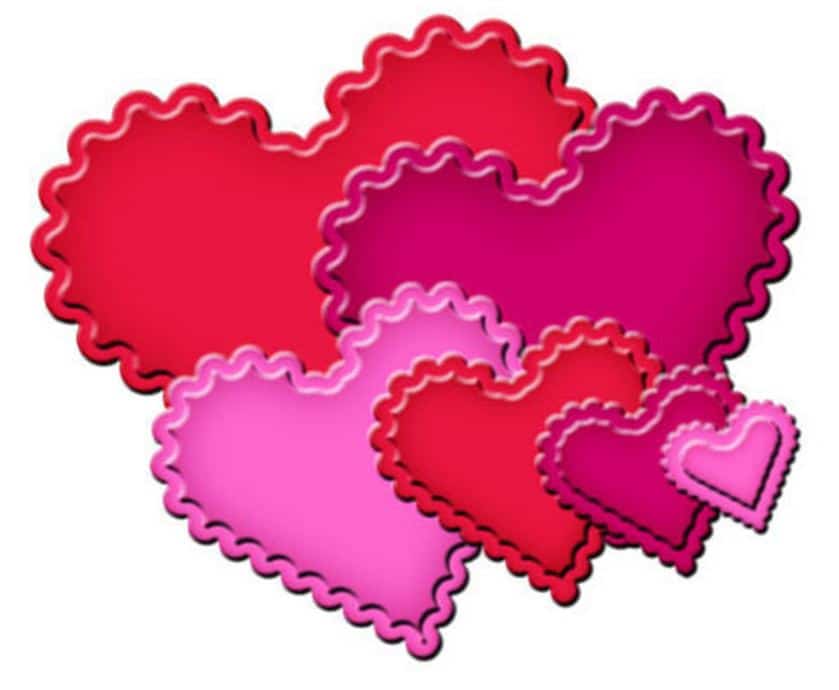 Scalloped Heart Etched Dies – a set of 6!
Large and small nestibility dies for cutting, embossing, and debossing. Even if you've already got heart shaped dies, do you have any this cool yet?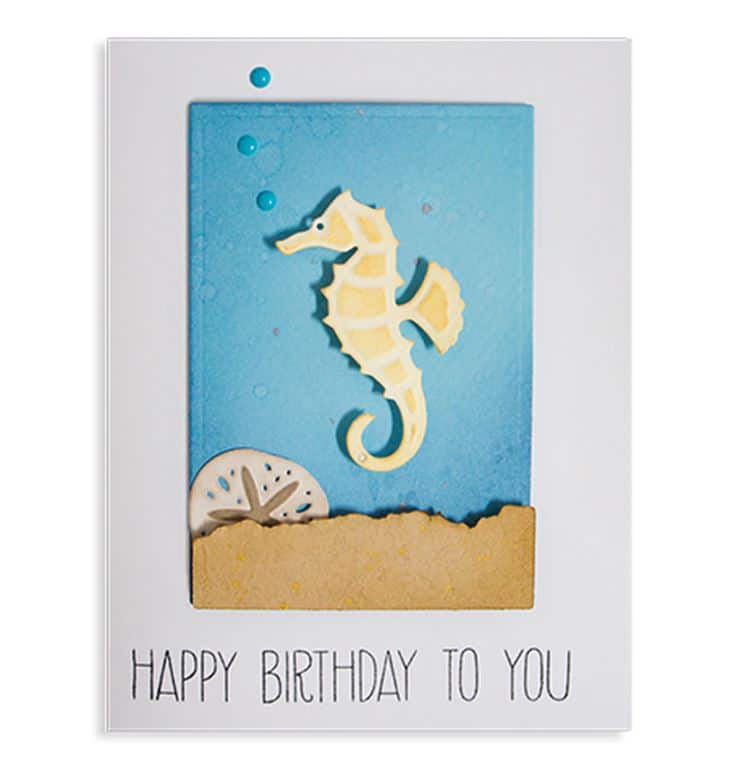 The sweetest seahorse die!
This is a 2 die set with the seahorse and a sand dollar. Perfect as a main feature on cards and invitations, or for scrapbooking decals.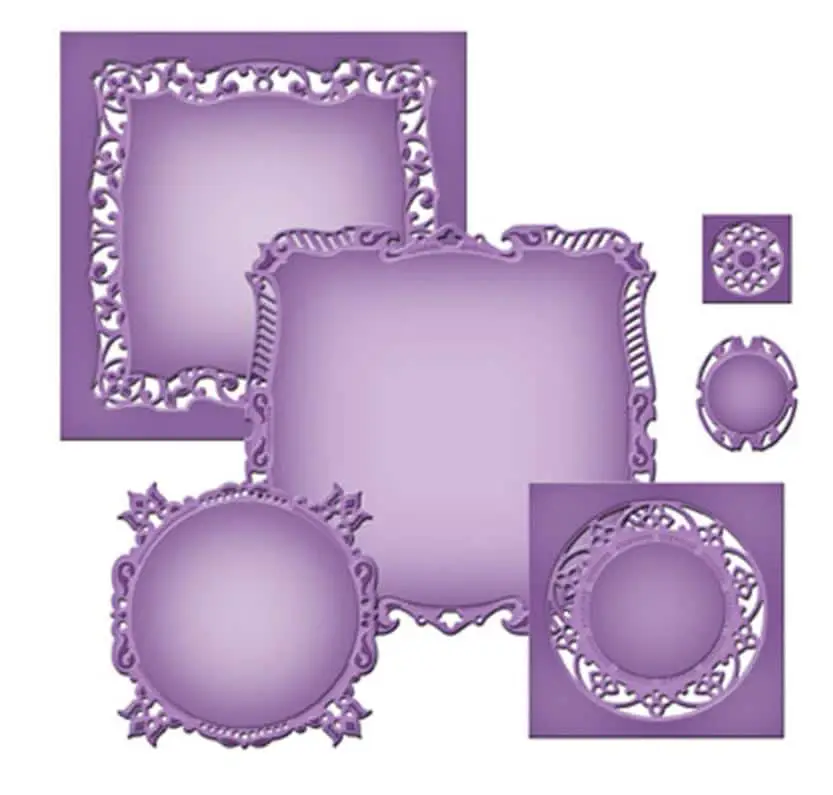 Spellbinders circle and square shape dies with intricate embossing and debossing.
Part of the Spellbinders Majestic Elements dies. These intricately detailed nesting die templates are perfect as single elements or can be combined and layered for endless creativity.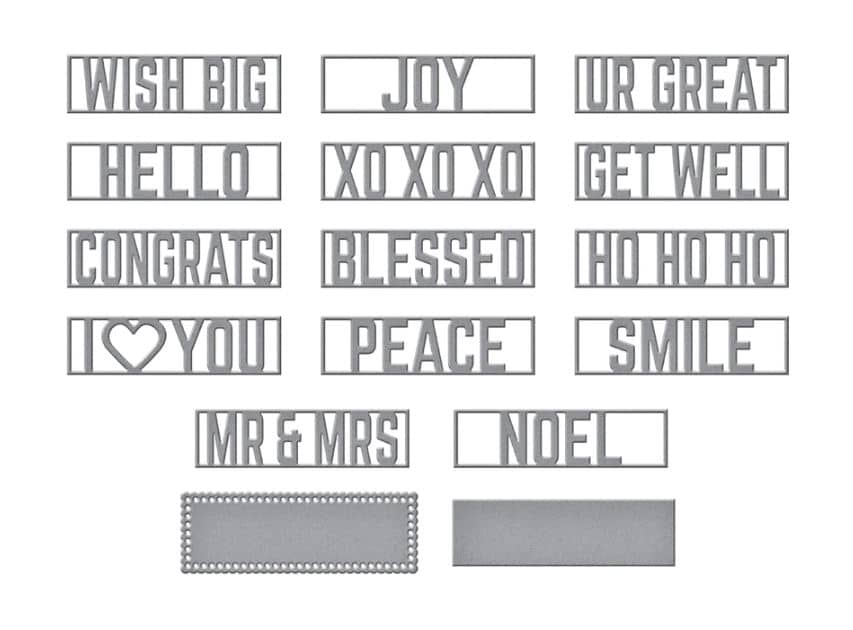 So Many Sentiments Etched Dies – they're right about 'so many'!
This is a huge set of 16 dies for all sorts of celebrations, with an approximate size of 1.95 in x .5 inches. The price is right too!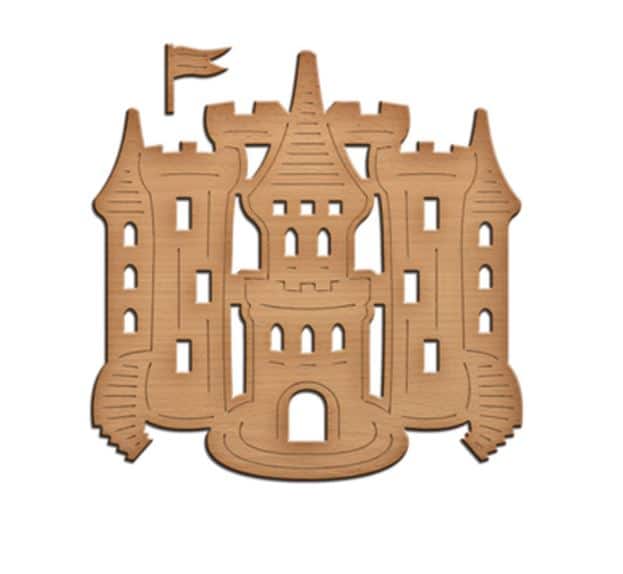 This castle die is suitable for so many occasions!
This is made of two separate dies: the flag which is .625 x .25 in, and the castle: 2.25 x 2.25 in. We just love the detail!
This is a fantastic 7 piece die set, perfect for cards for dad!
It includes a tool box die, along with 6 tool dies: screwdriver, wrench, pliers, ruler, hammer, and a saw! They range in size from 1.25 x 0.25 inches to 2.50 x 2.00 inches.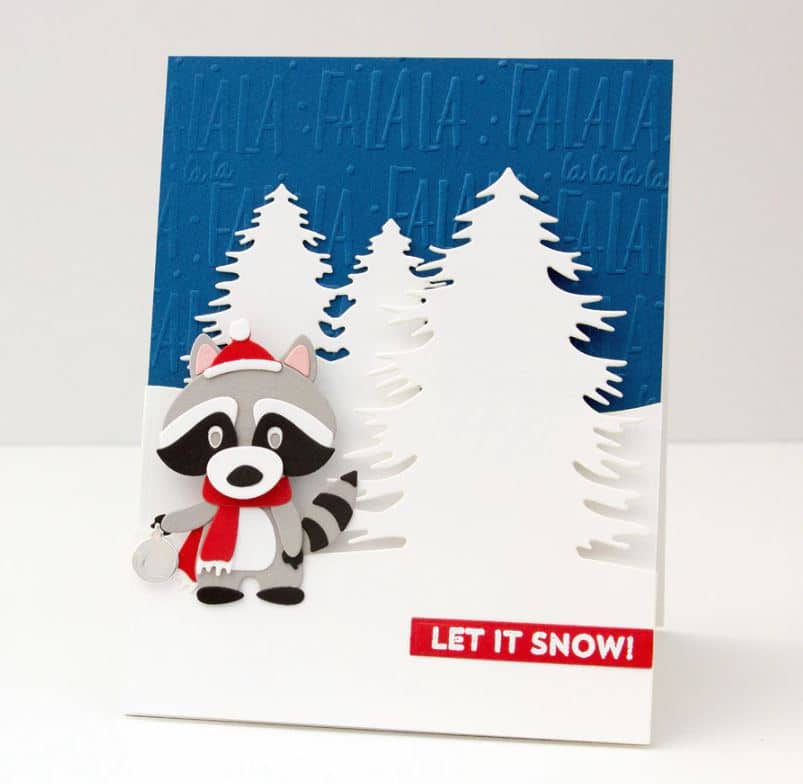 Perfect for Christmas cards and other winter themed projects!
This Winter Hills Die Set is part of the Fun Stampers Journey series of dies. This creates a layered tri-fold card and each die measures approximately 4.5 x 4.5 inches.
Spellbinders Dies Clearance

So those are some of our favorite dies from Spellbinders!
We recommend checking out the Spellbinders Dies Clearance at the links above as there are always more great dies to be found. When they're having a great sale it can be hard to resist getting one of each!
Whether you're cutting card or paper, or even trying out heat transfer vinyl for fabric crafts, these are quality dies for the best results.
(Please note: This post contains affiliate links. Read our full disclosure policy here.)