Spellbinders Review: Die Cut Machines & Supplies
This post contains affiliate links. If you use these links to buy something, we may earn a commission, but it doesn't cost you anything. Thanks!
Spellbinders die cut machines: should you get one?
There are 3 or 4 manual die cut machines available in the Spellbinder range. We're taking a look at all of them, sharing the features, types of projects you can make, the pros and cons, and where you can get them for the best price.
Spellbinder Die Cut Machine Review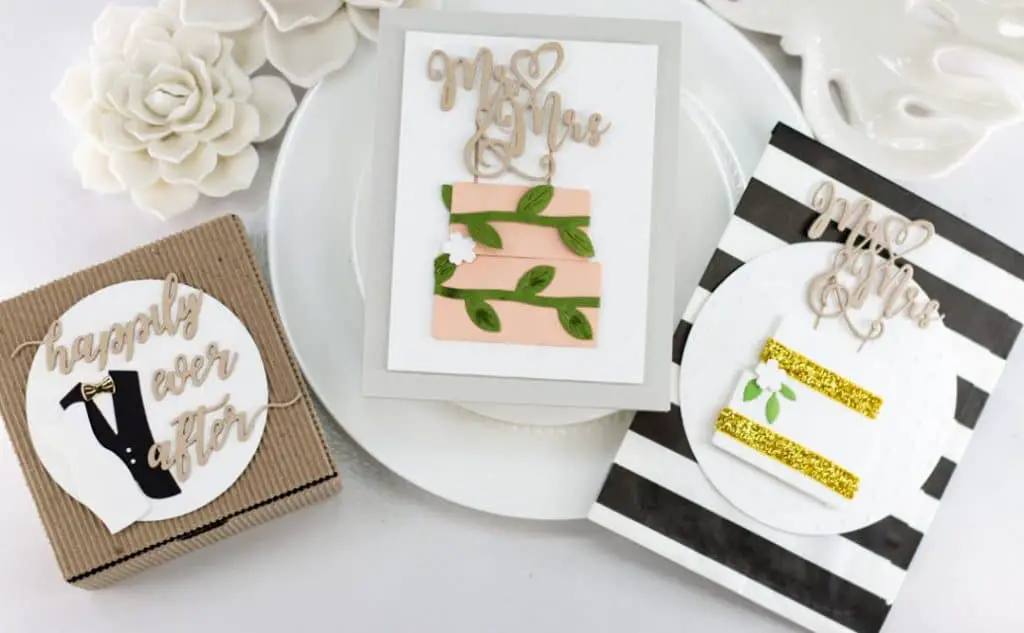 Spellbinder machines are manual cutting machines that can be used for all sorts of craft activities:
Scrapbooking
Fabric arts
Mixed media
Party decorations
Wedding decor
Card making
These machines are well worth taking a deeper look at!
Prizm Die Cutting & Embossing Machine

The smallest and cheapest Spellbinders cutter
2.5 inch cutting width
Includes: Base Plate, Embossing & Cutting Plate, & Embossing Mat

View On SpellbindersView On Scrapbook.com

Deep Sea Die Cutting/Embossing Machine

Jane Davenport's version of the Spellbinder Platinum machine
6 inch die cut machine
VersaCut tech. for best power, strength & durability

View On SpellbindersView On Scrapbook.com

Spellbinders Platinum Machine

Spellbinder machine in 6 or 8.5 inches
Solid steel core construction cuts up to 6 layers
Includes cutting & embossing plates

View 6 Inch ModelView 8.5 Inch Model

Spellbinders Glimmer Hot Foil System

Use for adding foil details to projects
Use with Platinum or Platinum 6 machine
Comes with foil rolls

View On SpellbindersView On Scrapbook.com

Die & Hot Foil Plates Bundle

For use with the hot foil system
Comes with 8 plates and dies
Cheaper than buying separately

View Latest Price
Spellbinders Prizm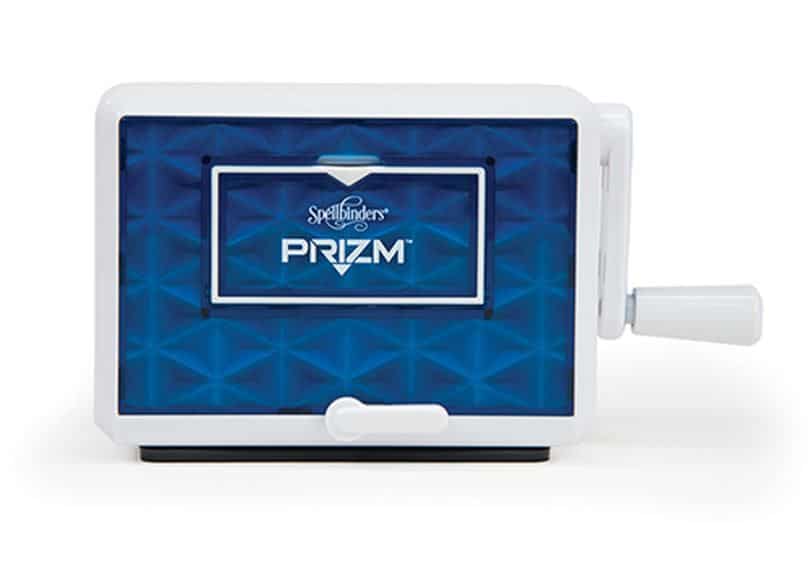 The Prizm is the smallest and cheapest die cut and embossing machine by Spellbinders (and probably anywhere else)!
It has a 2.5 inch cutting width, and the overall dimensions of the unit is 5 ¾" x 4 ¼" x 2 ¾", making it extremely portable, easy to store, and perfect for starting out.
It can be used with S1 and S2 sized Spellbinder dies, and is also compatible with many dies from other brands.
Pros:
Very small and portable
Locking suction base
Easy to use handle
Includes all you need to start
Lightweight at 1.8 pounds
Cons:
Too small for some
Not as durable as the Platinum
We think you'll agree the Prizm is an excellent starter die cut machine – especially as it's often on sale for less than $20!
It makes for a fantastic gift for teens who might just be gaining an interest in scrapbooking, crafts, and/or creating their own cards and products to sell. You can't get into manual die cut machines for any less!
Spellbinders Platinum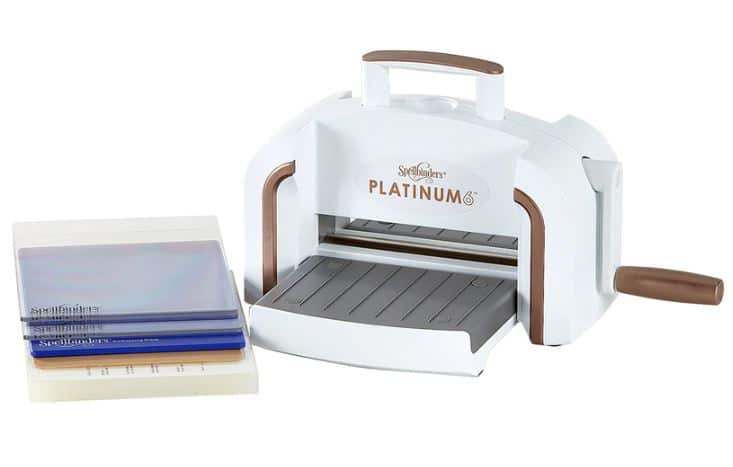 The Spellbinders Platinum is a much better machine that the Prizm.
The Platinum has an 8.5 inch width cutting platform, while the Platinum 6 has a 6 inch width cutting area. The larger unit is stronger and more durable than the smaller, and is capable of cutting through greater thicknesses in a single pass.
Both units can cut the same types of materials, which include:
paper and cardstock
wool and cotton
balsa wood and chipboard
craft metal and leather
Pros:
A powerful, durable machine
Choose from 2 sizes
Solid steel core construction
Cuts and embosses
Cons:
Pricey for manual machines
Not as many options compared with electronic cutting machines
While the 8.5 inch Platinum is a very good manual die cut machine, we think because of it's price, there may be better options.
There are small electronic cutting machines like the Cricut Joy that can be picked up for around the same price, or larger machines like the Cricut Explore Air 2 which are only a little more (however, keep in mind these machines don't emboss, though there is a debossing tool for the higher priced Cricut Maker).
Spellbinders Glimmer Hot Foil System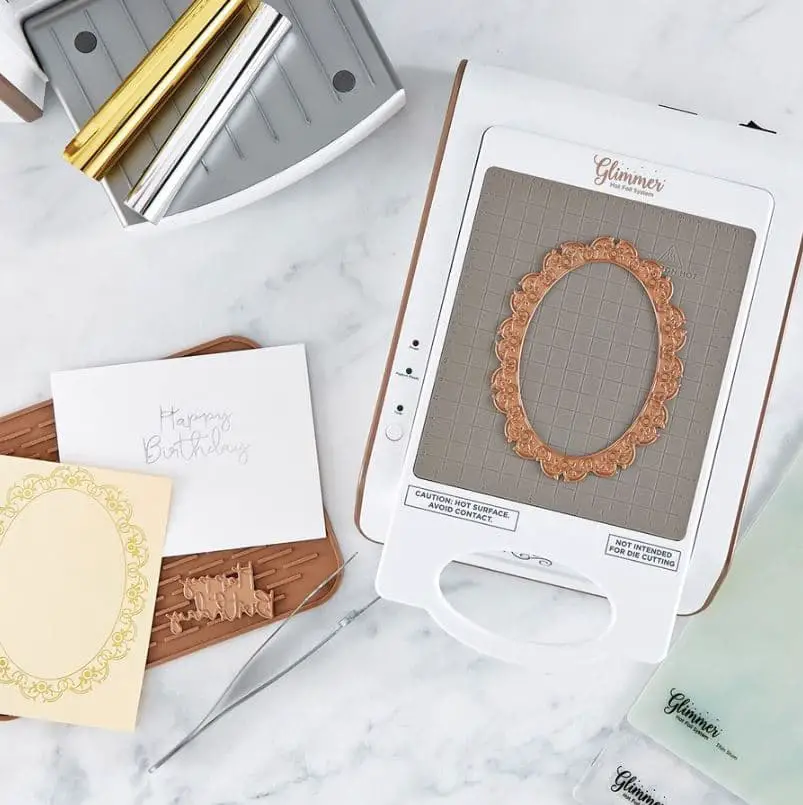 The Spellbinders Hot Foil System is an accessory for use with the Platinum or Platinum 6 machines (or compatible machines) – you need to have one to use it!
Other compatible machines include:
Deep Sea Die Cutting and Embossing Machine
Sizzix BigShot, Big Shot Plus, Big Shot Express
Sizzix BigKick
Tim Holtz Vagabond
We R Memory Keepers Evolution
RG Amaze
This system allows you to apply beautiful foil elements to your crafts. This unit is electric and must be plugged in and heated prior to use, and it is not for use in die cutting – only foil application. We recommend watching the overview video below to gain a better understanding on how it works.
Pros:
Compatible with many manual cutters
Includes everything you need (besides machine)
Easy to use
Many foil colors
Auto shut off feature
Cons:
Cost
Slightly more technical to use
Key points in the video:
1:10 – unboxing and what's included
2:10 – how to set up the Hot Foil System
4:38 – how to apply hot foil to cardstock
6:10 – using glimmer plates as stamps
7:38 – use the hot foil plates as an embossing folder
9:00 – ink or stamp over hot foil
Spellbinders Grand Calibur
The Spellbinders Grand Calibur is an older unit that is not readily available anymore.
We recommend going with the Spellbinders Platinum machine rather than getting this machine for which newer products are not so common.
You are still able to get tools, accessories and dies for the Grand Calibur here on Spellbinders. There are often many items on sale or clearance as well!
Spellbinders Vs Sizzix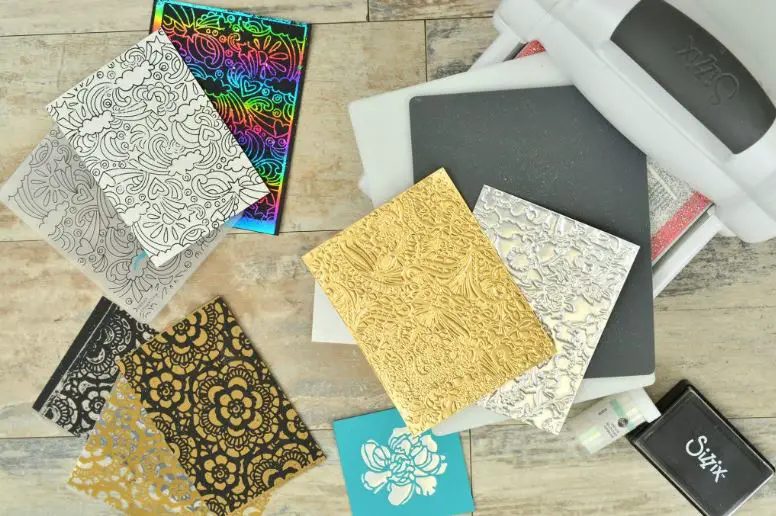 Spellbinders machines are obviously very similar to Sizzix machines.
Sizzix is probably the better known brand, and has a larger community around it. This is the real benefit of Sizzix, as you want as many people as possible to learn and grow from, and to inspire your crafts.
Spellbinders machines have a lot going for them, however. The Premium is a premium machine that is durable, versatile, and strong. After investigating the two brands as much as possible, you've just got to go with your gut!
Spellbinders Vs Cricut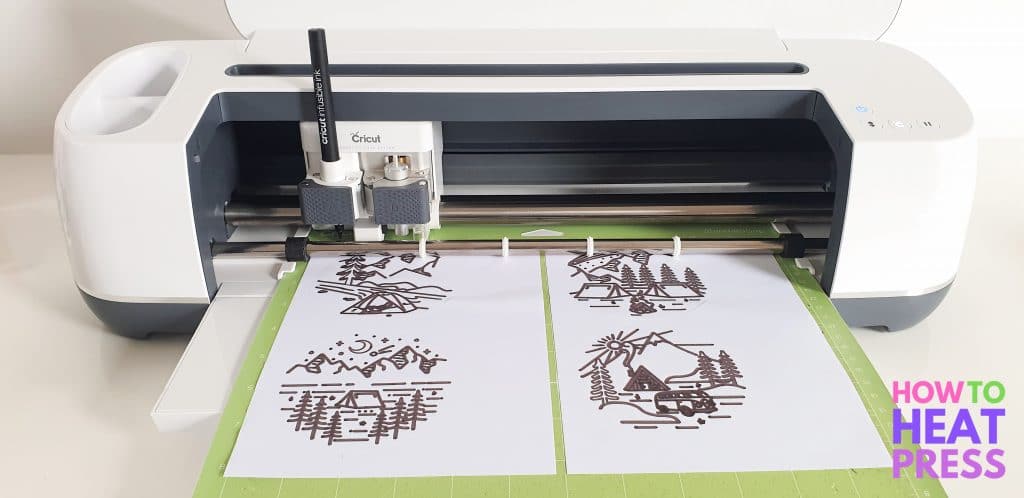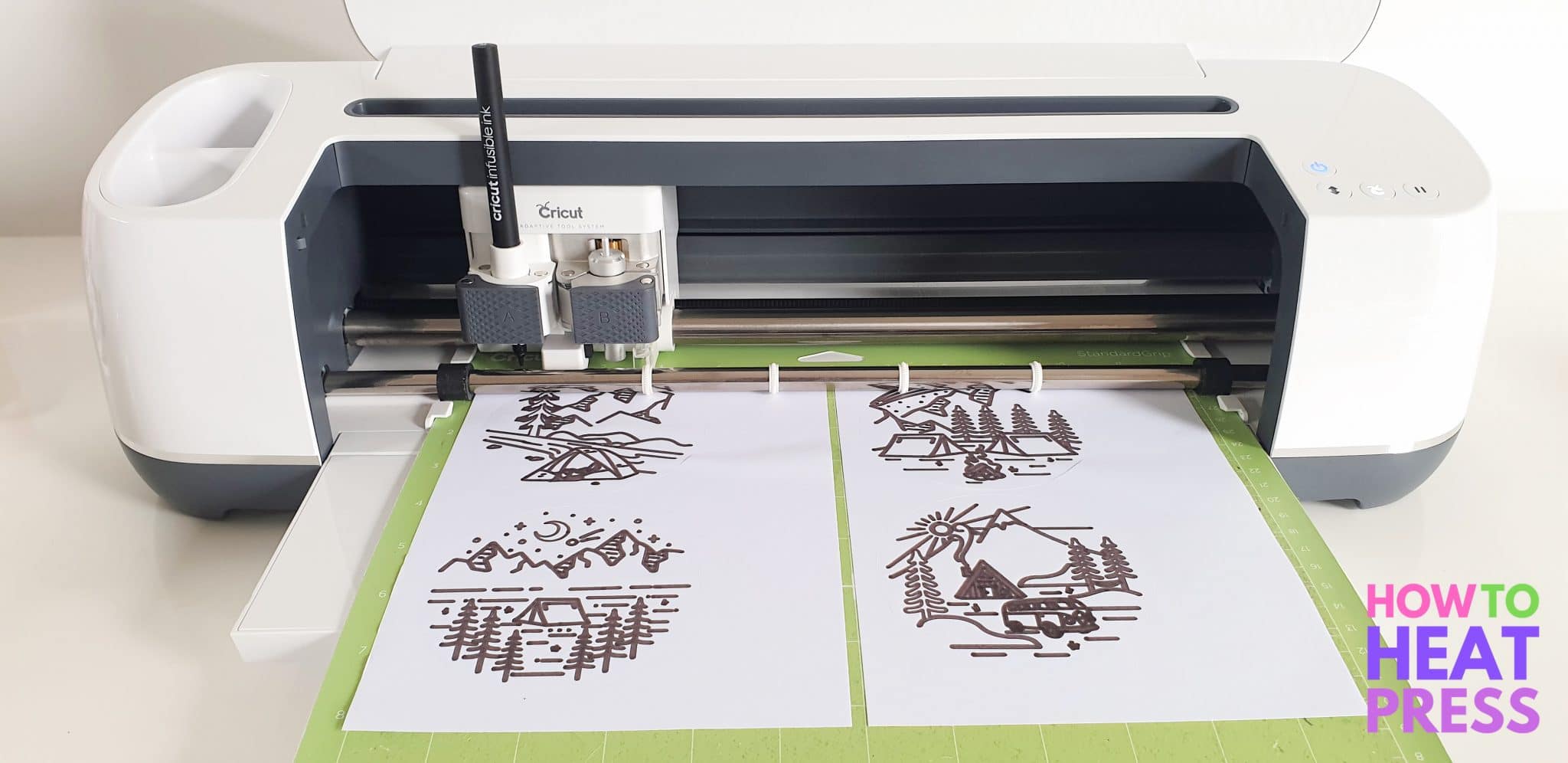 Personally, we love Cricut machines more than any other cutting machine – manual or electronic!
We love the versatility of Cricut machines, as the manual machines cannot come close to being able to do the same variety of projects. There's less work involved with an electric machine, and they are much more robust. We love the range of Cricut bundles on offer, so that you can tailor the package to suit your project tastes.
That being said, if you are only wanting to use a cutter for scrapbooking purposes, a cheaper cutter like a Spellbinder may be just what you need. If you are looking at also creating heat transfers, go for a Cricut!
For more Spellbinders inspiration and project ideas, visit their Facebook Page here.
(Please note: This post contains affiliate links. Read our full disclosure policy here.)